49 Virtual Birthday Party Ideas
Last Updated on Jun 14th 2023
| 0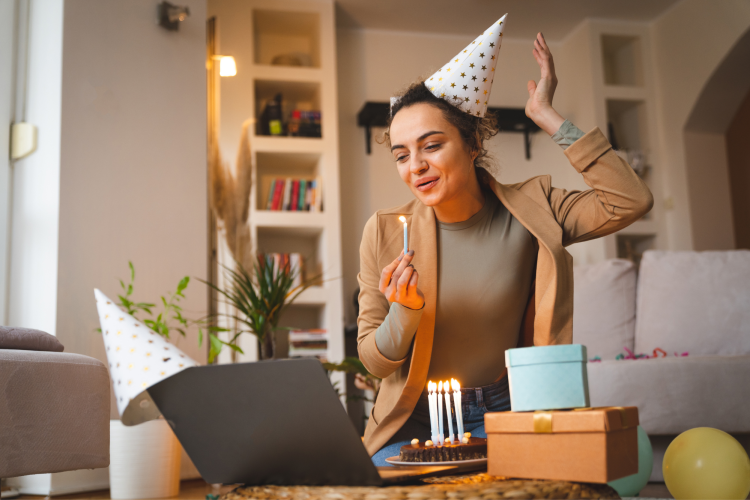 Are you trying to find the best virtual birthday party ideas? Even if you can't throw a party in person, you can still host a pretty awesome birthday celebration. From online games to virtual wine tastings, there are great party ideas for everyone, no matter what age!
Don't worry if you have no idea how to host a virtual birthday party. After you read through our guide of 49 virtual birthday party ideas, you'll be ready to throw someone the best virtual birthday celebration ever! With party ideas for foodies, adults, teens and more, there's something perfect for everyone and every occasion.
Jump to Section
Foodie Virtual Birthday Party Ideas
1. Online Cooking Classes
Cook up a delicious birthday meal with fun and immersive online cooking classes. With world-class instructors, these classes are fun, exciting and a great activity to celebrate someone's special day together. Plus, you won't have to worry about planning food for the party, either! Get inspired with our list of the best Zoom cooking classes of 2022.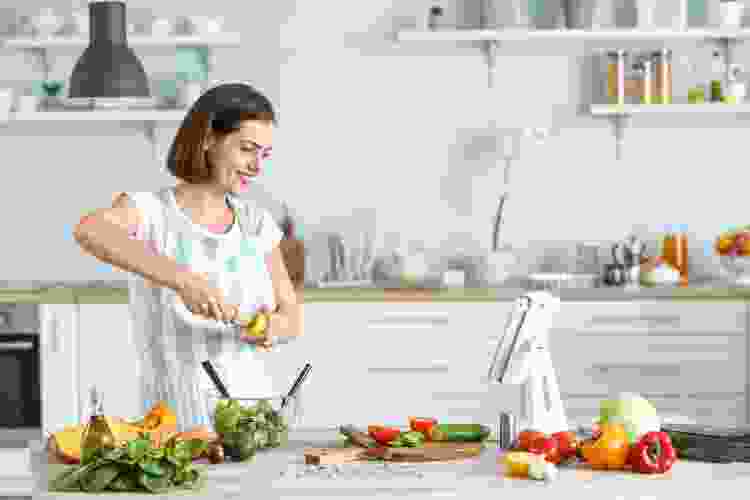 2. Online Coffee Classes
Online coffee classes are an excellent virtual birthday party idea for anyone who needs their daily caffeine fix. You'll all have a whole latte of fun learning how to brew your favorite beverages from top-rated baristas. 
3. Virtual Cupcake Decorating Party
Cupcakes are a birthday classic, so why not turn it into an online birthday party? Deliver plain cupcakes and frostings to the guests beforehand, and then you can decorate together over Zoom. It's a pretty sweet virtual birthday party idea!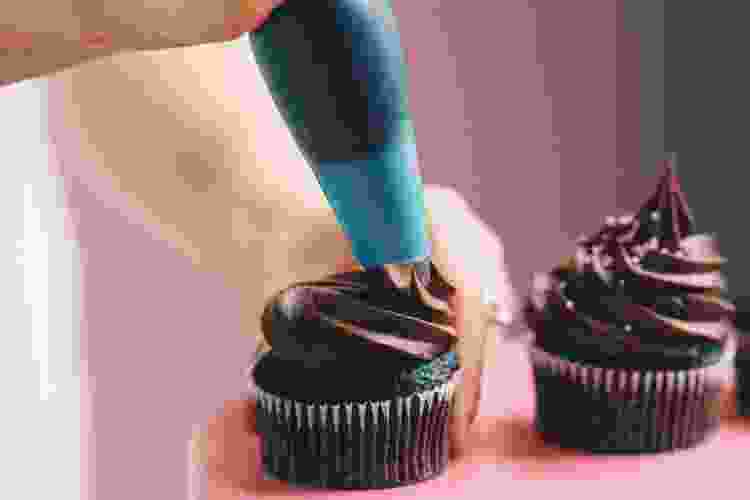 Join our email list for exclusive deals, local events and fun inspiration for living a more creative life.
4. Virtual Cocktail Hour
You may not be able to meet up in person for a classy cocktail hour, but you can still have everyone get together to enjoy a few drinks and appetizers over Zoom. The New York Times suggests asking the group to dress up, get comfortable and plan a menu that everyone can enjoy together, even while apart.
5. Surprise Cake Delivery
If you want a quarantine birthday idea that will surprise them, organize a surprise cake delivery. Whether you bake the cake yourself or order a professionally baked cake, any foodie will love this birthday surprise.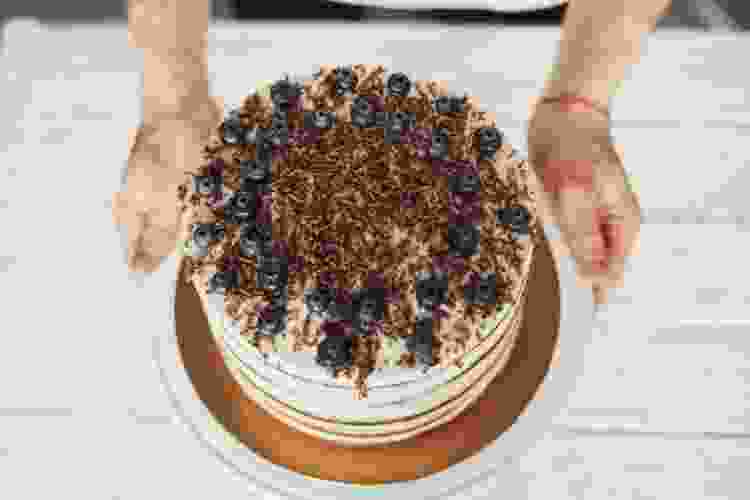 Virtual Birthday Party Games
6. Virtual Escape Room 
In virtual escape rooms, everyone works together in search of a way out of the digital room by finding clues and unraveling tricky riddles. With an entertaining host as your guide, your team will have a blast racing against the clock toward your escape.
7.  Live Trivia
One of the best virtual birthday party ideas to test your collective knowledge is with live online trivia games. Are you a pop culture connoisseur and want to show off your skills? Or put your culinary know-how to the test in a Battle of the Foodies trivia game. There are endless trivia categories out there, so find your favorite and go for the gold!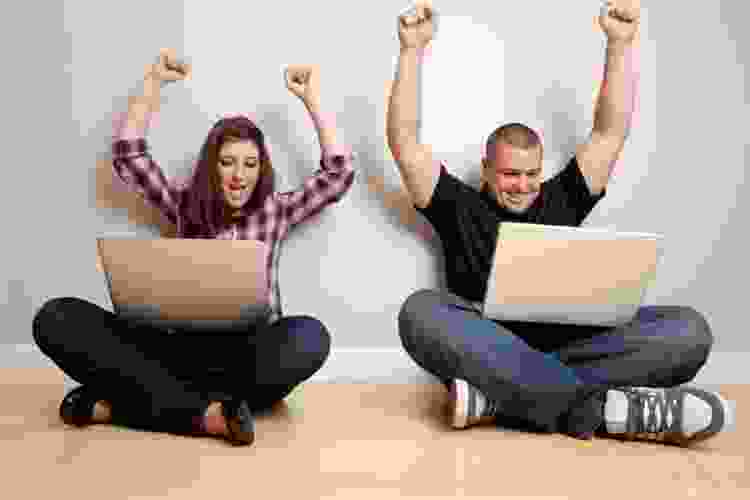 8. Baby Picture Matching Game
Since you're celebrating birthdays, it's the perfect time to revisit everyone's first birthday. Have all the guests send a digital baby photo from their first birthday, and then during your online birthday party, pull up the photos and spend time debating who is who!
9. Virtual Multiplayer Mario Kart 
If you all have Nintendo switches, sync up for a multiplayer Mario Kart race. A Mario Party is one of those virtual birthday party ideas that everyone will love, no matter your age!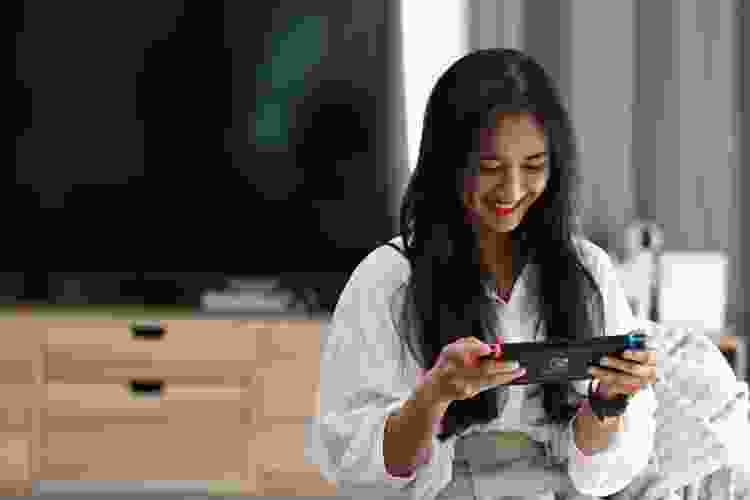 10. Online Cribbage
Whether you're cribbage fanatics or new to the game, the online version walks you through each step of the game, so you can jump right into a cribbage tournament for a virtual birthday party idea.
11. Virtual Tarot Card Reading
Experience the thrill of having your future predicted with a virtual group tarot card reading. It might be a bit spooky, but it'll certainly be a memorable virtual birthday party!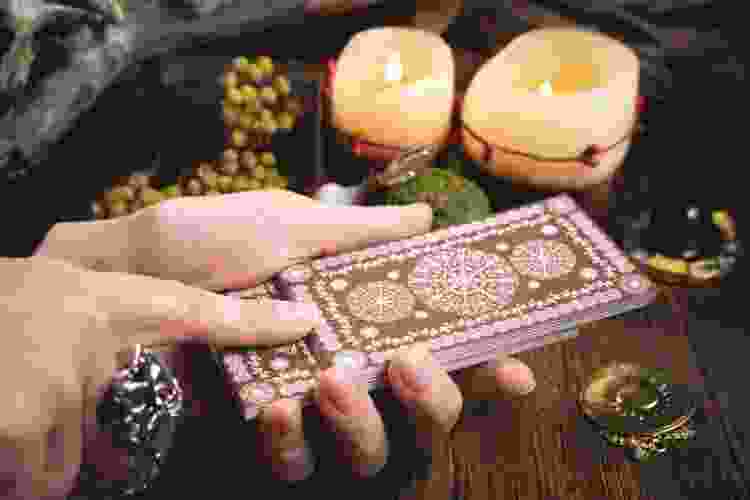 12. Werewolf
In this game, the guests split into two groups, townspeople and werewolves, and try to figure out who is lying and who is telling the truth about their identity. The game ends when all the werewolves are "dead" or the two groups have equal numbers. Werewolf is one of the best virtual birthday party games!
Virtual Birthday Party Themes 
13. A Night at Broadway
Turn your virtual birthday party ideas into a night at Broadway by hosting a watch party of Hamilton. You can even dress up as though you were going to the live theater. Or take it to the next level with online acting classes and become the star of your own show!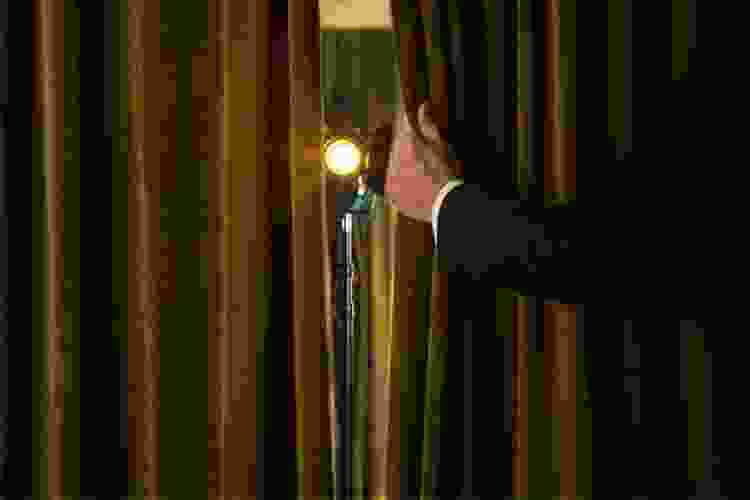 14. Spooky Ghost Tales Night
For one of the spookiest Zoom birthday party ideas, have one person share a virtual campfire on their screen and then share your most frightening ghost stories! This is especially great around Halloween time, so don't forget some Halloween candy.
15. Balloons, Balloons, Balloons!
Order a balloon bouquet or blow up a bunch of balloons yourself, and then make a special balloon delivery to the special guest. This is especially festive if every guest sends their own balloon assortment.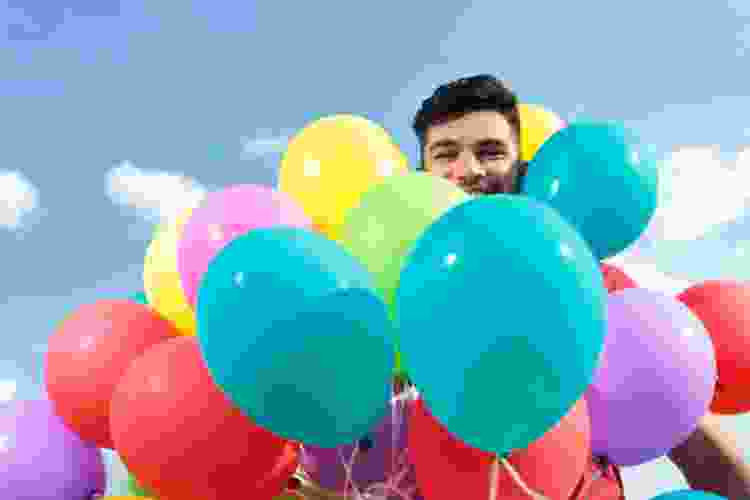 16. Under the Sea
Throw an "Under the Sea" themed online birthday party with a virtual visit to the aquarium! Take a tour of your favorite live aquarium webcams and learn all about marine life together.
17. Disco Night
Set up your Zoom screen with an exciting disco background, and make sure everyone comes to the party dressed to boogie. Glow sticks will make this themed birthday dance party even cooler.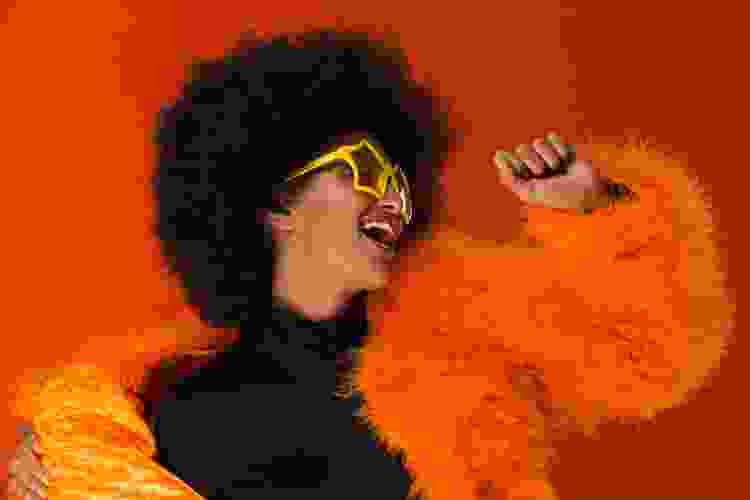 18. Minecraft Birthday Party
For the best virtual birthday party idea for Minecraft lovers, a virtual Minecraft birthday party is the way to go. Have guests arrive at the Minecraft party with their favorite virtual gear before starting a scavenger hunt on the platform. It's creative and fun!
19. Masquerade Night
Host a virtual masquerade night and have everyone show up on Zoom wearing a mask. You can even vote on who has the most creative or funniest DIY mask.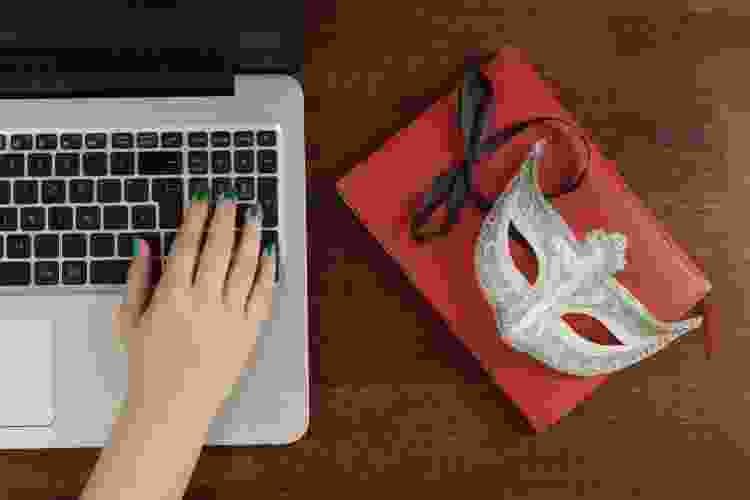 20. Red Carpet Awards Night
Organize your very own red carpet awards night over Zoom. Have everyone dress up fancy for their big virtual red carpet debut before announcing the special superlative-type awards. Be creative and have fun with awards such as "Most Likely to be Late," "Makes the Best Cup of Coffee" and "Best Dressed."
21. Costume Party
One of the more silly Zoom birthday party ideas is to throw a virtual costume party and have every guest show up wearing their favorite or most elaborate costume. You can even narrow the theme down to something more specific, like "Disney costumes" or "space-themed costumes."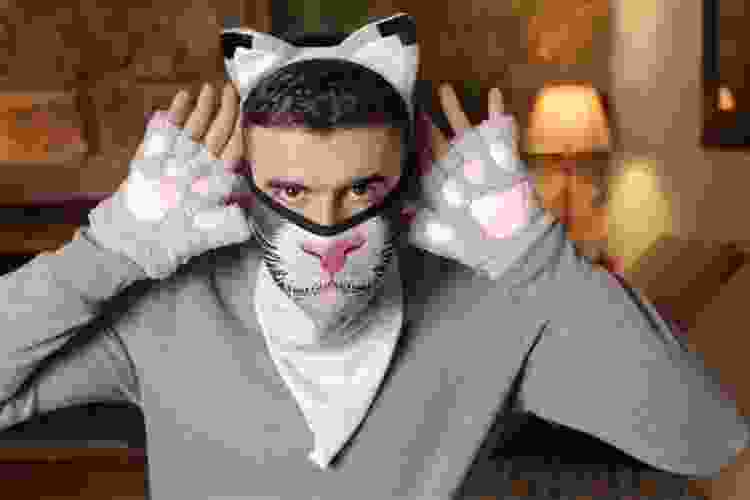 Virtual Birthday Party Ideas for Work
22. Virtual Scavenger Hunt
With interactive virtual scavenger hunts, everyone searches for the same list of hidden objects in their respective homes and yards, all while on video call with each other. It's a fun team building activity, and all the running around is sure to give everyone a good laugh. 
23. Virtual Potluck
It's a combination of the office potluck and secret Santa, so it's pretty much the perfect virtual birthday party idea for work. Each guest will order an individual food delivery for another guest, and then everyone will have to guess who ordered what! 
24. Virtual Clue Murder Mystery Night
If you need a corporate virtual birthday party idea that will help with team-building skills, host a virtual Clue murder mystery night. No matter where your team members are located, you can all link up and work together to solve the mystery of whodunit!
Virtual Birthday Party Ideas for Adults
25. Online Mixology Classes
Just because you can't go out to the bars, doesn't mean you can't celebrate with some great cocktails! Link up virtually with fun, interactive online mixology classes and learn how to mix your favorite drinks together.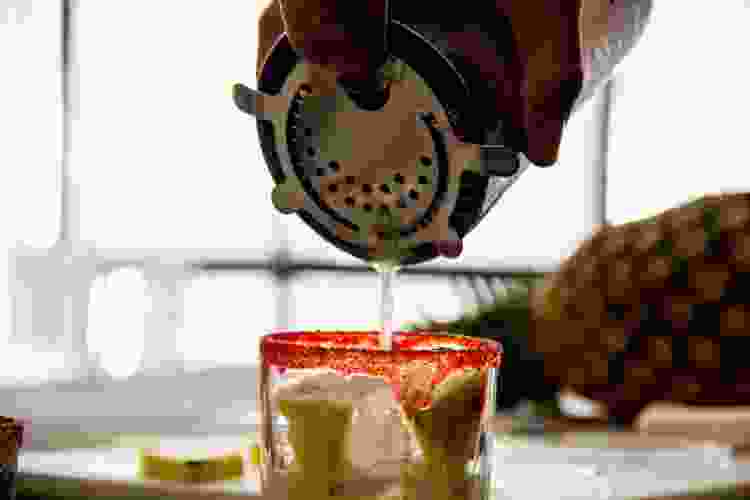 26. Virtual Wine Tastings
Bring the vineyard to your living room and host a virtual wine tasting party. It's one of the more sophisticated virtual birthday party ideas and will have everyone feeling relaxed.
27. Online Art Classes
If you're looking for a creative and artsy virtual birthday party idea, live online painting classes, online drawing classes or online photography classes will have everyone embracing their inner artist! Since it's online, you can host the party wherever you'll feel most inspired, from your living room to the beach...as long as you have internet access, of course.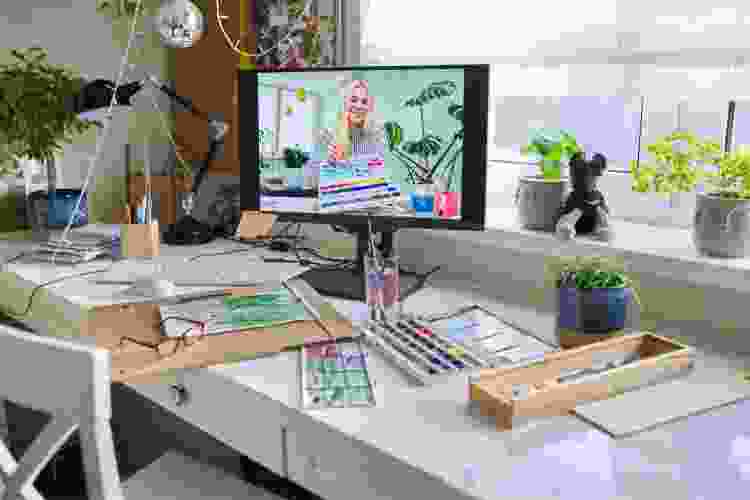 28. Virtual Flower Arranging Classes
For a really unique virtual birthday party idea, create some beautiful floral creations with virtual flower arranging classes. Flowers are always a great idea for celebrations, right?
29. Virtual Whiskey Tastings
For another alcohol-inspired virtual birthday party idea, learn all about your favorite amber-colored distilled spirit with a virtual whiskey tasting. You'll learn about tasting techniques, food pairings, history and more!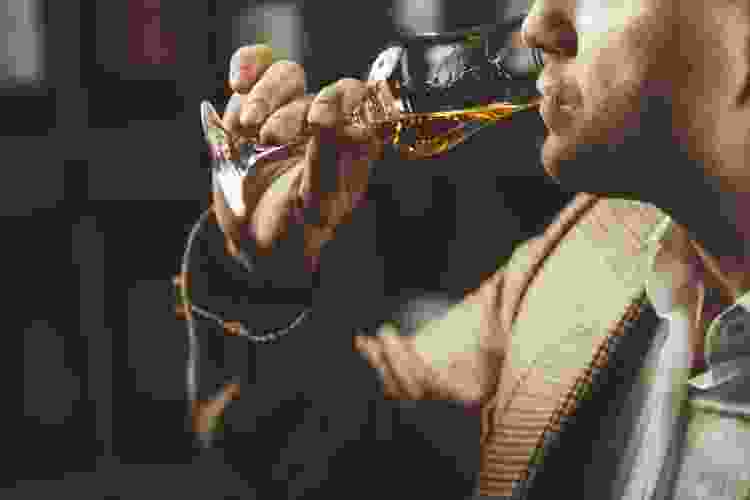 30. Virtual Spa Day
What better way to celebrate a birthday than with some relaxation and pampering? Host a virtual spa session where everyone can unwind together with homemade face masks, manicures and more!
31. Virtual Casino Night
Celebrate with a little harmless gambling with online blackjack or online Texas hold-em. These games are always exciting, even virtually, making it a great virtual birthday party idea.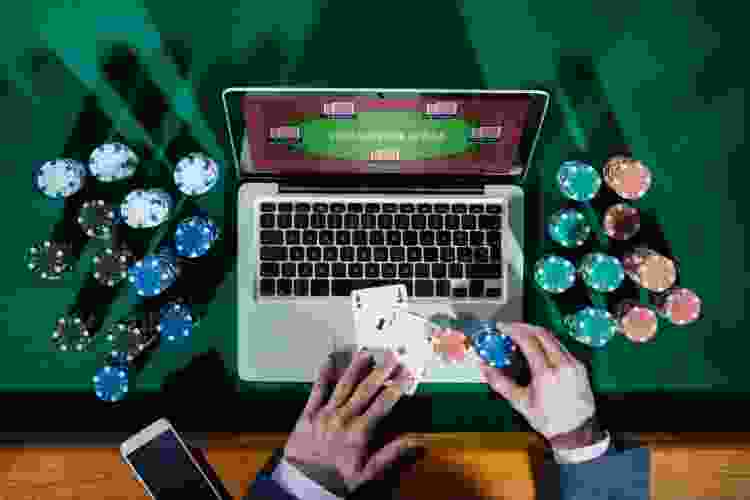 32. Virtual "Roast"
If you're looking for a virtual birthday party idea that's light-hearted with plenty of laughter, host a virtual "roast" of the guest of honor. It's always entertaining to poke fun at someone, as long as you have good intentions, of course.
Virtual Birthday Party Ideas for Teens
33. Online Dancing Classes
Even if you can't go out to the dance clubs, you and your friends can still celebrate together with fully interactive online dance classes. With all sorts of styles to choose from, like hip hop, ballet and modern, you're bound to have a blast busting moves with this classic virtual birthday party idea!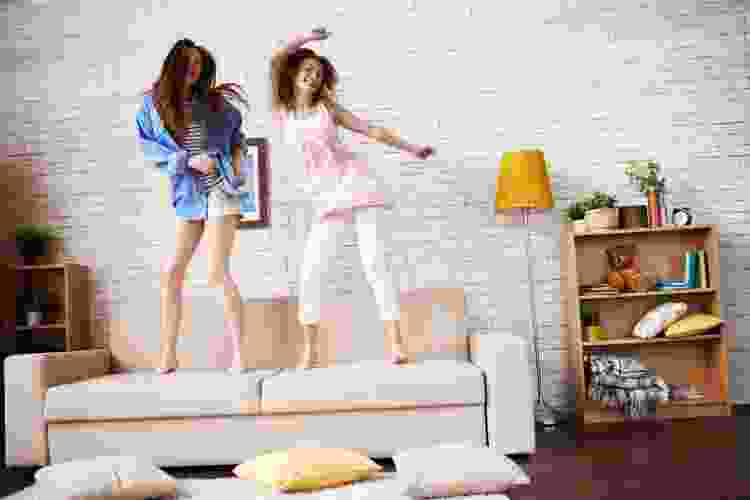 34. Virtual Game Nights
Teens love using technology in fun and unique ways, which is why virtual game nights make for a fabulous birthday party idea. They can experience classic games with a modern twist or learn something entirely new. Either way, there will definitely be a lot of fun and laughter!
35. Karaoke Night
A virtual karaoke night is another great virtual birthday party idea, especially for teens who would prefer to sing their hearts out rather than dance the night away. Being virtual rather than in-real-life might make it less nerve-wracking, so you can really belt out that beautiful happy birthday ballad!
36. TikTok Dance Party
Since TikTok is all the rage these days, have the birthday teen start off with their own unique birthday TikTok dance, which everyone else can then copy and build on. By the end, everyone will have an awesome TikTok video to remember the birthday party! It might even go viral.
37. Outdoor Movie Night
Turn the traditional movie theater birthday party into an at-home outdoor movie party instead. All you need is a white sheet, fence or similar flat surface and you can easily make your own DIY movie theatre screen in your backyard with a projector. Then, you just need some popcorn and blankets!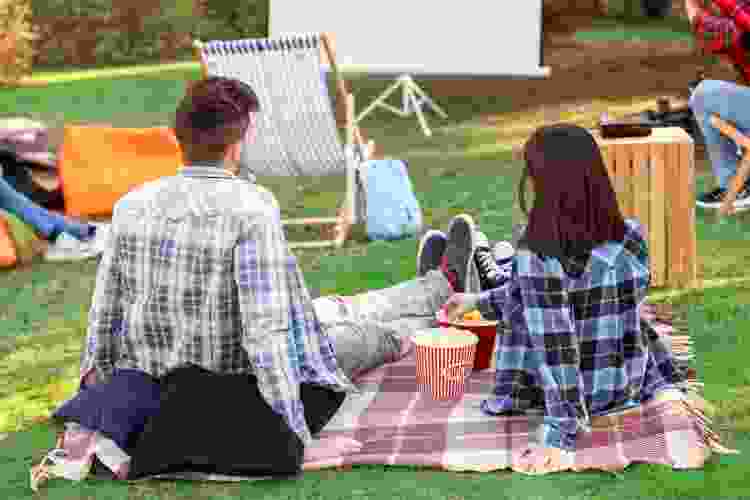 38. Virtual Talent Show
Use the chat function on Zoom as your virtual sign-up sheet and parents as the judges. It's a fun way for everyone to share their unique talents, and it's quite the memorable virtual birthday party idea.
39. Remote Slumber Party
Experience all the same joys of a sleepover birthday party, just over video call. Watch movies, eat popcorn and stay up all night with games and fun!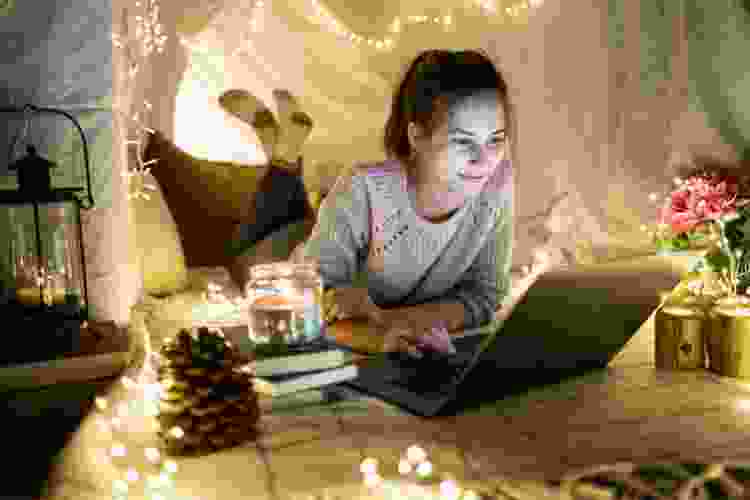 Virtual Birthday Party Ideas for Kids
40. Virtual Taboo
This game is like charades with words. Players try to get their teammates to guess the word on the card, only they can't use any of the "unspeakable" words listed on the card, which are the most obvious and related words. So, there's usually some pretty creative and hilarious clues!
41. Kids LEGO Experience
If you've got a bunch of LEGO bricks lying around the house, then a LEGO experience is a great virtual birthday party idea. The kids can watch videos together online for inspiration and then share their creations over video chat!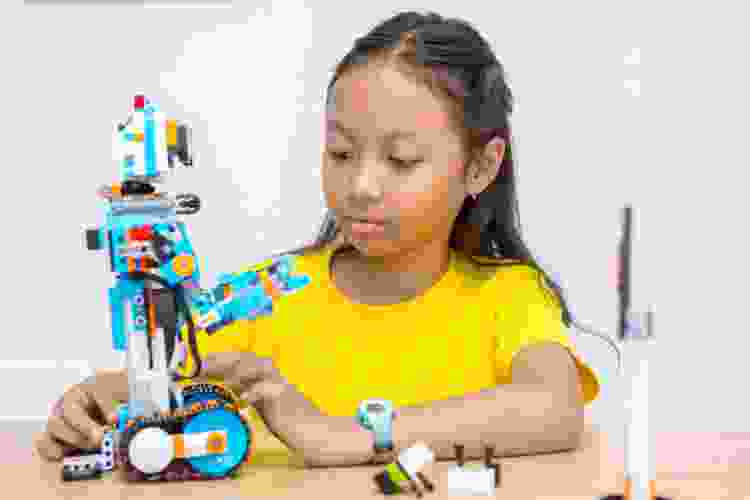 42. Oscar's Rotten Ride
In the PBS Kids' game Oscar's Rotten Ride, the guests will have to work together to help this beloved Sesame Street character. The kids will have fun, but also learn something along the way.
43. Virtual Magic Show
Hire a professional magician to host a special birthday magic show via Zoom or Skype. It'll keep everyone enthralled because magic is still magic, even online.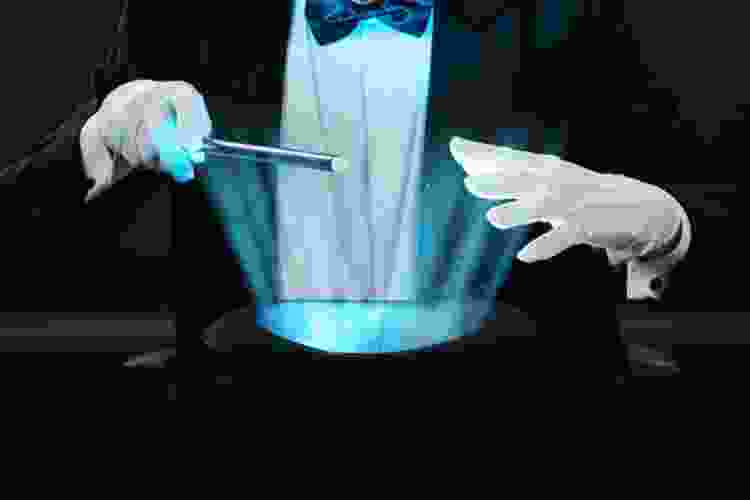 44. Rock, Paper, Scissors Tournament
It's a really simple game, which makes it easy to play over video call, even for kids. You can turn it into a tournament and see who makes it to victory in the final round!
45. A Coloring Party
For a fun virtual kids birthday party activity, organize a coloring party over Zoom. Coloring is fun alone, but even better when you can do it virtually with your friends and share your artwork.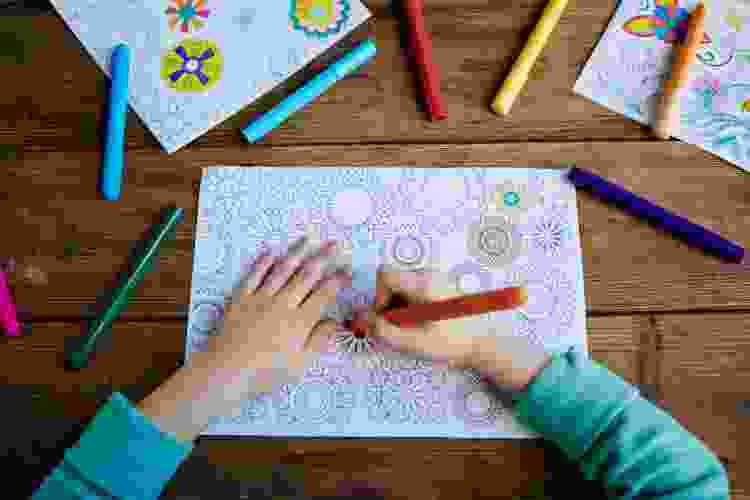 Quarantine Birthday Ideas
46. Drive-By Parade
Of all the quarantine birthday ideas, the drive-by parade seems to be one of the most popular. It's a quick and cute way to make someone feel special on their birthday, even in quarantine.
47. Sing "Happy Birthday"
Even if you don't know how to host a virtual birthday party, you can still organize a group video call to sing "Happy Birthday" to the special person. It's a short time commitment, but still a meaningful way to show you care!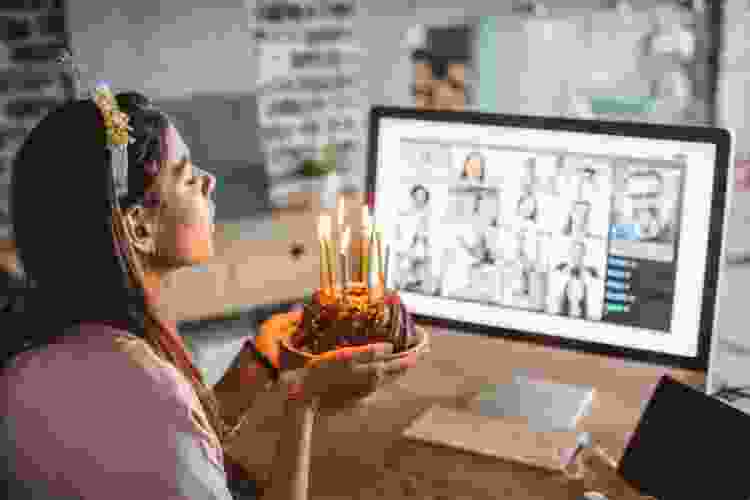 48. Birthday Video Montage
Create a personalized birthday video montage where friends and family record short video messages to the birthday guest. Then, for the birthday party, everyone can watch the video together on Zoom and sing "Happy Birthday" afterwards, too.  
49. Virtual Birthday Brunch
Everyone loves a good ole birthday brunch, so hosting one on Zoom makes for a lovely virtual birthday party idea. If you can safely social distance, you might even be able to move your brunch outside to the park.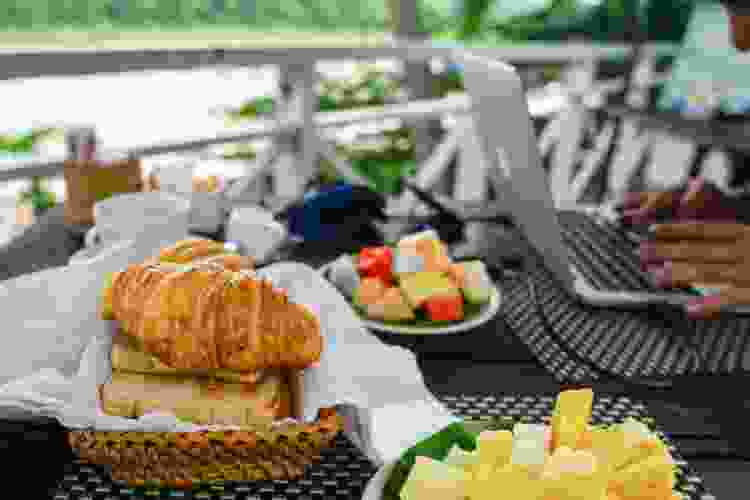 With all these great virtual birthday party ideas to choose from, the only question now is, "When's the party?" Whether you choose to celebrate with a virtual game experience, host a themed Zoom night or something else, everyone will surely have a fun and memorable time. Quarantine won't be stopping the birthday party fun anymore!
For even more fun virtual party ideas, check out other experiences happening on Classpop!