How to Throw a Fun Virtual Dinner Party
Last Updated on Nov 1st 2022
| 0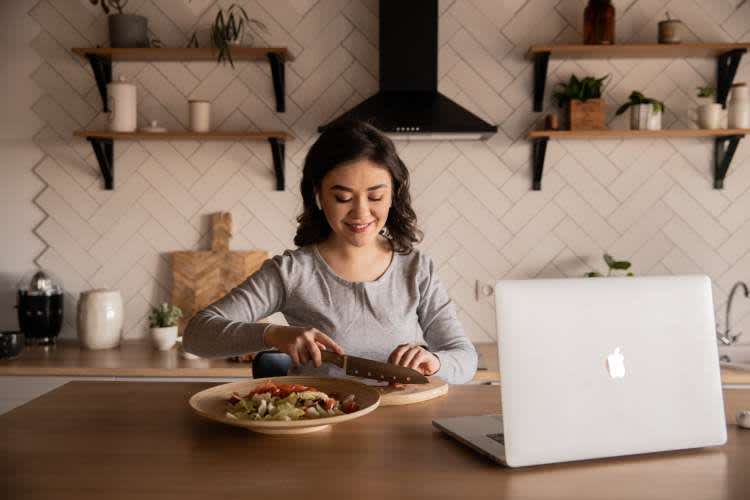 The rise of the virtual dinner party has certainly taken off. If the past year has taught us anything, it's that we're a versatile and inventive bunch. From education and office meetings to concerts, happy hours and even talk shows, we've taken the virtual platform and run with it (virtual marathon, anyone?).
This new normal of tele-most-everything has given us a way to socialize long-distance while staying home.
Have you been wondering how to include others in fun and festive events and special occasions from afar? We've got you covered with some great virtual dinner party ideas for your next holiday celebration, office party, birthday or special event.
Jump to Section
Throw a Fun Virtual Dinner Party in 6 Steps
1. Plan in Advance
The great thing about hosting a virtual dinner party is that you don't have to worry about how many chairs you have. You can pretty much invite as many guests as you wish. Do consider how many attendees the hosting platform can handle. Think back to those early office Zoom meetings with everybody trying to talk at once. This is a fun event, not a confusing conference call.
Invite guests by email, text, a virtual service like Evite or with a good old-fashioned phone call. You can even create an event on Facebook. You'll want to familiarize yourself with the video hosting platform so that you look like a pro (and can help others who might not be at pro status quite yet).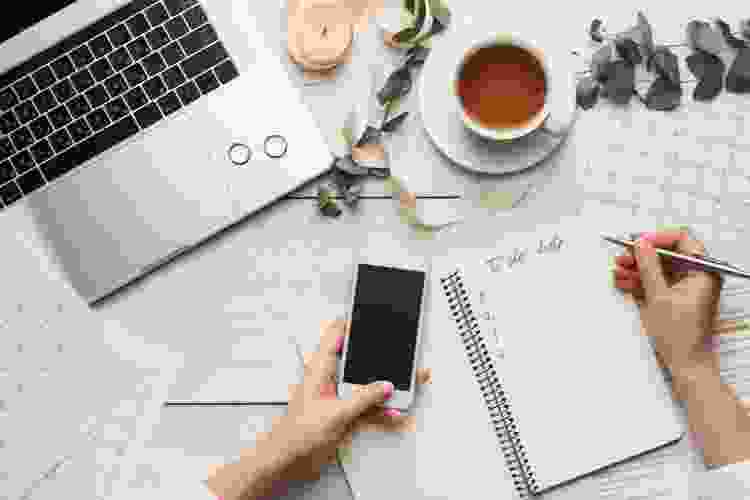 2. Find a Virtual Hosting Platform
Whether your guests are across town or across-the-country, there are a wide variety of platforms available for hosting a virtual dinner party. Take a poll among your guests to see which one they prefer or the one that's the most widely used.
FaceTime: FaceTime can accommodate up to 32 devices. Devices do have to be Apple, so you'll want to make sure everybody has an iPhone or iPad. FaceTime can also use up a lot of data.

Google Hangouts: Google's Hangout platform is free and can accommodate 25 devices for a virtual dinner party. Screen sharing is possible but only one person at a time can do it. Google Hangouts is integrated into other Google features like Voice and Calendar. Guests must have a Google account in order to use it.

Zoom: Probably the most widely used of the virtual platforms, Zoom is free and fairly easy to use. Up to 100 people can be on a call at one time. You can mute guests when they're not speaking as well as record the meeting for later, which is an excellent way to include those who might not be able to attend the live event, and Zoom cooking classes are something you definitely won't want to miss!

Skype: Another popular platform, Skype can accommodate up to 50 people for four hours. It's free to download, and you don't need an account.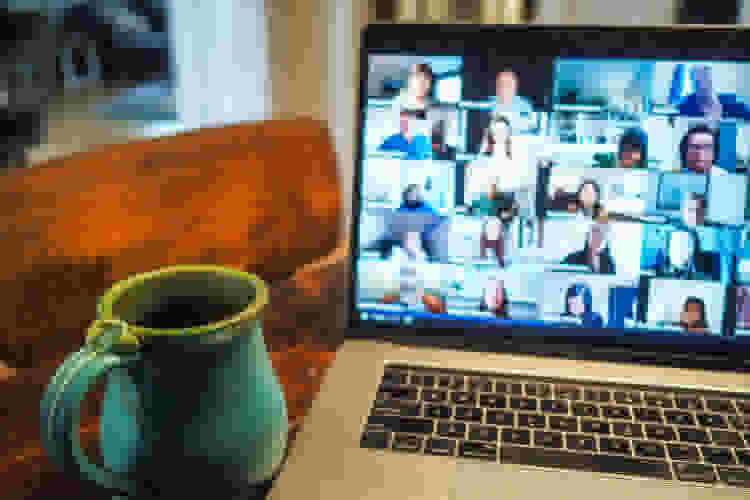 3. Decide on a Theme
Picking a theme for your virtual dinner party can help set the mood and make planning the menu, décor and entertainment much easier (plus, it's just plain fun!). Dinner party ideas for themes can come from mutual interests, decades, holidays or favorite movies and TV shows. Here are a few ideas to get you started:
Roaring 20s
Take a step back to the roaring 1920s and create your own speakeasy by implementing online mixology classes into your virtual dinner party. Turn up the jazz and sip Prohibition-era cocktails like highballs, Sazerac, sidecars or the fruity and rum-based Mary Pickford.
Holiday Happenings
For a Halloween-themed virtual dinner party, you can go as all-out goth or Casper the friendly ghost as you want. Black candles that drip red wax are always fun for a spooky effect, along with tattered black tablecloths, spider webs and scary music via Sirius XM or Pandora.
Christmas virtual dinner parties are the time for everybody to break out the jingle bells, mistletoe and Santa hats. Have an ugly sweater contest, conduct a Secret Santa reveal, watch How the Grinch Stole Christmas or take an online mixology class or online cooking class to learn how to make festive cocktails and holiday cookies, and other sweet treats.
French Pastry Party
Whip up some macarons, madeleines and tart tatin for an elegant French virtual dinner party. Decorate with mini Eiffel towers and include a screening of An American in Paris, Marie Antoinette or Disney's Ratatouille.
Show Tunes
Show tune virtual dinner party ideas include a star-studded Hamilton theme. Play the soundtrack, stream the show on Disney+ or have a karaoke-style sing-a-long. Send out Broadway "playbills" for invites and decorate with black and gold balloons and lots of stars. You can even dress up like the Schuyler sisters, Aaron Burr or Alexander Hamilton himself.
On the other hand, if nobody has a bunch of 18th-century costumes lying around, you can print out character masks and send them to everybody ahead of time.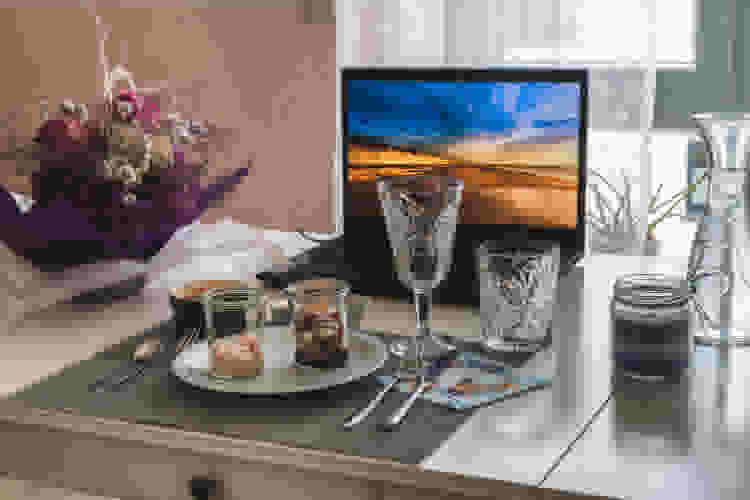 4. Create a Menu
Take cues from your theme, and your guests, when it comes time to plan your menu. Check with your guests to see if there are any dietary restrictions or allergies. In fact, you may even want to plan an entirely vegan or vegetarian virtual dinner party. There are a variety of online cooking classes that focus on vegan menus and cooking techniques.
For a James Bond-themed virtual dinner party, break out the black ties and British accents (maybe leave the flamethrowers and ejection seats for another time) and take an online mixology class to learn how to make the perfect shaken-not-stirred martini. Red beans and rice, jambalaya and gumbo are the perfect choices for hosting a Mardi Gras party. Don't forget the king cakes and beignets.
Put a sweet note on things by planning a European dessert party with English scones, Parisian macarons, Italian tiramisu and Austrian apple strudel.
Virtual cooking classes can really make your menu come alive. Learn how to make pasta from scratch and prepare traditional marinara for a tour of Italy themed party. Spanish tapas, fish tacos and mango margaritas (with a Spanish chef for guidance) will be the hit of a Cinco de Mayo virtual dinner party.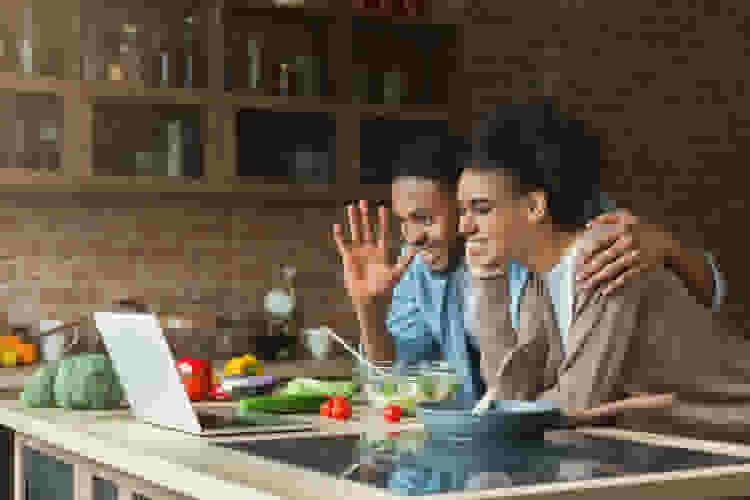 5. Keep Conversation Engaged
Whether your virtual dinner party is with coworkers, friends or family members, you'll want to keep the conversation light and friendly (this is a dinner party, after all, not a business meeting). If you haven't connected in a while, take turns telling each other about any new hobbies, recent accomplishments or a favorite binge-worthy TV show.
Write down all those hilarious things your kids have been saying so you can share them with the grandparents. A virtual dinner party is also a great opportunity to show off any new home décor or renovation projects. Just keep it quick so everybody else has a chance to participate.
6. Play Some Fun Games and Activities
In addition to eating, chatting and catching up, you'll want to plan some fun games and activities. Drinking, card and online board games are popular choices, as well as trivia. Base your trivia questions on your theme or subjects like sports, celebrities, books and music. Game apps include Jackbox, Houseparty and online Scrabble.
Turn your virtual dinner party into a paint night and recreate famous masterpieces. For your music-themed party, lip syncing and dance-offs would be a fun (and possibly hilarious) activity.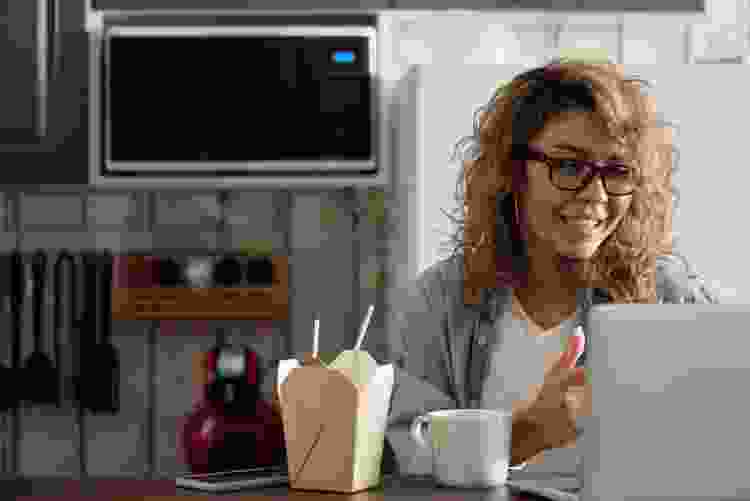 Are you ready to run with any of these dinner party ideas and themes?
Whether it's a conference call, an entertainment event or a virtual dinner party, you can still connect with your friends and family via the world wide web (and have a fun time while you're doing it!).
For even more culinary inspiration, check out other offerings on Classpop!