33 Best Gifts for Crafters and DIYers in 2023
Last Updated on Jun 22nd 2023
| 0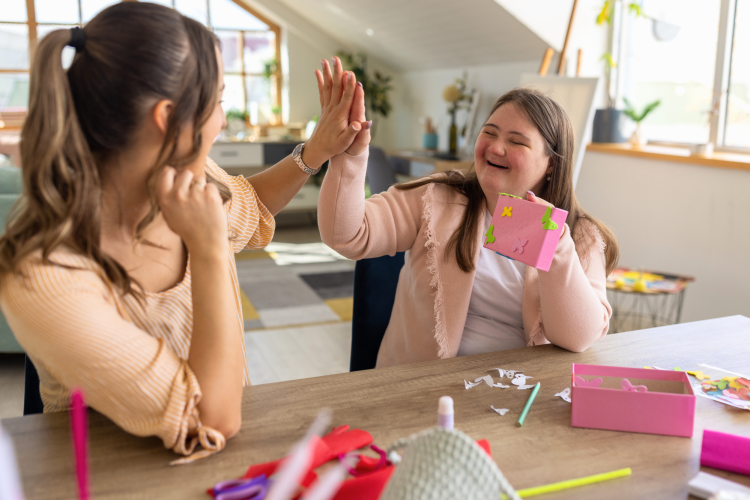 Our editorial team recommends the best products through independent research, selection and careful review. If you make a purchase through one of our affiliate links, we may earn a commission. Prices are subject to change.
It's truly an art to give the perfect gift, especially to the artsy person in your life and finding the ideal gifts for crafters can feel intimidating.
We all know someone artistic, maybe a DIY guru who prefers to make things by hand, or simply someone with a creative eye. But gifts for artists can be so much more than paint and canvases, and it's worthwhile to encourage creative hobbies.
Even Harvard acknowledges that participating in creative activities can have a range of psychological benefits from slowing cognitive decline to minimizing stress.
Whether you're planning a birthday gift, looking for some unique Father's Day gifts or searching for special gift basket ideas, this gift guide will set you on the right path.
Jump to Section
Best Arts and Crafts Gifts for Adults
1. Paint and Sip Sessions
What could be more relaxing and fun than a glass of wine and the space to create? Check out paint and sip near you like paint and sip in Portland, paint and sip in Sacramento or paint and sip in Chicago for a fun gift for crafters that you can enjoy together.
These classes take a laid-back approach and make art accessible to everyone. No need to bring supplies, everything is provided on-site.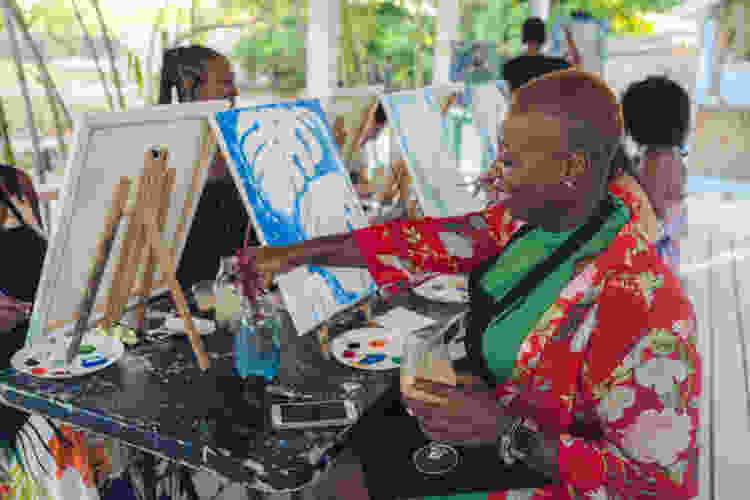 2. Painting Classes
While it's been said that there's no wrong way to make art, that doesn't mean an artist won't want to hone their skills. Online painting classes are a great gift for crafters that they can enjoy from their own home or art studio.
Even the most gifted impressionist or realist can learn something new to expand their creativity but these classes are perfect for someone that wants to learn to paint, too.
3. Flower Art
You might initially think of art as things like painting, drawing or ceramics but it can be so much more than that. Next time you're seeking a gift for a crafter in your life, perhaps someone with a love for hosting or entertaining, consider virtual flower arranging classes.
With nearly limitless varieties of flowers in all shapes and colors, it's hard not to be inspired. This class will equip the artist with the tools to turn a handful of blooms into a stunning and shapely arrangement ready for display.
Join our email list for exclusive deals, local events and fun inspiration for living a more creative life.
4. Sewing Classes
Just like floral arranging can be considered an art, sewing can be a soothing way to creatively express yourself. Sign up the artist in your life to a sewing class next time you're looking for gift ideas for crafty friends.
Both useful and beautiful, sewing is an art form that can be done just about anywhere – on a plane, in the park or in bed. There are several forms of needle and thread art out there like knitting, needlepoint and crochet so your artsy friend can choose for themselves.
5. Cloud Paint Palette
Treat the painter in your life to a work of art for their works of art. This beautiful handcrafted ceramic cloud palette and painters' cup set was designed by a mother for her artsy daughter and makes a beautiful gift for crafters.
With carefully placed notches in the cup to rest a brush and 11 wells for paint, it's as adorable as it is functional.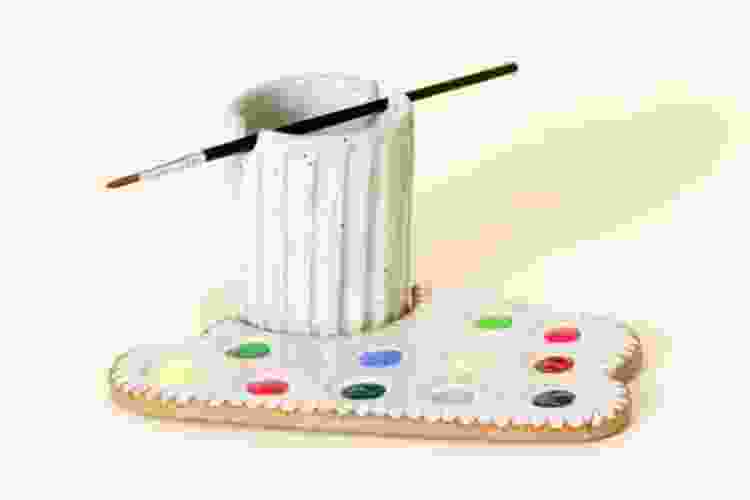 6. Custom Stamp
If your DIY friend or family member is into selling their creations (or at least you think they should be) then a custom stamp is a really thoughtful gift for crafters that they will get good use out of.
A carefully crafted rubber stamp allows them to stamp their name and logo on each and every design so the next time someone notices a beautiful mug or painting, they know who made it.
7. Sewing Machine
Both functional and fun, a sewing machine is a great gift for crafters that they're sure to get ample use out of. Many come complete with built-in stitch designs, and a foot pedal for easy access. Plus, you can find some of the best sewing machines for under $200. Talk about a win!
8. Custom Paint-by-Numbers Canvas
This custom paint-by-numbers kit is a thoughtful gift for crafters that will turn their favorite photograph into a hand-painted masterpiece. Think wedding photos, pet photos or an adorable childhood throwback. You can gift the kit itself, or the finished product.
9. Birth Month Bird Punch Needle Pillow Kit
Another beautiful birth month creation, this pillow kit is a thoughtful gift for crafters that they can display anywhere in their home upon completion.
The kit comes complete with thread, tools and canvas and is an easy punch needle design that almost anyone can do with no prior experience. Select your birth month bird or simply your favorite and enjoy a colorful and relaxing craft.
Best Gifts for Clay Crafters
10. Pottery Classes
For new and experienced artists alike, taking a pottery class near you can shine a light on new techniques and add a little bit more of a social aspect to an otherwise solo activity.
As one of the best arts and crafts gifts for adults and young crafters alike, a pottery class makes for a great Christmas gift for Mom or a birthday gift.
With options from pottery classes in Houston to pottery classes in Los Angeles and even pottery classes in Boston, this is a fun and easy way to treat someone.
11. Sculpd Pottery Kit
This take-home pottery kit is a great gift for clay crafters because there's no kiln needed. Complete with glaze, various tools and of course a special air-drying clay, the kit includes enough supplies for two people to make a few small crafts.
12. Mosaic Initial Coasters
Order a DIY mosaic coaster kit when you're looking for personalized gifts for crafters that are also super useful. The kit comes with everything they need to create a beautiful and colorful set of coasters and is a fun gift between BFFs so each they can each have a matching coaster.
13. Polymer Clay Earring Kit
You can make a lot more with clay than just mugs and dishware. With this DIY clay earring kit, your favorite clay artist can get to work creating beautiful and colorful designs in any shape or size they can imagine.
With everything you need to get started, this gift idea for crafty friends is fun for teens and adults, plus they can keep all their earrings or gift some of their custom creations.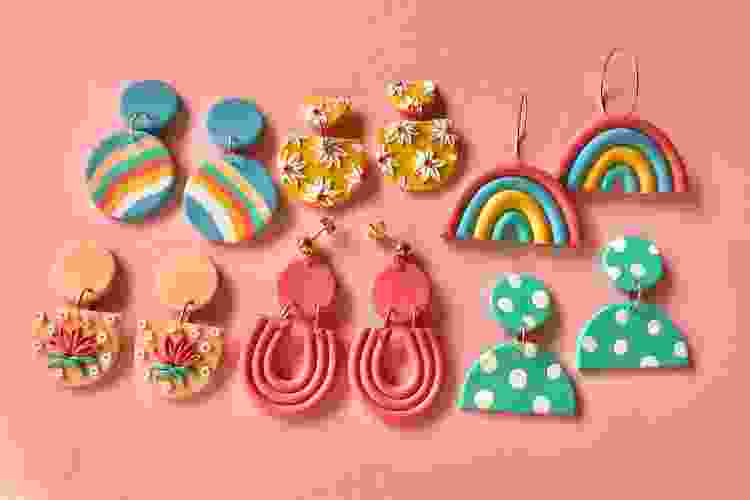 14. DIY Embroidered Apron
This gift for crafters is actually multi-functional because the kit itself is a fun art project but the finished product is great for keeping bits of clay and glaze off your clothes.
This adorable DIY embroidered apron comes complete with lightly hand-drawn designs for you to stitch around and all the tools you need to do it. Once the apron project is complete, it can be worn for pottery, painting or culinary arts.
Best Gifts for Wood Crafters
15. Mega-Pack of Wood Sticks
This gift for crafters may seem simple, but for parents with young kids or those looking for gifts under $50 for a wood crafter, this is perfect.
This pack of 500 wooden craft sticks is basic, but it can turn into a world of possibilities in the right hands. From bowls and catch-alls to snowflakes on the wall or tiny wooden trees, simplicity makes for the ideal gift for crafters with an artistic eye.
16. Miniature Kits
This gift for crafters is great for anyone who's good with their hands. These DIY miniature kits come to life in the form of tiny bakeries, flower shops, bookstores and more.
The final result is a beautifully ornate little dollhouse that can be displayed on a shelf or on the ground for kids to play with.
17. Birdhouses
This gift for crafters satisfies wood crafters and painters alike. Woodworking for kids has never been easier with these pre-cut pieces that just require assembly and painting, kids and teens can create a custom birdhouse that's functional and adorable.
This set of DIY birdhouses is the perfect gift basket idea or summer party favor that makes for a quick and easy outdoor craft this summer.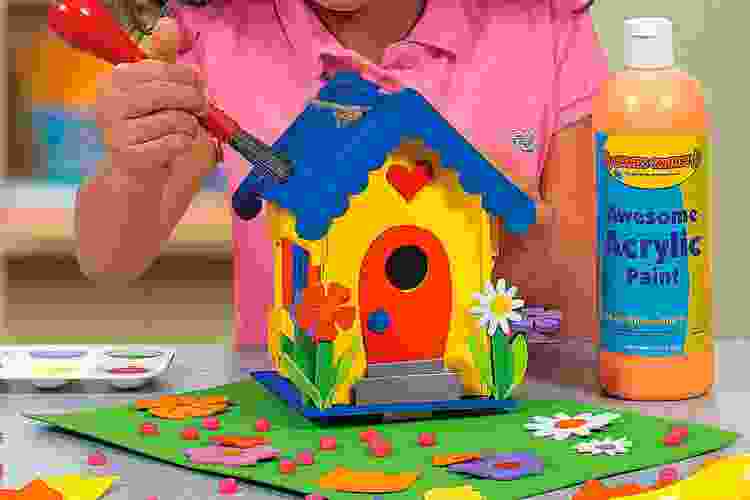 18. Hot Glue Gun
If you own a hot glue gun then you know just how frequently this household tool comes in handy for things other than arts and crafts.
This gift for crafters is a crucial part of tons of wood crafts and DIY projects. Even if it seems a bit mundane to a non-crafter, in the right hands this is an incredibly useful and exciting item to add to a crafter's collection.
19. Handmade Wooden Folk Instrument Kit
Give your artsy friend all the tools they need to create handmade, wooden folk instruments from scratch. Whether they're musical or not, this is a unique gift for crafters and probably something they haven't done before.
This folk instrument kit can be turned into a ukelele or tambourine and is suitable for ages 8 and up.
Best Gifts for Paper Crafters
20. Rolling Storage Cart
When you're looking for the perfect gift for paper crafters, the first thing you need to know is they have a lot of tiny little pieces of equipment to store.
Help them streamline the process with the gift of organization with this rolling storage cart with 12 drawers of various sizes to house scissors, glue and bits of colored paper.
It's sort of the perfect gift for people who have everything because it's not another project to build but it can help them tidy all the things they already have.
21. Cricut Explore 3
This baby is to paper crafting as the Kitchen Aid mixer is to bakers– indispensable. The Cricut Explore 3 can do it all from cutting, drawing and scoring designs so your artsy friend can create custom T-shirts or banners right from home. It's pretty much the perfect gift for crafters of any kind.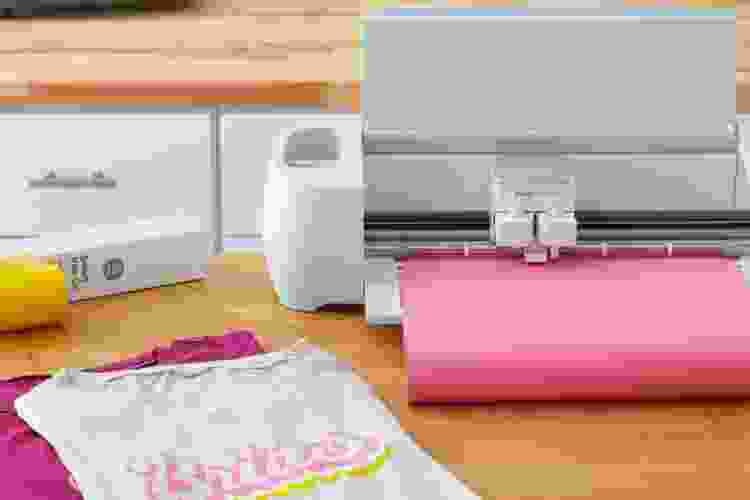 22. Birth Month Flower Print
Treat your friend or loved one to a gorgeous print of their birth flower that they can paint themselves. The birth month flower paint-by-number kit comes with everything they need to craft a simple yet stunning piece of art they can hang in their home.
23. Origami Animal Kits
The art of origami has been around for a long, long time but the intricate designs are still in style. This DIY origami animal kit is a great gift for crafters who love to work with fine details and designs.
The kit comes complete with pre-cut paper in a variety of colors and instructions to guide you toward a couple of different animal designs of your choosing.
24. Felt Succulent Kit
While this gift for crafters doesn't technically involve paper, it's a similar process with a stunning outcome. This DIY felt succulent kit is suitable for kids, teens and adults and you can do whatever you like with the tiny colorful plants when you're done.
Buy the full terrarium kit or let them float around your home on coffee tables and countertops for a pop of color.
25. Paper Craft Kit
There's no quicker way to inspire your favorite paper artist to get to work than with some fresh supplies, and this paper craft kit from Annie's is the one of the best gifts for paper crafters.
One kit comes with enough supplies for an artist to make 8-10 designs like ornate birthday cards or other paper projects. The perfect expression of love for the gift giver and artist.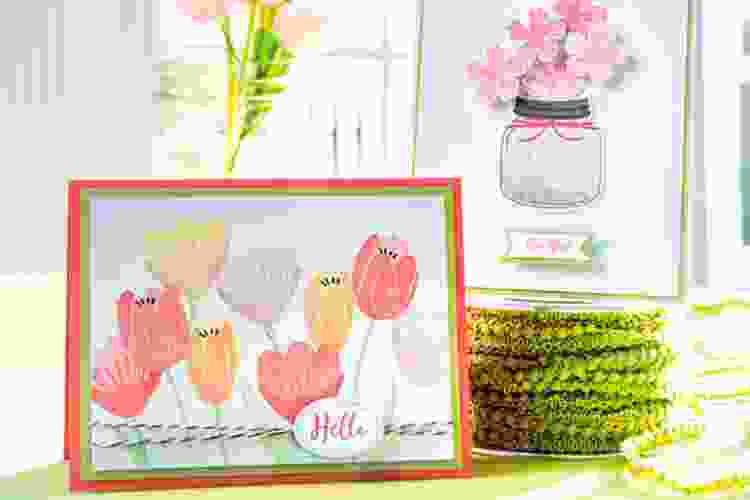 26. Scrapbook Kit
Scrapbooking isn't just for old ladies, and a well thought out scrapbook kit is a thoughtful gift for crafters. Head to your local craft store or order online and put everything in a nice basket or bag for your friend or loved one, complete with printed photos for them to put to good use.
Not only is it fun and relaxing, but it's also pretty heartfelt, too.
Best Craft Gifts for Kids and Teens
27. Custom Pet Portrait
Essentially a paint-by-number from a small business, this custom pet portrait painting kit is the ideal gift for crafters and a super fun art idea for teens.
Simply upload an image of your four-legged friend and receive two 12x16" canvases along with paints and brushes so your pet can have a special place in your heart and in your home.
28. Crochet Tote Bag
This adorable crochet tote bag is the perfect gift for crafters and can be used for a variety of arts and crafts utensils. With special pockets and keepers for a variety of crochet or knitting gear, it's both stylish and functional.
Its size makes it versatile for other art gear as well so your creative kid can easily bring their supplies with them wherever they go.
29. Crochet Kits
These crochet kits deliver the cutest crochet sets to your crafter's door. Perfect for beginners, they'll learn to crochet their favorite animals, cozy accessories, useful tools and more with easy-to-follow instructions and all necessary supplies included.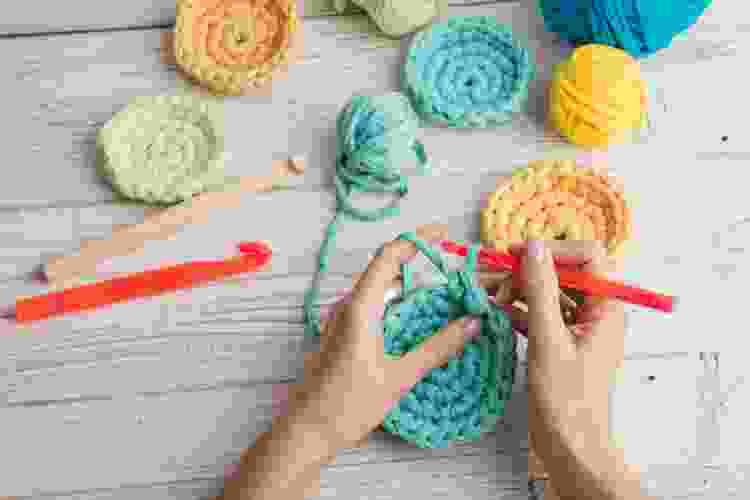 30. Crafting With Cat Hair
We're not exactly sure if this fun gift idea for crafters also works with dog hair, but it could be worth a try because it's just so cute.
This funny book teaches you how to create an array of adorable art pieces from the cat hair that collects on your clothes and furniture.
Learn to create tiny finger puppets or fuzzy cat toys with no extra tools required, making it a fun arts and crafts gift for 10-year-olds.
31. Pasta Art Kit
It's long been said not to play with your food, but in this case, it's definitely encouraged. This pasta art kit comes with everything you need to turn plain pasta dough into a gift for crafters that everyone will want.
Natural vegetable dyes turn plain dough into a rainbow of colors and a handful of tools allow the artist to create tons of shapes and textures for their dough. Of course, your creations are edible when you're all done!
32. Animal Cookie Stamps
Cookies don't need a fancy design to be loved and enjoyed, but it sure helps. This set of animal friends cookie stamps turns cookie dough (or even Play-Doh) into a whole zoo of animal prints.
Plus, they're dishwasher-safe and easy to use, making this is an inexpensive but fun craft gift for kids.
33. Friendship Pin Gift Set
This colorful box is the perfect craft gift for kids to use over and over again. Chock full of beautiful colorful beads in all shapes and designs, including letters, they can craft adorable friendship pins for their artistic bestie or siblings.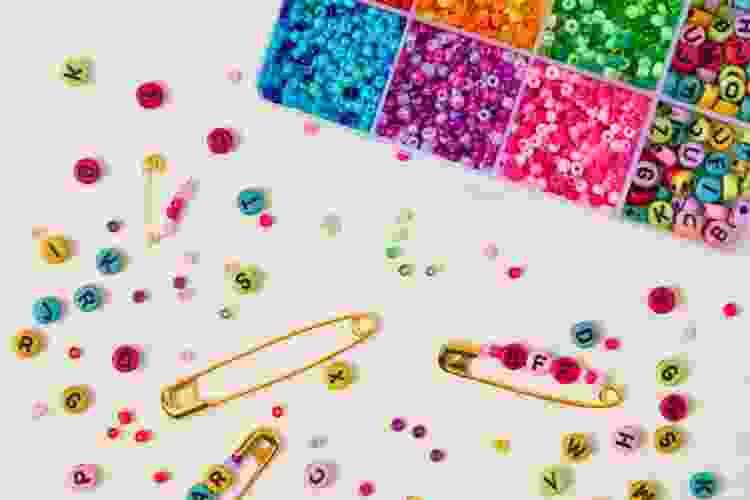 Shopping for the most creative person in your life can be a daunting task and wandering up and down the aisles of a craft store won't exactly send you in the right direction.
Next time the holidays roll around or you've got a birthday to celebrate, give your creative friends or family members something they'll actually use instead of another candle or gift card.
We rounded up this list to get you going with adorable and fun gifts for crafters whether they're into painting, woodworking, stitching or some combination of everything.
While the DIY master in your life would probably love receiving something you made personally, a kit for a cool project should bring a smile to their face. Plus, tons of these gifts for crafters listed above make a great present if you complete it before gifting as well.
For even more fun gift ideas, check out other experiences happening on Classpop!