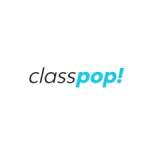 Chef Vivian and Michi
Chef Vivian and Chef Michi are a dynamic husband and wife duo providing more than 30 years of exceptional culinary experience. Chef Vivian is highly regarded and holds many hats, including a private chef, caterer and cooking class instructor. Chef Michi has mastered the art of exquisite Japanese sushi and enjoys sharing his specialty skills with others. Together, Chefs Vivian and Michi offer a unique cooking experience in each of their incredible classes.
Guest reviews for Chef Vivian and Michi

Jacob
05 Jan 2023
Fantastic! Excited to have them again! Food was delicious and we felt as if we learned a ton from their teaching!

Samantha
30 Dec 2022
Very fun class. My family learned a lot from Vivian and Michi. I definitely recommend!

Eric
26 Dec 2022
Chef Vivian and Chef Michi were exceptional! The myth of making sushi is no longer a mystery. I appreciated the kindness, patience, and cozy ambience they provided to my wife and I. I highly recommend this activity!!

Rachel
21 Dec 2022
amazing class! Great teachers

Roland
10 Dec 2022
We had a great time and the food was excellent. Looking forward to making it again.

Michael
09 Dec 2022
We had a great time learning and cooking a delicious Italian meal! Great class, great eats, and great conversation was just my wife and I needed to relax and do something fun together.

MIRTHA
03 Dec 2022
Chefs were very nice but the venue was not. Restaurant setting with long table. Soccer World Cup playing on several TVs. I could barely hear the instructions. Menu was extremely basic even for a beginners class. Fortunately class was half price. Had I paid full price I would have been very disappointed

Kayli
02 Dec 2022
Great class! Purchased this to celebrate my anniversary with my boyfriend. He loved it and we both learned tons of skills! The food was delicious and Chef Vivian and Michi are great teachers and made us feel welcomed. Definitely recommend!

Sabrina
17 Nov 2022
This was such an excellent experience! They taught us all the steps we needed to make sushi in a fun manner. They made sure to make all the participants feel welcome and engaged. Both the chefs had such a great personality and added a personal flare to the class. Thank you!

Rachel
16 Nov 2022
Best date night! My traditional sushi night just changed forever! Both Chef Vivian and Michi were amazing. My sushi rolls came out so tasty. Not the prettiest but practice will make them better. Loved every second of it! Definitely recommend as a fun interactive event with friends, family or couples.