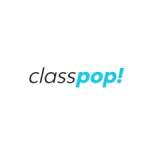 Chef Vivian and Michi
Chef Vivian and Chef Michi are a dynamic husband and wife duo providing more than 30 years of exceptional culinary experience. Chef Vivian is highly regarded and holds many hats, including a private chef, caterer and cooking class instructor. Chef Michi has mastered the art of exquisite Japanese sushi and enjoys sharing his specialty skills with others. Together, Chefs Vivian and Michi offer a unique cooking experience in each of their incredible classes.
Guest reviews for Chef Vivian and Michi

Vianny
25 Aug 2022
#couplesgoals Very friendly pair! Sushi was delicious 😋 Will definitely put in to practice what we we learned.

Leah
25 Aug 2022
Great Class, everything was clear, the crowd was awesome. Vivian & Michi answered everyone questions. highly recommended

Veruska
19 Jul 2022
We loved Chef Vivian and Michi's Mediterranean Fussion class! The class was fun, well paced and the chefs were very welcoming. We will come back!

Jody
17 Jun 2022
Excellent, fast-paced class.

Brittney
03 Jun 2022
They don't call it "sushi making secrets" for nothing. We learned sooo much and the sushi and desert was really good. The chefs were really nice and personable. They definitely put in the 10,000 hours to know what they're talking about. My mom said it was her best birthday ever!!!!

Corrine
06 May 2022
Great recipes and a fun class. The email before class was super helpful to have everything prepped! Thanks for all your encouragement and instruction.

Ricardo
20 Apr 2022
Such an incredible experience! Chef Vivian and Chef Michi were so humble and made us feel so welcomed. Their professionalism and expertise exceeded our expectations. Not only did we learn a new recipe but they taught us so many great cooking tips we will use in our future cooking ventures. Both chefs guided us patiently throughout the whole class and made sure we were comfortable. We are definitely coming back for another class!

Wayne
18 Apr 2022
Gave cash tip...... Great class......

Leslie
01 Apr 2022
Check Vivian and Chef Michi were wonderful and great teachers. They were professional and personable. We had so much fun making Sushi. Our pup, Shug, especially loved Chef Vivian since she gave her little treats. I can't wait to book another class.

Chloe
19 Mar 2022
It was such a fun class! Very informative and easy to follow instructions. Loved it!