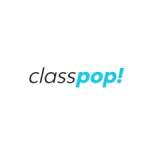 Chef Andy
Chef Andy's culinary expertise lies with recipe creation, and food styling and plating that elevates any meal. After graduating from the Illinois Institute of Art, Chef Andy gained years of experience in the kitchen as a cooking instructor and online as a food blogger. From sushi to classic European cuisine to molecular gastronomy, he really can do it all, and looks forward to sharing secrets and techniques you can use to boost your kitchen confidence.
Classpop! Guest Reviews for Chef Andy

Sam
04 Oct 2023
We had a great time with Chef Andy!

James
27 Sep 2023
andy was great and super informative. would recommend for anyone looking for cooking lessons!

Anozha
26 May 2023
Chef Andy was awesome! Definitely will be back with more friends. He was very welcoming and entertained well.

Eddie
11 May 2023
Had a great time!

Matthew
23 Apr 2023
Chef Andy was great, very knowledgeable and personable. The class was fun. Exactly what we were looking for.

Robert
25 Jan 2022
Great class. The pizza turned out great, would highly recommend!

Alex
20 Jun 2021
Awesome class! I never knew homemade pizza was so simple! Chef Andy was great! Looking forward to making more pizza and bruschetta in the future.

Lysander
01 Jun 2021
Chef Andy was great and patient. He made us feel at ease making the pizza and he also provided a few helpful cooking tips throughout the way. We would definitely take another class from him.

Nicole
22 May 2021
Chef Andy's class was amazing! My son and I had so much fun!

Andrea
19 Feb 2021
Loved the class! Chef Andy made the so much fun and enjoyable. We are already looking for another class of his to take.