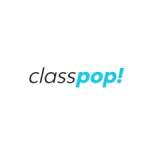 Chef Taciana
Chef Taciana's passion for all things culinary has landed her in a variety of positions over the years. She's worked as a line cook, station chef and kitchen manager, as well as working in hotels, fast-casual restaurants, upscale private dining spaces and yacht clubs. Chef Taciana even opened her own meal prep business where customers enjoy delicious and easy meals. She's eager to share her knowledge and expertise with cooking novices and aspiring chefs alike.
Guest reviews for Chef Taciana

Jennie
19 Aug 2022
We had a wonderful time! The atmosphere was relaxed and I did not feel under pressure to make sure I was doing everything perfectly. Chef Taciana was great - She explained everything and now I have a new meal I can make at home.

Cecilia
14 Aug 2022
Taciana was nice and made the cooking class a fun experience.

David
13 Mar 2022
What a great afternoon. Taciana made the experience a light, no pressure informal cook together. It was good menu, excellent learning new things, and we got some to take home!

Brandon C.
01 Dec 2021
Chef Taciana has a wonderful talent and has a great knowledge in healthy cooking. Her personality and strong culinary ability allows for fun and exciting culinary experiences! I highly recommend her to anyone in the fort. lauderdale area!