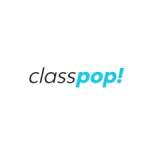 Chef Stacy D.
Chef Stacy is a graduate of San Diego City College's culinary school and a proponent of fresh, wholesome fare. After finishing her course, she soon launched her own business offering cooking classes to clients around California. Chef Stacy works with a diverse array of clients across all culinary backgrounds and experience levels. She prides herself on her friendly, down-to-earth approach to teaching that makes any student feel comfortable.
Guest reviews for Chef Stacy D.

Leah
09 Jan 2023
We had a great time and our meal looked just like the pictures! Everything tasted yummy as well.

Heather
04 Sep 2022
Amazing class with amazing recipes! This is the second class I've taken with Chef Stacy, highly recommend!

Theresa
04 Sep 2022
Chef Stacy D was terrific. Her love for people and cooking made it fun, and interactive.

Heather
14 Aug 2022
Amazing teacher and awesome class! She is so fun and very knowledgeable! I will most definitely be taking more classes from this chef!

Pamela
05 Jun 2022
As always Chef Stacy's class was phenomenal! She takes you step by step and is organized and doesn't rush! Her recipes are amazing! I have numerous allergies and colitis so there are many foods I can't eat, but Chef Stacy always gives an alternative that works!! Thank you Chef Stacy!

Jody
04 Jun 2022
Excellent, patient but appropriately fast-paced instructor. Willing to answer questions and make modifications as needed to ingredients.

Patricia
26 Feb 2022
Hi. I liked the recipes but the prep instructions were vague especially when it came to the eggplant and zucchini. Too many recipes and not enough time to do it all well. It was a mad rush and that's not fun from my perspective.

Pamela
20 Feb 2022
Stacey did an amazing job, nice pace and recipes are delicious!

Jessica
09 Feb 2022
Chef Stacy was great! Her recipes were so delicious and creative. I cannot wait to try another one of her classes.

Maxwell
26 Jan 2022
Engaging and fun to chat with, along with excellent recipes!