57 Most Memorable 18th Birthday Gift Ideas
Last Updated on May 17th 2023
| 0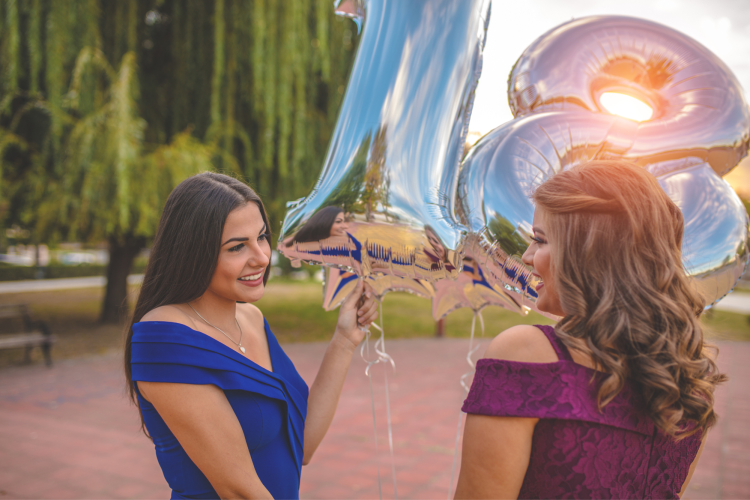 Our editorial team recommends the best products through independent research, selection and careful review. If you make a purchase through one of our affiliate links, we may earn a commission. Prices are subject to change.
Finding unique 18th birthday gift ideas to commemorate the transition to adulthood can be a daunting task. What are teenagers even into these days? What is the best treasure for an 18th birthday?
Whether traditional or unconventional, meaningful gifts reflect the young person's personality, interests, talents and ambitions as they step into the next phase of life.
When choosing 18th birthday gift ideas, consider what lies ahead for the recipient whether they are continuing their education, beginning their career or exploring the world.
There is a lot of pressure on a young person as they turn 18. Receiving a thoughtful gift for this momentous birthday shows them they are supported and builds their confidence to take on the opportunities and responsibilities of becoming an adult.
From practical tools to sentimental treasures, here are 57 memorable 18th birthday gift ideas for the special young adult in your life.
Jump to Section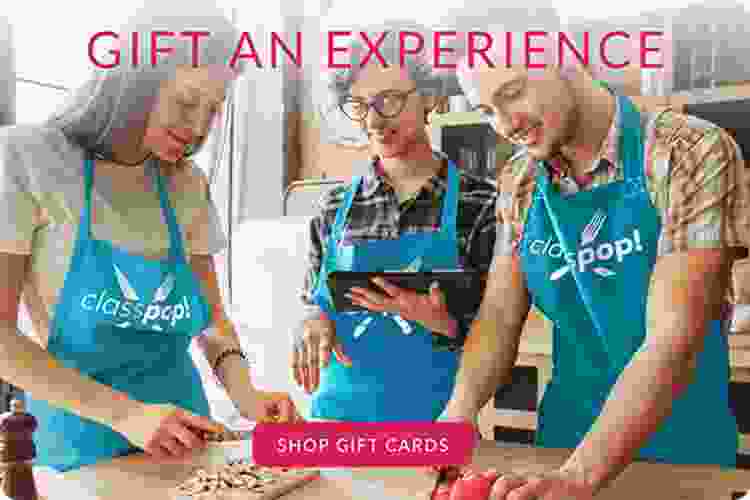 Creative 18th Birthday Gift Ideas
Inspire their creativity with gifts that showcase their artistic side or give them an opportunity to explore a new interest or creative hobby.
From painting to sketching, NPR highlights the benefits of creative expression which include lowering stress, processing emotions and enhancing focus, making creative pursuits the perfect 18th birthday gift ideas for young adults during this exciting, stressful and emotional time.
1. Pottery Classes
Young adults that like working with their hands might enjoy learning how to throw clay in pottery classes for a hands-on, fun 18th birthday party idea. They'll even take home their piece as a memento.
With pottery classes in Boston, pottery classes in San Diego, pottery classes in the Bay Area or pottery classes near you, they can spend a relaxing session shaping or decorating unique pieces of art with this fun, hands-on style of art.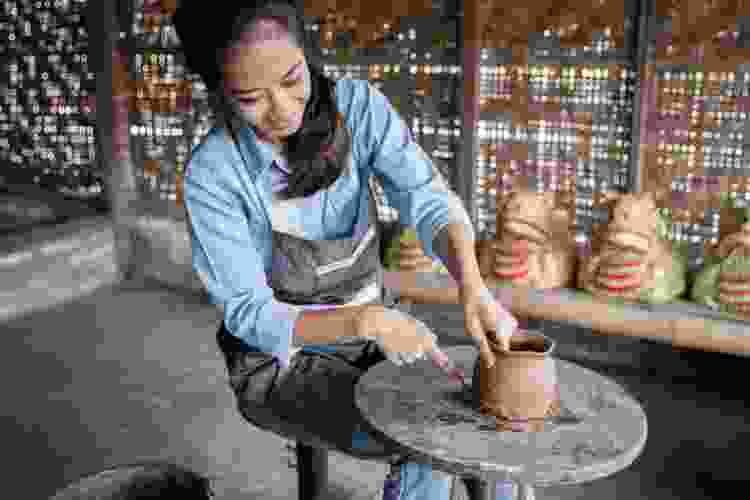 2. Painting Classes
Get your teen's creative juices flowing with artistic 18th birthday gift ideas such as in-person or online painting classes. Whether it's watercolor or oil paints, calligraphy or abstract, professional artists will guide them to a beautiful keepsake from this momentous year.
3. Art Classes
Art classes are fun 18th birthday gift ideas that encourage them to explore a new hobby or discover new talents. From sculpture or printmaking to murals or mosaics, there are dozens of unique classes to express their creativity while practicing new skills.
They can explore unique art classes in Los Angeles, art classes in Chicago, art classes in Portland or in their area and learn to create masterpieces of their own!
4. Photography Classes
Help them break in a new camera and encourage them to view life from a new perspective while exploring the art of photography.
They might learn how to enhance their Instagram aesthetic with photography classes, practice classic techniques or capture the beauty of landscapes.
5. Vintage Camera
Help them remember this special occasion with the gift of a camera. They can capture moments with an old-school Polaroid instant film camera, experience the unique surprise and delight of a classic disposable camera or explore more sophisticated photography with a digital or DSLR camera.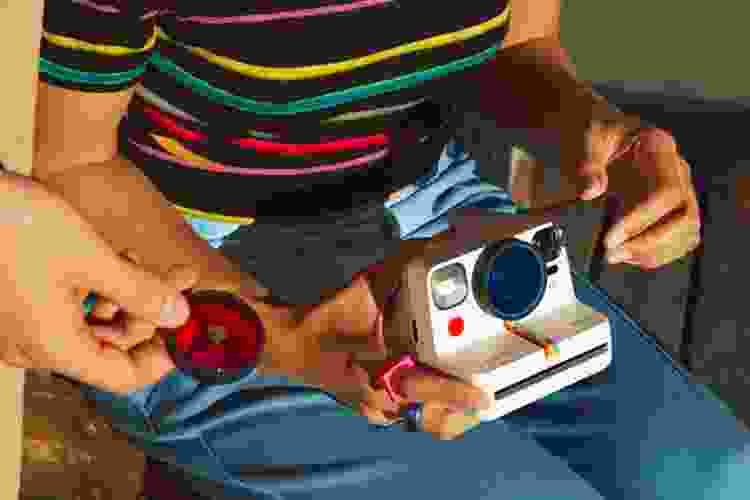 6. Customized Memory Book
Gather special photographs and souvenirs to showcase in a customized memory book. Personalized collections of memories such as a scrapbook or photo albums are keepsakes they can carry wherever the next step of their journey may take them.
7. Drawing Classes
Sharpen their skills with drawing classes or online drawing classes covering topics and techniques from illustrations to portraits. These 18th birthday gift ideas are perfect for aspiring architects, fashion designers, comic book creators and others to grow their talents and discover their unique styles.
8. Art Supplies
Whether they love to make jewelry, sketch cartoons, sew costumes or knit sweaters, art supplies are thoughtful gift ideas that support their creative pursuits. Explore fun art ideas for teens to get inspired.
You can also gift a subscription to The Crafter's Box, which delivers fun craft supply kits along with video tutorials right to their door!
9. Fragrance Subscription
Finding your signature style at 18 includes a signature scent! With a subscription to Scentbox, they will receive their own premier fragrance delivered to their doorstep every month (or even several times a month), inviting them to sample different fragrances from floral to peppery and everything in between to find their perfect signature scent.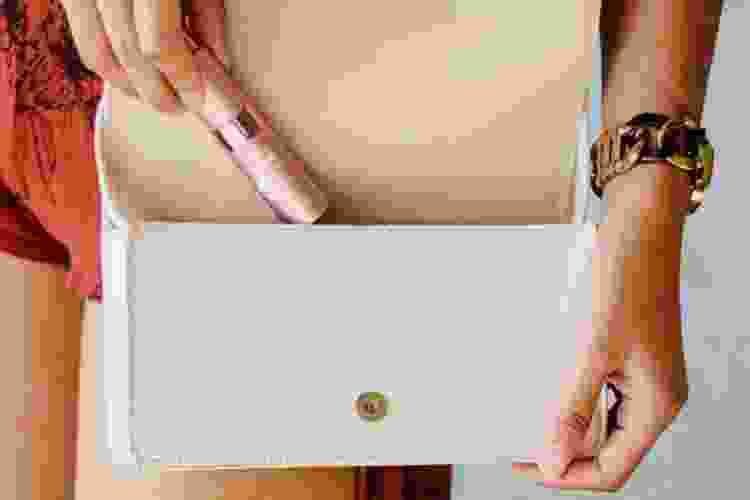 10. Cameo
Find a one-of-a-kind, personalized 18th birthday gift from the wide variety of celebrities, adorable animals and creative personalities on Cameo. With this unique gift, they will receive an unforgettable custom video or live, one-on-one message of birthday wishes.
Foodie 18th Birthday Gift Ideas
Whether they are masters of the kitchen or just learning the basics, knowing how to feed themselves is an essential life skill. Foodie 18th birthday gift ideas that inspire their culinary expression can help them connect with others and appreciate other cultures as they explore different cuisines.
11. Cooking Classes
If you're looking for the perfect five senses gifts for taste, cooking classes are ideal 18th birthday gift ideas to inspire their culinary curiosity as they learn essential kitchen skills.
Both fun and practical, they can learn how to prepare the classic French mother sauces with cooking classes in Boston, craft homemade pizzas with cooking classes in NYC or master the art of sushi rolling with cooking classes in San Francisco and so much more.
There are a wide variety of cuisines and techniques to choose from with cooking classes near you.
12. Online Cooking Classes
With the gift of online cooking classes led by talented chefs, they can practice kitchen fundamentals and explore international flavors from home. Virtual classes are also a great way to connect with friends and family who might be far away while learning new skills together.
13. Cookware
Spare them from spending money on cheap pots and pans by investing in a gift of quality cookware like one of the many gorgeous, durable cookware sets from Le Creuset.
Well-crafted stock pots, frying pans, casserole dishes or kitchen knives are practical 18th birthday gift ideas that will last them for years to come.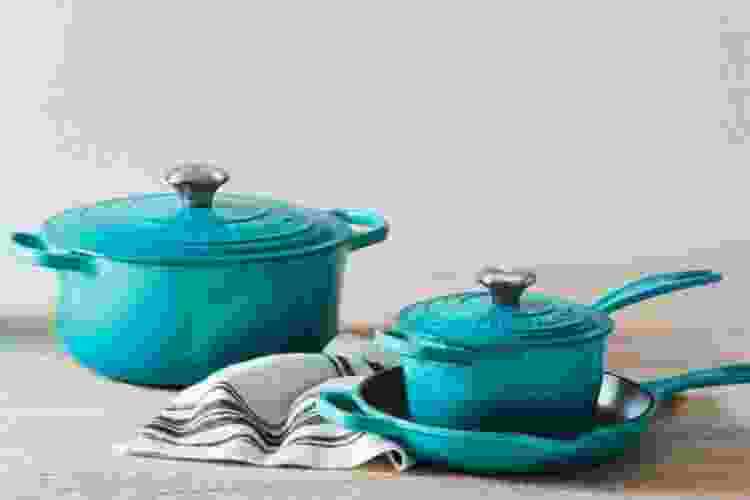 14. Foodie Subscription
Food-loving teens will delight in a foodie subscription. From international snack boxes to convenient meal kits, foodie subscriptions like Hello Fresh, Dinnerly and other brands are fun and surprising 18th birthday gift ideas for young people who enjoy cooking and trying new things.
15. DIY Food Kit
Young adults who love to concoct culinary creations will love DIY food kits. From international desserts and spice blends to molecular gastronomy, these specially crafted kits come with everything they need to make something delicious.
16. Cookbook
Cookbooks are perfect 18th birthday gift ideas for foodies. Choose from fun, themed cookbook gifts featuring Tik Tok trends, recipes from their favorite TV show, innovative creations by culinary icons, or back-to-basics cookbooks. Cookbooks also make great housewarming gifts for any 18-year-olds who may be moving out on their own.
17. Coffee
For many, growing into adulthood comes with an increasing appreciation for coffee. Coffee-themed 18th birthday gift ideas might include a coffee gift subscription to try new blends, a selection of artisanal beans to sample, a French press, or a classic or clever mug to hold their morning brew.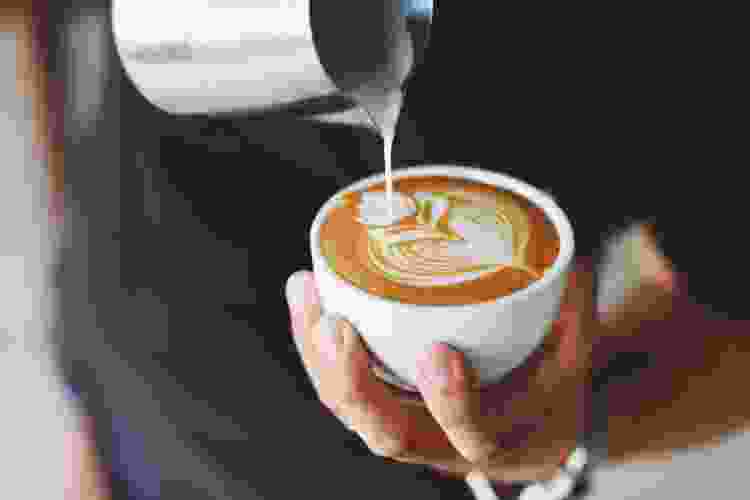 Traditional 18th Birthday Gift Ideas
Traditional 18th birthday gifts are often practical items meant to get young adults started on the right foot as they journey into this new phase of life.
Ranging from cash to helpful tools and words of wisdom, these gifts help young people navigate the challenges and responsibilities of becoming an adult.
18. Versatile Backpack
Whether their future plans include continuing school, starting a new job or traveling the world, having a versatile and reliable backpack makes it easy to carry books, a laptop and other essential items.
19. Money
Possibly one of the most common traditional 18th birthday gifts of all time is money. This traditional gift might be as simple as a stack of crisp bills or some thoughtfully selected gift cards to help cover practical items like gas or groceries or fun extras such as restaurants, movie tickets or streaming services.
20. Tool Kit
Stepping into adulthood often means having to solve problems and fix things without the help of Mom or Dad. A beginner's home tool kit with useful go-to items such as a hammer, screwdriver and level is a gift they can turn to again and again.
21. Bluetooth Headphones
Airpods or another brand of wireless earbuds are a thoughtful gift they can use every day from listening to music or podcasts to gaming and surfing the internet or chatting with friends and family.
These Samsung Galaxy Buds are a sleek, more comfortable alternative to Airpods that are perfect for 18-year-olds who plan to travel or go to college.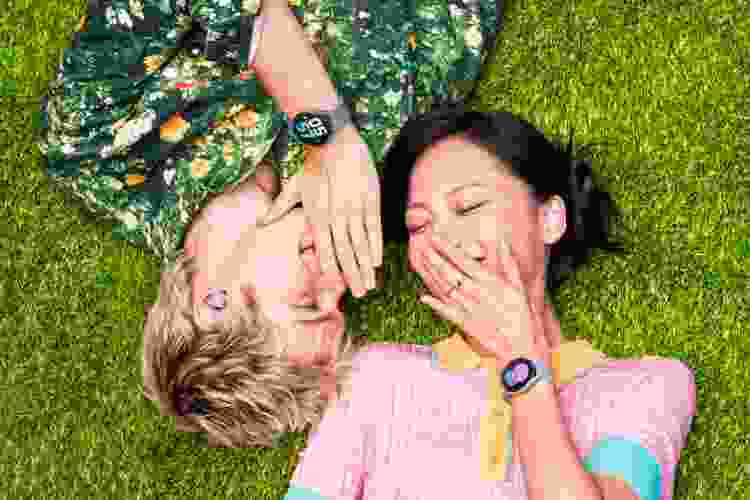 22. Lottery Tickets
Because 18-year-olds are considered adults in the U.S., there are a number of things they can now legally participate in, such as playing the lottery. Traditional 18th birthday gift ideas like lottery tickets symbolize this coming of age.
23. Adulting Book
Kids often think adults have life all figured out, but truthfully, everyone could use some advice when it comes to managing the responsibilities and challenges of adulthood.
Thankfully, a number of witty authors have collected useful tips, hard-earned wisdom and often hilarious anecdotes into entertaining books detailing everything from how to be more organized and understand finance to navigating relationships and developing confidence in your identity.
24. Power Bank
As daily life relies more and more on technology, practical gifts such as a battery power bank will keep their phones or tablets running through classes, business meetings or commutes.
25. Smartwatch
Combining fashion, function and convenience, smartwatches are 18th birthday gift ideas that keep them organized by helping them track appointments, obligations, health data and more.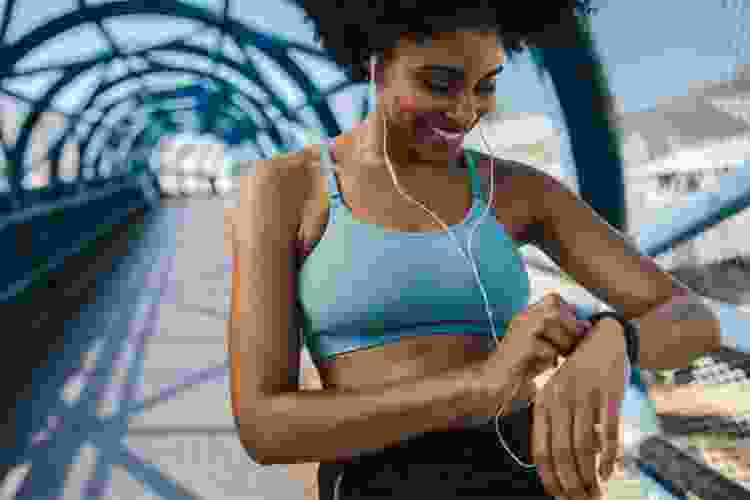 26. Tile Pro Bluetooth Item Finder
The Tile Pro Bluetooth Item Finder monitors important belongings making it easy to recover misplaced objects such as keys or bags. These handy little gadgets give an alert if something is left behind saving the special young adult in your life from the headaches and hassle of losing essential and expensive items.
27. Wireless Speaker
Bluetooth speakers are another great tech gift for teens on the verge of adulthood. These portable devices connect to their phones to amplify their favorite playlists as they exercise, relax or even while they clean.
Unusual 18th Birthday Gift Ideas
No two 18-year-olds are the same, and unique young adults deserve innovative gifts that reflect their distinct personalities. Here are some out-of-the-box 18th birthday gift ideas from parents, family or friends to celebrate their special teens.
28. Curiosity Box for Science Lovers
The Curiosity Box "subscription for thinkers" is a fun gift for science lovers and experiment enthusiasts. They'll receive a monthly delivery of advanced science products, including demonstrations and lessons to perform their own experiments at home, presented in an approachable way, so it's perfect for beginners, too.
29. Woodworking Classes
Woodworking classes are unique 18th birthday gift ideas that teach them how to hand-craft personalized wooden pieces of art while learning useful skills and fine-tuning their focus and coordination.
30. Glass Blowing Classes
Glass blowing classes are exciting and unusual 18th birthday gift ideas that combine a primal attraction to fire with a dose of artistry to create stunning ornaments, decorations, bowls, vases and more.
This interactive activity is sure to fire up their creativity with a memorable experience that comes with an elegant, hand-crafted keepsake.
31. Year You Were Born Poster
This thoughtful gift is a fascinating reminder of what was going on in the world the year that they were born. Highlighting popular films and top headlines of the day, these customizable posters celebrate the moment they entered the world with an informative and artistic keepsake.
32. DIY Advice Jar
Invite friends, family and mentors to offer advice, words of inspiration and birthday wishes for a unique, personal gift for the special young person. Collect these thoughts, encouragements and hopes in a jar, box or book for the recipient to read and reflect upon as they grow into adulthood.
33. Tattoo (Real or Temporary)
Unusual 18th birthday gift ideas might include getting them a tattoo. If they have thoroughly considered the permanence of the image, getting a tattoo can be a meaningful way to commemorate this milestone celebration. If you'd rather go the washable route, you can find cute temporary tattoos to give as a gift!
34. Donation
Altruistic and community-focused teens might appreciate a donation to a cause they are passionate about for an unconventional 18th birthday gift.
Whether they cherish caring for animals, protecting the great outdoors or any number of worthy causes, there are many deserving charities to support that are working toward the initiatives your teen cares about the most.
35. Plant
This perfect last-minute gift idea brings life to their space along with a bit of responsibility. For those new to plant care, consider a hard-to-kill option such as pothos, snake plants or jade. Explore fun, uncommon plant gifts, from live plants to cute plant accessories, tools for keeping them thriving and more.
36. Adventure Experience
These unconventional and unforgettable 18th birthday gift ideas push young adults outside of their comfort zone and challenge them to try something new.
Adventure experiences from zip-lining or skydiving to rock climbing or helicopter tours are heart-pounding activities that allow young people to face their fears, test their limits and feel the rush of being alive.
Travel 18th Birthday Gift Ideas
For many 18-year-olds, this significant time of their life is an opportunity to explore new places and meet new people. These 18th birthday gift ideas are thoughtful items that support them as they expand their horizons.
37. Personalized Travel Mugs
The importance of staying hydrated is undeniable. Make it easy for young adults to satisfy their daily water needs with a personalized reusable water bottle or travel mug.
These YETI Rambler cups are sturdy gifts that come in a variety of styles, colors and sizes to suit the personality and lifestyle of the special young person in your life.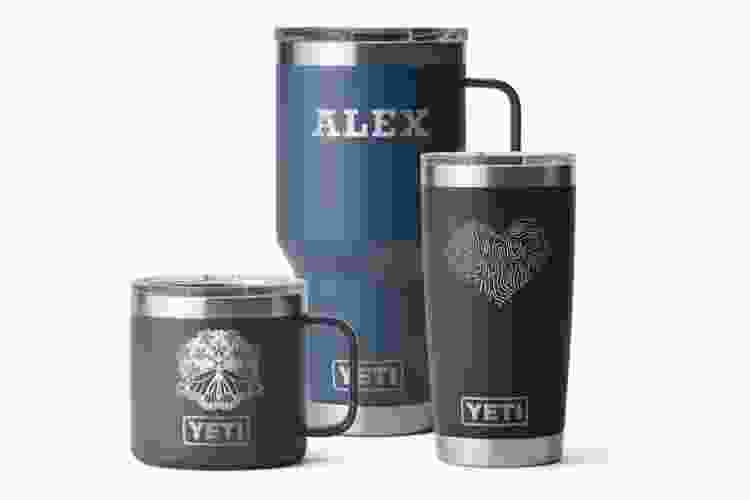 38. AAA Auto Club Membership
While it may not seem like the most exciting gift for an 18-year-old to open on their birthday, it is one of the most useful travel gifts for young adults that puts safety as a top priority.
Gift them an AAA Auto Club Membership and have peace of mind knowing they will be safe on the road — any necessary auto assistance is just a phone call away.
39. Laptop Sleeve
Laptop sleeves or bags are handy 18th birthday gift ideas. Young adults can easily take their work or school notes to class, the coffee shop or a meeting with this stylish and protective accessory.
40. Passport Cover
Young jet-setters will appreciate a protective passport cover designed to keep their important travel documents safe and easy to access. This also makes a great graduation gift idea for 18-year-olds who may have travel plans ahead.
41. Weekend Trip
For many, celebrating their 18th birthday can be bittersweet. Entering into this next phase of life might mean moving to a new city and being separated from childhood friends and family.
A weekend trip is a meaningful gift that lets them create a few more fond memories with the people they care about before embarking on the next step of their journey. Get inspired with fun girls weekend ideas, or stay close to home with relaxing staycation ideas!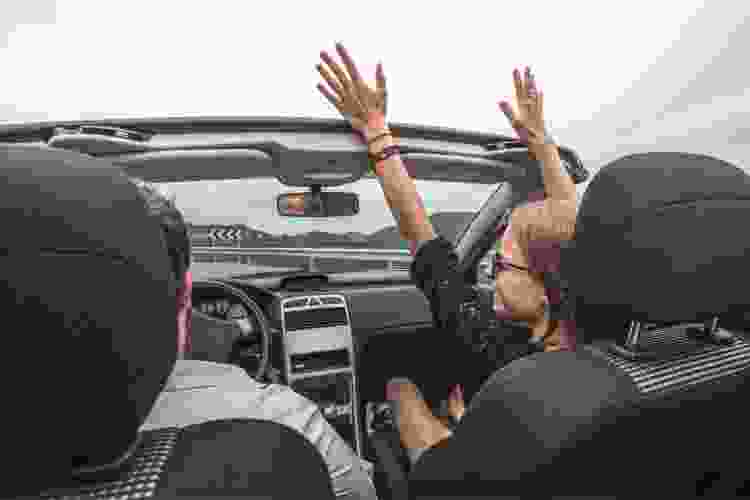 42. Attraction Pass
Park or attraction passes let them discover something interesting in a new city or experience a place they have been wanting to go. From national or state parks to museums, zoos or local attractions, these gift ideas encourage them to keep learning and exploring.
18th Birthday Gift Ideas for Her
Wondering, "What can I buy my daughter for her 18th?" For parents, choosing 18th birthday gift ideas for girls, for daughters becoming young women, can be an emotional moment.
Memorable 18th birthday gift ideas for girls from parents, family or friends may teach her new skills, allow her to express her unique talents and style or consist of a treasured heirloom being passed down from generation to generation.
43. Dance Classes
She can shake off the stress of writing college essays or training for a new job with the gift of fun and energizing dance classes.
Choose from different styles of dance from ballroom to salsa with a wide variety of dance classes in Las Vegas, dance classes in Nashville, dance classes in Orlando or a city near you. Or give them a dance break from home with online dance classes.
44. Virtual Flower Arranging Classes
Virtual flower arranging classes are unique 18th birthday gift ideas that allow her to express her creativity and connect with nature. With these interactive classes, she can learn to design beautiful bouquets, floral crowns or adorable succulent pots that add a colorful touch to her dorm room or Instagram posts.
45. Sewing Classes
Although it may seem old-fashioned, sewing classes are artistic and useful 18th birthday gift ideas. From crafting impressive outfits for cosplay to stitching beautiful quilts or embroidery, she can express herself with needle and thread in a variety of creative ways.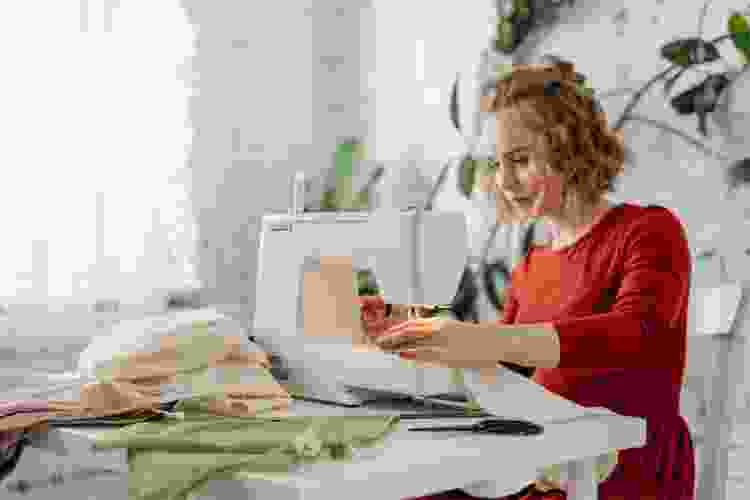 46. Unlimited Jewelry
What is the best gift for a girl on her debut? Necklaces, bracelets or rings are classic 18th birthday gift ideas for girls from parents, especially if the piece of jewelry is a family heirloom or meaningful piece such as those featuring her birthstone or initials.
Or give the jewelry gift that keeps on giving with a Rocksbox membership — they'll receive three pieces of jewelry to try each month and keep what they like, making the jewelry possibilities endless!
47. Spa Day
There are few gift ideas more luxurious than a day of pampering at the spa, so treat the young lady to a relaxing day planned just for her. Splurge on a spa package of massages, facials and manicures or choose the services she enjoys the most.
If you'd rather plan a relaxing spa day at home, gift Ulta's at-home spa essentials in a basket or kit that serve as a perfect experience gift.
48. Clothing Subscription
Eighteen is the age at which teens really dig into defining their sense of style and making a statement with their clothes. They may also be looking for a more professional wardrobe as they grow up.
Style subscription services like Stitch Fix pair them with a personal stylist, offer style quizzes to get to know what they like and don't like, and tailor deliveries to their unique style.
49. Journal
If you're looking for the best gifts under $50, give them an opportunity to organize and express their thoughts with a journal. Choose from a guided journal or one filled with classic blank pages waiting to be filled with hopes, plans and favorite memories.
There are even beautiful journals designed for young adults from brands like Promptly Journals that provide thoughtful prompts on each page to inspire and guide the journaling process, from jotting down dreams to making plans for the future and more.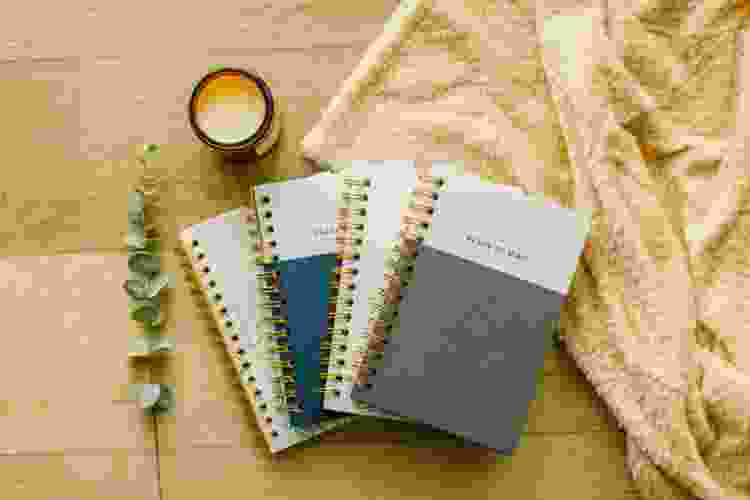 18th Birthday Gift Ideas for Him
Young men can be challenging to shop for, especially for a milestone like an 18th birthday. To make things a bit easier, here are some fun and unique 18th birthday gift ideas for guys.
50. Virtual Game Nights
He can reconnect with long-distance friends and family or build bonds with new colleagues or classmates with a gift of virtual game nights. He can challenge competitors from near and far to a night of bingo, trivia, virtual game shows and more.
Online games also make for the perfect long distance relationship gifts that are a fun gift and date night combined.
51. Virtual Scavenger Hunts
Virtual scavenger hunts have him and his friends racing the clock while searching for secret items, deciphering clues and completing checklists.
Interactive activities like these are great 18th birthday gift ideas from parents, family or friends to challenge his mind, get him moving and encourage him to explore his environment from a new perspective.
52. Virtual Escape Rooms
Bring the fun and adventure of an escape room to your special teen without having to fit him and all of his friends into those small spaces.
With virtual escape rooms, an entertaining host guides him and his friends while they crack codes, unravel clues and race against the clock to solve the mystery.
53. Online Trivia Games
Let him show off his hard-earned knowledge with online trivia games. These 18th birthday gift ideas encourage friendly competition with an entertaining host who puts challengers' memory and smarts to the test.
54. Wallet
Durable, quality men's wallets make excellent 18th birthday gift ideas for guys. From sleek styles to personalized touches, wallets are practical and fashionable gifts he can use for years to come.
55. Multi-Tool
These multi-tools and pocket knives are classic 18th birthday gift ideas for guys and perfect accessories for camping, crafting and a wide variety of household uses. These handy gadgets might include everything from a small blade and corkscrew to scissors, pliers and more.
56. Man Crates Gift Basket
The ultimate gift for men who love all things manly, Man Crates offers personalized gift baskets for men of all kinds. Whether they are a jerky fanatic, a whisky snob or a DIY hobbyist, there is a thoughtfully curated crate out there for them.
57. Tailored Suit
A well-fitted suit is an essential item in any young man's wardrobe. Getting his suit tailored is sure to boost his confidence wherever he wears it from business meetings to special occasions. Explore fashionable, reasonably priced suits from designers like Ted Baker or Calvin Klein.
So, which gift is best for an 18th birthday? From practical, tangible items to unforgettable experiences, these memorable 18th birthday gift ideas show the special young adults in your life that they are supported and loved.
As they take the next steps into adulthood, these meaningful gifts will help keep them organized, connected and learning as they continue to grow into the unique, creative and inspiring people they are meant to be.
For even more fun birthday ideas, check out other experiences happening on Classpop!