29 Top-of-the-Line Texas Gifts for 2023
Published on Jul 24th 2023
| 0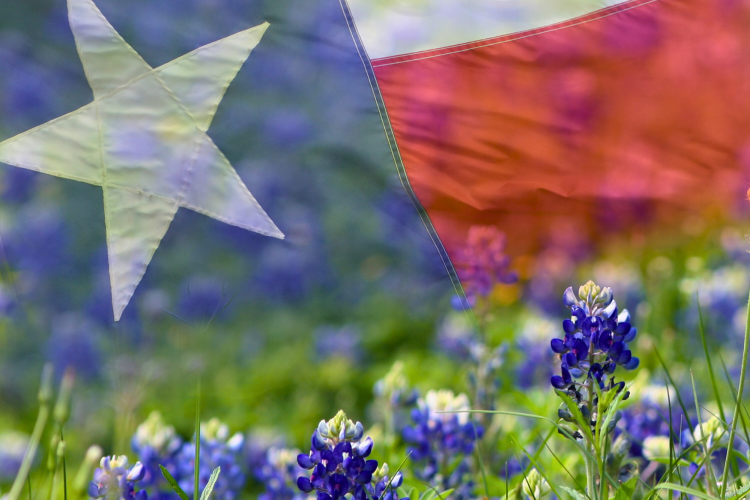 Our editorial team recommends the best products through independent research, selection and careful review. If you make a purchase through one of our affiliate links, we may earn a commission. Prices are subject to change.
There is no shortage of fun Texas gifts to choose from whether it be sports paraphernalia, Texas gift baskets or home décor. Many Texas-themed gifts have a rustic flair or cowboy theme, but there are plenty of refined and authentic hand-crafted items to choose from as well.
Are you looking for the best food gifts in Texas? Or do you need the best gifts for people who have everything? The unique shape of the state lends itself to any number of unique gift ideas, but there are also many experience gifts to explore by city.
No matter what Texas gifts you choose, remember that when it comes to anything in Texas bigger is always better!
Jump to Section
Best Texas Food Gifts
1. Local Cooking Classes
Texans love to eat, so the best gift for a Texan may be cooking classes. You'll be sure to find excellent BBQ cooking classes in Austin or new ways to work with meat at cooking classes in Houston.
Looking for Tex-Mex or true Mexican lessons? Check out cooking classes in Dallas or cooking classes in San Antonio.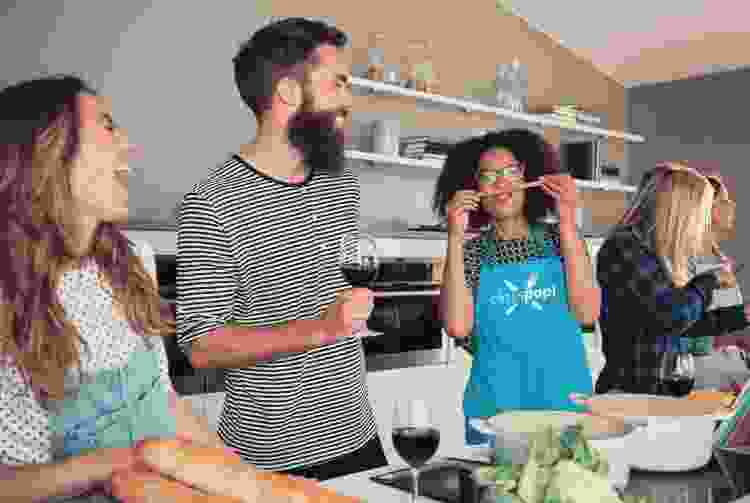 2. Texas-Themed Cookbooks
One of the best food gifts from Texas is a Texas-themed cookbook. Check out The Texas Food Bible by legendary Ritz Carlton chef Dean Fearing. It's perfect for someone who enjoys refined meat-centric meals.
If BBQ gets them fired up, a copy of Franklin BBQ from legendary pitmaster Aaron Franklin is a top-rated selection.
2. Texas Branding Iron
Texas branding irons make fun gifts for new homeowners. You can find a huge selection online including this branding iron shaped like the Lone Star state. Customizing branding irons also make great Texas housewarming gifts for anyone who loves to host barbecues.
Join our email list for exclusive deals, local events and fun inspiration for living a more creative life.
4. Texas Pitmaster Apron
A Texas pitmaster apron makes a great Texas gift for him and it's the perfect idea for gifts under $50. There are also plenty of cute styles that make a fun Texas gift for her if she's the one taming the flame.
5. Texas Pecans
Snack packs are always good gifts for foodies. While you may think of Georgia or Louisiana as home when it comes to the pecan, Texas is actually credited as being their native state.
There are dozens of online stores offering Texas pecans in varieties like glazed, chocolate-covered or bourbon-smoked and they make an easy gift idea.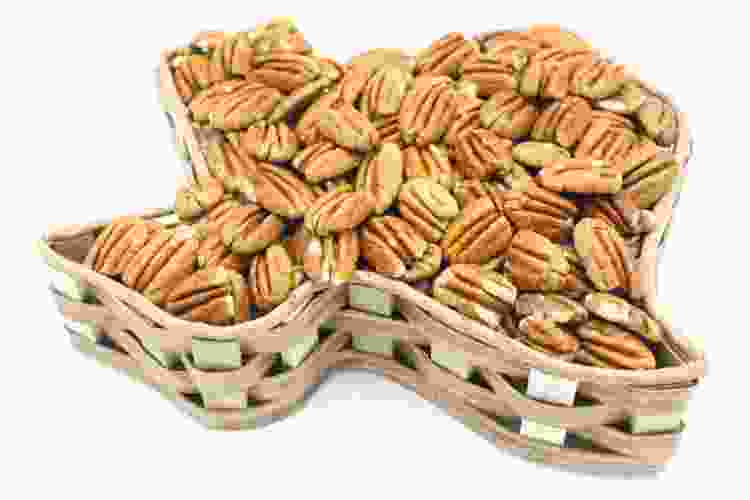 6. Texas Waffle Maker
Know someone who is leaving the Lone Star state and needs going away gifts? This Texas waffle maker leaves its mark and is a gift they'll love for years to come. It's an especially great family gift idea that kids will enjoy every weekend on the ranch!
Creative Texas Gifts
7. Local Art Classes
Experience gifts are always a great idea when someone is new to an area. Pottery classes in Austin are great Texas outings that will help someone meet new people and add a little local flair to their home décor.
Or, paint and sip in Houston gives them a great excuse to put down the moving boxes and get out of the house. And you can't go wrong with a Classpop! gift card for any artsy occasion in Texas.
8. Texas State Park Checklist Map
An especially useful Texas gift for out-of-towners is a Texas State Park checklist map. It's cute enough to hang up anywhere and gives couples a head start to exploring the great outdoors.
9. Cozy Western Gift Bundle
The best gifts from Texas don't have to be over the top. This cozy Western gift bundle includes a Texas candle and a pair of comfy socks — great for someone who needs an excuse to spend an evening snuggled up on the couch.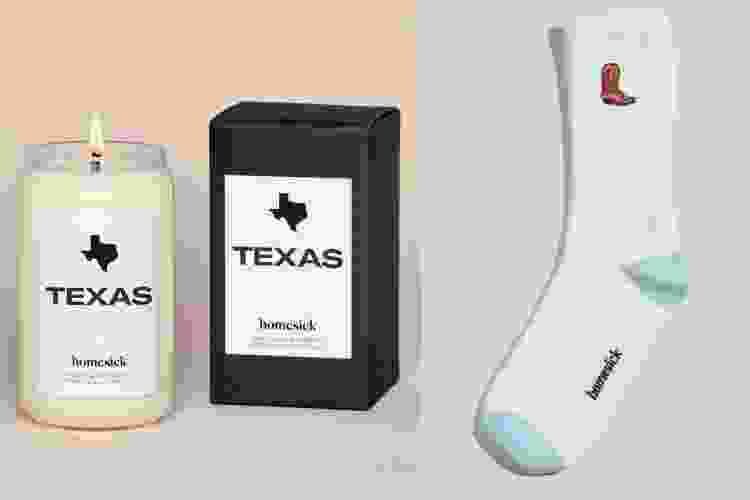 10. Texas Longhorns
Make no mistake, a real set of Texas longhorns is the ultimate Texas gift for him. This is definitely a special occasion purchase and they make great graduation gifts.
Shop Skull Bliss for true works of art. A pair of horns or Texas longhorn skulls are quintessential Texas home décor gifts.
11. Longhorn Wall Art
If you're not ready to splurge on real Longhorns, then the best gift for a Texan might be Longhorn wall art. Shop Great Big Canvas for a variety of fun and modestly-priced Texas gift ideas. 
12. Texas Christmas Ornament
Christmas ornaments always make good gifts for couples and they're a perfect idea for Texas housewarming gifts. Zazzle has tons of ornaments to choose from, like this unique Texas ceramic ornament that comes in a variety of different shapes.
13. Texas-Themed Puzzle
Help someone get to know their state better with a Texas State puzzle. Puzzles are a great way to spend time on a rainy day and make great date ideas in Dallas or wherever you are.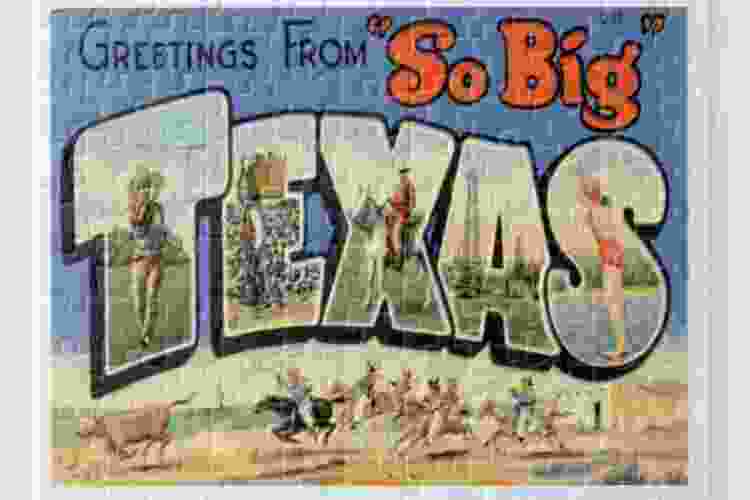 Texas Gift Baskets
14. Salsa Subscription
Salsa comes in a million fun varieties that we probably wouldn't buy for ourselves. That's what makes a salsa basket the perfect gift for the Texas foodie.
The Harry & David pantry subscription box is a great choice because they'll mix in relishes and chutneys to keep the pantry full of fun surprises.
15. Hot Sauce Basket
Looking for local Houston gifts for the Texan in your life? Check out Houston Sauce Co. for Texas gift ideas including hot sauce twin packs and trios.
They even have vegan options! A trip to their shoppette for a tasting is one of the most unique date ideas in Houston.
16. Texas Wine Country Gift Basket
California isn't the only state producing great wine. This Texas Wine Country Gift Basket includes Texas wines and snacks, and it comes in a rustic basket with Texas flair. 
17. BBQ Sauce Basket
When it comes to Texas-themed gifts, BBQ sauce is always a top choice. You can put together a mix-and-match basket of Texas BBQ sauces with this Harry & David Pick 3 BBQ Sauces package.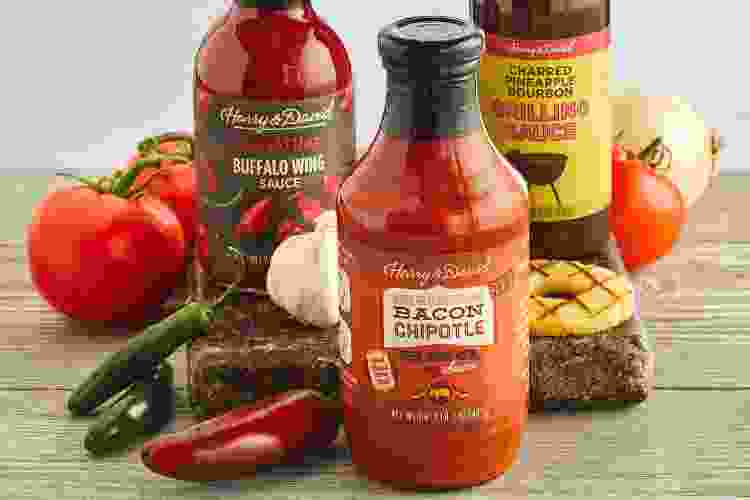 18. Texas Whiskey Gift Set
Kentucky is known for bourbon, but did you know Texas makes great whiskey? This Texas Whiskey Gift Set is a great Texas gift and is ideal for any liquor enthusiast.
Texas Gifts for Him
19. A Stetson Hat
By any other name, it's just a cowboy hat. But a Stetson is a Stetson. Period. When it comes to Texas gifts for him, this is the pinnacle. He'll be a real-deal cowboy with this classic, timeless gift idea.
20. Big Texas Belt Buckle
If he's already got the boots and the hat, complete his look with a big Texas belt buckle. Remember when it comes to Texas gifts, go big or go home!
21. Luxury Cowboy Boots
He probably already owns a pair of cowboy boots, maybe two. But what he may not have is a pair of luxury Lucchese boots.
Italian bootmaker Salvator Lucchese immigrated to the United States from Italy and his San Antonio boot company has been making the best luxury cowboy boots available since 1883. It's the ultimate gift for the man in your life.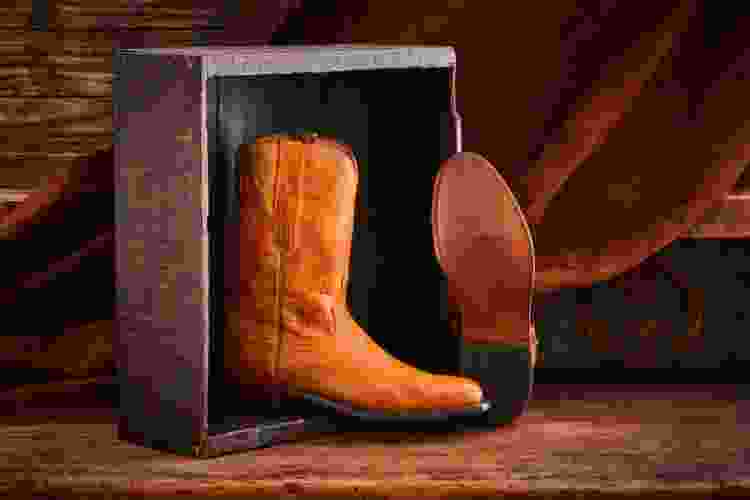 22. Texas Sports Gear
With major league sports teams in three cities and minor league teams in several more, there is a never-ending supply of Texas sports gear available for the athlete in your life.
Whether he loves the Cowboys or the Spurs, Astros or Mavs, sports paraphernalia is an easy-to-find Texas gift.
23. Texas Beer Cap Wall Décor
A state as big as Texas has an appropriate number of craft breweries to match. Gift your guy this Texas Beer Cap Wall Décor so he can have fun pinning up his pints.
24. Texas Ice Cube Mold
Help him beat the Texas heat with this Texas Ice Cube Mold. Whether he uses it for Texas tea or Whiskey, this Texas gift will help him chill out.
Texas Gifts for Her
25. Texas Charm Necklace
Kendra Scott is one of the most popular jewelry designers out there, so you can't go wrong with her Texas Charm Necklace if you need a Texas gift for a Southern sweetheart.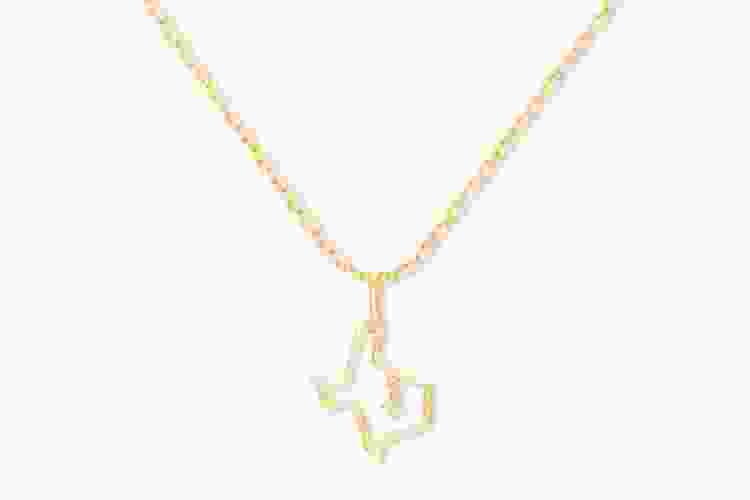 26. Pink Cowgirl Boots
She's got red, brown and maybe even blue, but she will really make a statement in a pair of pink cowgirl boots. This gift for the Texan in your life will have her two-stepping straight to you!
27. Mural Selfies
Any girl loves an excuse to post a local selfie. If you're looking for date ideas in Austin, try a self-guided mural tour where she can strut her stuff next to some of the best art in the city. This Texas experience is a great way to see the city together and have fun at the same time.
28. Doggie Date
If her dog loves you, she'll love you. Take her and her pup on a doggie date to Mutts Canine Cantina in Dallas. This venue has two off-leash dog parks plus food and drink for the humans. Day passes are the perfect gifts for dog lovers who live in Texas.
29. Bluebonnet Seeds
Help her grow her own field of dreams with a package of Texas Bluebonnet Seeds. The bluebonnet is the official Texas state flower and it grows easily in raised flower beds or baskets.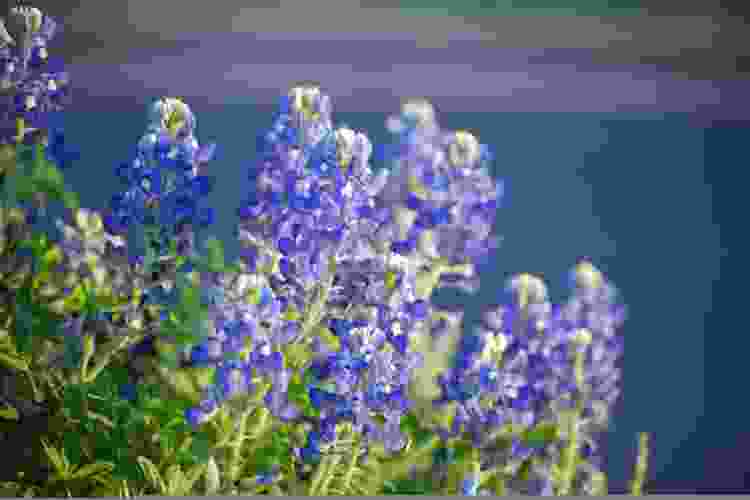 Texans are known for having hearts as big as their belt buckles, so it's only natural that they are also known for being great gift-givers.
According to the American Psychological Association, "Gift-giving activates regions of the brain associated with pleasure, social connection, and trust, creating a "warm glow" effect." Since both the givers and receiver benefit from Texas gifts, it's a true Texas two-step.
For even more fun gift ideas, check out other experiences happening on Classpop!