43 Most Fun, Memorable Date Ideas in Austin for 2023
Published on Oct 13th 2022
| 0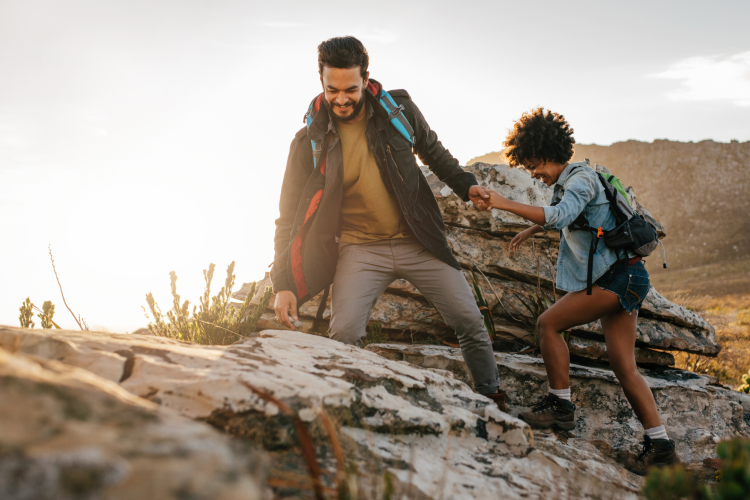 Are you looking for fun and memorable date ideas in Austin? Whether it's a first date, a 50th date or a special anniversary, a night (or day) out with your significant other is an excellent excuse to bump up the fun factor. Dinner and a movie make a great go-to date idea, but why not take it up a notch with unique and interactive date night ideas?
Surprise your date with a culinary experience, a shared art lesson, a historic tour around town or a wide variety of other outings and activities. According to Texas Parks and Wildlife, you can even watch over one million bats take flight at dusk in an awe-inspiring Austin event! There is no shortage of memorable dates in Austin like these.
Don't know where to start? Have no fear. Keep reading to pick up a few fun, unique or romantic — but, most of all, memorable — date ideas in Austin.
Jump to Section
Foodie Date Ideas in Austin
1. Cooking Classes in Austin
Cooking classes in Austin make excellent date ideas in Austin for foodies and culinary enthusiasts. Share your love of baking, grilling and sushi-making or discover new flavors with Asian-fusion, Indian and vegetarian recipes.
The best part is that you'll be creating memories and learning recipes, skills and techniques you'll be able to recreate in your own kitchen.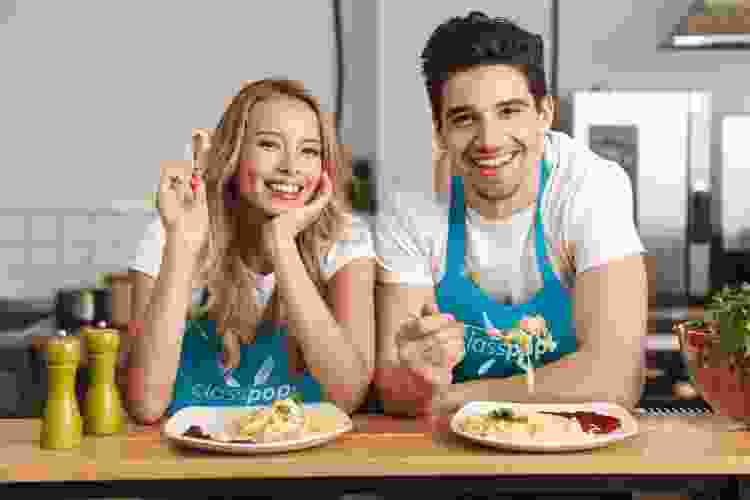 2. Online Cooking Classes
If you're unable to make in-person date ideas in Austin work, if you're in different cities or if you just like the comfort of your own kitchen, online cooking classes are the way to go.
Gourmet chefs lead these fun and interactive classes with humor, tips and advice. All you need is a mobile device, an internet connection and a few cooking utensils. Oh, and each other, of course.
3. Online Mixology Classes
Who needs happy hour when you can mix, muddle and stir your own drinks? Grab a mobile device and fire up the internet for fun and interactive online mixology classes.
You'll join experienced bartenders and mixologists who know exactly how much tequila, rum, gin or vodka needed to create tropical drinks, classic cocktails and more.
4. Virtual Wine Tastings
Wine connoisseur couples can connect via virtual wine tastings for date ideas in Austin. Expert sommeliers share advice on grape varieties, food pairings and international wine selections.
5. Winery Tour
Explore the landscape while tasting the fruits of Texas Hill Country on winery tours for date ideas in Austin. Check out the Austin Winery, Wanderlust Wine Co., Driftwood Estate Winery, Grape Creek Vineyards or Spicewood Vineyards, among many others.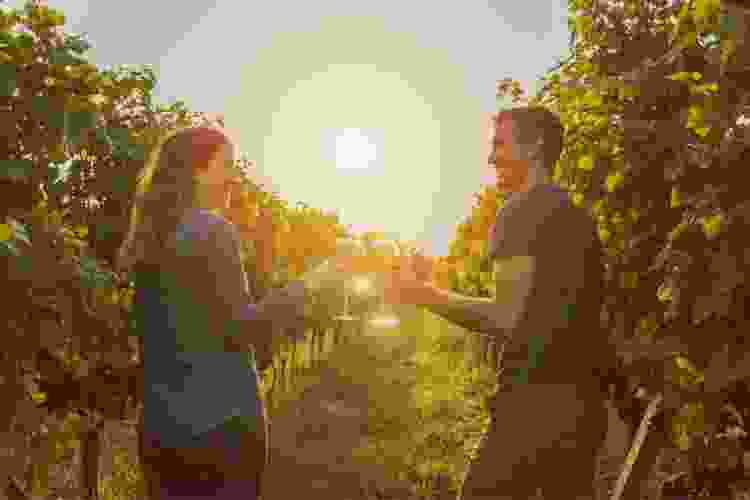 6. Food Tours
Book a food tour of downtown Austin's culinary scene for you and your significant other. Local guides know all the best places to sip and sample.
You'll visit restaurants, bars, cafés and food markets where you'll learn all about fresh organic produce, creative cocktails, craft beer and specialty recipes from chefs, mixologists and bartenders.
7. Private Dining Experience
Treat your sweetie to a culinary feast prepared by a gourmet chef. Everything from prep and appetizers to entrées, sides, desserts and even cleanup is done for you. All you have to do is enjoy the time together.
Choose from regional favorites or select a French, Italian, Indian or Mediterranean menu for new flavors, textures and aromas in this romantic date ideas in Austin experience.
8. Indulge in the Culinary Scene
From ribs, steak and BBQ to Cajun, Brazilian, Irish and other international cuisines, you'll find a wide array of culinary date ideas in Austin in downtown, North Lamar, South Congress, East Austin and all around the city.
Creative Date Ideas in Austin
9. Paint Night
Share a love of art, painting and wine with paint and sip or online painting classes. Artsy date ideas in Austin are a terrific way for couples to learn new skills or boost current interests. Laugh, talk and learn how to use watercolors, oil and acrylic paints.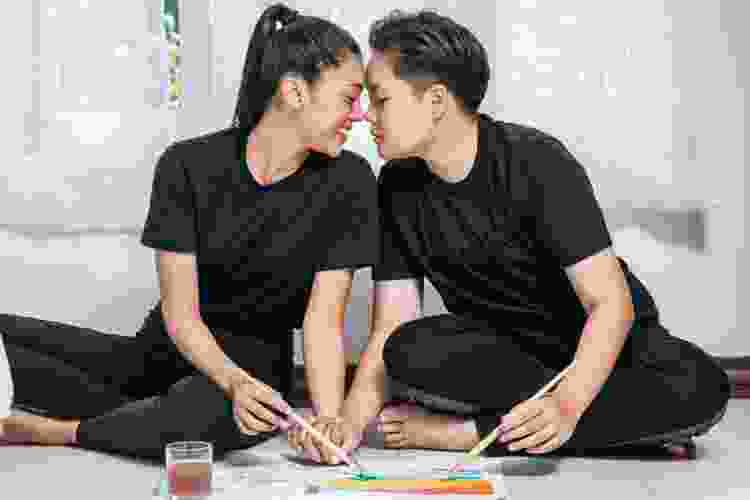 10. Pottery Classes
Join talented potters and learn how to throw, shape and glaze clay into vases, mugs and more. You'll be able to encourage and motivate each other as you create fun items with this date idea in Austin.
11. Dance Classes and Online Dance Classes
For date ideas in Austin that combine fitness and fun, dance classes are the way to go. Choose from ballet, ballroom, salsa, swing and many others. This is an excellent way to prepare for a special event or just spend time together.
Online dance classes take the stress and worry out of the weather conditions and traffic problems of traditional date ideas in Austin.
12. Drawing Classes and Online Drawing Classes
If you're looking for creative date ideas in Austin, consider online drawing classes. Experienced artists share tips for creating works of art using charcoal, pen and ink and other mediums. Learn how to draw landscapes, portraits, pets or even each other.
Unique Date Ideas in Austin
13. Photography Classes and Online Photography Classes
Pick up your camera and get together for online photography classes. You'll learn how to use framing, shadows and lighting to create great images. Spend the day or evening together exploring and snapping photos of local landmarks, landscapes and sites around town.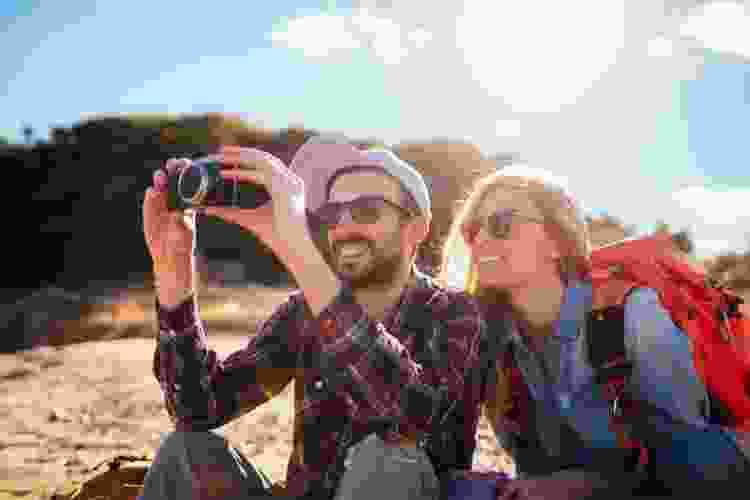 14. Acting Classes and Online Acting Classes
Whether the two of you are into drama, comedy or improv, date ideas in Austin include online acting classes. Find out a mutual interest and book classes that you can participate in from your very own living room.
15. Sewing Classes
While sewing classes don't necessarily hit the romantic charts, they're a terrific way to spend time together while learning a new skill. Learn how to hem, stitch and embellish crafts, home décor and apparel. You'll soon be having binge nights of Project Runway and Making the Cut.
16. Woodworking Classes
Woodworking classes make excellent date ideas in Austin for couples who like to (or want to learn how to) cut, sand and nail pieces of pine, oak, or cedar. Make a birdhouse for your backyard, bookends for your living room or candlesticks for the kitchen table.
17. Glass Blowing Classes
For super unique and interactive date ideas in Austin, you can't get much better than glass blowing classes. You'll turn molten blobs of lava-like glass into vases, sculptures and decorative items you'll both cherish, all while plotting how to get on the next season of Netflix's glass blowing competition series Blown Away.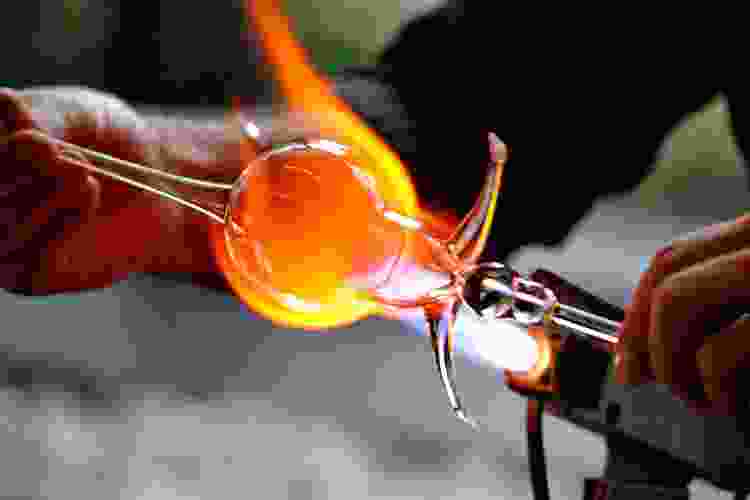 18. Cuddle Up at a Drive-In Movie
Go old-school and check out the local drive-in. This is one of those first date ideas in Austin that you'll remember when it's your 50th date. Austin drive-ins include Doc's Drive-In Theatre and the Blue Starlite Drive-In.
19. Arcades
Add some friendly competition to your date ideas in Austin with vintage pinball machines, table games and more accompanied by pizza, snacks and beverages.
Arcades and casual date spots Austin include the Original Pinballz Arcade or the Cidercade, which features craft cider in addition to the arcade games.
20. Live Music Tour
Did you know Austin is considered the "live music capital of the world"? So, why not plan an evening of music-hopping among the various clubs, coffee houses, concert halls and bars? Set a genre theme — such as jazz, country or rock — or make it a surprise by popping into whatever happens to be playing.
Live music date ideas in Austin include jazz at the Elephant Room, country and bluegrass at The White Horse or the Continental Club and C-Boy's Heart & Soul for funk, bluegrass, rock, swing, rockabilly and blues. Check out Stubb's Bar B Q outdoor amphitheater for barbecue and music, the '20s-inspired Roosevelt Room or Antone's, which has seen the likes of B.B. King, Eric Clapton and Stevie Ray Vaughan.
21. Lake Travis
If you're an Austin local, date ideas near me include a day trip to Lake Travis, which is about 20 miles from Austin. Relax on the beach, pack a picnic or visit one of 17 parks where you can go fishing, hiking, biking, kayaking or canoeing. For cheap date ideas Austin, you can't go wrong with getting out in nature.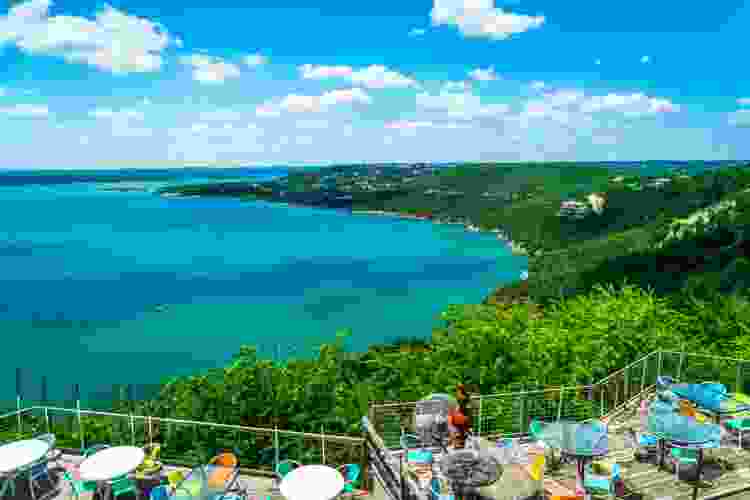 22. Art, Sculpture and Gardens
A quiet stroll around a museum or botanical garden is an excellent way to get to know each other. Consider visiting some of Austin's best cultural spots such as the Blanton Museum of Art, the Umlauf Sculpture Garden & Museum, the Austin Museum of Art-Downtown, the Lady Bird Johnson Wildflower Center or the Zilker Botanical Gardens.
23. Cute and Cuddly Creatures
Zoos and aquariums make terrific spots for date ideas Austin. Make a date to head to the Austin Zoo, the Austin Aquarium, Animal World and Snake Farm Zoo, Pioneer Farms or Natural Bridge Wildlife Ranch.
24. Historic Ghost Tour
Share a mutual or new-found love of history and hauntings by booking historic ghost tours. Experienced local guides know all the sites where haunted, paranormal and other unexplained happenings have taken place.
Walking Tours Austin and Original Austin Ghost Tours lead lovebirds to sites like the Driskill Hotel, abandoned buildings and other reportedly haunted locations. It's a good excuse to hold hands and snuggle up close.
25. Volunteer
Connect while doing something to contribute to the community. Volunteer at a local food bank, homeless shelter, dog rescue or humane society, a park clean-up, disaster relief or childhood education initiatives for date ideas in Austin.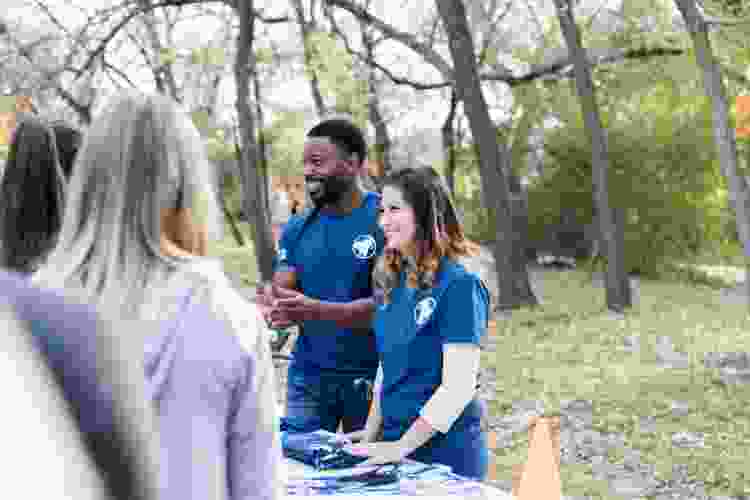 26. River Cruise
Lone Star Riverboat Cruises takes passengers on a scenic tour along Lady Bird Lake. Enjoy each other's company as you sail past natural settings and urban skylines.
This electric-powered, paddle-wheeler boat is a popular date idea in Austin for sightseeing, sunset viewing and bat-watching tours (more on bats coming up).
27. Ropes Course and Zipline Adventure
Impress each other with a sense of adventure, or overcome a fear of heights together, with ropes course date ideas in Austin. Choose from Lake Travis Zipline Adventures or the Challenge Course at Miraval Austin Resort & Spa for climbing walls, obstacle courses, freefall challenges and traditional ropes courses.
Indoor Date Ideas in Austin
28. Virtual Game Nights
Virtual game nights make excellent date ideas in Austin for couples who might be in different cities. You'll be able to connect and still get in that together time miles apart. Play BINGO, trivia games and other challenging choices while laughing and having fun.
29. Online Trivia Games
Impress each other, or bring some friendly competition to the relationship, with your vast knowledge of all sorts of information as you join in online trivia games. Themes include '80s, pop culture, music, history and more.
30. Virtual Escape Rooms
Can't make it out? Check out virtual escape rooms for fun and unique date ideas in Austin. You can choose from themes such as murder mysteries, Harry Potter, cyber spies and much more. Learn all about each other's strengths, talents and interests as you search for clues and solve the riddles.
31. Virtual Scavenger Hunts
Have fun either together or apart with virtual scavenger hunts. You'll search for items in your house or landmarks and sites in international cities around the world while learning more about each other by embarking on virtual adventures.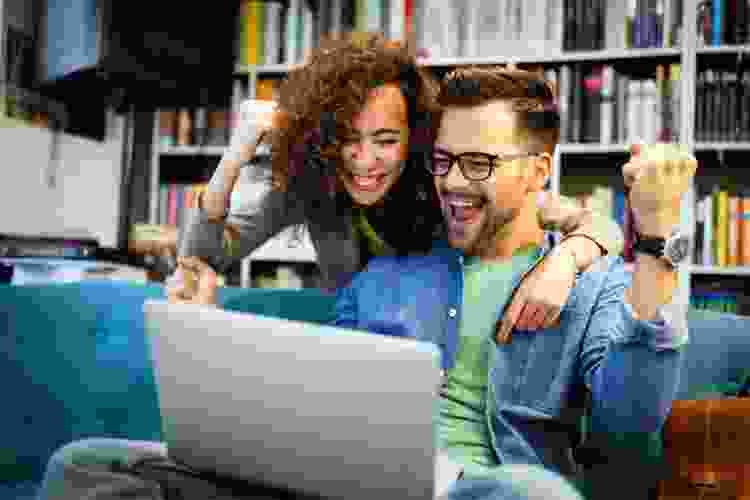 32. Virtual Flower Arranging Classes
Learn how to create bouquets, wreaths, centerpieces, terrariums and dried flower arrangements with virtual flower arranging classes. You both might just find out you have a floral talent you never knew about. You'll soon be planning gardens and creative projects together.
33. Spa Day
One of the best date ideas in Austin we can think of is a day of relaxation and rejuvenation with a couple's massage, facials and other luxurious treatments. This is an excellent date idea Austin for a special anniversary, a birthday outing or a celebration.
34. See a Show
The 100-year-old Paramount Theatre in downtown Austin features films, events, comedy and live music from local and national acts such as Spiro Gyra, Cameron Esposito, Janeane Garofalo, Rufus Wainwright, Steve Vai, Amy Grant, Emmylou Harris and John Hiatt and the Goners.
Weird Date Ideas in Austin
35. Watch Bats Take Flight at Congress Avenue Bridge
For unique and completely weird date ideas in Austin, head out to Congress Avenue Bridge and watch in wonder (or horror…) as more than one million bats take flight at dusk.
Austin has the largest urban bat colony in the world, and these Mexican free-tailed bats fill the dusky sky as they come out to play. Watch from the bridge, nearby riverbanks or even a boat tour for a really unique angle. The bridge crosses over Lady Bird Lake, a river-like reservoir along the Colorado River.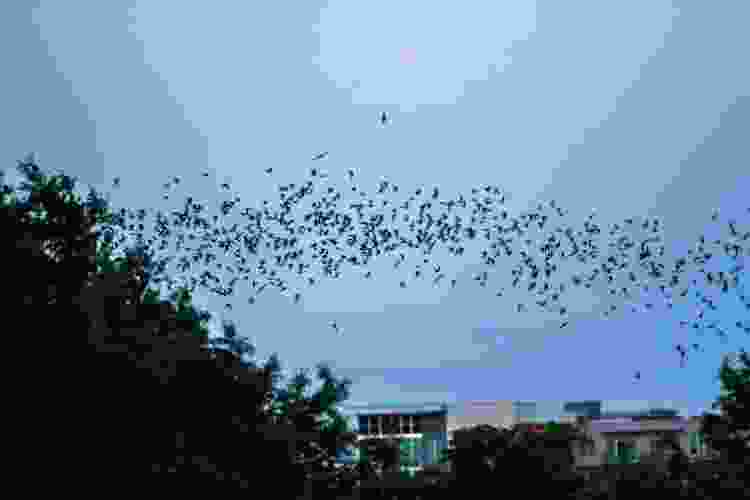 36. Museum of the Weird
A slogan developed by Austin Independent Business Alliance to promote small businesses implores "Keep Austin Weird." You can do just that by visiting unusual attractions and displays such as shrunken heads, mermaids and other oddities. Located in the 6th Street entertainment district, this weirdly wonderful museum is guaranteed to spark conversation.
37. Cathedral of Junk
Find out who's the hoarder in your duo as you gaze and gawk at an entire cathedral filled with a gigantic collection of junk. Yes, you heard that right. Junk.
Free & Cheap Date Ideas in Austin
38. The Riverwalk at Lady Bird Lake
For athletic couples, outdoor recreation makes wonderful date ideas in Austin. Hike, bike or stroll along this section of the Colorado River, which features views of the city skyline along a 7,200-foot-long boardwalk decorated with LED lighting and art installations. The Ann and Roy Butler Hike-and-Bike Trail runs for about 10 miles. Another popular trail to try is the Southern Walnut Creek Trail.
39. Barton Creek Greenbelt
Barton Creek Greenbelt is an Austin park where couples can go swimming, mountain biking, hiking or rock-climbing limestone cliffs. This Austin park is pet-friendly so feel free to bring your four-legged dates along as well.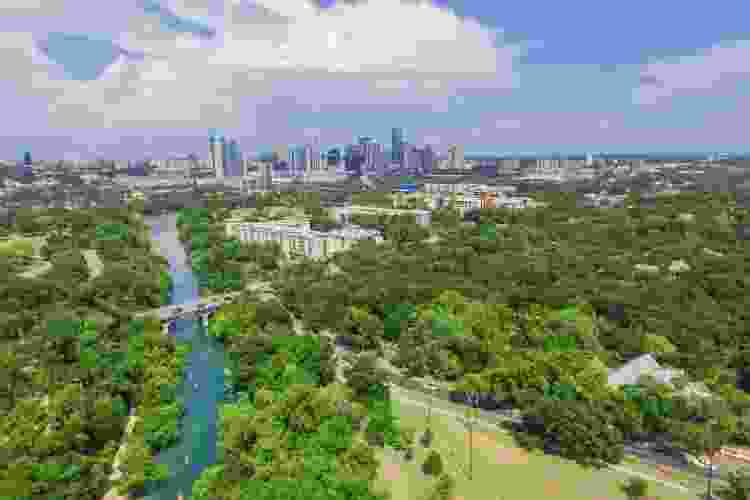 40. Waterloo Records & Video
Looking for free date ideas Austin? Waterloo Records & Video is a local music store that hosts free concerts. Discover each other's musical tastes while perusing the large selection of albums and music selections.
41. Salute the Sun at Cherrywood Coffeehouse
Cherrywood Coffeehouse offers the best free date ideas Austin. Community yoga sessions are held at 8 a.m. every day. Classes last about an hour, and then you can converse over a cup of coffee afterward. Live music shows are also frequently held here.
42. Elisabet Ney Museum
Check out a museum for one of the best indoor date ideas Austin. The castle-like structure features the work of German American sculptor Elisabet Ney. It was once her studio and is now home to busts, life-size figurines and portraits.
43. Mural Tour
For unique and casual date spots Austin, mural tours fit the bill just fine. Map out a walking or driving tour to the colorful and unique murals around Austin.
Snap pics and post status updates at the Willie Nelson and Janis Joplin mural at 407 E. 7th Street, the technicolor Tau Ceti at Brazos and Second Street or the Greetings from Austin at 1720 S. First Street. Make your couple-hood Insta, TikTok or Facebook official with a selfie at the You're My Butter Half mural at 2000 E. Martin Luther King Jr Blvd.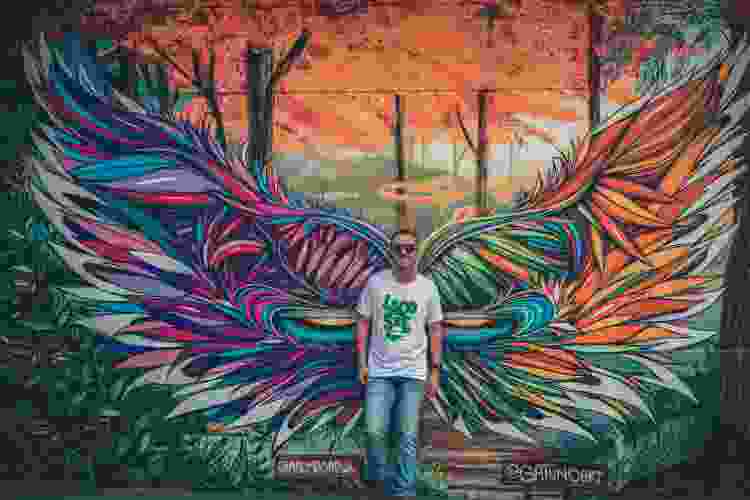 FAQ
Where should I go on a date in Austin?
From culture and cuisine to parks, lakes and landmarks, Austin is full of fun and unique attractions and outdoor activities. Any of them make excellent date ideas Austin.
What to do on a first date in Austin?
First dates are all about getting to know each and discovering mutual interests. Choose activities such as an art class, a museum outing or even a show or movie that you can discuss later.
Where should I take my girlfriend on a date?
Whether you're searching for romantic venues, casual outings or fun first date ideas in Austin, you'll find drive-in theaters, art classes, food tours and wine tastings all around the capital city. Connect with each other with virtual activities like cooking classes, trivia and game nights during those times when you can't be together.
Is Austin a good place to date?
Austin's landscape of urban parks and lakes, eclectic culture, diverse live music venues and culinary treasures makes it a prime spot for couples looking for romantic, casual or adventurous activities.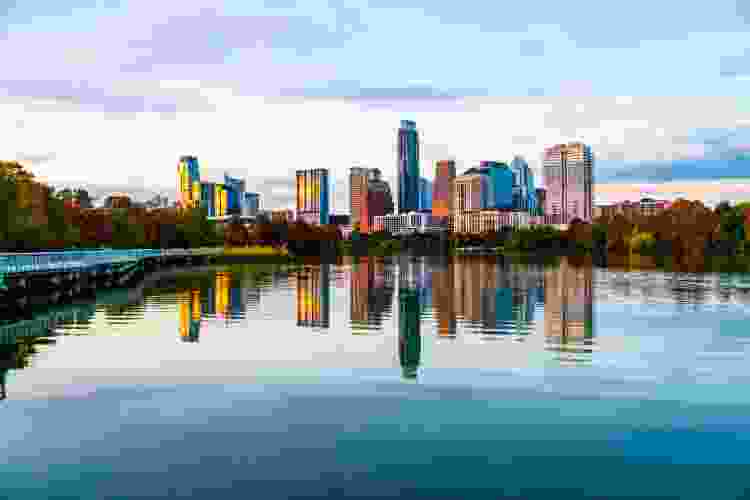 We hope you've found some great date ideas in Austin for your next romantic, casual or adventurous outing. This list was designed to supply you with activities to enjoy together while talking, laughing and discovering mutual interests (or even mutual dislikes). Share a favorite activity or learn to love a new one together.
Our best advice for choosing date ideas Austin is to take notes from the local attractions, get a sense of what your partner is into and go from there. Most importantly, have fun with it! First, second or 50th dates are meant to be enjoyable.
For even more fun date ideas, check out other experiences happening on Classpop!