41 One-of-a-Kind Date Ideas in Nashville for 2023
Published on Sep 16th 2022
| 0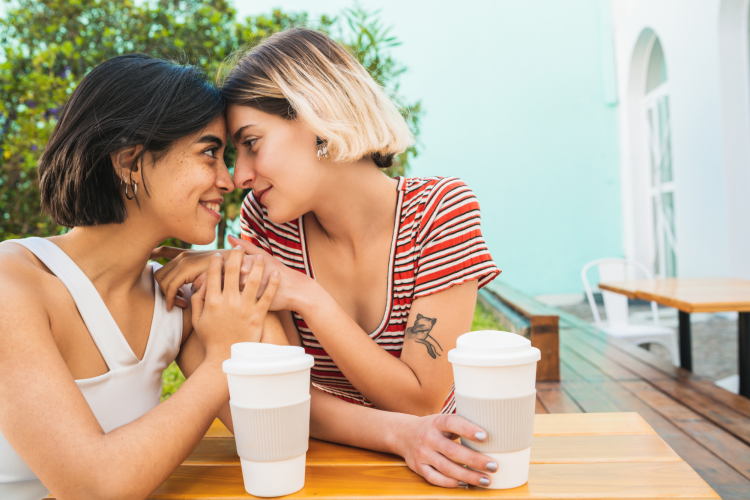 Although best known for its iconic country music, date ideas in Nashville include a wide range of unique and memorable activities to inspire romance for every couple. The best dates speak to the couple's interests, are fun and engaging, and provide plenty of time and the right atmosphere for meaningful connection.
A popular destination for bachelor or bachelorette parties and vibrant nightlife, some might wonder, is Nashville fun for a couple? Where can I go on a lowkey date?
From creative classes and walking tours to budget-friendly activities and exploring the outdoors, options for date ideas in Nashville accommodate all types of romantic outings.
Whether you are wondering where to take a girl on a date for the first time, an established couple visiting from out of town or a local pair looking to experience their city from a new perspective, these 41 one-of-a-kind date ideas in Nashville for 2022 are sure to inspire romance.
Jump to Section
Creative Date Ideas in Nashville
1. Dance Classes
Feel the rhythm of Music City with a night of dancing together. Break away from the classic line dancing and honky tonks as you let loose with a variety of fun and flirty styles during dance classes in Nashville.
Try out seductive steps at home with the types of dance that best suit you and your partner from swing and rumba to flamenco with online dance classes for fun and lively date ideas in Nashville.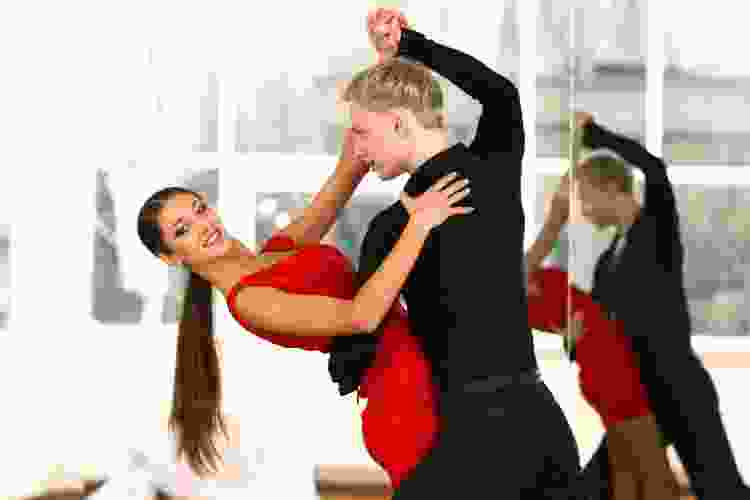 2. Pottery Classes
With its hands-on technique and the smooth sensation of shaping wet clay, it's easy to understand how making pottery inspired one of the most iconic love scenes in cinema history, according to Yahoo! Entertainment writer, Gwynne Watkins.
See what all the fuss is about by trying out creative date ideas in Nashville like pottery classes. Learn the basics of throwing clay while enjoying a relaxing afternoon together shaping original handmade pieces on the pottery wheel.
3. Paint and Sip
If you are looking for first date ideas in Nashville or a tranquil activity for a low-key date with your partner, paint and sip is a great choice for a relaxing outing where you can let your creativity and conversation flow. You'll even go home with a one-of-a-kind keepsake of your time spent together.
4. Painting Classes
Channel those warm feelings of romance for one another with painting classes in Nashville. As highlighted in Psychology Today, international researchers explored the links between creativity and romantic passion finding that creative expression may be connected to relationship satisfaction and longevity.
Tap into your creativity together by joining a local class or setting up a studio at home to discover different styles of art with online painting classes.
5. Photography Classes
Photography classes are creative date ideas in Nashville that invite you to discover the city and your partner from unique perspectives.
Learn about how your date sees the world while exploring the art of photography in an in-person course or browse online photography classes to find the perfect lesson from photography fundamentals to artistic techniques.
6. Drawing Classes
Whether you are an experienced artist or just starting out with these classic techniques, drawing classes and online drawing classes are creative date ideas in Nashville that are casual, relaxing and offer plenty of opportunities to learn something new about your partner.
Find out what you can create together as you explore different drawing styles from traditional portraits to colorful cartoons.
Foodie Date Ideas in Nashville
7. Cooking Classes
Experience the signature flavors of this iconic city with hands-on cooking classes in Nashville. Impress your date with your skills in the kitchen from rolling colorful sushi to showcasing Southern favorites under the guidance of talented, local chefs.
Does your partner love a particular cuisine? Browse online cooking classes to find the perfect match for cozy, casual date ideas in Nashville.
8. Food Tour
Get to know the city and each other through its vibrant and diverse food scene with one of the best date ideas in Nashville for foodies. Lace up your walking shoes for an exciting food tour as you seek out unique bites and experience legendary dishes like Nashville hot chicken.
One of the most fun things to do on a date in Nashville, TN, you'll take in the flavor of the city as you explore the food, culture and history of this lively town.
9. Brewery Hop
Sample some of Nashville's best brews and unique neighborhoods from downtown and The Gulch to East Nashville with a brewery hop.
Take advantage of the vintage hop-on/hop-off trolley or create your own itinerary to suit your interests and tastes. Each craft brewery has its own unique personality, atmosphere and flavors to discover with these casual date ideas in Nashville.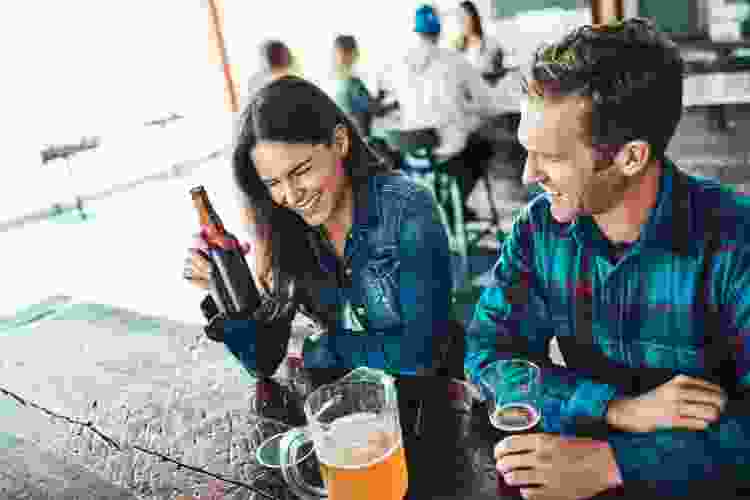 10. Goo Goo Chocolate Co.
If your date has a sweet tooth, stop by the Goo Goo Chocolate Co. shop where you can design your own candy bars and pair Goo Goo brand chocolate with wine or spirits. These Tennessee date ideas center around one of the state's most nostalgic hometown treats, the Goo Goo Cluster.
Invented in Nashville in 1912, this mound of caramel, marshmallow nougat, roasted peanuts and milk chocolate challenged the conventional confections of the day and now serves as the inspiration for a decadent dessert bar in downtown Nashville serving boozy milkshakes, luxurious bonbons and a variety of indulgent treats.
11. Distillery Tour and Tasting
One of the most fun things to do on a date in Nashville, TN, for those wanting to imbibe in the local spirits is visiting a distillery for a tour and tasting.
Blend your own bottle of whisky at Pennington Distilling Co. or mozy down to YeeHaw Brewing Company where you can sample Ole Smoky Moonshine while enjoying live music, local eats and an outdoor beer garden complete with lawn games and lounge chairs.
12. Arrington Vineyards
Cozy up with a glass of wine while basking in the breathtaking views of the Tennessee countryside at Arrington Vineyards. Learn about wine-making on a tour of the vineyard and take advantage of the picturesque backdrop and romantic setting with signature Tennessee date ideas like these.
Unique Date Ideas in Nashville
13. Virtual Wine Tastings
Invite your date to experience the finer points of wine as you sample and sip with virtual wine tastings. With interactive sessions led by chefs and sommeliers, you can discover food and wine pairings or the history of wines from around the world with these relaxing and informative date ideas in Nashville.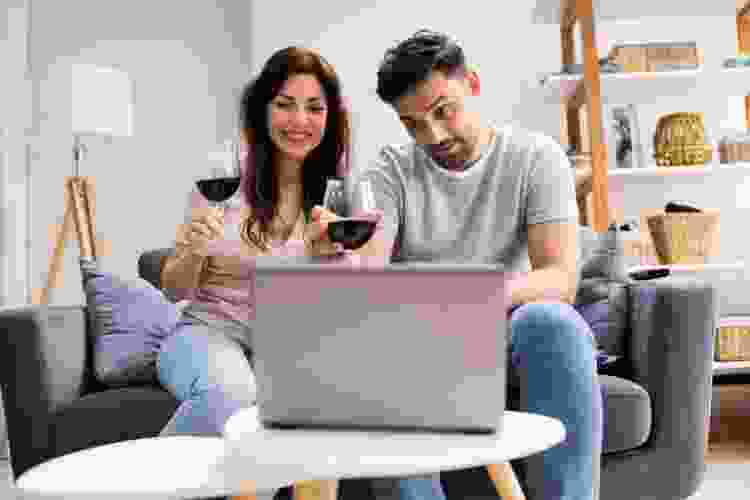 14. Online Mixology Classes
Master the art of making cocktails with interactive online mixology classes led by top-rated mixologists. Learn how to mix, shake and stir combinations of syrups, fruits and spirits to craft traditional and inventive libations.
With unique Nashville date ideas like these, you can trade the usual night out for a cozy evening at home sipping your very own signature creations.
15. Acting Classes
Despite its Music City moniker, Nashville has been called home by renowned performers from both stage and screen. Make your date the star of the show with unique date ideas in Nashville like acting classes.
Acting classes and online acting classes can help foster trust and connection, making them unexpected yet meaningful experiences for couples. Show off your humor, wit and spontaneity with a challenging improv class or tap into a range of emotions with traditional acting exercises.
16. Ryman Auditorium
Fans of legendary country music couples like Johnny Cash and June Carter can embrace the history of Music City while taking in a show at the Ryman Auditorium.
The former home of the Grand Ole Opry, this classic venue offers behind-the-scenes tours and hosts artists and bands from across musical genres and is one of the most quintessential date ideas in Nashville.
17. House of Cards
Beneath the Johnny Cash Museum lies a one-of-a-kind experience that combines the ambiance of a 1930s speakeasy and the intrigue of European antiquities with the wonder of a magic show and the fun of dining entertainment.
One of the newest and most unique Nashville date ideas, House of Cards celebrates the artistry of magic, inviting guests to explore collections of vintage art and historic artifacts unlike anything else in the American South.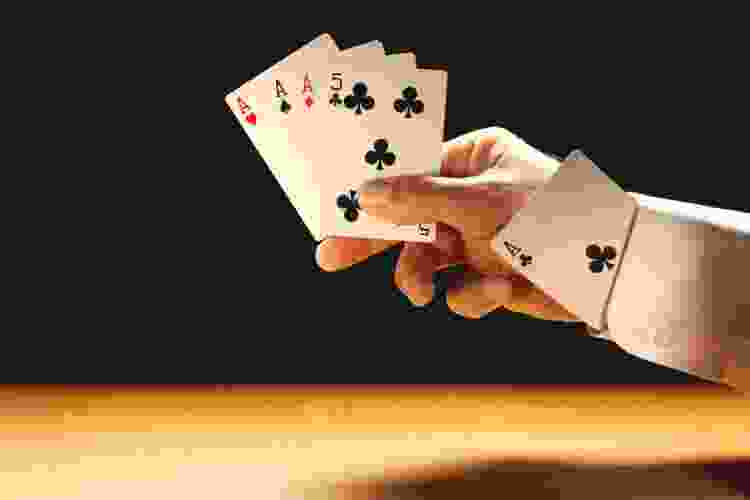 DIY Date Ideas in Nashville
18. Virtual Flower Arranging Classes
Nothing says romance like a beautiful arrangement of flowers, especially one that you have meticulously curated yourself. Skip the last minute bouquet and create your own blooming centerpieces, floral crowns, wreaths and more with virtual flower arranging classes.
19. Glass Blowing Classes
Glass blowing classes combine a primal attraction to fire with a dose of artistry to create stunning handmade keepsakes. These date ideas in Nashville will fire up your evening as you use metal and heat to craft beautiful glass art.
20. Sewing Classes
Although it may have a reputation for being a little old fashioned, sewing classes are having a renaissance with everyone from survivalists to cosplayers practicing this useful skill.
DIY date ideas in Nashville like these are a unique way to take on a new challenge together while uncovering your partner's hidden interests and talents.
21. Woodworking Classes
Transform raw materials into customized pieces of art with DIY date ideas in Nashville like woodworking classes. Learn a new skill with this unique, hands-on activity that could grow into a fun and practical hobby that you can practice together.
22. Candle Pouring Workshop
The classic paint and sip concept gets a creative new twist at PaddyWax Candle Bar with candle pouring workshops and an option to BYOB. Engage the senses with color, texture and fragrance as you pour your own signature candles.
Whether you visit the Gulch or Berry Hill location, you will have about three hours to fill while the candles cure, leaving plenty of time to get to know each other over coffee, exploring the neighborhood or as part of a full day of out of the box date ideas in Nashville.
23. Guitar Building Workshop
If your date ideas in Nashville center around the city's iconic music scene, consider joining a one-of-a-kind guitar building workshop. You don't need any previous woodworking experience, just a love for the classic instrument and music to have a memorable day crafting your own hand-built guitar.
24. Hatch Show Print
Hatch Show Print is home to the oldest working letterpress in the state of Tennessee, and offers fascinating activities for date ideas in Nashville. The print and design shop has been operating since 1879 printing show posters, t-shirts and more.
This unique shop hosts hands-on experiences including workshops and tours where you can learn more about this time-honored art form. Browse the collection of vintage movie and music posters and watch the team work as they design and print custom pieces of art.
Indoor Date Ideas in Nashville
25. Online Game Nights
Grab some friends and make it a double date night with casual date ideas in Nashville like an exciting evening of online trivia games or virtual game nights.
Entertaining hosts challenge you to a little friendly competition in rounds of trivia, bingo, virtual game shows and more. These lively activities are sure to fill your date night with fun and laughter.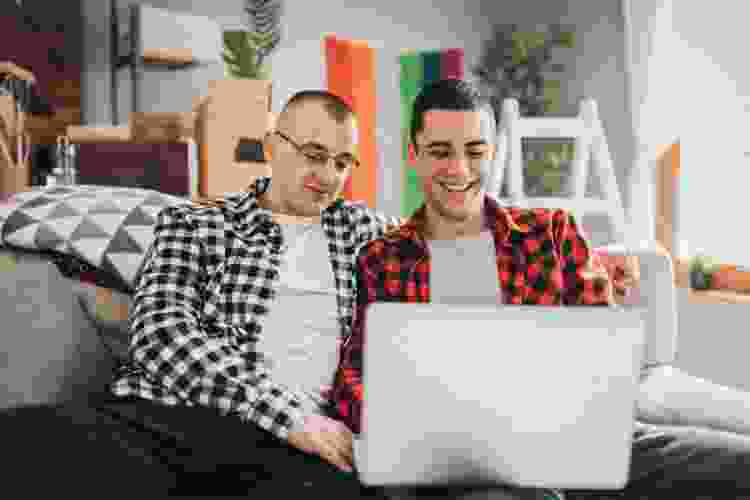 26. Virtual Scavenger Hunts
Interactive virtual scavenger hunts are fun date ideas in Nashville that let you get to know the city and each other in a unique and engaging way. You will discover renowned landmarks and local attractions as you travel across the city in search of secret items, deciphering clues as you race against the clock to complete your checklists.
27. Virtual Escape Rooms
You and your partner will have to put your heads together to crack the codes, solve the riddles and beat the clock when you take on the exciting challenge of virtual escape rooms.
These thrilling date ideas in Nashville are a great way to strengthen your trust and communication while working together to solve the mystery.
28. Belcourt Theater
Put a unique spin on the classic movie date at the Belcourt Theater. Screening movies since 1925, this historic venue is deeply tied to its community and is home to Nashville's nonprofit film center, hosting an enriching array of entertainment from classic movies and new releases to independent films and inspiring documentaries.
29. Climb Nashville
For active date ideas in Nashville that you can enjoy rain or shine, try a day pass for you and your partner at Climb Nashville. Strengthen trust, communication and bonding while you support and encourage each other as you take your love to new heights.
Don't let wet or stormy weather stop you from having an adventurous afternoon learning the basics or taking on more challenging climbs with these indoor date ideas in Nashville.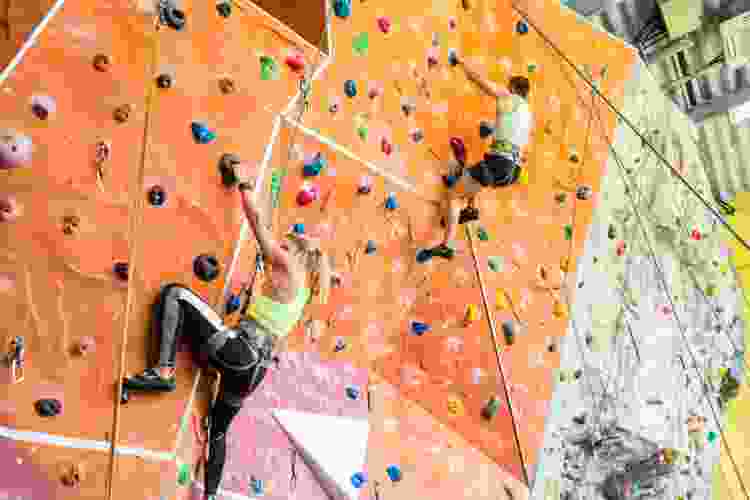 30. Old Glory Bar
Seamlessly blending its storied past with modern innovation, the Old Glory Bar reflects the spirit of the city with its turn of the century grandeur and eclectic menu of food and spirits.
Once you've found your way to the secret entrance (hint: look down the alley for the golden triangle), step into a 1920s boiler room once used by White Way Cleaners that has been transformed into a funky, contemporary hangout.
Sweeping fifty foot ceilings, exposed brick and Art Deco style mixed with colorful tiles and cozy accents give this creative cocktail bar its one-of-a-kind charm.
Outdoor Date Ideas in Nashville
31. Love Circle Park
Is Nashville a romantic city? With a dreamy scenic overlook aptly named Love Circle Park, the answer is most certainly yes. Once known as the "Lovers Lane of Nashville," a visit to this enchanting spot just above the West End is one of the best date ideas in Nashville.
Take in views of the downtown skyline or city lights while enjoying a cozy evening with your sweetheart. Although the trek to the top of the hill is steep, the delightful views, especially at sunset, are well worth the climb.
32. Cheekwood Estate and Gardens
Spend the day with your sweetheart at Cheekwood Estate and Gardens. Sitting on 55 acres of gardens and trails as well as a historic mansion and museum housing art collections and traveling exhibitions, this picturesque location has a lot to offer when it comes to outdoor date ideas in Nashville.
Be sure to check the event calendar for special classes and workshops, seasonal festivals and live music performances.
33. Local Parks
Just as well-suited to first date ideas as they are for long-time love affairs, Nashville's unique and inviting parks and greenspaces are the perfect way to spend quality time together.
Stroll along the iconic Nashville Walk of Fame, explore Tennessee history in Bicentennial Capitol Mall, have a picnic while gazing at the Parthenon museum in Centennial Park or frolic among colorful dragons at Fannie Mae Dees Park.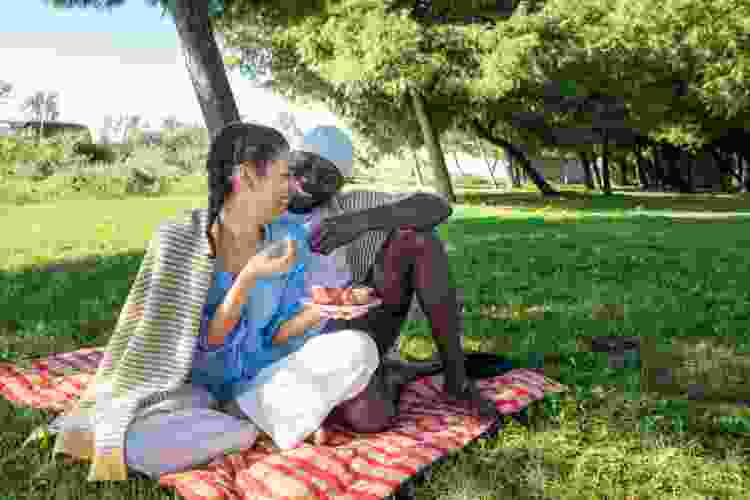 34. Lucky Ladd Farms
Escape from the city for a taste of rural Tennessee at Lucky Ladd Farms. You and your date can take in the fresh country air while petting goats, practice roping steer and learn about life on the farm.
For unforgettable outdoor date ideas in Nashville, don't miss the farm's seasonal events from U-Pick Strawberries in the spring and a stunning sunflower experience in the summer to a classic corn maze and festive pumpkin patch in the fall.
35. Nashville Zoo
Invite your date to meet exotic new friends at the Nashville Zoo. Learn about the amazing creatures of the world with animal shows and keeper talks or get to know them up close with a backstage pass.
With these date ideas in Nashville, you'll have a wild day exploring the zoo together while supporting research and conservation efforts. Keep an eye on the calendar for signature Nashville Zoo events including Sunset Safari, BOOze at the Zoo and Zoolumination, the country's largest Chinese lantern festival.
Free & Cheap Date Ideas in Nashville
36. Honky Tonk Highway
For surprisingly cheap date ideas in Nashville, grab your cowboy hats and boot scoot with your partner down to Honky Tonk Highway. The honky tonks on Lower Broadway keep the party going through the day and into the night with plenty of exciting places to grab a drink and dance to live music.
37. Street Art and Mural Hunt
Discover Nashville's vibrant street art scene as you navigate off-the-beaten-path neighborhoods, exploring how collaborative art strengthens community bonds and gives each area its unique personality, as shared by the University of Chicago Press.
Create your own colorful adventure with Visit Music City's mural guide with some of the best street art and photo ops organized by neighborhood. After you've found all of the iconic murals, commemorate your date with a photo album or Instagram story.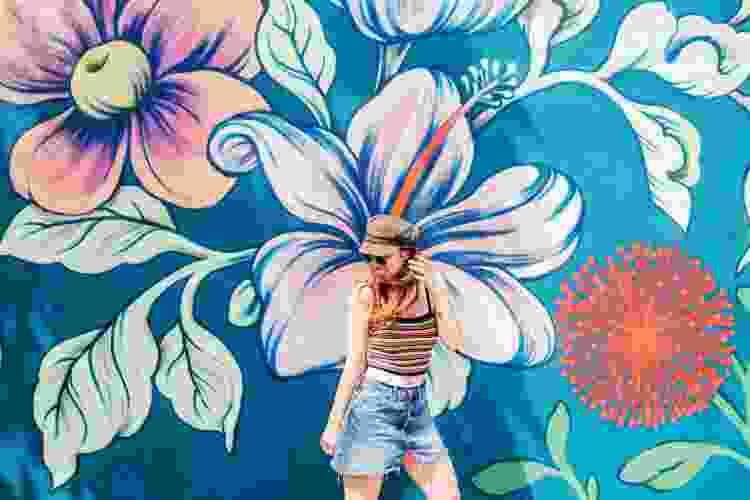 38. Dyer Observatory
Your partner will have stars in their eyes when you take them on a date to Vanderbilt University's Dyer Observatory. A visit to this historic observatory proves that cheap date ideas in Nashville don't have to be boring.
Here you can observe spectacular galactic views of the rings of Saturn and the craters of the Moon through the Seyfert and DeWitt telescopes while learning about celestial wonders and the history of space research. Daytime tours of the interior exhibits are free and telescope nights and astronomer talks are only $5.
39. Museums
In a city rich with history and culture, it's no wonder Nashville has so many fascinating museums to explore. From classic to quirky, these delightful attractions are some of the best cheap date ideas in Nashville.
Whether you love music, whiskey or the Dukes of Hazzard, Nashville has an intriguing museum for you and your partner to discover. Celebrating regional history, pop culture and country music legends, many of the city's museums are free or have a low entry fee so you can enjoy a unique date on any budget.
40. 21 c Museum Hotel
An inventive union of Southern hospitality, masterful design and culinary creativity, the 21 c Museum Hotel is truly a one-of-a-kind experience exemplifying Nashville's vibrant art scene.
One of the most unique date ideas in Nashville, the combination hotel and art museum features thought-provoking exhibits, interactive art installations and engaging cultural programming. This fascinating venue is free to visit and open to the public every day with weekly docent tours on Thursday evenings.
41. Nashville Farmers Market
One of the best low-cost date ideas in Nashville is spending the day wandering the stalls of the Nashville Farmers' Market with your sweetheart. Established in the early 1800s, this expansive attraction lies in the heart of downtown near Bicentennial Mall State Park and the Tennessee State Museum.
The year round market showcases local farmers, artisans, nonprofits and small businesses in the massive facility which includes two open-air sheds, a container farm, a greenhouse microgreens farm, a 24,000 square foot garden center, culinary incubation center and an international food market.
From exploring the historical and cultural impact of the city's country music legacy to appreciating spectacular vistas and the great outdoors, Nashville is brimming with unexpected adventures and unforgettable experiences.
With these one-of-a-kind date ideas in Nashville, you'll never again have to wonder where to take your partner on a date. Learn new skills together, deepen your connection and discover this incredible city from a new perspective with unique date ideas in Nashville for all kinds of couples.
For even more fun date ideas, check out other experiences happening on Classpop!