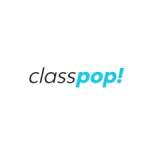 Chef Parsati
Chef Parsati has a true passion for cooking that includes researching new recipes and experimenting in the kitchen, and hosting events for clients with a focus on teaching techniques and keeping the class interactive. Previously, Chef Parsati has worked for Williams Sonoma in a culinary capacity, and was as an instructor for an international education program teaching kids match, science and geography through cooking.
Guest reviews for Chef Parsati

Hoyt
11 Dec 2022
I have had the pleasure of taking Chef Parsati's "A Tour of Northern India" class. In a warm and inviting atmosphere, Chef Parsati provided detailed and easy-to-follow instruction, including interesting background on the many ingredients, as well as generalized cooking tips that will apply well beyond the particular dishes prepared. I recommend Chef Parsati class without reservation.

Mandi
11 Dec 2022
Cooking with Chef Parsati was a great experience! She told us she wanted us to feel like guests in her home just making and enjoying a meal together and that's exactly how it felt! I learned a lot and enjoyed it very much!

Jon
22 Sep 2022
Chef Parsati was great for our corporate team building event! She brought everything needed for us to make the dumplings and helped us steam them afterwards for a tasty meal. She included both vegetarian and chicken options and was careful to keep them separate. While we were making them Chef Parsati explained the importance of each ingredient and how it'd contribute to the end taste and showed us multiple ways to fold the dumplings. Our team really enjoyed the event!

Julie
29 May 2022
Really great time, and delicious food! Took the class with my partner as a date night idea and was not disappointed :)

Alison
01 May 2022
Chef Parsati gave us an excellent date night cooking experience. She welcome us into her home, was very safety conscious with regards to Covid and taught us some delicious dishes that I can't wait to remake at home. Would happily book another class with her in the future.

Danny
30 Apr 2022
Great experience and learned about the cuisine and how to make it. Intimate setting and hands on approach.

Neil
26 Feb 2022
This was an excellent class! Chef Parsati catered the class to my dietary restrictions and made sure to provide examples along the way of different things I could try and alternatives that could work well with every dish. The food was amazing, and I left the class having learned a ton about how to make Indian food at home on my own. Overall a great experience!

Alina
26 Dec 2021
Nice class! It was simple but we learned the things we couldn't figure out by ourselves! Highly recommend it as a gift to your loved ones!

Frances
12 Mar 2020
I had a great time with Chef Parsati. Her recipe for butter chicken is delicious and much better than I have ever had. I learned a lot of techniques from her as well! She has a very no-fuss style of cooking which I enjoyed, especially as I try to incorporate cooking into everyday life. I highly recommend her!

Carolina
09 Mar 2020
Chef Parsati was easy to work with and very profesional. We had a great time at the cooking class