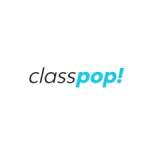 Chef Malik
After graduating with a degree in culinary arts from Le Cordon Bleu, Chef Malik went on to work in some of the most renowned restaurants in the greater Washington D.C. area as well as build a stellar reputation as a personal chef. Now, known as "The Sauce Boss," Chef Malik spent the past several years creating his own line of gourmet spices and sharing his culinary wisdom with everyone from professional chefs to home cooks.
Guest reviews for Chef Malik

Alisha
04 Nov 2022
Love the experience. Chef Malik was education with his ingredients and it was a fun class. The food was amazing. It was a quick, easy and a delicious meal, the ingredients was fresh. The Atmosphere and location was good. It was a great date night choice.

Lyn
02 Nov 2022
Great experience, great food! Thanks Chef

Camilo
27 Oct 2022
Had a great time with Chef Malik. He clearly loves teaching and his enthusiasm was contagious. Food tasted great as well!

Carly
26 Oct 2022
Chef Malik was incredibly kind but I would not recommend the class or food. The boiled chicken and bland sauce made were not our favorite. I didn't plan on leaving a review but was promoted by so many emails that I finally gave in. Again chef Malik was very nice the class was just scattered and the food was not very good.

Sofia
20 Oct 2022
He neglected to include my boyfriend and I. We were literally on the other side of the room because he let two people from another class join so we had no materials, dough, or anything set up for us and had to sit far away.

Rani
16 Oct 2022
Honestly both the sauce and the pasta itself were oversold. Everyone in the class felt the same way. The pasta did not come out delicious for most of us. The texture was questionable and almost inedible. Also, the fact that you decide to have a cooking class for pasta and you don't have access to boiling water is a problem. The water temperature seemed to be a problem, which it should not be given that classpop has been doing these courses for a long time. The pasta and the sauce were not yummy. We all felt that it was bland and the sauce was not as delectable as he had advertised it to be.

Michelle
15 Oct 2022
Chef Malik was enthusiastic and knowledgeable. I enjoyed learning new techniques and flavor combinations in his class. I never knew pasta dough could be so versatile. Awesome class!

Zhane
11 Oct 2022
This class we definitely an enjoyable experience! Chef Malik made the process easy enough to recreate at home without all the fancy tools! If you are looking to try something new or have a light and fun time, I would highly recommend!

LaToshya
10 Oct 2022
Nice presentation! I learned some great tips for making pasta from scratch and homemade alfredo sauce.

B
10 Oct 2022
I loved the pasta making class. The instructions were clear and the experience gave me confidence. I would take another course with Chef Malik.