Holiday Sale!
Holiday Sale!

UP TO $50 IN
CLASSPOP! CASH™
Receive Classpop! Cash™ with every gift card you purchase over $100.
Classpop! Cash™ is a promotional website credit redeemable only toward a future purchase and not for cash. Not refundable. Expires on February 9, 2024. The gift card you purchase never expires.
GIVE A GIFT

Recommended by
BUY A GIFT CARD
GIFT CARDS
Team Pasta-Making Challenge
Team Building Activity: Team Pasta-Making Challenge
Teams compete in an exciting challenge to create the best pasta dish from scratch in this interactive team building activity. Chef Malik will guide your group through preparing fresh pasta dough and two different sauces.
After the lesson, everyone will split into teams and get creative, making pasta in any shape they like with their choice of sauce and add-ins to create a personalized pasta dish to serve to the judges. The winning dish will be judged on creativity, appearance and overall flavor!
---
MENU
Pasta Dough
With flour, egg, olive oil, salt and water
Marinara Sauce
With crushed tomatoes, onion, garlic, basil, oregano and salt
Alfredo Sauce
With heavy cream, garlic, butter, parmesan cheese and flour
Various "mix-in" Ingredients
With chicken, sausage, shrimp, mushrooms, spinach and more
Minimum Guests

10

Maximum Guests

50

Event Duration

2 hours

This is a BYOB venue and alcoholic beverages are not available for sale. You are welcome to bring beer and wine to enjoy during class.
Classpop! Guest Reviews for other experiences with Chef Malik

Rosetta
30 Nov 2023
Chef Malek made the class fun!

Sean
30 Nov 2023
This was the first cooking classroom, my wife and I. We really enjoyed ourselves. The chef was very attentive. The food was fantastic, and he even gave us to go containers to bring home leftovers. The only downside to the class was the venue.

Joanna
29 Nov 2023
It was a great cooking class! I enjoyed it a lot. I ate what I made and brought home a big portion for my hubby.

Alex
30 Oct 2023
Chef Malik was very passionate and knowledgeable. He made the lesson easy and fun to follow.

Yvonne
24 Oct 2023
Gave excellent tips on making pasta by hand and cooking.

Alex
09 Oct 2023
Chef Malik made the class fun and kept things simple so even a cooking novice like me could follow along. I highly recommend his class!

Betsy
31 Aug 2023
The chef Malik makes everything seem simple and gives very clear instructions and makes sure that everyone is doing everything perfectly!

Lesly
21 Aug 2023
The class was entertaining and informative. It would have been better with more supplies (there was one knife for each 4-person table), and better avocados (the ones we had were not ripe and extremely hard to work with). I also suggest having a more central station to demonstrate each step, and dedicated supplies to do so; Chef Malik used our table and our supplies for the first sushi roll, which made it difficult for others to see (unless they stood up and walked over), and deducted from the rolls we could make on our own. Overall we had a good time, so I'm rating this class 4 stars.

Tori Denae
16 Aug 2023
We had a great time

Martha
16 Aug 2023
I liked the class but did not love it. I had trouble watching the demo. It would have been better if he were on a raised platform so we could all see him. The class was fun, I enjoyed my table mates. Great cocktails.

Erik
22 Jun 2023
Chef Malik was wonderful, his instruction was easy to follow and he visited each table to see how we were doing and gave further instruction if needed. The pasta and Alfredo sauce were delicious! We will definitely take other cooking classes from Chef Malik. His assistant/sister was equally wonderful and they make a great team.

Michelle
22 Jun 2023
Had a great time making the pasta and enjoyed Malik's cooking tips! The Alfredo sauce was on point!

Karen
13 Jun 2023
Class was running late about 15 minutes. Chef explained and was very apologetic. Chef was personable and interactive but the event seemed uncoordinated and unusually disorganized. Tables were sanitized and gloves were used for most of the food interaction.

Rica
13 Jun 2023
Our group had a lot of fun and learned loads! Chef Malik made everything hands on and easy for folks who don't cook. Highly recommend.

Tam
12 Jun 2023
Great class! Learned how to make a great cali roll.

Tanya
07 Jun 2023
Everything was excellent. Thank you for the experience!

Carol
31 May 2023
This was a great, fun class. Chef Malik was a good teacher, and fun to listen to.

Katia
28 May 2023
Overall, this was a great experience! If you are looking for something that is very skilled, this is not for you. This is supposed to be fun and light-hearted; a great date night idea. Although I was alone, I do recommend going to this as two people because there is a lot of food to be shared and definitely help is needed with the dough. Chef Malik was really nice and patient!

Cami
26 May 2023
We enjoyed learning how to make pasta in the same amount of time it would take to dump the box and boil it. It was fun and Chef Malik and his sister were great!

Betsy
25 May 2023
The Chef Malik was great! He made sure that we all understood the process and would be able to replicate it at home. He checked on everyone frequently so we could work independently and do it right!

Breeana
19 Apr 2023
My fiance and I really enjoyed our first pasta making class together. The instructions were easy to follow and designed so that we could replicate it at home!

Katherine
12 Apr 2023
Chef Malik showed us a great time. Better than a restaurant meal.

Narisa
30 Mar 2023
Class was about an hour and we had fun. For the price, we did expect a better structured class with a smaller amount of people. There were about 30 people and the class took place in a bar. It was difficult to hear instructions and see what was going on. Chef Malik handled the crowd as best he could. We weren't clearly instructed on how many rolls we should be making, so we had a lot of extra ingredients left over since we only made 3 rolls (4 pieces each). For the price, we also wouldve expected more materials to be provided. Each pair had one cutting board and one sushi mat, then each table of 4 people shared one knife.

Sheila
30 Mar 2023
I had a great time! Chef Malik was very friendly and easy to understand.

Maria
30 Mar 2023
Not enough seaweed for each person to make two rolls. He was difficult to hear and his demonstration was tough to see so he had to walk around to show the class. Not all his fault but this was poorly executed. Been to another sushi class and I mad so much.! I had take home food. Here, I was so hungry after.

Adrienne
16 Mar 2023
It was fun! It would be nice if you either offer aprons or advise people to bring their own, along with take home containers if your not able to finish your meal.

Pam
15 Mar 2023
The class was ok, I was disappointed that we did not go home with a recipe. This was the first cooking class I have attended that did not provide a printed recipe …

June
15 Mar 2023
Very informative class Food was great!

Chelsea
06 Mar 2023
Chef Malik was personable; interactive and created a great environment for our first cooking class. THANK YOU!

Gretchen
19 Jan 2023
What a wonderful experience. Chef Malik is so welcoming and fun to be around. My friend and I had a great time, thank you!

Amber
08 Jan 2023
Great interactive class! We learned some really amazing techniques for making pasta and Alfredo sauce from scratch! Chef Malik was great! Would definitely do another class.

Maxwell
03 Jan 2023
fun class, learned a lot about making sushi and even successfully made my own rolls!

Shilpa
31 Dec 2022
It was okay experience.

Kristie
10 Dec 2022
It was good.

Yuting
08 Dec 2022
Lots of fun. Chef Malik is nice and fun to work with. Definitely recommend this class for everyone. Tips provided were helpful! Would like to take another class with him if offered. 🙂

Jasmine
07 Dec 2022
It was a lot of fun, chef Malik was great.

Alisha
04 Nov 2022
Love the experience. Chef Malik was education with his ingredients and it was a fun class. The food was amazing. It was a quick, easy and a delicious meal, the ingredients was fresh. The Atmosphere and location was good. It was a great date night choice.

Lyn
02 Nov 2022
Great experience, great food! Thanks Chef

Camilo
27 Oct 2022
Had a great time with Chef Malik. He clearly loves teaching and his enthusiasm was contagious. Food tasted great as well!

Carly
26 Oct 2022
Chef Malik was incredibly kind but I would not recommend the class or food. The boiled chicken and bland sauce made were not our favorite. I didn't plan on leaving a review but was promoted by so many emails that I finally gave in. Again chef Malik was very nice the class was just scattered and the food was not very good.

Sofia
20 Oct 2022
He neglected to include my boyfriend and I. We were literally on the other side of the room because he let two people from another class join so we had no materials, dough, or anything set up for us and had to sit far away.

Rani
16 Oct 2022
Honestly both the sauce and the pasta itself were oversold. Everyone in the class felt the same way. The pasta did not come out delicious for most of us. The texture was questionable and almost inedible. Also, the fact that you decide to have a cooking class for pasta and you don't have access to boiling water is a problem. The water temperature seemed to be a problem, which it should not be given that classpop has been doing these courses for a long time. The pasta and the sauce were not yummy. We all felt that it was bland and the sauce was not as delectable as he had advertised it to be.

Michelle
15 Oct 2022
Chef Malik was enthusiastic and knowledgeable. I enjoyed learning new techniques and flavor combinations in his class. I never knew pasta dough could be so versatile. Awesome class!

Zhane
11 Oct 2022
This class we definitely an enjoyable experience! Chef Malik made the process easy enough to recreate at home without all the fancy tools! If you are looking to try something new or have a light and fun time, I would highly recommend!

LaToshya
10 Oct 2022
Nice presentation! I learned some great tips for making pasta from scratch and homemade alfredo sauce.

B
10 Oct 2022
I loved the pasta making class. The instructions were clear and the experience gave me confidence. I would take another course with Chef Malik.

Forrest
30 Sep 2022
Was 40 minutes late and said we would get a free cooking class but I never heard anything back about a free class. Burner was not strong enough to boil pasta so the pasta was not great. Sauce was pretty good and he brought shrimp and chicken, so that was nice of him. Excellent entertainment though!

Victor
28 Sep 2022
Chef Malik was awesome. We had a very enjoyable evening

Emily
27 Sep 2022
Had a fantastic evening! Pasta was great and very easy to follow instruction. If you're looking for a fun night out with some great food and good company, this is it!

Adam
04 Apr 2022
It was a small class but that made it feel like a more intimate experience which was perfect for our date night.

Harrison
04 Mar 2022
Amazing!! If you're a normal person (not a snob) that's just looking to have a good night out, date night, etc. and learn some useful skills/recipes that you can easily bring back home and replicate then this is the class for you!! THE Chef Malik is very personable and makes things REALLY simple! He made sure that each step of the way we understood so that we could do it on our own! 10/10 recommend taking any class with chef Malik! Like I mentioned at the beginning, come into it with an open mind and willing to learn. There were others in the class who seemed to already think they knew better than the professional chef… Don't be that guy lol

Trisha
03 Mar 2022
a great time

Caroline
03 Mar 2022
We had a lot of fun with Chef Malik! Never been to a cooking class before so this was a good first!

Marcus
19 Feb 2022
My wife is very big on enjoying her experiences, so to take part in this class for the first time and on V-Day was a bit risky. However, she really enjoyed herself!! Chef Malik is very knowledgeable in the kitchen and didn't hesitate to share any cooking tips with us. Food tasted great! I will definitely be using some of his tips in my kitchen! We will be back!

Erin
18 Feb 2022
Would have been helpful for him to have a helper so he could speak and someone else could prepare the food

Terrelle
24 Jan 2022
What a great experience! I'd recommend anyone looking for a great evening of good cooking, eating, and fun, book with Chef Malik!!

Beth
10 Nov 2021
Malik was late. Malik didn't bring enough rice for us to make sushi rolls. Malik didn't bring the crab meat for the sushi. Malik was not sanitizing. All that, but Malik was friendly and pleasant and we applaud him for trying to run a business but overall he needs to execute what customers are paying for. Will not use classpop again

Jason
03 Nov 2021
Very personable guy and fun to learn from!

Heather
16 Sep 2021
Great experience! Had such a fun time!

Dennis
12 Aug 2021
Chef Malik created a great experience. Learned how to make pasta from scratch, along with fresh alfredo sauce, and made it very easy and fun. Chef Malik also got some taste of beer to try that would pair well with the pasta. It was an enjoyable class that I would recommend to anyone who would want to have an enjoyable experience.

Tana
12 Mar 2020
Chef Malik was knowledgeable and friendly. I would definitely take another class with him.

Diane
08 Mar 2020
Great experience. Loved that we made the sauce as well as the pasta

Pamela
03 Mar 2020
I really enjoyed the experience. The cooking tips were great. I never knew making a homemade pasta dish could be so simple.

Dawn
03 Mar 2020
The "sauce boss" was great!

Jason
29 Feb 2020
Great idea and history. Acoustics in brewery made it a little difficult to hear and understand the chef, but he adjusted and tried to accommodate. Food was great and he explained some substitutions i never knew about

Emeralde
29 Feb 2020
Chef Malik was great! Amidst all of the noise. He did a good job of going around to make sure everyone understood how to make the pasta dough...it was great fun, I just wish it wasn't so loud- maybe in a kitchen too...

Nicole
18 Feb 2020
Chef Malok was great. In saying that, the venue was double booked and it made it hard to fully enjoy the experience.

SAMUEL
15 Feb 2020
Chef Malik was awesome! A great hands on and easy expierence! Perfect date idea!

Jordan
14 Feb 2020
Sauce he made was eh

Jessica
13 Feb 2020
We love Chef Malik! Always does an awesome job!!!!

Bernita
13 Feb 2020
Great chef! Good event. Bad space due to venue booking an event during our class. Not the chefs fault but he made the best of it for us all.

Christa
11 Jan 2020
My daughter and I enjoyed how Chef Malik walked us through the process. He explained how our pasta dough should look and how to fix a problem. My only suggestion would I would have liked a printed recipe so that we can make this at home. Will definitely look for other classes!

Kaitlyn
10 Jan 2020
Great experience

Laurie
10 Jan 2020
Thank you for an educational evening making homemade curry!

Ashley
06 Jan 2020
We had a great time! Loved Chef Malik! He made it super easy and we definitely plan on making our own pasta at home!
Outside Reviews for Chef Malik

Lucile
04 Nov 2019
We had a truly amazing time with Chef Malik!

Christine
04 Nov 2019
An unforgettable evening! Chef Malik showed us how to prepare a delicious curry using freshly ground spices. Yum!

Brenn
04 Nov 2019
I booked Chef Malik for my boyfriend's birthday, and we were both so impressed. He was very knowledgeable in the kitchen, and the food was stunning. Best of all, however, was Chef Malik's stories and wisdom. Will 100% recommend him to my friends.

Lavanita
04 Nov 2019
Chef Malik — what can I say! My husband and I had a fantastic time. We won't forget this experience any time soon!

David
04 Nov 2019
My wife and I would highly recommend Chef Malik — in fact, we've already told a number of our friends about him! Not only did we get to enjoy a fantastic meal, but we had a lot of fun preparing it with him. Thanks so much, Chef!

Jessica
04 Nov 2019
Chef Malik was fantastic! He was very knowledgeable and a great teacher. Would absolutely recommend and are planning to book another cooking experience with him in the future!

Sarah
04 Nov 2019
Chef Malik knocked it out of the park with our Valentine's Day evening! We learned SO much about the science behind the foods we were cooking, the history of some of are favorite dishes (we'll never make Caesar Salad in anything but a wooden bowl again!), and about culinary techniques. Everything was delicious. We'd recommend Chef Malik to all our friends and family. We appreciate all the hard work and effort that went into making this night special.

jack
04 Nov 2019
Chef Malik was thoughtful and prepared. The food was good and the conversation was memorable

Sean
04 Nov 2019
The family had a pleasant evening with Chef Malik! Thank you for the hospitality!

Nicole
04 Nov 2019
A+ effort! He was enjoyable to learn from and provided us with a lot of good tips. This class was truly a memory we will carry with us for years. Thanks Chef Malik!
Event location: Traveling Host, Washington DC, DC, 20005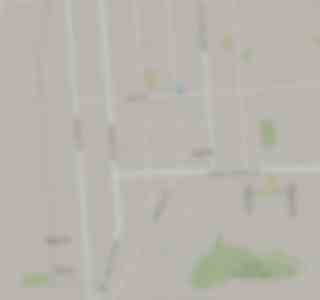 Location is based on class date. Please select the date you plan to attend to see the correct location.
Meet your chef
---
After graduating with a degree in culinary arts from Le Cordon Bleu, Chef Malik went on to work in some of the most renowned restaurants in the greater Washington D.C. area as well as build a stellar reputation as a personal chef. Now, known as "The Sauce Boss," Chef Malik spent the past several years creating his own line of gourmet spices and sharing his culinary wisdom with everyone from professional chefs to home cooks.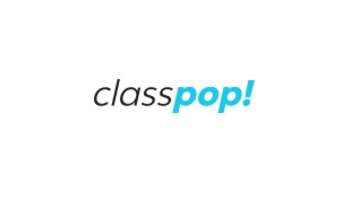 AS SEEN IN




YOU'RE IN!
Thank you for signing up for our mailing list.
© ClasspopTM Phone: 800-385-0675
US HEADQUARTERS:
1390 Market St, Suite 200
San Francisco, CA 91402