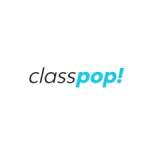 Chef Ricky
Chef Ricky is a research and development chef and chef instructor bringing nearly 40 years of professional culinary experience to the table. He notes his greatest achievements to be the development and launch of multiple successful Asian restaurants and business concepts, as well as coaching an American Culinary Federation team to two national championships. Chef Ricky specializes in Pacific Rim cooking and is passionate about helping aspiring chefs turn their dreams into reality.
Guest reviews for Chef Ricky

Harriette
22 Mar 2023
A unique and amazing experience for all your senses! Just do it!

Haley
19 Mar 2023
Chef Ricky is an incredible and knowledgeable chef! Such a fun and unique class. I will definitely be back for another class of his.

Rick
04 Mar 2023
Amazing experience!!! Chef Ricky took the mystery out of sushi for us. We had a great time! He is so knowledgeable and we learned a great deal. An unbelievable outing that everyone should try. We can't wait to book our next cooking experience with him!!

Allie
18 Dec 2022
The most amazing experience. This exceeded all of my expectations and was a great price for the amount of sushi that we made. Great idea for a special date night, and you will leave full with a ton of leftovers!! Thanks Chef Ricky! I have already recommended this to family and many friends!

Karee
05 Dec 2022
Let me just start with Chef Ricky is beyond amazing and attending a cooking class with him will leave you with no regrets. I surprised my husband with a cooking class date and boy was he surprised. We arrived to the address provided for the Sous Vide Cooking class and upon arrival we were a little confused being it was located in a residential neighborhood. Once we entered the location we were blown away. The kitchen was stunning and the hospitality was warming! We felt so welcomed and ready to take on the challenge in the kitchen, though it wasn't a challenge at all with chef. Chef Ricky was great at breaking down all the steps that went into the meal we were preparing down to the science of some of the machines we used. He made it extremely fun, as cooking should be. Chefs knowledge on life it's self was maybe my favorite part of it all. We came home with more knowledge than just cooking. Janet (chefs wife) was also fabulous. From her beautiful conversation to her above and beyond hospitality. Sending us home with hot coffee and cookies straights from Hawaii. There is no doubt that will we be booking another class with chef Ricky. We are so grateful to have had such a wonderful opportunity and experience!

Judith
29 Oct 2022
Chef Ricky is amazing. He is all about food and sharing his knowledge. We had so much fun and I can't wait to recommend it to anyone who needs a great date night idea.

Tyrek
08 Oct 2022
Very fun and would recommend it to anyone who wants to enjoy sushi that is better than any restaurant while learning about the culture! Quality ingredients and very tasty, you will leave knowing what to do for yourself at home!

Melissa
18 Sep 2022
Loved taking this class! Chef Ricky was made everything so easy by having it all set up and measured out! He guided us step by step and the food was delicious!

Nick
08 Jun 2022
Chef Ricky was awesome!! He's a great teacher and has everything you could possibly need to become a master sushi chef!

Randdy L.
11 Apr 2021
My wife and I have never experienced anything like this before, right from the moment of booking to the moment of getting there all of it was amazing. Chef Ricky and his wife Janet are the most welcoming people, caring and sweet. Very knowledgeable, we learned so much and had a perfect date! Super fun and unique experience, definitely recommended. Thank you Chef Ricky and Janet.