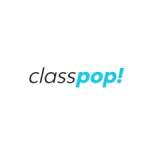 Chef Ricky
Chef Ricky is a research and development chef and chef instructor bringing nearly 40 years of professional culinary experience to the table. He notes his greatest achievements to be the development and launch of multiple successful Asian restaurants and business concepts, as well as coaching an American Culinary Federation team to two national championships. Chef Ricky specializes in Pacific Rim cooking and is passionate about helping aspiring chefs turn their dreams into reality.
Guest reviews for Chef Ricky

Melissa
18 Sep 2022
Loved taking this class! Chef Ricky was made everything so easy by having it all set up and measured out! He guided us step by step and the food was delicious!

Nick
08 Jun 2022
Chef Ricky was awesome!! He's a great teacher and has everything you could possibly need to become a master sushi chef!

Randdy L.
11 Apr 2021
My wife and I have never experienced anything like this before, right from the moment of booking to the moment of getting there all of it was amazing. Chef Ricky and his wife Janet are the most welcoming people, caring and sweet. Very knowledgeable, we learned so much and had a perfect date! Super fun and unique experience, definitely recommended. Thank you Chef Ricky and Janet.