33 Flirty and Fun Date Ideas in Phoenix for 2023
Published on Oct 3rd 2022
| 0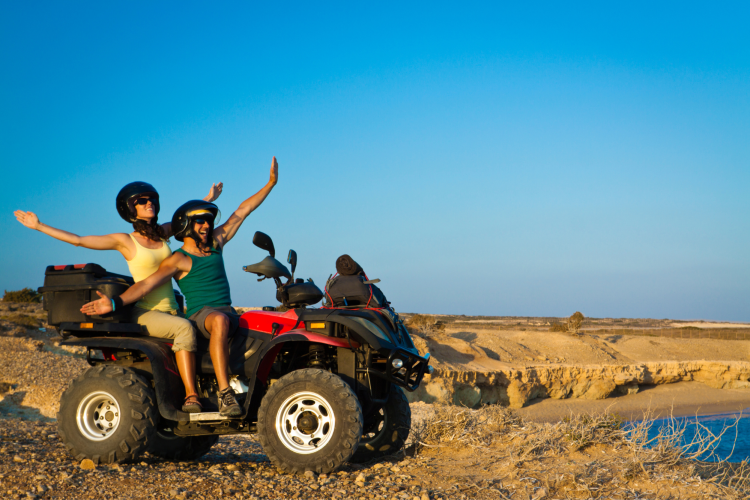 Are you looking for some awesome date ideas in Phoenix? There are tons of options for a fun, flirty and great time out on the town. With lots of outdoorsy destinations and plenty of cultural hot spots, the city has no shortage of dating adventures.
There are also experiences that allow you to explore the city's food scene as well as express your creative side. Check out these amazing date ideas in Arizona's capital for an incredible time together.
Jump to Section
Foodie Date Ideas in Phoenix
If you are into all things flavorful, there are some awesome date ideas in Phoenix to explore the area's best culinary spots. From interactive to relaxing, you're sure to enjoy a unique meal together.
1. Head to a Cooking Class
Cooking together is an awesome way to connect. Whether you're bonding over baking or learning to create ethnic cuisine, cooking classing in Phoenix can give you some of the best date ideas in the city. Plus, with everything from delightful brunch menus to savory Italian meals, there's an option for everyone!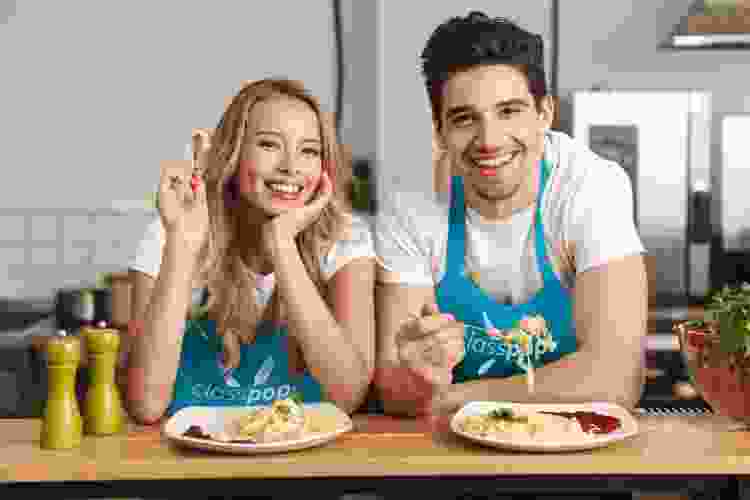 2. Take an Online Cooking Class
If you're more comfortable learning new culinary skills in your own kitchen, check out online cooking classes. These virtual options will have you working with a skilled instructor over video chat from the comfort of your home.
This is an awesome interactive date idea that will have you learning to make anything from Indian street food to hand-folded pierogies together.
3. Check Out a Food Court
Head to a food court for a date idea that Phoenix foodies are sure to love. These innovative dining spots feature multiple vendors and eateries serving up menus all in one place.
Highland Food Hub features everything from cheesesteaks and sushi to vegan favorites. Explore the various counters and take turns sampling each other's favorite dishes.
4. Experience True Farm-to-Table Dining
At Quiessence at the Farm, you can enjoy a meal right on the stunning property where the fresh harvest is grown. Dine outdoors and delight in the impressive locally-grown ingredients.
With multi-course chef-tasting menus, this is one of the best dinner date ideas in Phoenix to escape the city and savor a rustic meal.
5. Find a Food Truck
The sunny Arizona weather makes finding a food truck a fun date idea in Phoenix for al fresco dining. Search online for one with your favorite type of cuisine. Or, check out one of the many festivals featuring food trucks in the area to hit multiple in one place.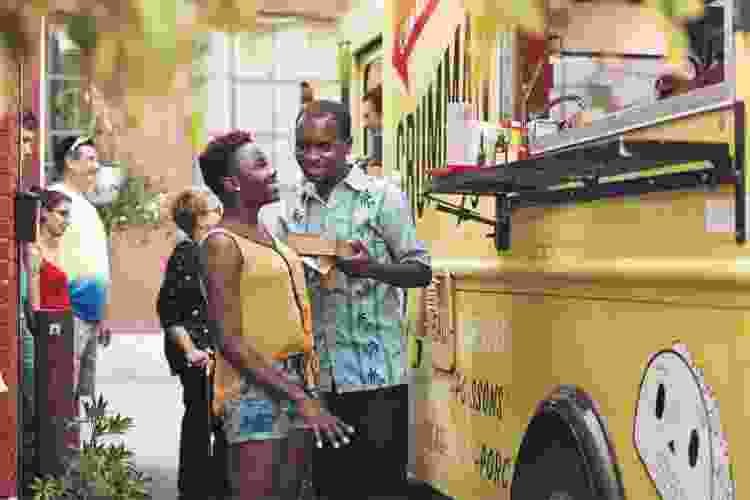 Creative Date Ideas in Phoenix
There are some awesome experiences in Phoenix to get creative together and use your imagination. According to Success.com, learning new things together enhances your connection. With these activities, you'll learn a new artsy skill and grow closer as you experience something different together.
6. Try Your Hand at Pottery Classes
Sculpting is a pretty challenging art form. Why not join forces and learn this technique together? This is a fun activity where you get to work with your hands, learn how to use a pottery wheel and produce some impressive three-dimensional results.
7. Show Off Your Moves in Dance Classes
Take a dance class to show off your moves and learn some new ones. This is a great date idea that Phoenix music lovers of all skill levels can enjoy. Learn to salsa or get your heart pumping in a hip-hop class. Dance classes can not only bring you closer as a couple but can be a fun way to get a workout in. Plus, with online dance classes, you can participate even if you don't want to leave home!
8. Get Artsy With Paint and Sip
Create your own custom canvas at an interactive painting class. Here, you'll learn about proper brush strokes and the best way to combine and create colors.
Paint and sip classes are awesome creative date night ideas for Phoenix wine-loving couples. Or, you can check out online painting classes where you can get creative right from your own living room.
9. Learn to Take Pro Pics in a Photography Class
Produce next-level photographs when you learn new skills in photography classes. You'll work with an expert instructor that will teach you the industry's top tips for capturing stunning images.
You can also take online photography classes together and learn from a virtual instructor. Then, practice your new skills as you take photos and discuss each other's images.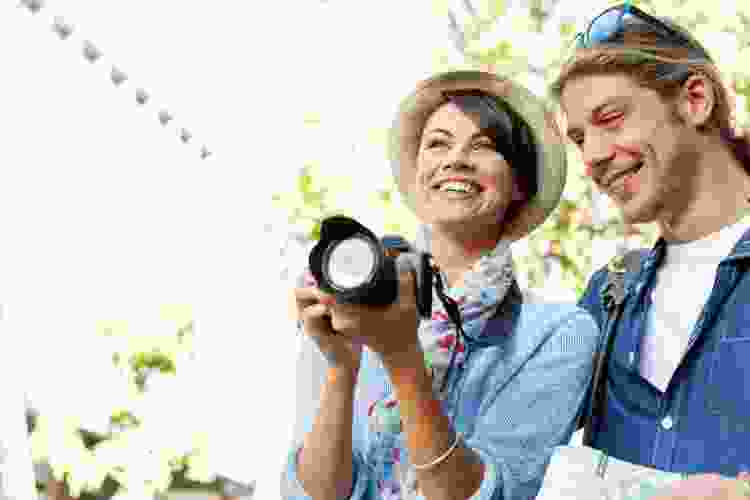 10. Improve Your Skills With a Drawing Class
Drawing classes are an awesome creative outlet that anyone can try. With so many options available, they are a great date idea in Phoenix for participants of every art skill level. You can also take online drawing classes for an interactive way to hone your artistic skills from home for the perfect date night in.
Unique Date Ideas in Phoenix
Maybe you're wondering, is Phoenix a good city for dating with unique experiences? If you're looking for an outside-the-box activity to do together, you're in luck. There are some unique date ideas in Phoenix that can create a memorable experience.
11. Learn to Bartend in a Mixology Class
Create cocktails like a pro in either in-person or online mixology classes. You'll learn the proper techniques for mixing, muddling and presenting beautiful beverages. This is a fun date idea in Phoenix where you'll learn a new and useful skill as well.
12. Sample New Wines in an Interactive Tasting
Wine tastings allow you to try new wines together and find favorite flavors in common. With a wine tasting, an expert will guide you through the experience as you sample and discuss new wines. There are also virtual wine tastings that make an ideal option for a cozy date night activity at home.
13. Have a Game Night In
There are plenty of fun ways to have fun right from home, especially if you want to enjoy a little friendly competition. Online trivia games test your knowledge and learn about each other's knowledge and interests. You can also plan virtual game nights and compete at Bingo or a classic game show right from the couch.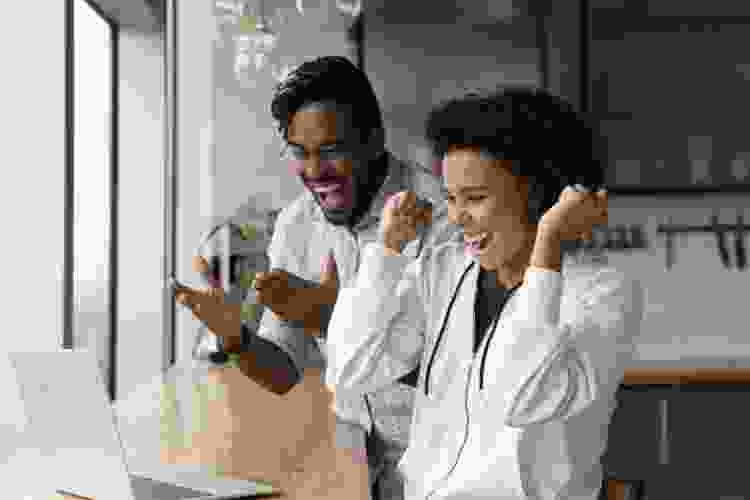 14. Get Creative in an Acting Class
Taking acting classes gives you the chance to get to know each other in a new setting, making it both a fun and meaningful date idea in Phoenix.
Whether you are making each other laugh in an improv class or working together to create a scene, you'll connect through the performing arts. If you'd feel more comfortable learning to act virtually, online acting classes are a fun option that you can participate in together as well.
15. Solve a Challenge Together From a Distance
Just because you can't be geographically together doesn't mean that you can't make a connection through teamwork. Set up a time for an online date and prepare to compete in an interactive challenge.
Virtual scavenger hunts allow you to work together to find things in an online world and mark them off your list. Or, band together in virtual escape rooms to find the clues, solve the riddles and escape before the clock runs down.
DIY Date Ideas in Phoenix
Do-it-yourself-themed dates allow you to make a memento of your fun time together. These fun date ideas in Phoenix are interactive ways to bring you closer and showcase your creative side.
16. Learn to Make Stunning Floral Displays
Create your own bouquets and wreaths with flower arranging classes. You can also participate in virtual flower arranging classes to make a stunning natural creation with the help of a skilled online instructor. Work together to make fun floral and foliage displays that you can be proud to show off.
17. Gain Skills in a Woodworking Class
Woodworking classes make awesome date ideas in Phoenix for those that like to learn new skills. You'll learn to saw and sand like a pro and make a project of your own. Plus, you'll be spending quality time together learning a new craft.
18. Try Out the Art of Glassblowing
Glassblowing is a relaxing and intriguing way to watch someone create beautiful art. However, taking glassblowing classes allows you to try your own hand at this fascinating practice.
This is a great date idea that Phoenix art lovers are sure to enjoy. Plus, you'll work together, encouraging each other as you learn this new technique.
19. Boost Your Sewing Skills
Learn to sew together at interactive sewing classes. Pick up new hand stitching skills and learn your way around a standard sewing machine. Then, create a simple handmade project to take home and show off your new awesome sewing skills.
20. Check Out a Candle Making Workshop
Create a custom-scented candle at a workshop for a fun collaborative date idea in Phoenix. Work together to blend your favorite fragrances until you have just the right combination to represent you as a couple. Every time you light your one-of-a-kind candle you'll remember the fun time you had.
Outdoor Date Ideas in Phoenix
There are some great indoor date ideas in Phoenix but maybe you want to enjoy some fun in the sun with that special someone. These activities will allow you to enjoy all of the desert sun and scenery that the area has to offer.
21. Take a Hike
Phoenix has some of the best hiking in the world. Check out Phoenix Mountain Preserve or South Mountain Preserve for well-marked trail networks that work for various skill levels.
Then, plan your trek and hit the trails for a date without distractions. Time your excursion just before sunset hike for a truly romantic experience in the outdoors.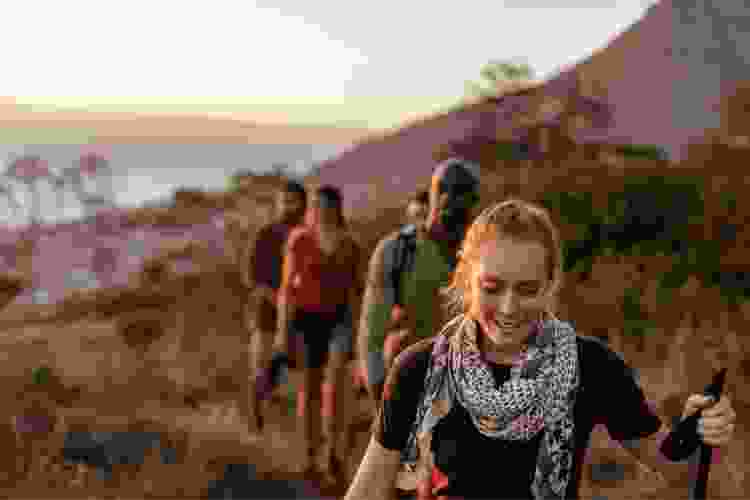 22. Explore on ATVs
Head out a guided ATV tour for one of the most fun and exciting date ideas in Phoenix. Your expert guide will lead you safely through the landscape as you take in the sights and sounds together. This adventure is sure to be a memorable experience you can reminisce about together.
23. Play a Round of Golf
The area is home to countless golf courses, making playing a round an awesome date idea for Phoenix golfers of all skill levels. Challenge each other to a round or grab another couple and book a tee time for a foursome. Want to beat the heat? Book a time slot at the indoor golf simulators around the area to play a virtual round.
24. Check Out the Sights via Bike
Rent a pair of bikes for an active way to explore the area. There are tons of biking trails in the area and rental spots like REI Coop will even create a custom itinerary for your ride complete with maps and riding tips. If you want something more laid-back, check out the electronic bike rentals in the area for fully powered fun.
25. Take in the Sights From a Balloon
Hot air balloon rides are popular in the area thanks to the sunny weather and flat landscape. Check out the views from up above on a date night hot air balloon ride.
Look for packages that include perks like a Champagne toast to really make the most of the experience. This is one of the best day date ideas in Arizona to take advantage of the scenery.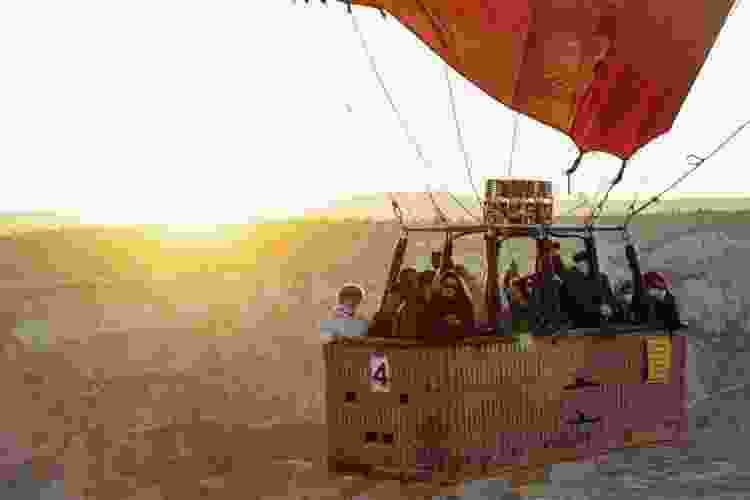 26. Visit the Botanical Gardens
The city is home to Desert Botanical Garden, a must-do date idea for Phoenix plant lovers. Here, you can explore the grounds and learn about the diverse ecosystems. You can also grab a bite to eat at one of the attraction's two dining options. Check out the special events calendar for prime date night opportunities as well.
27. Cheer on Local Sports Teams
Show your local pride and head to a sporting event. This is a fun date idea for Phoenix sports fans to see the action in person. Check out Major League Baseball's Arizona Diamondbacks face off with opponents at Chase Field. Or, head to State Farm stadium to cheer on the pro football team, Arizona Cardinals. The stadium's large windows and retractable roof allow fans to enjoy the scenery and a great game, no matter the weather.
Free & Cheap Date Ideas in Phoenix
Are you wondering, is Phoenix a good city for dating on a budget? Sure it is! You don't have to avoid planning time together because of budget restraints. There are some awesome free and cheap date ideas in Phoenix that won't break the bank.
28. Check Out the Street Art
The city streets are home to some pretty impressive oversized murals. Check out this free date idea in Phoenix to experience the art scene at no cost. A quick online search will give you all of the information you need for a self-guided tour of these wonders of urban art.
29. Pack a Picnic With a View
A picnic is one of the most economical ways to enjoy a meal out. Grab your favorite sandwich fixings and salad toppers and pack a delicious meal. Then, head to a scenic spot like Dobbins Lookout and appreciate each other's company and the picturesque view with a peaceful picnic.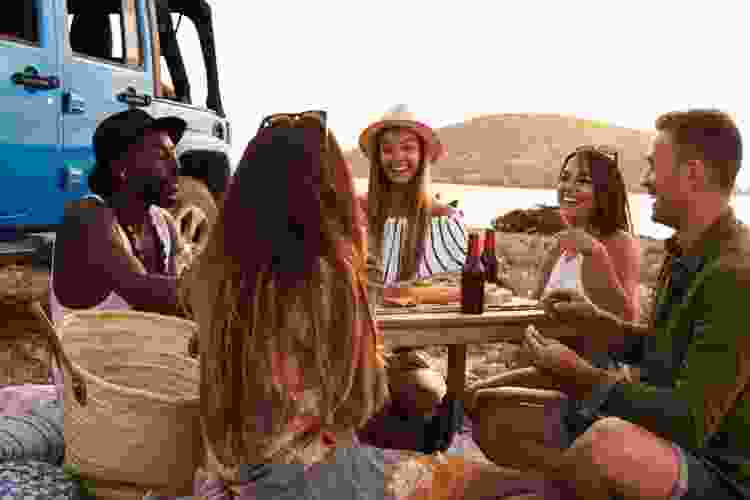 30. Enjoy a Blast From the Past
Explore Heritage Square and go back in time. This is an awesome date idea in Phoenix for history buffs. According to Phoenix Mag, the block is the oldest in the city. Take a stroll for a free and enjoy the well-preserved structures. You can also pop into one of the area's budget-friendly eateries or tour one of the homes for a small fee.
31. Check Out the Festival Schedule
There are tons of free events in and around Phoenix to check out. Look up the festival schedule to find a free one to attend. From seasonal celebrations to cultural happenings there are lots of public events that make for fun dates.
32. Spend a Day at the Park
A day at Papago Park is one of the best low-cost ways to enjoy hours of fun. This is also one of the best date ideas in Phoenix for tons of different interests. Check out the Hole in the Rock Trail for incredible photo ops. There are also a few bodies of water, a desert rarity, making the park a fun spot for fishing too.
33. Visit a Free Art Museum
The art museum at Arizona State University features free admission year-round. Immerse yourself in the rotating exhibits and impressive collections. The museum also features special events with free tickets for a fun and cheap date idea in Phoenix.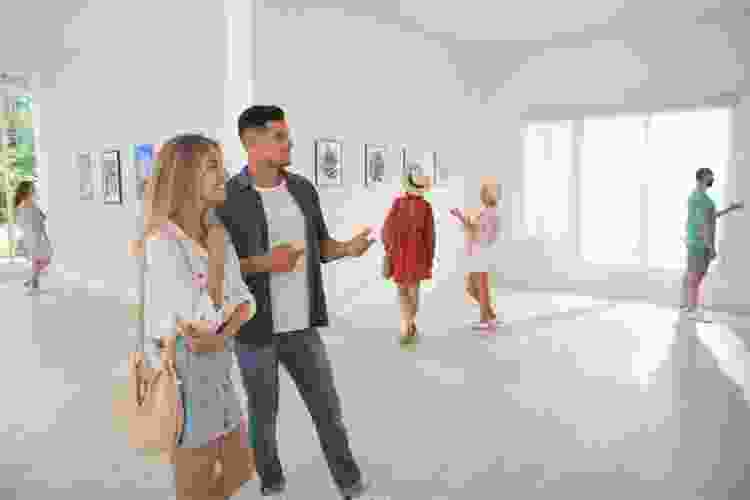 These fun date ideas in Phoenix are sure to impress that special someone and make the most of your time together. And you'll create a memorable connection while enjoying some of the best places and activities that the weather has to offer. So, start planning the itinerary for your next date adventure today.
For even more fun date ideas, check out other experiences happening on Classpop!