33 Most Epic Date Ideas in Denver for 2023
Published on Sep 2nd 2022
| 0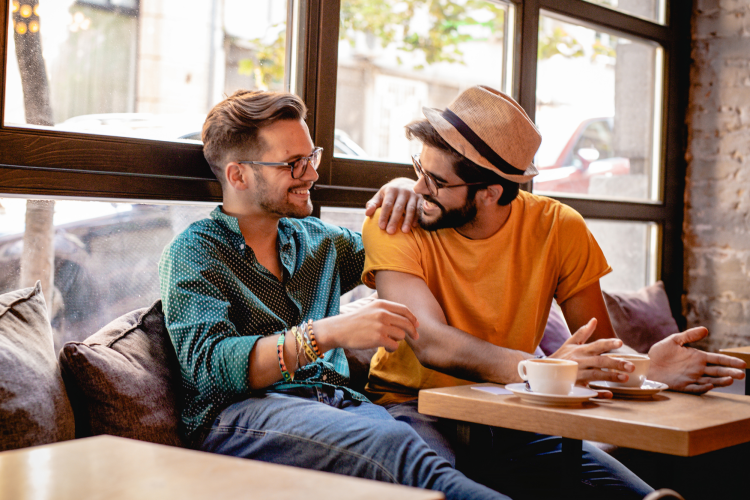 Couples looking for fun things to do have a fantastic range of options when selecting date ideas in Denver. With outdoor options for nature lovers, delicious selections for foodies and fun possibilities for creativity fans and couples on a budget, you can make any Denver date night in 2022 an occasion to remember!
It can be challenging for long-term partners to come up with fresh ideas. But as Marriage experts point out, dating helps keep you aligned with your partner in important ways, even after marriage.
So, it's important to keep asking "Where should I go on a date in Colorado?", even if it takes a little creativity to keep the possibilities coming. To help make it easier to choose, we've compiled a list of the most epic date ideas in Denver. It's a collection that's sure to provide plenty of inspiration!
Jump to Section
Creative Date Ideas in Denver
1. Get Dancing
Where should I take a girl on a first date in Denver? Dance lessons are at the top of the list! Check out expert-led dance classes in Denver for sessions in classic and contemporary steps. Or bring the fancy footwork home with online dance classes and learn in a more comfortable setting.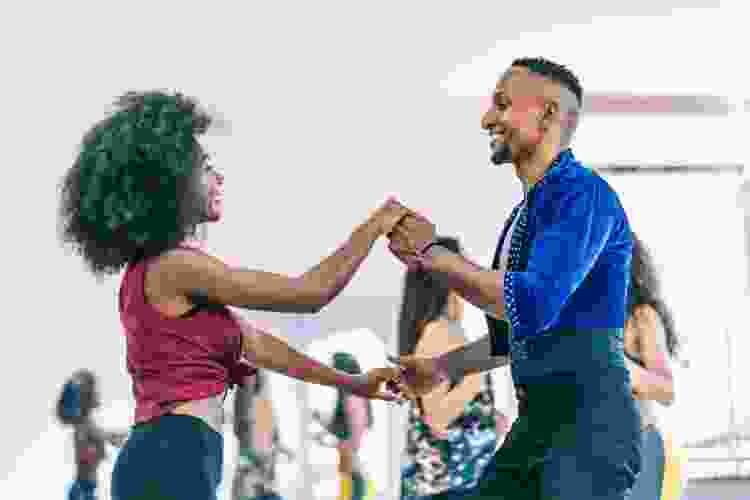 2. Spin the Wheel
Pottery classes are ideal date ideas in Denver for couples who love trying new creative avenues. Learn the basics of creating incredible clay works in a variety of styles, from expert potters who've mastered the art form and have wisdom to share. It's your chance to express your artistic vision in three dimensions!
3. Point and Click
With photography classes, photo-curious couples can elevate their snapshot skills with expert local photographers sharing their expertise. Photo-based date ideas in Denver make it easy to learn smartphone, traditional film and digital photography so you can snap like a pro.
For long-distance date nights, click into online photography classes that let you take the photo fun on location!
4. Pencil It In
Turn your date ideas in Denver into a study in artistry by signing up for drawing classes around the city. You'll learn from talented artists who can help you see the world from a new perspective. An evening at home with online drawing classes lets you explore your talent in a relaxed environment for a cozier creative experience.
5. Drink in the Color
For pressure-free first date ideas, paint and sip provide a party-like atmosphere with drinks and snacks on hand for hungry artists. There's no experience necessary, and you both head home with your own striking canvas!
If an at-home art experience is more your speed, online painting classes let you share creative courses from your own home studio.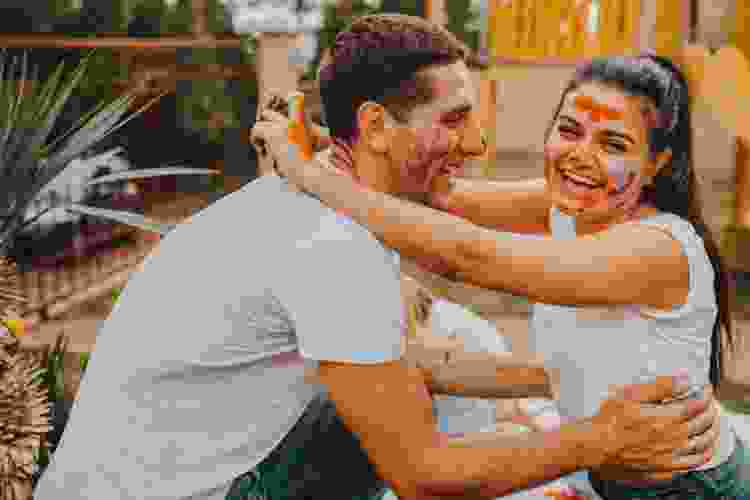 Foodie Date Ideas in Denver
6. Get Sizzling
Bring amazing dishes to the table by adding expert-led cooking classes in Denver to your menu of possibilities. You can choose from an ever-growing list of cultures and cuisines, everything from favorites you know and love to savory new adventures in taste and texture.
7. Elevate Your Home Dining Options
With online cooking classes at the top of your list of date ideas in Denver, you can create exquisite meals to enjoy with one another without leaving home. Tune in for streamed sessions in international cuisine and domestic delights or try a specialty meal to make magical moments even more delicious!
8. Eat in Stages
If you're looking for exciting things to do in Denver at night, try a progressive dinner! This twist on the pub crawl features separate courses at different restaurants.
Order appetizers at one spot, move on to salad at a new eatery, pick out an entrée at another diner and finish with dessert at a well-chosen café. It's a fun way to shake up your usual order.
9. Just Desserts
A rendezvous for sumptuous desserts should top your list of first date ideas in Denver! With less pressure than an entire dinner, you can enjoy sugary treats at Milk and Cake in downtown Denver, a perfect get-to-know-you opportunity and sweet beginning for new couples.
And of course, coffee or wine are an ideal complement to the decadent treats, as well as an added layer of elegance for your initial introduction.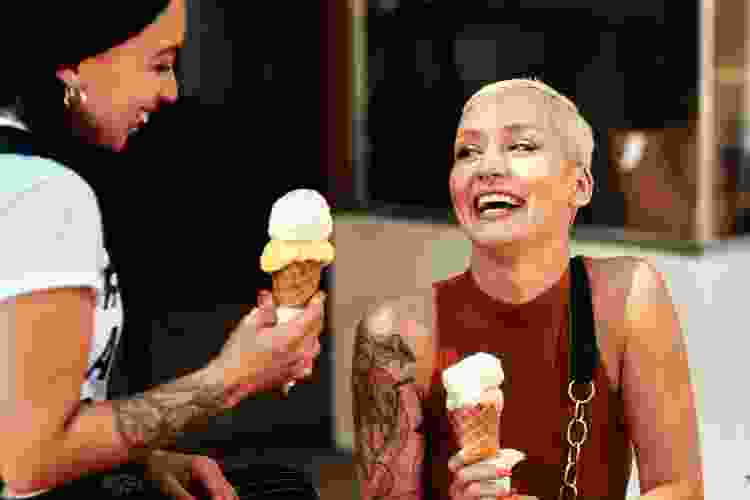 Unique Date Ideas in Denver
10. Act It Out
Couples can entertain each other by signing up for acting classes. Even if you've never performed, you'll learn how professionals do it while working with local performers with magic to share. You can even tap into online acting classes to test your skills on a stage that's closer to home.
11. Drink Up
Add some new cocktails to your home bar menu with online mixology classes. These digital sessions make great date ideas in Denver for amateur bartenders looking to add new zing to their usual selections.
Work with phenomenal mixologists who bring creative flair to everything they serve. They love helping novice mixers bring the right balance to the glass, no matter what you're pouring!
12. Pop a Bottle
Wine lovers in search of novel sips can cuddle up with virtual wine tastings, ideal date ideas for turning a night out into an evening in! With help from knowledgeable sommeliers, you'll discover new vintages and varietals to expand your palate. It's a convenient way to learn the newest trends in wine flavors without having to chase the grapes all over town!
13. Start Crawling
With a pub crawl among your date ideas in Denver, you can explore the beverage landscape of the city in a single evening. Line up four or five spots, leaving plenty of time in between to sip, savor and sober up before moving on. Add small bites at each stop to sample the foodie flavors while you're at it!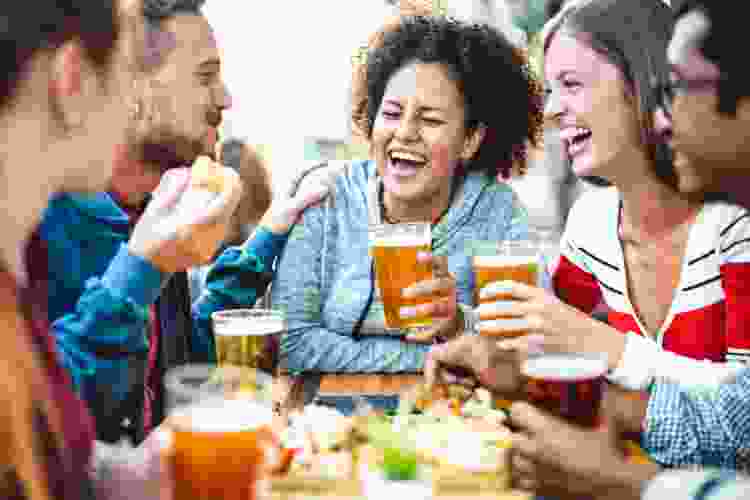 DIY Date Ideas in Denver
14. Get in Bloom
Bring beauty into your home by trying virtual flower arranging classes. These creative date ideas let you work with local florists to master the principles behind satisfying floral compositions. Prepare stunning bouquets, cozy wreaths and greenery sprays and brighten up your space with your sweet someone!
15. Drop the Hammer
With woodworking classes added to your mix of date ideas in Denver, lovebirds have the chance to make pieces that are both handsome and functional. Work with master craftsmen and discover the secrets of turning raw materials into finished keepsakes you can take home.
16. Blow Things up
Glass blowing classes bring the fiery drama of the hot shop to your date ideas in Denver. Work together on shimmering art pieces made from a combination of sand, heat and imagination! These courses are equal parts industrial and artful, providing a relaxing evening of creative exploration for curious couples.
17. Follow the Pattern
Sewing classes give couples the chance to collaborate on stitched projects that add color and comfort to their date ideas in Denver. With courses led by sewing experts, students learn to adhere to patterns, plan projects and explore machine and hand-stitching techniques from a time-honored creative tradition.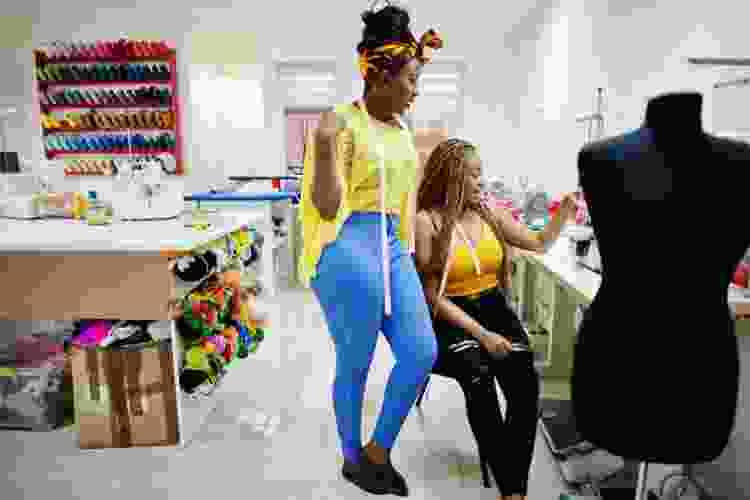 Indoor Date Ideas in Denver
18. Get in the Game
Hosted home game nights via the Internet just might top the list of cozy date ideas in Denver for 2022! Hunker down and test your knowledge with online trivia games or spin the wheel on a slew of fun virtual game nights on the calendar.
You can test your search skills with virtual scavenger hunts or put your combined puzzle-solving skills to the test with virtual escape rooms that bring the pulse-pounding excitement to your device.
19. Ready Player Two
Arcade trips are electrifying date ideas Denver for couples under 21 looking for an easygoing time together. Plan an afternoon or evening at Dave and Busters and enjoy dinner, soft drinks and some friendly competition at the consoles. Combine your tickets and find a fun souvenir in the gift shop to remind you of your good time together!
20. Do Dinner, But Better
An evening out is your chance to sample some of the more upscale date night restaurants Denver has waiting for you. Chic eateries like Nocturne dial up the wow factor with dinner and live jazz performances for a luxe evening of drinks, dining, conversation and magical musical moments couples will love. The ultimate in romance awaits!
21. Revisit the Classics
Whatever your generation considers "classic movies" makes for great date ideas in Denver to rewatch some of your favorites! Whether the titles you choose are from the golden age of film, nostalgic '80s adventures or more of a '90s-style groove, cue them up on streaming services like Amazon Prime or Hulu and enjoy a trip through the cinematic time machine. Don't forget to bring the snacks and drinks before you snuggle up!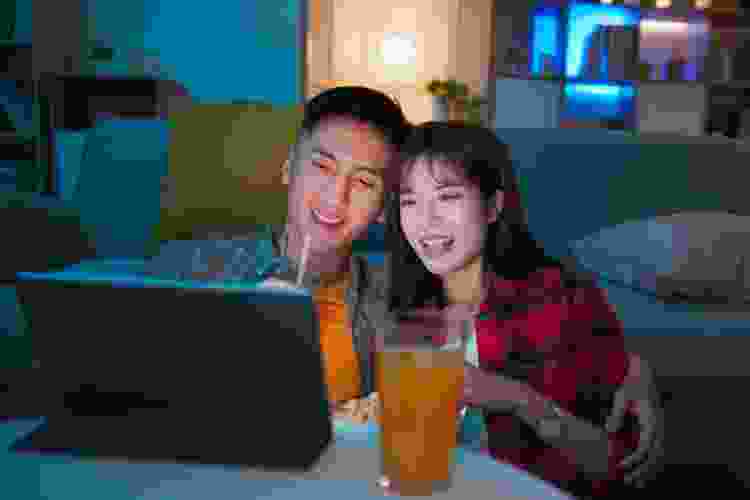 22. Take a Dive
On the opposite end of the spectrum from a high-end dining experience, a visit to a dive diner for comfort food and laid-back atmosphere should be on everyone's list of unique date ideas in Denver! Places like Highland Tavern and Prohibition offer diners unpretentious dishes that deliver delicious flavor and serve up drinks that hit the spot.
Outdoor Date Ideas in Denver
23. Zip It Up
Crank up the adrenaline in your date ideas in Denver by signing up for a zipline excursion in the Mile High City! Denver Adventures provides rides on Colorado's longest ziplines, ensuring a long-lasting journey for thrill-seeking couples.
The course is a scenic 30-minute drive outside of the city. You'll zoom along at upwards of 60 miles per hour on over a mile of line hovering 250 feet above the ground!
24. Learn the Ropes
Tackle the fun ropes course at Adventure Golf and Raceway for an exhilarating date idea in Denver for the under 21 set. The expansive three-level course includes 25 challenges like barrels, tight ropes and skateboards for pulse-pounding twists along the way. When you're finished with the ropes, head straight down and conquer the massive maze that lurks below.
25. Scoot Along
If you've never thought of having a Vespa tour of the downtown area among your collections of unique date ideas in Denver, have you even dated? These iconic scooters offer the perfect blend of style and speed for taking in the sights around the city.
ScooTours Denver Scooter Rentals is located across from the Colorado Convention Center and provides the cutest vehicles for you and your date to putt-putt around on your own on a guided tour to make sure you don't miss the highlights.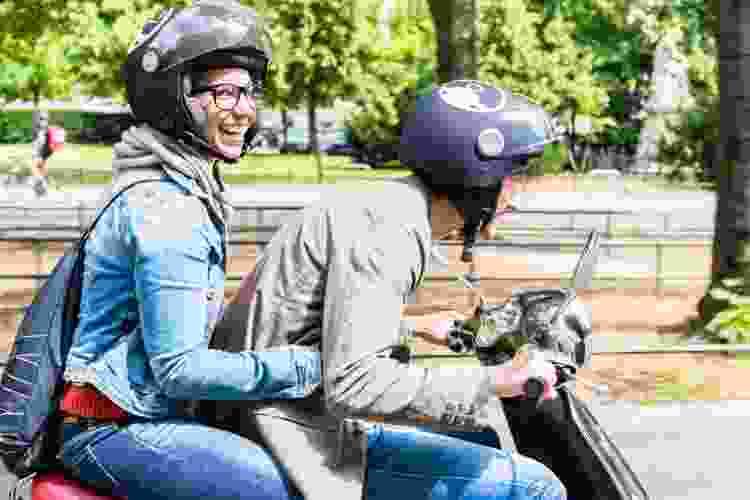 26. Get Pedaling
Try pedal boats for a fun outdoor experience that doesn't require special skill! You can find these easy to operate vessels at City Park. Wheel Fun Rentals can set you up with swan-shaped boats for an extra romantic tunnel-of-love vibe as you make your way across the lake.
There are even LED-lit night rides to add atmosphere to your date ideas in Denver. It's a fun way to enjoy the sweet Colorado air in a setting that's perfect for making wholesome memories!
Sober Date Ideas in Denver
27. Zero In
When exploring date night restaurants in Denver where alcohol isn't a factor, teetotaling couples can try Awake Denver, a zero-proof bar that mixes up luscious virgin concoctions that are every bit as delicious as their alcoholic counterparts.
You can also explore the offerings at Zero Proof Dinners, an organization providing seasonal events centered around dry dining. These occasions take place at interesting locales and focus on creative gastronomy and alcohol-free artisan cocktails that leave nothing out but the booze.
28. Be Flexible
Keep your energy clean and alcohol-free with a yoga session to align your meridians and bliss out on your own supply! The mind-clearing power provided by a round of asanas is just the thing to make you feel a natural buzz with no chemical assistance. Head to a nearby vegan spot for lunch or dinner afterward to keep the clean living going!
29. Espresso Yourself
A shot or two of caffeinated goodness adds spark to sober date ideas in Denver, even when the java isn't needed to clear your hazy head. Find a table at your favorite coffee shop and settle in for a lowkey night of cappuccino and conversation.
Or go modern with a visit to the Molecule Effect, a combination coffee bar and art space that gives you a range of options in a single contemporary space.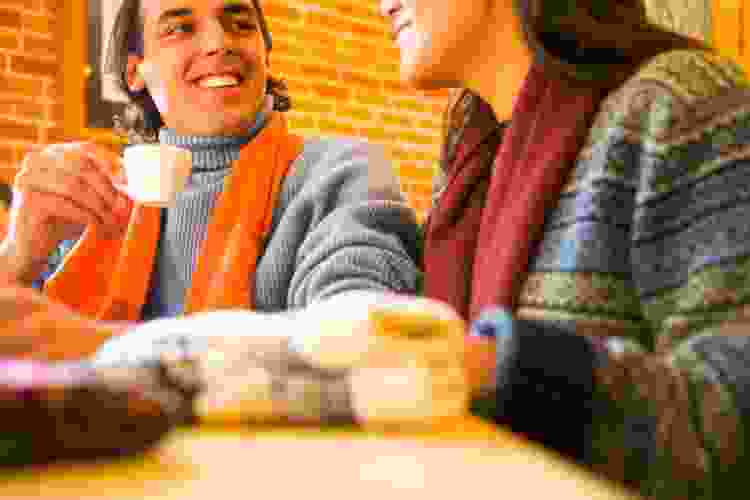 30. Get Modern
Keep your senses sharp with a trip to a modern art gallery for a sober date idea in Denver that can be a real eye-opener! Try the cutting edge works at Pirate Contemporary Art, a funky space with quirky avant-garde leanings.
Visit RedLine for the latest in local artists sharing their works in a cooperative space filled with inspiration. Or drop in at Mirada for some of the most refined contemporary art in the Denver area.
Free & Cheap Date Ideas in Denver
31. Be First
No matter when you plan a romantic outing in Colorado's capital city, artful free date ideas in Denver always start with First Friday Art Walks! On the first Friday of each month, area art galleries and studios extend their hours from 5:30 p.m. to 9:30 p.m. and open their doors to the public.
These gatherings take on a festival atmosphere with art at the center. Local artists set up shop on streets and sidewalks for the public to enjoy. And it's entirely free to walk and peruse and soak up the inspiration!
32. See the Sweets
Free date ideas in Denver don't get any sweeter than a visit to the Hammond Candy Factory. This beloved confectioner offers free tours of their facility.
Monday through Saturday, guests get a 30-minute behind-the-scenes look at how the company creates its lollipops, candy canes, chocolate bars and other treats, found in gourmet shops all around the U.S.
Reservations are required, so be sure to book early to get your desired time. Visit the factory shop on your way out to pick up treats to share!
33. Book It
Your options for an inexpensive Denver date night in 2022 include a visit to Tattered Cover, one of Denver's most beloved used bookstores. Pick up an affordable title, grab a chai tea at the coffee counter and settle in to read passages aloud to one another for an old-fashioned literary love fest!
If you have a favorite title, share it with your companion and encourage them to do the same. Or play story roulette and pick an entirely new title to discover together. Romantic date moments on a budget for the win!
If you're stuck for answers to the question "Where can I go on a date in Denver?", the answer depends entirely on what you like to do. You can plan an intimate night at home while learning how to cook, mix cocktails and even paint like a pro. Easygoing evenings of game play and pub-style trivia can take the pressure off to run from place to place.
For more adventurous lovebirds, enjoy the incredible landscape with tours, hikes and activities like zip lining and kayaking. No matter what you choose, remember that fun is key, and decide accordingly.
For even more fun date ideas, check out other experiences happening on Classpop!