39 Most Fun 60th Birthday Gift Ideas for 2023
Published on Nov 7th 2022
| 0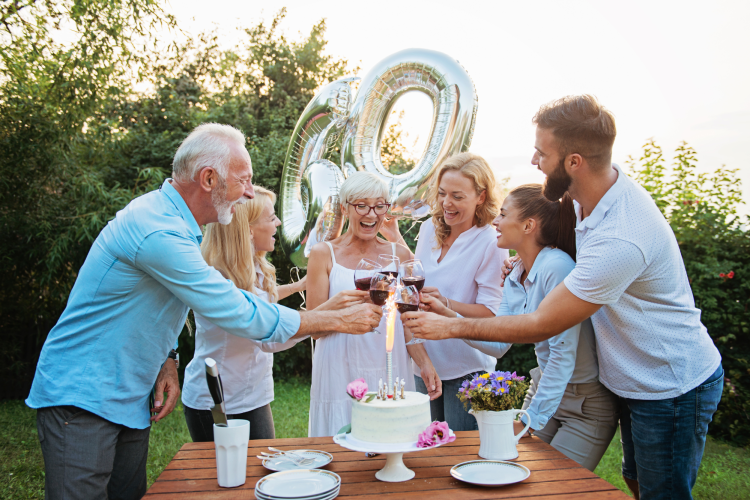 If you are not generally good at picking out gifts, you're about to get some serious help with this list of fun 60th birthday gift ideas. Celebrating a birthday for someone you love is always a special occasion, but the 60th is a really big deal.
Why is the 60th birthday so special? In some cultures, 60 years is believed to represent a full life cycle, which means that life starts over again after this age. What a reason to celebrate!
So, what is the traditional gift for a 60th birthday? There are the go-to sentimental options like engraved jewelry, customized artwork or monogrammed bags. But this is a major milestone, so you'll want to strive for something that's a little more unique.
Our list of the most fun 60th birthday gift ideas is designed to get your wheels turning. No matter what you choose, the recipient will feel special simply because you remembered their special day and wanted to celebrate it with them.
Jump to Section
Creative 60th Birthday Gift Ideas
1. Painting Classes
If you ask a woman what she wishes she had learned to do as a child, many will tell you they would have liked to learn to paint. It's never too late! Online painting classes are fun and appropriate 60th birthday gifts for artists, but paint and sip events are more of a party.
Check out paint and sip in Sacramento or paint and sip in Los Angeles to get a feel for how it works. There is also a variety of choices for paint and sip in Chicago or click here to find paint and sip near you.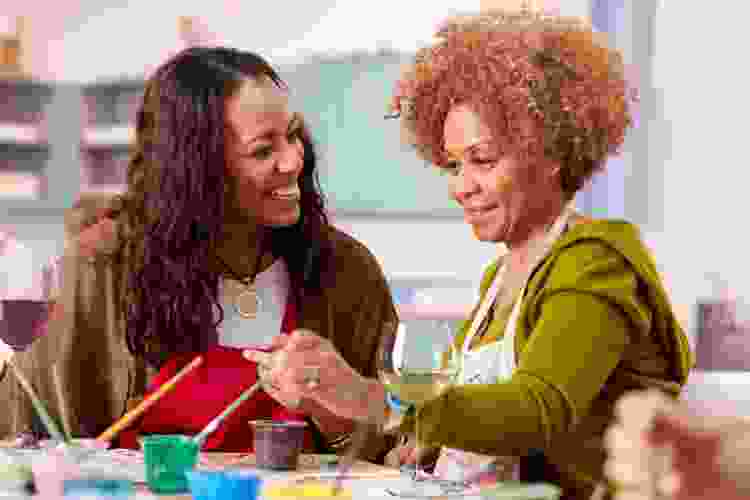 2. Pottery Classes
Turning 60 often means you have more time to spend on creative pursuits. A great gift idea for those who like to work with their hands is a pottery class.
Can't find one nearby? That's ok, it doesn't matter where you live if you sign up for a class online. Explore the different artistic styles between the east and west coast with pottery classes in Minneapolis, pottery classes in the Bay Area or pottery classes in San Diego.
3. Dance Classes
Birthdays are a time of celebration, and that calls for dancing! A fun 60th birthday gift idea is to try online dance classes at home. Individual classes are very affordable, and there are a wide variety of dance styles to choose from.
Dance classes in Las Vegas may include salsa or even pilates. Dance classes in Los Angeles might offer ballroom style while dance classes in Orlando may teach you hip hop or belly dancing. No matter where you are, just bring your feet and feel the beat.
Foodie 60th Birthday Gift Ideas
4. Cooking Classes
What do you do for a 60th birthday for someone who enjoys being in the kitchen? Treat them to online cooking classes. With online options, you have the freedom to explore nearly any type of cuisine.
Check out some of the culinary creations available with cooking classes in Chicago, cooking classes in San Jose or cooking classes in Orange County. Who knows? There might even be cooking classes near you.
5. Espresso Machine
We're betting that your 59-year-old friend has the same coffee maker they've used for years. An espresso maker is the type of gift that people want to buy themselves but often put off. Getting a quality brand might be a bit of a splurge, but we're betting they'll absolutely love this 60th birthday gift idea.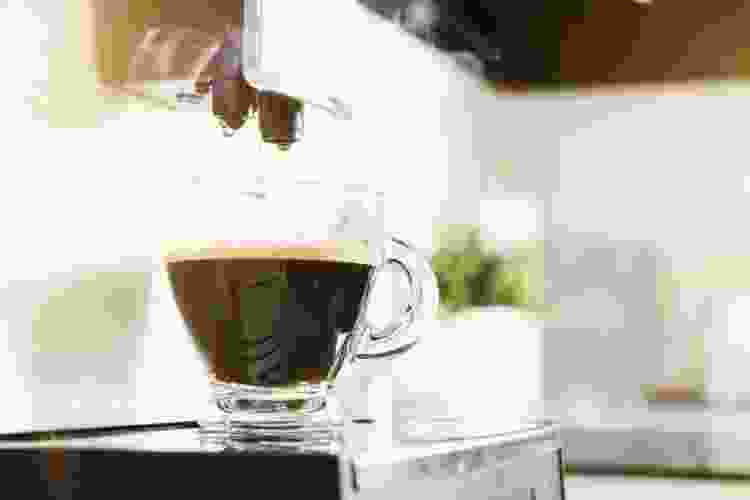 6. Cheese of the Month Club
Food of the month clubs are great gifts for foodies. Everyone has their favorites, but the only way to discover new cheeses is to try them. That's why a subscription to a cheese of the month club is a great 60th birthday gift idea for a cheese lover. There are many clubs to choose from, but Murray's got Food & Wine's vote.
7. Meal Plan Subscription
Even for foodies who love to cook, a meal plan subscription can be a fun way to branch out and get new inspiration. We think they also make a great 60th birthday gift idea because the recipient gets to enjoy the process of choosing their meals from week to week. The New York Post did a thorough analysis of dozens of meal plans during the pandemic, so all you have to do is pick one.
8. Fine Dining
It goes without saying that an appropriate 60th birthday gift idea is to go out for a special fine dining meal. Ask the restaurant if you can bring your own cake or if they might have a special dessert for the occasion.
9. Breakfast in Bed
There's nothing like spoiling someone with breakfast in bed. It takes a little planning to pull it off, but it's an intimate 60th birthday gift idea that will start their day off right.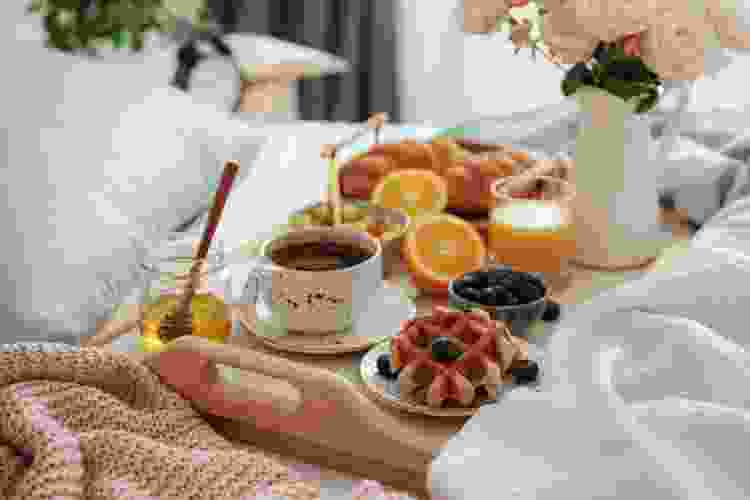 Unique 60th Birthday Gift Ideas
10. Online Mixology Classes
Learning how to make a proper cocktail is easier than it looks, and it's a great 60th birthday gift idea for any cocktail enthusiast. Pair online mixology classes with a few bottles of the necessary ingredients and a set of fancy cocktail glasses and you're done!
11. Virtual Wine Tasting
We all hope to age like a fine wine, yet so few of us even know what that means. The perfect 60th birthday gift idea might be to participate in virtual wine tastings and let an expert educate you on the finer points.
12. Photography Classes
We all have a smartphone that takes great photos, but there is still an art to being able to take a great picture. Photography classes are on top of the list of things that people plan to do when they retire, so gifting someone a photography class is an ideal 60th birthday gift idea.
13. Kayak
Helping an older adult to get out there and stay active is one of the best 60th birthday gift ideas you can give. Kayaking is relatively low impact but helps strengthen nearly every muscle in the body. Plus, it's a great way to enjoy time outdoors.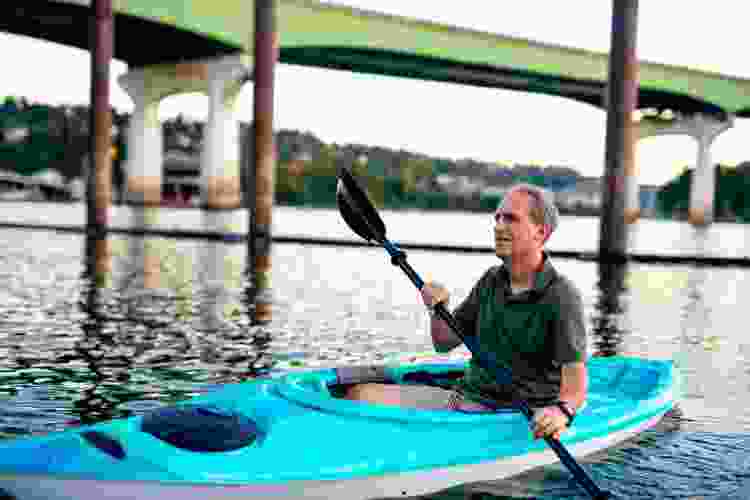 14. Personalized Stationery
On the list of unique 60th birthday gifts for her is personalized stationery. The art of sending a real letter is lost on recent generations, but it still means something to those who believe in taking the time to put pen to paper instead of fingers to keyboard. It's a great idea for those who find joy in sending a note the old-fashioned way.
15. Birthday Message on the Jumbotron
If the birthday guy or gal is a sports fan, then taking them to a game is an easy choice for a 60th birthday gift idea. If you plan in advance, you might be able to arrange for a special birthday message on the jumbotron or at least a visit with the team mascot.
16. Curated Book Club Subscription
All bookworms know that you get into a slump now and then, so the best 60th birthday gift you can give an avid reader is a subscription to a curated book club. Tailored Book Recommendations actually pairs up the recipient with a real book nerd that gets paid to make sure they make the right pick.
17. Go Bike Riding
If there's one form of exercise you're never too old for, it's bike riding. There's something about the freedom of being up on two wheels and feeling the wind in your hair that brings out the kid in all of us.
It's easy to rent bikes but buying someone their own is a 60th birthday gift idea that means they'll be able to hop on whenever the urge strikes.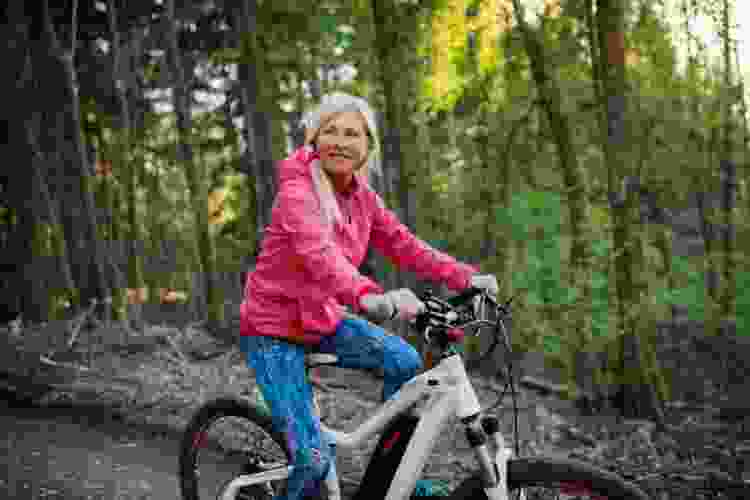 18. Journal
The older we get, the harder it is to hold on to all the special memories we've accumulated over the years. Journaling is a great way to take time to reflect on who we are, where we've come from and where we still plan to go. The Purple Onion Books carries a fabulous collection of gift-worthy journals that make for thoughtful gift ideas.
19. Adopt a Pet
This idea requires that you think it through carefully, but maybe the best 60th birthday gift idea is to give them a new best friend. It's perfect for anyone who is single, and you get the joy of watching them give an animal a forever home.
20. Spa Day
It doesn't matter the age. A gift certificate for a full day at the spa is always a fabulous birthday gift idea. Wrap it up with a pair of new fluffy slippers and some essential oils to complete the package.
21. Play Board Games
Anyone celebrating a 60th birthday this year knows that long before there was Xbox and Playstation (or even Atari), there were board games. Old-fashioned throw-the-dice and strategy games are still fun, and they can have real benefits.
According to this article from Thrive Global, "play is a key component of human growth but adults are not that good when it comes to making time for it," which is why board games are a smart gift idea.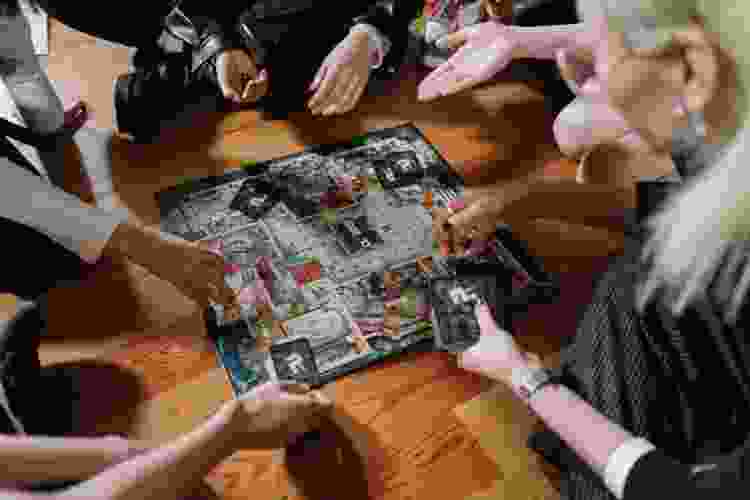 22. Engraved Whiskey Glasses
When it comes to simple 60th birthday gift ideas for dad, cocktail glasses are a good choice. It's easy to just pick up a bottle of booze for the liquor lover in your life, but an even classier idea is to order engraved glasses to go with it. You can choose their initials or a variety of fun quotes related to getting better with age.
DIY 60th Birthday Gift Ideas
23. Practice Ikebana
If you are looking for the right gift for someone who enjoys creative hobbies, try signing them up for virtual flower arranging classes. Instead of buying a beautiful bouquet for the special occasion, buy individual flowers and let the star of the show create their own.
24. Learn to Carve Wood
Men are always the hardest to buy for, so what are good gift ideas for a man's 60th birthday? If they're into wood, then surprise them with a woodworking class to get their creative wheels turning. Maybe this is the kind of hobby they've always wanted to take time for.
25. Glass Blowing Classes
It's absolutely irresistible to watch, so why wouldn't glass blowing classes be a fun 60th birthday gift idea? Experience gifts come in all shapes and sizes, so put your fingers on the keyboard and see what you can come up with.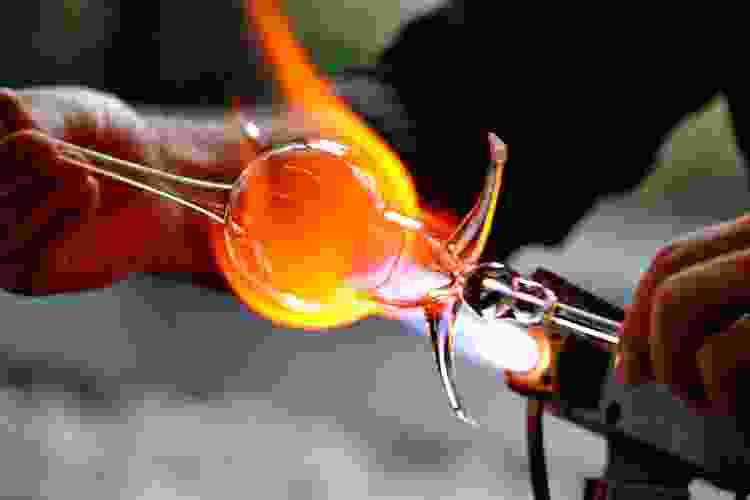 26. Make Candles
Nobody wants to see 60 candles ablaze on a cake. A better 60th birthday gift idea for her is to create a customized candle that will last for more than one breath. There are dozens of online vendors that sell the supplies and provide instructional videos.
27. Build a Bird Feeder
There is something peaceful about sitting down to do a little bird watching. And for anyone who's turning 60, the gift of downtime is invaluable. You don't have to have woodworking skills to do it. There are dozens of quick and easy ideas online, and the birds will be happy with whatever you choose as long as it's full of tasty seeds.
28. Plant a Garden
Having time to garden is up there with learning to paint on the list of things many of us hope to do in our later years. A fun gift idea is to visit the local nursery and go wild picking out plants that appeal. Then spend some quality time getting your hands dirty and creating something they'll be able to spend time on for years to come.
Meaningful 60th Birthday Gift Ideas
29. Create a Photo Album
The internet has made it easier than ever to create high-quality photo albums online with just a few clicks. Whether it's a chronological history or just a collection of photos from a recent special event, customized photo albums are always meaningful 60th birthday gifts.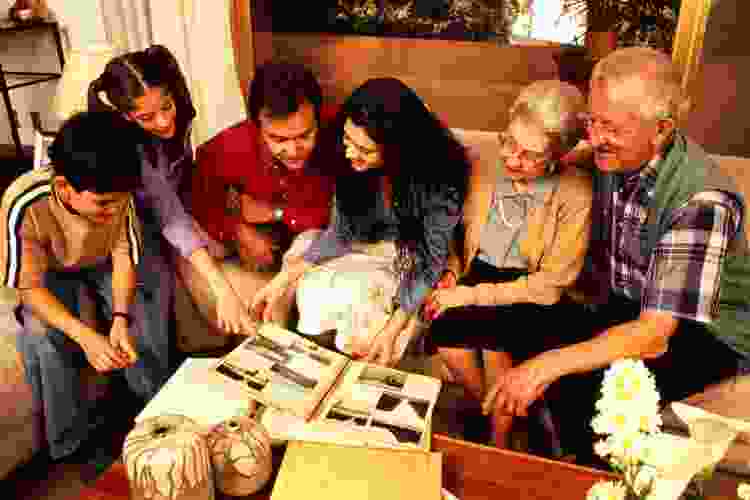 30. Birth Chart
A birth chart is a snapshot of the planetary alignment based on the date and location of birth. It can be a fun project, but for many, it provides unique insights into personality traits and the things that will help us lead more fulfilled lives. This is a unique 60th birthday gift idea for sisters or anyone who is in tune with their astrological side.
31. Lifetime Travel Map
"With age comes wisdom, with travel comes understanding." The perfect 60th birthday gift idea for someone who has traveled extensively is a customized travel map. They come in all different shapes, colors and sizes and the recipient gets to have the fun of putting push pins into every destination.
32. Family Recipe Keepsake
What do you buy a 60-year-old woman who loves to cook? Every woman has a treasured family recipe. Maybe it's grandma's apple pie or mom's homemade lasagna. A thoughtful 60th birthday gift idea is to memorialize it as a keepsake. Recipes can be printed on cutting boards, kitchen towels or even serving platters.
33. Make a Cake
The best 60th birthday gift ideas for mom are things that are homemade. Mom always made your birthday cake when you were a kid, so now it's your turn. Use a mix if you must, but first, check out this timeless recipe from Southern Living for a Coca Cola Chocolate Cake. It's foolproof.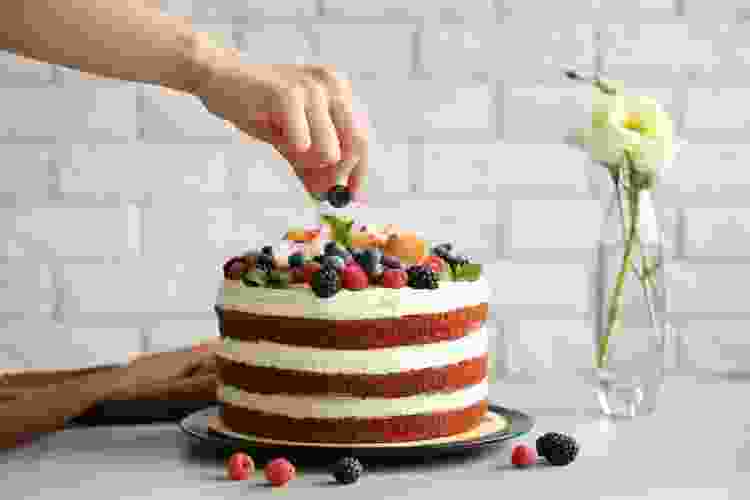 34. Schedule a Cruise
What do you do for a 60th birthday that will really make a splash? Cruises are one of the most budget-friendly ways to get out and see the world. And since the pandemic, cruise lines are clamoring for business so take advantage. Sending someone on a cruise is an over-the-top gift they won't want to return.
35. Flashback to Their Birth Year
If they're celebrating their 60th birthday in 2023, that means they were born in 1963 so why not surprise them with a book that highlights the most fun and interesting things that happened the year they were born?
36. Tickets to a Show
The magic of theater is always a memorable experience, so a special 60th birthday gift idea is to surprise them with tickets to a show. If you can't find a theatrical play, consider tickets to the symphony instead.
Funny 60th Birthday Gift Ideas
37. Cake Explosion Box
Cake explosion boxes might just be the most fun 60th birthday gift idea yet. There are many different companies offering them online, and you'll have as much fun picking one out as watching someone open it.
38. Gag Gift Basket
Here's a 60th birthday gift idea funny enough for your favorite practical joker. Put together a gift basket with old folks supplies — antacids, arthritis cream, butt paste, denture paste — you get the picture. It's funny, but probably also useful.
39. Silly Socks
Why is it that socks are such a classic gift? Have some fun picking out 60th birthday gift ideas that reflect someone's unique style and personality.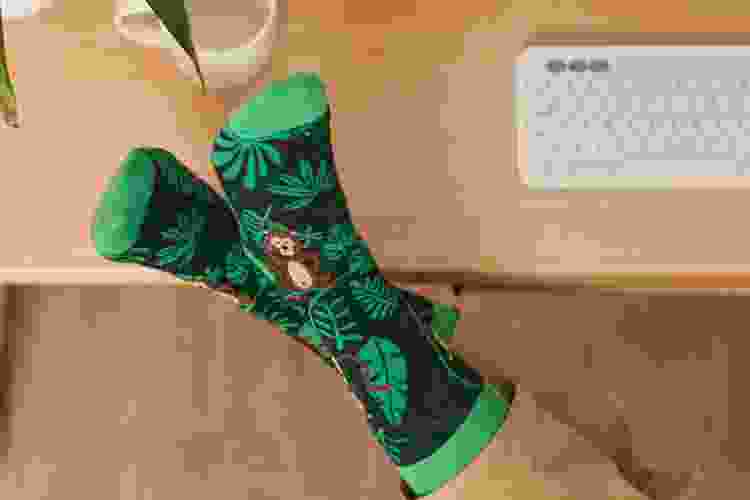 The gift of giving is truly a joy, especially when it's for someone you really care about. When it comes to finding just the right 60th birthday gift idea, you'll know it in your heart when you find it. Try not to put too much pressure on yourself. Remember that just wishing someone a "Happy Birthday" is often enough.
For even more fun gift ideas, check out other experiences happening on Classpop!