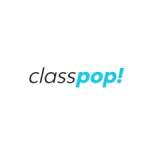 Chef Daniel
After graduating from culinary school, Chef Daniel completed an internship in Umbria, Italy and became a sous chef shortly afterward, partnering with Iron Chef Jose Garces. He's spent the last five years as the go-to chef for a selection of eateries within a restaurant group that has helped elevate a neighborhood in disrepair into a desirable upscale destination.
Guest reviews for Chef Daniel

Shari
02 Feb 2023
Last night I took Chef Daniel's "Authentic Italian Comfort Food" class and had a wonderful time. I learned a lot and cannot wait to attempt some of the recipes at home. I was always too intimidated to attempt fresh pasta but with the right tools and techniques it doesn't seem so daunting. Chef Daniel was also very welcoming and informative. I'd love to take another one of his classes one day!

Claudette F.
17 Feb 2020
Wonderful evening...great menu! Came home with lots of tips! Would highly recommend cooking with Chef Daniel.