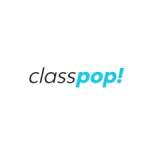 Chef Daniel
After graduating from culinary school, Chef Daniel completed an internship in Umbria, Italy and became a sous chef shortly afterward, partnering with Iron Chef Jose Garces. He's spent the last five years as the go-to chef for a selection of eateries within a restaurant group that has helped elevate a neighborhood in disrepair into a desirable upscale destination.
Guest reviews for Chef Daniel

Claudette F.
17 Feb 2020
Wonderful evening...great menu! Came home with lots of tips! Would highly recommend cooking with Chef Daniel.