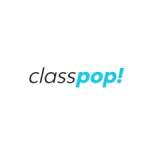 Chef Logan
Chef Logan is an experienced chef with a number of titles under his belt, from executive chef to director of team building exercises for a world-renowned food company. Chef Logan's background spans a diverse array of cuisines, although his specialty is Italian food. He prides himself on his homemade pizza, which he loves to share with his students. Not only does Chef Logan work with aspiring chefs of all abilities but also of any dietary persuasion, as he can easily accommodate allergies and intolerances.
Guest reviews for Chef Logan

Claudia
18 Dec 2022
The best cooking class ever! I took a sushi class with my son and chef Logan was absolutely fabulous. He is a culinary encyclopedia and can teach you everything you need to know about cooking, and tell you stories of how different dishes and cooking techniques came to be. I highly recommend him!

Nancy
21 Nov 2022
Chef Logan gave clear instructions and multiple tips throughout. The class pace was fast, but a lot was packed into the 75 minutes. The meal was delicious!

Kiara
06 Nov 2022
Logan was very knowledgeable and friendly. He checked in with the group often to make sure were where we needed to be. My son and I had so much fun!

Sheree
21 Aug 2022
He was great. Very helpful. My Paella did not turn out good. Burnt bottom of my pan and my shrimp was over done. Not his fault though. Just disappointed it didn't turn out.

Leonora
07 May 2022
Chef Logan is the best, very easy to follow. Super communicative, and his recipe was amazing. Recommend 100%

Kelly
21 Feb 2022
Great class. Chef Logan is clear, concise, patient and quite knowledgeable. This was a fun class and the recipes were absolutely delicious! Would definitely take a class with Chef Logan again.

Dana
05 Feb 2022
Awesome class fast paced and full of great information and tips. Great date night activity!

Sara
28 Dec 2021
Great lesson and i loved the recipes

Liz
27 Dec 2021
Chef Logan was great! I loved the class. I only wish more information had came about ahead of time for what to make. Like we made all the sauces, rice and tried to chop the cucumbers ahead of time because we didn't know we would be going through those things during class.

Lindsay
06 Dec 2021
Loved all the extra culinary tips!