TEACH CLASSES ON CLASSPOP!
Fill classes and book group events. Increase your
earnings. Expand your audience.
JOIN A MARKETPLACE
full of engaging classes and experiences at
incredible local venues.
Expand Your Audience
Create your own schedule and share your skills with eager learners in new markets.
Increase Income
Increase your earning potential by hosting events or becoming a partner venue.
Support System
With our professional marketing, sales and customer support team, you can do what you love stress-free.
You have the skills,
we've got the rest.
A platform where your classes are visible to thousands of eager customers, exposure via online ads and social media, top-tier support for you and your guests, and lots of new eyes on your individual talent are just the beginning of the benefits you'll get from becoming a host on Classpop!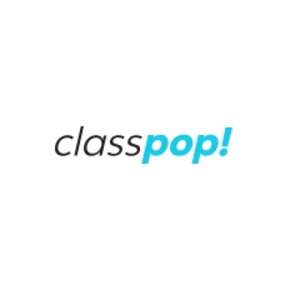 Salit | SHEBA Bellydancing
"I'm thankful to Classpop! for featuring our bellydance school on their website in such a fun, positive way that encourages new students to sign up and discover our experience. The platform is good at extracting the class schedule and info from our website so we don't need to do anything. Just sit back and wait for the students to show up. Payout is super quick and easy as well, and their fee is lowest of all other similar platforms. Thanks, Classpop! You're awesome!"
View Experiences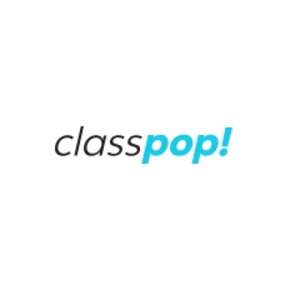 Liz | Bone Up Brewing
"We love that Classpop! makes it easy for us to book a variety of events in our side room to fill it up on weeknights. Booking, ticketing, and notifications are super easy and the communication with Classpop! staff is top-notch. The chefs and instructors that we work with are always timely and professional."
View Experiences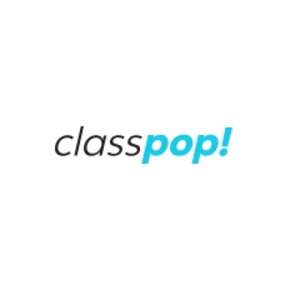 Chef Chris | Atlanta
"Partnering with ClassPop has been a great way to broaden the students and spaces I work with as an instructor. ClassPop handles the space-hunting, the marketing, and the booking details. So, all I have to think about is giving my students a one-of-a-kind experience where they can learn."
View Experiences
The Ultimate Toolkit For Success
Our team is your most valuable tool. From strategic marketing to customer support, professional sales help and beyond, we're prepared to make you succeed.
Marketing
Confirmed
Bookings
Payments
Private Event
Requests
BECOME A VENUE PARTNER
Partner with Classpop! to host events in your space
BECOME A VENUE PARTNER
---
Partner with Classpop! to host events in your space
No cost to you
Increased bar sales
Attract crowds on slow days
We do the work, you enjoy the benefits. We partner with top-rated instructors and chefs for engaging events and when you host them in your venue, you reach potential new customers, fill your space on slower days and gain online exposure with little to no effort on your part!
SUBMIT YOUR VENUE
What do I have to provide in order to host Classpop! events?
You bring the passion for your craft and we handle the rest! Our professional contractors can focus on providing top-notch classes in their field, and Classpop! takes care of the rest, providing the administrative support they for success.
How will I be paid for the events that I host?
Classpop! instructors are paid quickly and securely using the Stripe payment processing system. Earnings will be available for distribution 24 hours following a completed event.
Who is responsible for marketing classes?
Classpop! does not see a penny if your event doesn't happen, so we focus on ensuring that your events are visible to the right markets. This is done via social media marketing as well as targeted ad placements. Events are also listed on various marketing platforms for greater reach.
Can I choose which classes are taught at my venue?
Instructors are vetted experts in their fields. Whether they're experts in cooking, dance, pottery, painting or photography, instructors teach classes that they love and are in demand by our Classpop! audience.
How often can I expect to teach/host a Classpop! cooking class?
Classpop! events are scheduled according to the availability of hosts as well as our understanding of the market. We work closely with instructors and hosts to create a schedule that is beneficial to all parties.
When/where are Classpop! classes held?
Classpop! events are held 7 days per week in 70+ cities. You can almost ALWAYS find a Classpop! instructor doing what they love in a super cool venue!
What class size can I expect for Classpop! classes?
Cooking classes have a minimum class size of 4 guests and a maximum of 25-30 guests, depending on the venue. All other classes vary based on the instructor's discretion. It is important that class sizes provide for optimal demonstration and hands-on interaction.
Are hosts required to accommodate special requests from guests (i.e. food allergies, change in class time, etc)?
Upon booking, the guest will be provided with the option to note any special accommodation requests. The host can then respond to the guest with whether or not accommodations can be made as requested. If the host is not able to meet the needs of the guest, the guest can be refunded for the event.
Will I have access to my calendar, classes and guest contacts?
Both venues and instructors will create an account profile on Classpop.com. Once created, this portal provides access to a calendar with upcoming events where you'll have the ability to add availability, submit new class ideas and connect with guests registered for upcoming events. Of course our Classpop! support team is always here to assist you, but much of what you need will be right at your fingertips!