Become a Venue Partner
Host fun events in your space and boost your revenue with ease.
Enjoy expanding your customer base and an increase in beverage sales with each event you host. From getting started and beyond, we are excited to provide our venue partners with the resources they need for a successful long-term partnership!
WHAT CAN I EXPECT AS A NEW VENUE PARTNER?
Your venue profile has been created and 90 days of future events have been added to your calendar. Remember, successful partners are those that have recurring events, so the more dates added, the better!
Your first class will typically be scheduled approximately 4 weeks after your profile has been created. In these first few weeks, our marketing team will be hard at work promoting and advertising classes to maximize attendance.
As we work to get the word out about your events in the first few months, class sizes may be smaller and cancellations due to low bookings may occur. During this kick-off period, you can expect an average of about 8 guests and $125 in additional beverage sales per event.
The word is out and bookings are up! You may still see cancellations due to low enrollment, but they'll become increasingly rare. Per event, expect an average of about 15 guests and $225 in additional revenue from beverage sales.
Your venue is known as the place to be for top-rated Classpop! events. Enrollment is up and cancellations are few and far between. Expect an average of about 21 guests and $300 in additional revenue from drink sales per event.
Increasing the variety and frequency of events that you host will only boost profits and expand your customer base. Now's a good time to discuss how Classpop! can continue to serve your individual business in even greater ways. Our expansion and sales teams are constantly working to add robust new experiences to our catalog, and we'll help you take advantage of these opportunities!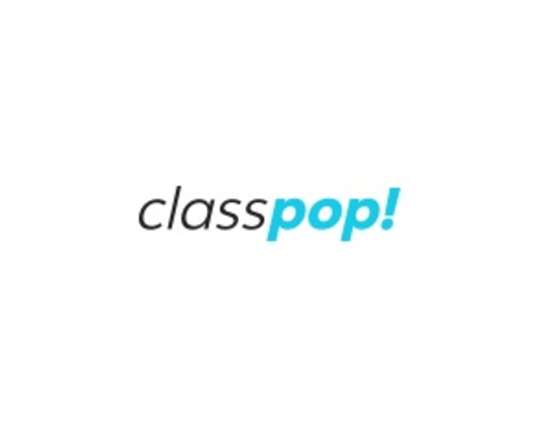 Let's do the math
Venues that hold 2 classes per month for 6 months, can expect to see roughly 208 new faces in their space and earn an additional $2,641 in revenue just by hosting these fun events! And of those 185, our goal is to create many loyal customers who will come back to your space again and again!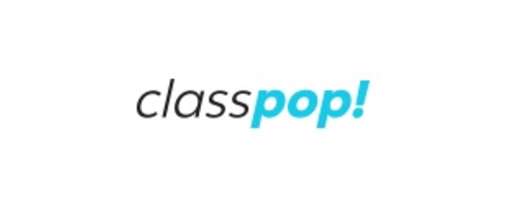 AVERAGE monthly attendees
*Total Average Attendees in 6 months: 208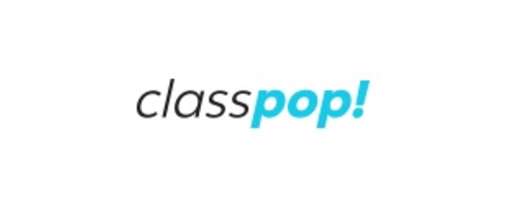 AVERAGE monthly revenue
*Total Average Revenue in 6 months: $2,641
*Class attendance and revenue estimates are based off a case study of 3 real Classpop! venue partners during their first 6 months of our partnership. Time frames ran from August 2022 to March 2023.
keys for a successful partnership
Schedule recurring dates (i.e. every other Thursday, or the first and third Sunday of each month)
Schedule recurring dates (i.e. every other Thursday or the first and third Sunday)
Schedule dates up to 6 months in advance to provide plenty of opportunities for attendance.
Schedule events up to 6 months in advance to allow time for attendance
Share your unique promo-code with your audience to entice customers with a discount!
Share your unique promo-code to entice customers with a discount
Encourage servers to promote drink sales or designate one server to check in frequently on the class.
Designate a server to check on guests and promote drink sales
Enhance guests' experience with an event-related signature cocktail or drink specials.
Enhance guests' experience by offering a signature cocktail or drink specials
Promote upcoming events on your social media channels, company website and in-house.
Promote upcoming events on social media, your company website and in-house
Choose an optimal, well-lit space where guests will easily be able to interact with and hear the instructor.
Choose an optimal, well-lit space space where guests can easily hear the instructor
What do I have to provide in order to host Classpop! events?
You bring the passion for your craft and we handle the rest! Our professional contractors can focus on providing top-notch classes in their field, and Classpop! takes care of the rest, providing the administrative support they need for success.
How will I be paid for the events that I host?
Classpop! instructors are paid quickly and securely using the Stripe payment processing system. Earnings will be available for distribution 24 hours following a completed event.
Who is responsible for marketing classes?
Classpop! does not see a penny if your event doesn't happen, so we focus on ensuring that your events are visible to the right markets. This is done via social media marketing as well as targeted ad placements. Events are also listed on various marketing platforms for greater reach.
Can I choose which classes are taught at my venue?
Instructors are vetted experts in their fields. Whether they're experts in cooking, dance, pottery, painting or photography, instructors teach classes that they love and are in demand by our Classpop! audience.
How often can I expect to teach/host a Classpop! cooking class?
Classpop! events are scheduled according to the availability of hosts as well as our understanding of the market. We work closely with instructors and hosts to create a schedule that is beneficial to all parties.
When/where are Classpop! classes held?
Classpop! events are held 7 days per week in 70+ cities. You can almost ALWAYS find a Classpop! instructor doing what they love in a super cool venue!
What class size can I expect for Classpop! classes?
Cooking classes have a minimum class size of 4 guests and a maximum of 25-30 guests, depending on the venue. All other classes vary based on the instructor's discretion. It is important that class sizes provide for optimal demonstration and hands-on interaction.
Are hosts required to accommodate special requests from guests (i.e. food allergies, change in class time, etc)?
Upon booking, the guest will be provided with the option to note any special accommodation requests. The host can then respond to the guest with whether or not accommodations can be made as requested. If the host is not able to meet the needs of the guest, the guest can be refunded for the event.
Will I have access to my calendar, classes and guest contacts?
Both venues and instructors will create an account profile on Classpop.com. Once created, this portal provides access to a calendar with upcoming events where you'll have the ability to add availability, submit new class ideas and connect with guests registered for upcoming events. Of course our Classpop! support team is always here to assist you, but much of what you need will be right at your fingertips!