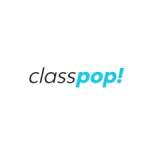 Instructor Salit
Instructor Salit welcomes all backgrounds, ages, sizes and skill levels into the belly dancing community. Trained in technique, musicality, improvisation and the history and culture of the style, Instructor Salit shares her expertise in a safe and comfortable environment, guiding each participant toward her individual dance goals. She aims to provide top-quality dance instruction with a focus on empowerment, positive body image and fun through self-expression and community involvement. 
Guest reviews for Instructor Salit

Natalie
26 May 2022
An excellent job!

Alliyah
17 Feb 2022
The class was great, very empowering and even challenging. The instructor allowed us to go through moves multiple times, and opened the floor to questions which was really helpful. I'm excited to make this a regular thing!

Danielle S.
24 Nov 2020
I thoroughly enjoyed myself. I've been looking for something that was going to challenge me for a while now. I've been dancing since I was young so dance comes fairly easily. This was both challenging and fun. There is so much technique to it that I never realized before. The people and the instructor were so nice and I'll definitely be coming back.

Hanu G.
04 May 2019
Had the chance to attend both regular classes as well as the intensive classes offered. Salit is an incredible teacher who always takes her time to make sure you learn the choreography! She is able to give individualized attention to everyone even in a group setting and help people advance. I've been able to perform in 2 of her shows despite having no dance experience beforehand. She instills so much confidence within you to perform your best and above all, have fun! I would highly recommend her to anyone