33 Best Team Building Activities in Denver for 2023
Last Updated on Aug 31st 2023
| 0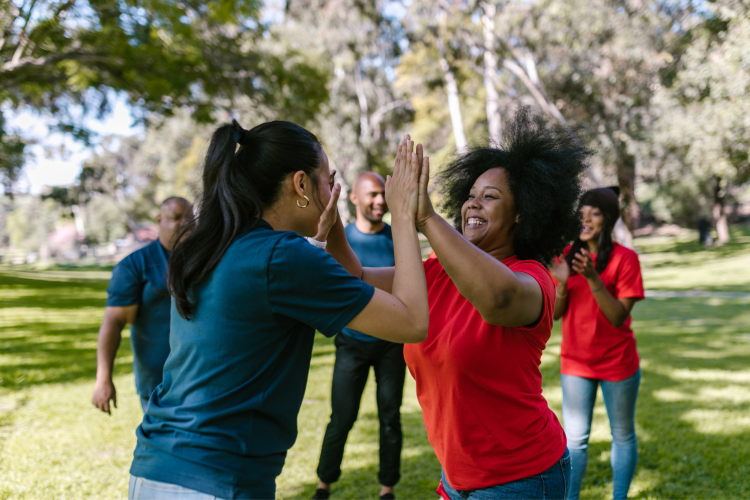 Are you searching for team building activities in Denver? Whether your office is small, large or somewhere in between, team building activities in Denver are a terrific way for coworkers to get to know each other.
Team members can use communication, organization and time management skills to create projects, plan strategies and try to come out on the winning end (all in a fun and friendly atmosphere), which, according to UC Berkeley, are all key elements of effective team building activities.
Team building activities in Denver range from culinary, pottery and woodworking classes to escape rooms, axe throwing, winery tours and more! Take some cues from your team's interests and hobbies to help you create the perfect team building activities. We've gathered some ideas to help you get started.
Jump to Section
Culinary Team Building Activities in Denver
1. Cooking Classes in Denver
Fun cooking challenges make terrific culinary team building activities in Denver for office teams to enjoy together. Put some competition into the evening by dividing into teams and using your organization and time management skills to prepare a meal.
Best of all? You'll get to enjoy the delicious meal you've all created. Choose from events like dumpling-making competitions, heated Mexican dip duels and other fun challenges where the chef instructor will bring the fun right to your office!
There is also a wide variety of other cooking classes in Denver to tickle your team's taste buds. 
2. Online Cooking Classes
If your team is remote, or it's just hard to get everyone together in one place, consider booking online cooking classes. An excellent idea for culinary team building in Denver, all you need is a mobile device, an internet connection and a can-do attitude.
Join gourmet chefs who lead classes on everything from Spanish tapas and Tex-Mex to Asian fusion, French pastries and German dumplings.
3. Mixology Classes
You don't even have to worry about driving home with online mixology classes. From the comfort of their own kitchens or home bars, team members can learn how to mix, muddle and stir margaritas, mojitos and daiquiris like a professional bartender.
Join our email list for exclusive deals, local events and fun inspiration for living a more creative life.
4. Wine Tastings
If you work with a team of wine connoisseurs (or wino wannabees), virtual wine tastings or in-person wine tastings make excellent team building activities in Denver.
You'll join top-tier wine sommeliers for sessions on wine pairing, varietals, regions and more. Whether you prefer red, white or rosé, these classes are sure to be a hit with your team.
5. Murder Mystery Dinner
Choose a fitting local restaurant or venue to host this team building activity in Denver that may have team members jumping out of their seats! Bond as you work together to win a fun and uniquely themed murder mystery game over a winning meal.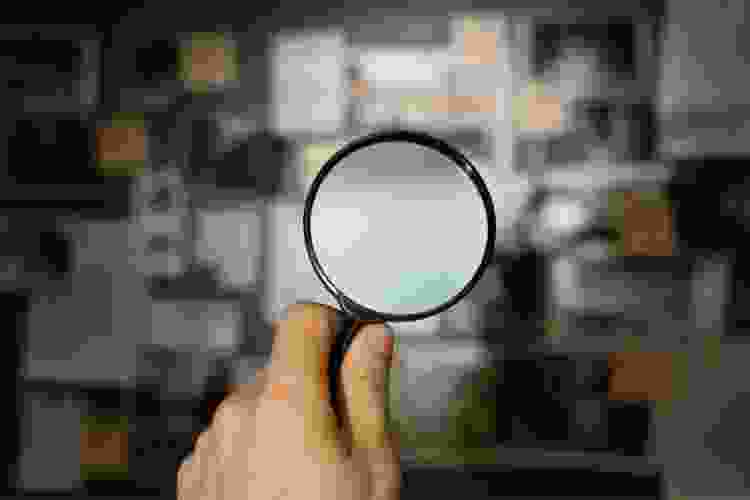 Creative Team Building Activities in Denver
6. Paint and Sip
Invite your team to show their creative side with a paint and sip in Denver get-together. Choose a favorite painting and bring along your favorite wine as you paint a masterpiece at this team building activity in Denver.
7. Dance Classes in Denver
Get your team up and moving with team building dance activities in Denver, other dance classes in Denver or online dance classes. Whether you choose to meet in person or via an internet connection, dance classes are a fun way for team members to socialize while learning a new skill.
You'll be waltzing, line dancing or hip-hopping (even pole dancing!) in no time.
8. Pottery Classes
For creative team building activities in Denver, look into pottery classes. You and your team will learn how to mix, shape, paint and fire clay into decorative or functional items.
Whether it's throwing, hand-building or slab-building techniques, you can all show off that coffee cup or pencil holder at the next board meeting.
9. Acting Classes
Find out which team member is the comedian and which is the dramatic actor with acting classes. In this fun activity in Denver for adults, you'll learn improv, voice-over and memorization techniques while spending a fun and interactive evening or day together.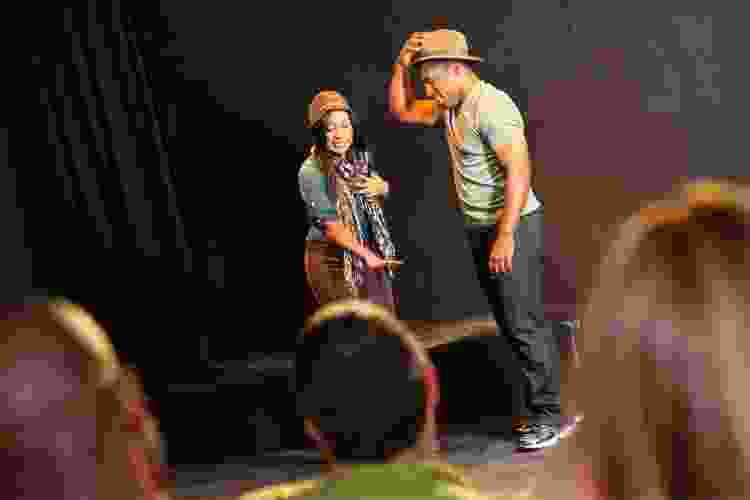 10. Painting Classes
Online painting classes make wonderful team building activities in Denver. From impressionism and watercolors to surrealism, abstract and modern art, you'll discover just how creative your team members are.
11. Drawing Classes
Online drawing classes make a terrific team building activity for the creative and even not-so-creative members of your team. Join professional artists who will show you how to use charcoal, colored pencils and pen and ink to create sketches, portraits and more.
12. Music Sessions
For musical team building and wellness, group music sessions make an excellent idea for team building activities in Denver. Teams develop leadership skills, teamwork, energy and creativity through music making and playing musical instruments.
Unique Team Building Activities in Denver
13. Woodworking Classes
Whether your team members are beginners or experienced woodworkers, classes are a fun way to connect while learning how to cut, sand and stain wooden projects such as birdhouses, bookends, toys and more.
14. Glass Blowing Classes
Learn how to turn blobs of molten glass into stunning works of art. Skilled glass blowers teach safety, techniques and design skills. This is one of the most unique team building events in Denver and makes a fun outing for all types of teams.
15. Photography Classes
Online photography classes are one of the best team building events in Denver for remote teams. Connect with each other while learning how to focus, frame and set up the perfect photo.
You may even have the chance to go out on photo-taking excursions around the city, making this an excellent outdoor team building activity in Denver.
16. Virtual Flower Arranging Classes
Treat your team to virtual flower arranging classes for a creative spin on team building activities in Denver. Top-rated florists lead classes on selecting, arranging and displaying beautiful bouquets of blossoms, blooms and greenery.
17. Axe Throwing
Bring out the inner logger in all of you as you hurl super sharp axes at a target. Talk about stress release! This fun group activity in Colorado can be done at Bad Axe Throwing or a variety of other axe-throwing locations.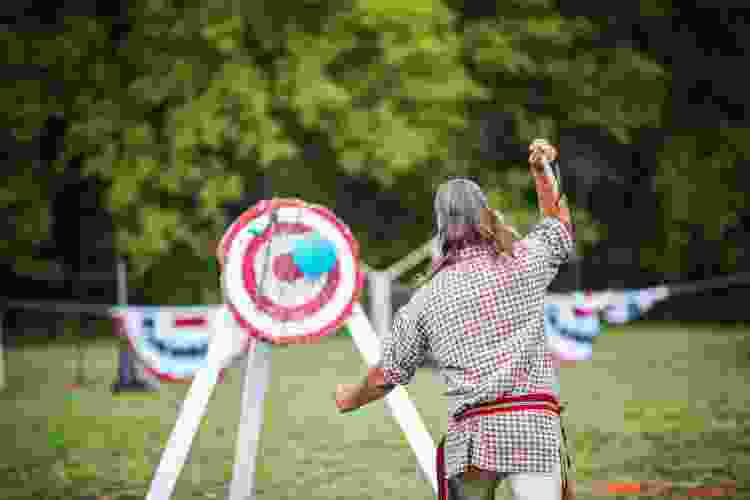 18. Rage Room
Again with stress release! Who among us doesn't need it these days? You'll don gloves, goggles and a full suit of protective wear as you prepare to smash cars, office equipment and more. Use sledgehammers, chainsaws and lots of other destructive devices at this team building activity in Denver.
19. Escape Room
Now's your chance to let your inner Sherlock Holmes shine. Discover clues, decipher riddles, solve puzzles and be the first to solve the mystery at venues like Escape the Room.
Denver escape room team building themes include everything from fantasy, Harry Potter and murder mysteries to prison escapes, jewelry heists and Roaring '20s.
20. Video Game Time
Spend a fun evening together playing your favorite new and old-school video games. Hire a video game truck to pull up in the office parking lot for a surprise end to the day. 
21. Warrior Challenge Obstacle Course
Get your team ready to become the next American Ninja Warrior or the next best thing. Compete in adult workout games, obstacle courses and ninja warrior challenges. This is one of the most fun team building events in Denver for athletic and fitness-minded teams.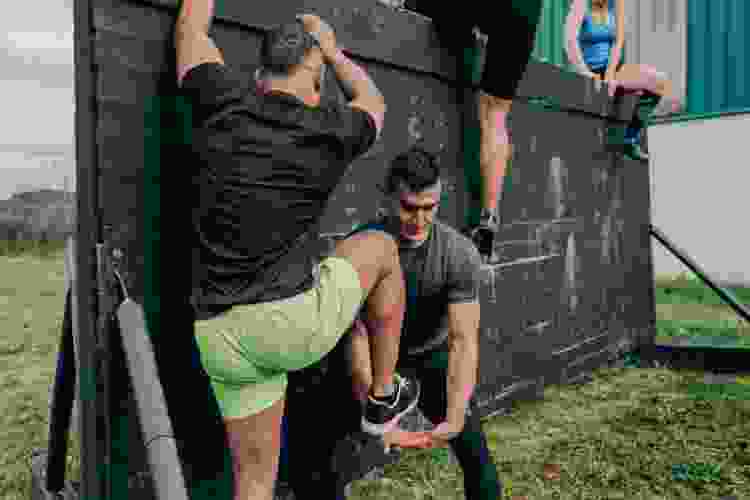 22. Build Bikes for Kids
Do good with this meaningful team building activity in Denver. Gather your whole team or corporate office and put together bikes for kids at Wish for Wheels. The non-profit provides new bikes for second graders in low-income communities.
Corporate Team Building Activities in Denver
23. Virtual Escape Rooms
Virtual escape rooms work just like the traditional ones, it's just done virtually. Your team will solve puzzles and riddles and complete challenges. Groups of up to 50 can participate, making this an excellent team building activity in Denver for large or small corporate groups.
24. Online Trivia Games
Online trivia games are led by hosts who put a fun spin on topics such as pop culture, movies, Marvel and more. Challenge each other and see who comes out ahead in these team building activities in Colorado.
25. Virtual Game Nights
Whether it's board games, BINGO or trivia challenges, virtual game nights are a fun way for remote teams to connect with each other. You can even play BINGO with a drag queen host at this fun corporate team building event in Denver!
26. Virtual Scavenger Hunts
Virtual scavenger hunts allow your team to solve problems, find objects and complete tasks either around your house, office or online. You can compete in a cyberspace race where you'll explore famous landmarks using Google Maps (kind of an Amazing Race sort of thing for the digital age).
27. Casino Night
Professional casino companies bring casino night to you and your team, making this one of the most fun activities in Denver for adults. Expertly trained staff set up casino-grade equipment and host games of roulette, poker and blackjack for you and your team.
Outdoor Team Building Activities in Denver
28. Food Tours
Tie up your walking shoes and spend a fun and unique experience taking in the foodie sites and local lore of downtown Denver.
Tour farmers' markets, bars, restaurants and cafés while listening to an expert guide share stories, historic facts and more. This is a terrific way for team members to connect, recharge and learn about the local area.
29. Go Golfing
Challenge each other to a game of golf at the local greens or mini-golf courses. Prefer to practice your swing while enjoying food and drinks at outdoor team building events in Denver? Check out Adventure Golf and Raceway for fun group activities in Colorado.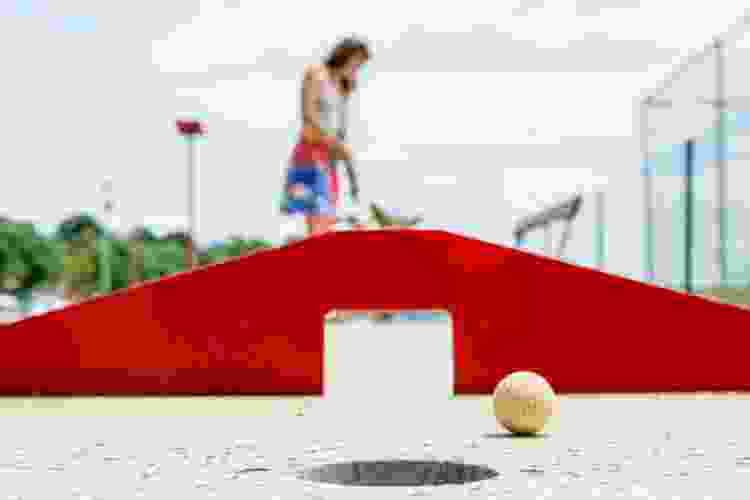 30. Historic Ghost Tour
Get spooky with a fun and entertaining historic ghost tour. Local guides (sometimes in costume) lead your group around town while relaying tales of the paranormal, unexplained and downright spooky. This is one of our favorite outdoor group activities in Denver. 
31. Geocaching Journey
Get in on the geocaching craze. You'll use GPS coordinates to search for hidden boxes all over town. Break into teams and see who can find the most "caches," or containers.
When you open the container, you'll sign it to signify that you've found it. There may be items inside. You can trade the items for something you've brought along (of equal or lesser value, of course).
32. Archery Dodgeball
This isn't your high school gym class (thank goodness for that). You'll combine archery and dodgeball in this unique team building activity in Denver.
Players aim at each other in the style of archery, but the "darts" are soft-tipped. The goal, of course, is to dodge them. It's kind of like a less messy game of paintball. 
33. Go-Kart Track
Race around the local go-kart track. Choose the fast track or the beginner's circle for a great team building activity in Denver. K1 Speed offers group packages for team building, corporate events and Denver activities.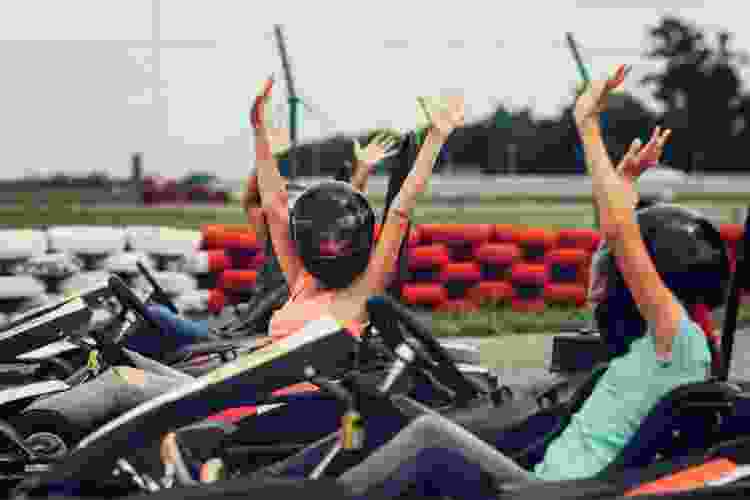 We hope our list has helped you with ideas for team building activities in Denver. It was designed to include a wide variety of interests for teams of all sizes and backgrounds. 
Whichever activity you choose, make it as fun and stress-free as possible. If you can't decide on one activity, pick a couple and let the team decide. Better yet, do several of them!
For even more fun team building ideas, check out other experiences happening on Classpop!