29 Motivating Team Building Activities in Houston for 2022
Published on Jun 7th 2022
| 0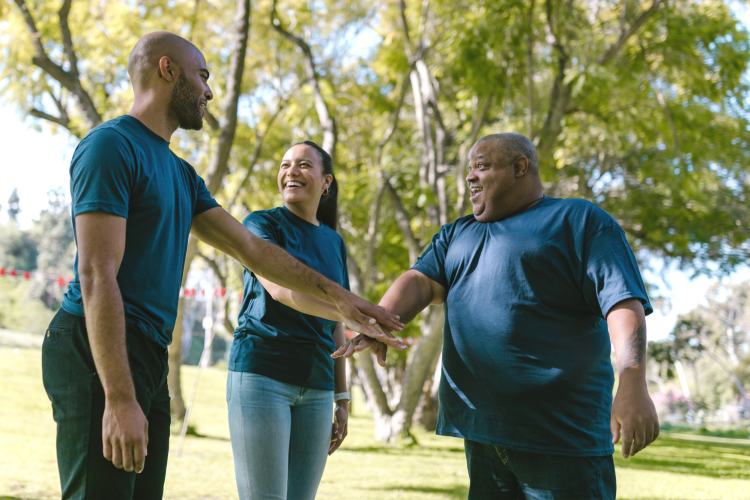 Are you looking for the best team building activities in Houston that will get associates engaged and motivated? With so many striking indoor and outdoor spaces to hunker down in, team bonding locations abound in Space City.
Anyone in this thoroughly modern locale questioning how to find work team building activities near me can take heart: the possibilities are practically endless!
Studies at the University of Sydney confirm that having teams engage in the wrong activity can negatively impact associates. Having a broad range of options for positive, effective team building activities to choose from gives you the best chance for success.
The array of corporate event ideas in Houston covers everything from leisurely activities in the Woodlands to virtual gameplay from locations around town — and beyond! We've gathered some of the best team building activities in Houston to get you started.
Jump to Section
Foodie Team Building Activities in Houston
1. Cooking Classes
With interactive culinary team building activities in Houston, your crew can compete in cooking challenges in a hip local venue or brewery, or have the talented chef instructor come to the office! Find the perfect fit for your team, like a sushi rolling workshop or a fiesta-style cooking competition.
Get your crew collaborating on a delicious meal they can enjoy together with other cooking classes in Houston. They'll prepare customized menus in courses led by expert instructors before dining as a group.
For remote teams, online cooking classes are an excellent solution that gets everyone kitchen bound.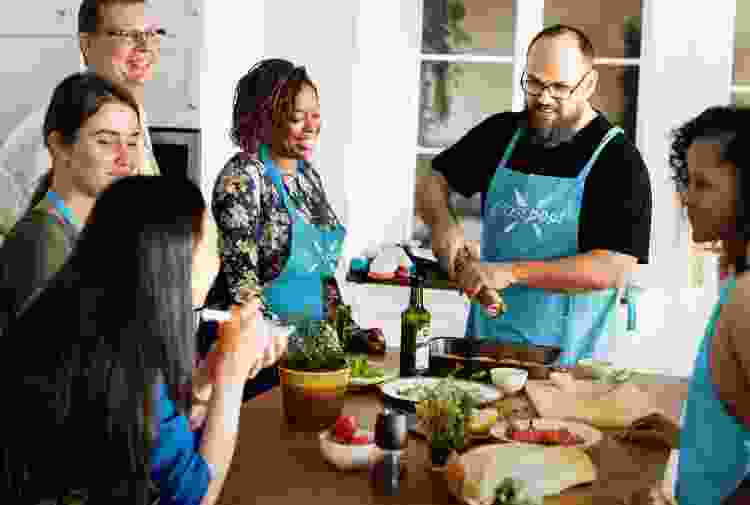 2. Food Tours
Food tours are the corporate team building activities in Houston that foodies can savor! There are bakeries, bistros, diners and eateries around every corner in Houston just waiting to be discovered. Put on your walking shoes and your stretchy pants and try the best of the best!
3. Chocolate Making
If chocolate is the path to happy brain chemicals, your crew will be adrift in cocoa-inspired endorphins after one of the most delicious team building activities in Houston!
Your team can learn tempering and flavoring, explore food and wine pairings or bake delicious creations where chocolate is the key ingredient. Oh, the sweet possibilities!
4. Dining in the Dark
A proper list of fun group activities for adults in Houston must include Dining in the Dark. This one-of-a-kind encounter takes place in an unlit restaurant, forcing blindfolded diners to use all senses but sight. A three-course meal enjoyed in the dark requires interaction and teamwork to be fully appreciated.
5. Brewery Tours
Tap houses like 8th Wonder and Karbach Brewing provide fun group activities for adults in Houston centered around locally crafted beers.
Teams can take a peek behind the scenes at how they make their magical brews and taste the goods as they explore the brewing process. Kick back in the taproom and seating area afterward for conversation over full pours and savory snacks.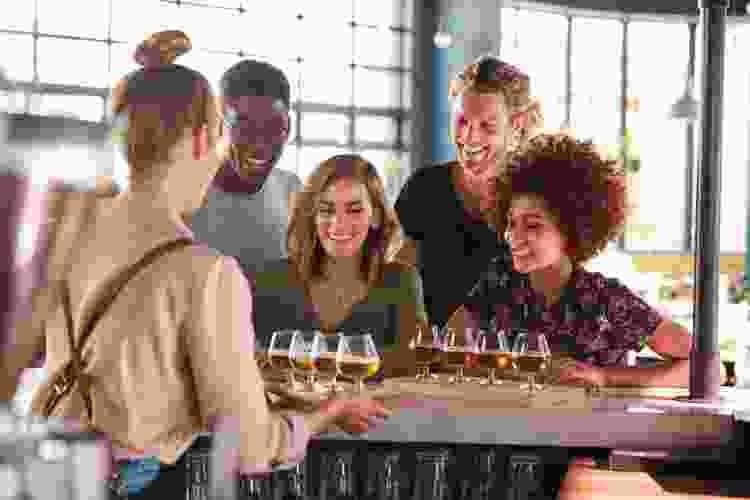 Creative Team Building Activities in Houston
6. Dance Classes
Turn up the energy for your teammates with dance classes in Houston. Even the most reserved associates will find it hard to resist these instructor-led sessions in contemporary dance, hip hop, Latin dance and more.
Teams that can't connect in person can book online dance classes for a virtual dance party with the team from home.
7. Pottery Classes
Creative teams will love the chance to get their hands dirty with pottery classes. They'll learn principles and techniques from expert potters as they get a feel for the artform and create their own earthen artworks. It's a great activity for connecting teams through the discipline of art.
8. Drawing Classes
Pick up a pencil with your associates and get them sketching with drawing classes. There are brilliant instructors throughout Houston who can help your team build confidence in their creativity while learning to use the right side of their brains.
Remote teams can participate in online drawing classes as team building activities that are sure to inspire workers in a whole new way.
9. Acting Classes
Acting classes make great team building activities for groups looking to explore their dramatic skills. With esteemed acting instructors leading each session, they'll be in safe hands as they develop communication skills and interact in new ways.
For teams unable to meet in person, there are online acting classes that bring the theatrical team building goodness to wherever their workspace might be.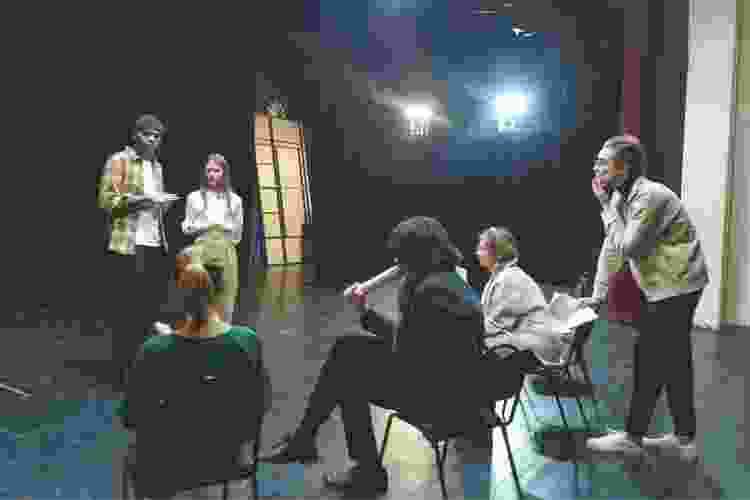 10. Art Museum
The list of artful team building activities in Houston visit are topped by a visit to the Museum of Fine Arts, Houston. There are permanent collections featuring close to 70,000 works from contemporary and classic American artists, as well as traveling exhibitions coming and going throughout the year. Teams can take guided tours or explore on their own to gather inspiration.
Corporate Team Building Activities in Houston
11. Painting Classes
With painting classes, teams can dive into brilliant color and explore their creative sides. The talented artists they'll learn from will share their expertise for bringing painted works to life.
There are also paint and sip events, which provide team building activities in Houston in a more casual atmosphere, as well as online painting classes for team building activities in Houston that require remote access.
12. Flower Arranging
Introduce your team to the eye-catching art of flower arranging with virtual flower arranging classes. These courses use floral construction to enlighten associates to design principles such as structure, balance and flow.
They also allow for a relaxing, guided activity that expresses untapped creativity. Artful associates are sure to appreciate novel team building activities in Houston like this!
13. Mixology and Wine Tasting
Get your team shaking, stirring and sipping to their hearts' content with online mixology classes and virtual wine tastings. Cocktail fans can learn home-based mixology magic, while wine lovers can discover their new favorite pours.
Each course is led by a qualified mixologist or sommelier with a talent for making their classes entertaining for all.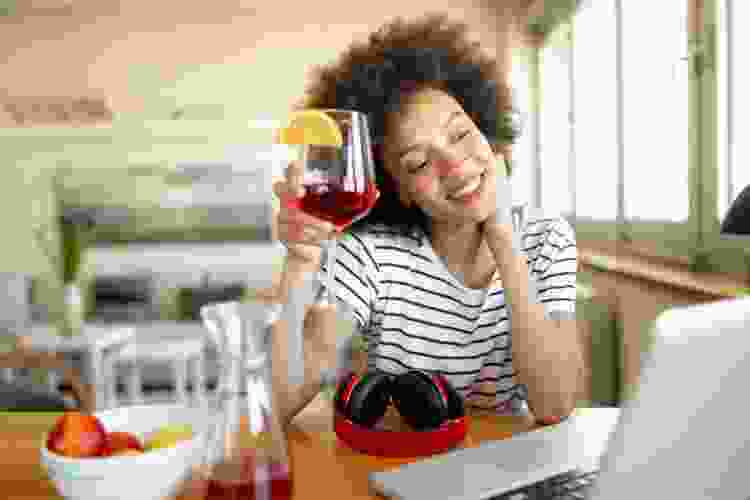 14. Rock Climbing
Rock climbing excursions can be surprisingly collaborative team building activities in Houston. From belaying with a fellow climber to completing group challenges, indoor rock climbing can flex your mental and physical muscles in unexpected ways. Athletic teams will get a charge out of competing with only their fingers, toes and intellectual dexterity.
15. Axe Throwing
An axe throwing session can be a great tension reliever! These woodsman games are the best team building activities in Houston for blowing off steam in physical tests that bring a whole new challenge to target practice.
There are lanes around town like Urban Axes, with group bookings that ensure your team will have their own space to hurl a little wood and metal.
Unique Team Building Activities in Houston
16. Woodworking Classes
Get your teammates sawing, sanding and grinding with woodworking classes. Creative associates will enjoy an activity that maximizes their spatial and logic skills as well as much as their artistic abilities.
They'll have a blast learning from expert woodworkers as they discover the precision required to create wooden furniture and keepsakes.
17. Glass Blowing Classes
Glass blowing is one of the more striking team building ideas in Houston. Your team can discover the fiery dynamics of this age-old artform by creating their own pieces with the assistance of a talented instructor.
They'll learn how to use the tools of the trade and time-honored techniques to produce stunning works of art aglow with dazzling color.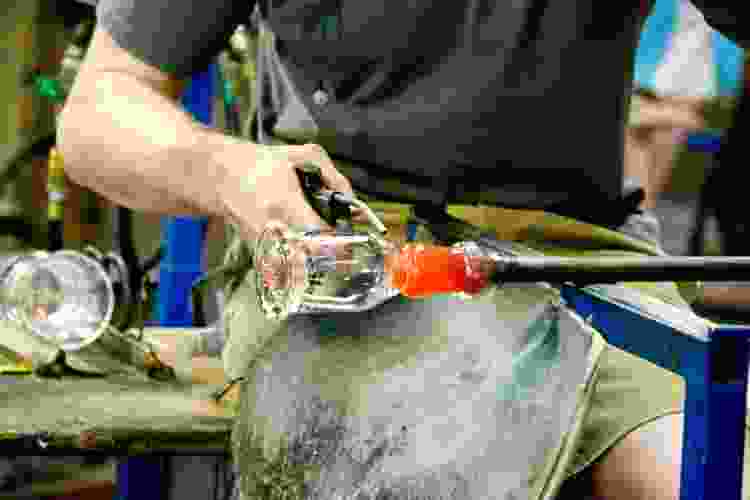 18. Photography Classes
Your associates can learn to capture the world in an artful way with photography classes in Houston. You'll find a variety of courses featuring digital and film photography, and even courses on smartphone photography to help modern shutterbugs get the most out of their cameras.
Remote teams can enjoy online photography classes for team building activities in Houston that explore photographic techniques in a virtual format.
19. The Woodlands
There are incredible team building activities in the Woodlands, a deluxe destination space in Houston's impressive downtown. Downloadable planners will help you create a memorable experience for the whole team.
With a vibrant restaurant scene, fun recreational opportunities and cultural events to enjoy, you'll have a world of options all in one place.
20. Indoor Skydiving
There's nothing quite like the rush of skydiving! Companies like iFly provide team building activities in Houston that let your team experience the thrill without the risk of injury, and at a fraction of the cost.
Everyone who participates will receive training and a few flights with a highly qualified instructor. And of course, there will be a video to share with friends and family.
Virtual Team Building Activities in Houston
21. Virtual Games
Sometimes, team building activities in Houston take place in cyberspace! Virtual game nights are opportunities for associates to team up for a few rounds of their favorite games via remote.
These hosted sessions include video games, online versions of classic board games, and all-new party games to dazzle and delight players, no matter where they log in from.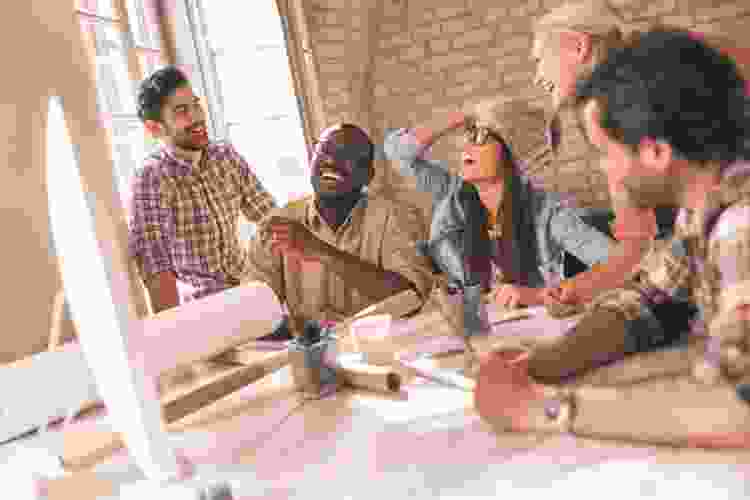 22. Online Trivia
For teams with trivia fans in their ranks, there are hosted online trivia games that bring the excitement of barroom and television trivia games to anyone with access to a streaming device.
There are opportunities for collaborative play among smaller teams or one-on-one competition with every associate for themselves. Your employees can finally put their mundane knowledge to proper use!
23. Virtual Escape Rooms
The clock is ticking in virtual escape rooms…can your team solve the puzzles and earn their release before it's too late?
These supercharged online experiences bring the collaborative fun of in-person escape rooms to a virtual environment for remote teams to have fun with. There's a wide range of themes to choose, with each session guided by an entertaining game master for thorough enjoyment.
24. Virtual Scavenger Hunts
The search is on from wherever your teammates are with virtual scavenger hunts! There are hosted hunts available online that will get your associates scrambling to find the most trivial objects ever and have a great time doing it.
Go with a physical hunt around the home workspace or opt for a digital hunt that takes you all around the internet to find what you're looking for. Whichever you choose, your team is in for a mad dash of a team building exercise.
25. Virtual Happy Hour
Distance is no obstacle for team building activities in Houston virtual happy hour on the scene. Vote on a theme and have team members dress for the occasion.
They can research beverages to mix up and present their recipes to the team as they imbibe. This is a fun and easy team building activity that puts the emphasis on relaxation.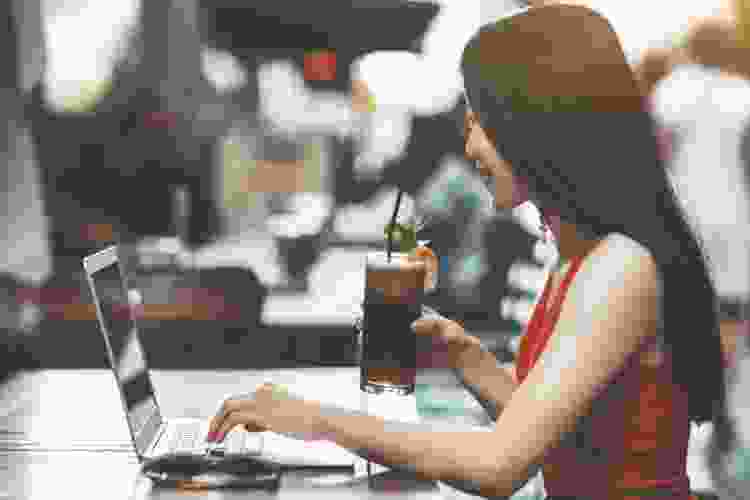 Cheap Team Building Activities in Houston
26. Discovery Green
Some of the most fun activites in Houston for adults cost nothing to enjoy. A unique team bonding location, Discovery Green offers 12 welcoming acres of park landscape infused with public art displays and interactive elements like splash pads and outdoor performance spaces.
Pack a picnic lunch or tote along some snacks and drinks and escape into the heart of the city.
27. Photography Tour of the City
With photography tours, team bonding locations around Houston can expand to include downtown Houston itself! Associates can hit the streets of downtown Houston to find photo-worthy architecture, landscapes, works of art and human interest. It's an inexpensive way for employees to discover new aspects of their city.
28. Miller Outdoor Theater
This thoroughly modern open-air auditorium located in Hermann Park features an ongoing schedule of theater, dance and music performances that are entirely free.
Your team can enjoy roots music, orchestral pieces, cultural dance and more in a lush, natural outdoor environment, with no admission fee required. An excellent opportunity to take advantage of the best cheap team building activities Houston has to offer.
29. Houston Arboretum
Four miles from Downtown Houston is the Houston Arboretum, an urban sanctuary that provides free outdoor team building activities in Houston.
There are five miles of nature trails that are ideal for strolling at a leisurely pace, with ponds, prairie and savanna landscaping, and other breathtaking features. You can plan an afternoon of strolling and snacking or plan a potluck picnic lunch to enjoy.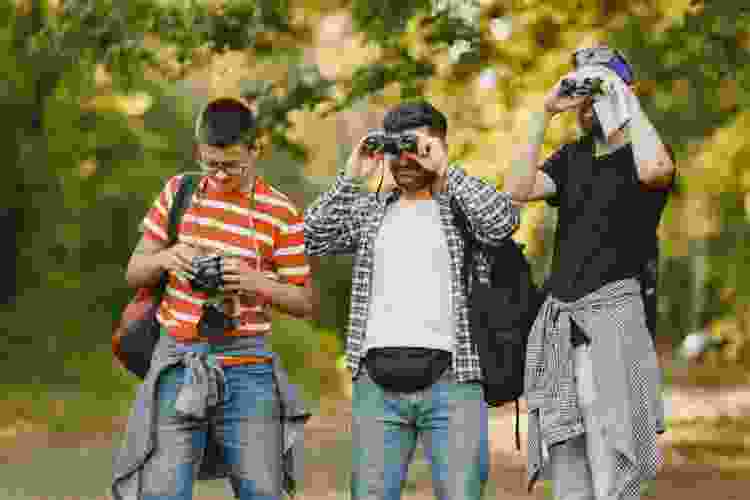 Wondering "Where can I find exciting options for work team building activities near me?" The answer is literally everywhere! With options for every interest scattered throughout the city, you'll have no problem finding team building activities in Houston that work for your employees, whether in-person or remote.
From cheap team building activities in Houston to more expensive possibilities, there are fun bonding activities in Houston for adults of just about any taste. Whatever your guidelines are, you'll find corporate event ideas in Houston that benefit your associates in the best possible way.
For even more fun team building ideas, check out other experiences happening on Classpop!