17 Best Team Building Activities in Baton Rouge for 2023
Last Updated on Apr 19th 2023
| 0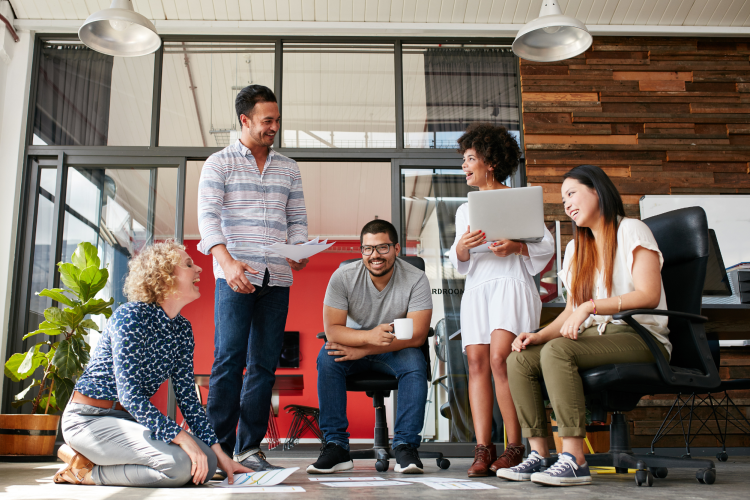 Providing the right work environment is so critical when it comes to retaining good people, and these effective team building activities in Baton Rouge can help achieve it.
Is team building really that important? As expressed on Indeed, these games and activities are thoughtfully designed to encourage teamwork amongst coworkers, and lead to better communication, motivation, creativity, problem-solving and trust, which are major contributing factors to overall workplace morale and success.
How often are you hosting team building activities in Baton Rouge? Once a year? If so, consider upping your frequency to quarterly. Not only does that give everyone something to look forward to, but it makes team building activities in Baton Rouge more effective when you don't need to spend time on ice breakers to loosen people up.
Let's take a look at some of the best ways to bring your team together and keep spirits high. We've also included ideas for virtual events in case your team is still working remotely.
Jump to Section
Foodie Team Building Activities in Baton Rouge
1. Take Cooking Classes
There are many easy choices for team building activities in Baton Rouge if you want to throw food into the mix. You can keep it simple by just taking everyone to lunch, but a great way to get everyone working together is to take cooking classes in Baton Rouge.
Classes ensure participation plus they'll get to enjoy the fruits of their labor when the meal is done. If your team is working remotely, try online cooking classes instead.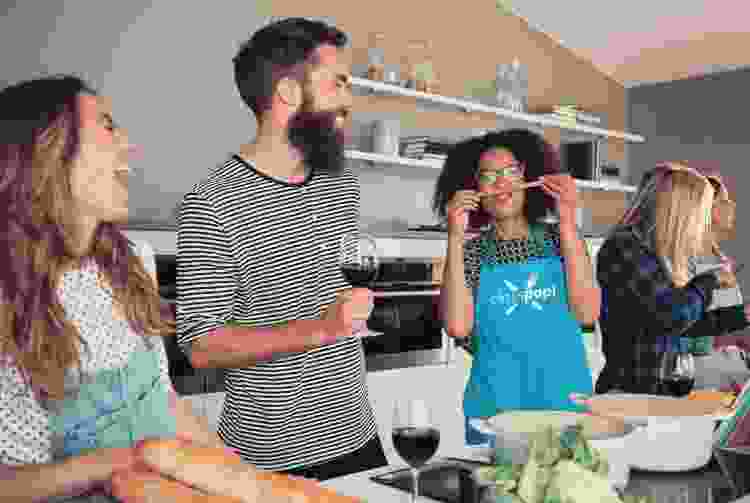 2. Host a Crawfish Fest
If you're looking for employee engagement ideas, there's nothing like a crawfish boil to bring people together. And if you're looking for team building activities in Baton Rouge, this might be just the thing.
Crawfish has a season, but the season is pretty long and there's always shrimp or crab if crawfish aren't on the menu. Lots of local companies can cater a boil at your location of choice. There are also tons of crawfish cook-off events during crawfish season, so why not get your team together and enter one?
3.  Dinner With a View
Where can you do team building in Baton Rouge when the weather is nice? Team building activities in Baton Rouge can be outdoors nearly year round so head to the roof of the Shaw Building for dinner with a view at Tsunami.
This trendy sushi and cocktail bar boasts a 4000-square-foot rooftop patio. It's perfect for a large group event to encourage socializing and bonding. It's also the perfect venue for your holiday work party.
Creative Team Building Activities in Baton Rouge
Join our email list for exclusive deals, local events and fun inspiration for living a more creative life.
4. Paint and Sip
Get the creative juices of the team flowing and get the wine flowing at the same time with a paint and sip event. Paint and sip is a low-pressure activity that doesn't involve too much one-on-one interaction, so it's perfect for teams that are just getting to know each other. Colorful raft classes are also great Mardi Gras party ideas for teams.
5. Pottery Classes
Need the team to learn the importance of rolling up their sleeves and doing the dirty work? Pottery classes are perfect team building activities in Baton Rouge and everyone gets to leave with something to remind them of the lesson.
6. Glass Blowing 
A short field trip outside of Baton Rouge will land you at New Orleans Glassworks and Printmaking Studio where your team will have an opportunity to try their hand at everything from glass blowing to screen printing.
They have over 25,000 square feet of space to accommodate even the largest of groups, making it one of the best team building activities in New Orleans.
7. Collab for a Cause
What are good teamwork activities that are also philanthropic? Team up with Main Event in Baton Rouge with their Collab for a Cause program.
Your group will compete in trivia, word puzzles and riddles to earn the supplies that will eventually build care packages or backpacks for the organization of your choice. 
Unique Team Building Activities in Baton Rouge
8. Top Golf
There's a reason Top Golf is popping up in pretty much every metropolitan area. It's fun! Did you know Top Golf can host your team building activity in Baton Rouge? Custom-designed parties will help your team build trust while also helping the group to work strategically to accomplish the goal.
9. Civil Axe Throwing
Is your team in need of team building activities in Baton Rouge that will really cut through the tension? Check out Civil Axe Throwing. This is not only a great way for everyone to relieve a little stress, but it also encourages friendly competition.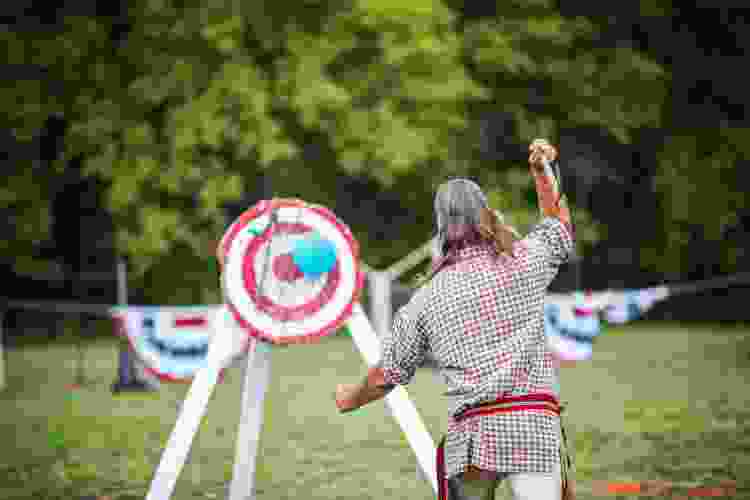 10. Charity Bike Buildathon
Combining team building activities in Baton Rouge with a good cause makes the work even more rewarding. Charity Bike Buildathon is a concept that's taking off around the country.
The concept is simple — teams work together with a leader to build some bikes which are then donated to children in need. It's the ultimate definition of a win-win. Work with an organization like Baton Rouge Team Building for this idea.
11. Acrobatic Challenge
If your team is already pretty comfortable with one another but needs to work on building trust, why not get them in on the act by setting up an acrobatic or circus event? Work with companies like Gym Fit who can arrange for a mobile event or help you plan spirit week ideas.
12. Attend a Sporting Event
Get everyone on the same team with tickets to a sporting event. Watch your employees build bonds by sharing some team spirit.
Louisiana State University has just about every sport imaginable so there's always something on tap. And don't forget that tickets to a sporting event make great retirement gifts for that colleague who's been a team player for years.
13. Improv Comedy Show
Sometimes what the team really needs is a good laugh. For your next team building activity in Baton Rouge, consider taking the group to an improv comedy show.
Or, you can work with companies like They Improv who know how to host corporate team building events that will have everyone rolling while also keeping the performance clean.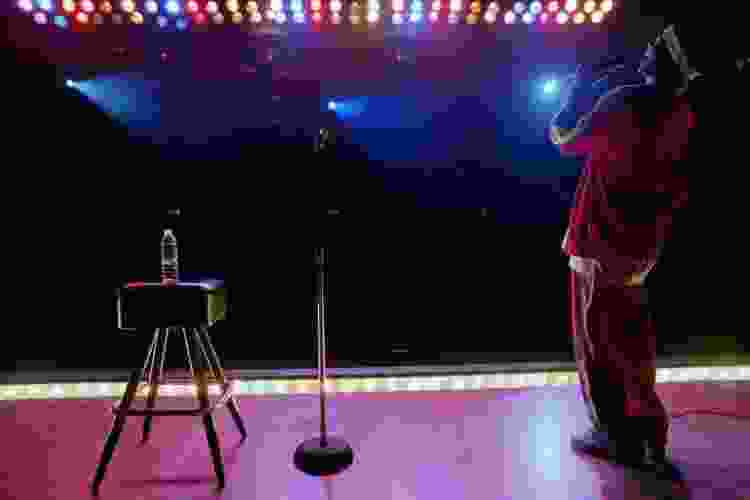 Team Building Games
14. Escape Rooms
When you really need team building activities in Baton Rouge that will be a change agent for your group, think about challenging them to an escape room.
Escape rooms in Baton Rouge require communication, collaboration, brain-storming and compromise. Could your team benefit from any of those tools right now? If the pressure of doing an escape room as a group is too much, you can do a virtual escape room instead.
15. Online Trivia Games
If you need some low-key team building games for a remote group, try online trivia games. How much fun would it be to kick off a Monday morning with a trivia challenge?
Not only does it get people's focus going early in the week, but it will also bring the benefit of laughter to the day that is otherwise not very funny. 
16. Virtual Scavenger Hunt
A virtual scavenger hunt is another easy online solution when you need team building activities in Baton Rouge but also want to include colleagues that are not local.
Scavenger hunts are natural fit for team building events, and if you happen to have all of our colleagues in town you can skip the virtual and plan a Baton Rouge scavenger hunt that will give everyone a chance to breathe some fresh air. 
17. Online Game Night
If Monday morning trivia didn't light your fire, how about a Friday virtual game night as a team building activity in Baton Rouge? We vote that you start it after lunch though and then let the team go home early. Play the classics or get inspired with unique team building games.
The bottom line on team building activities in Baton Rouge is that there are tons of fun ideas to choose from. Local businesses can customize your team building event whether you need something low-key that doesn't require people to be active or whether you want to amp up the competitive spirit with fun ice breaker games or cooking challenges.
The most important thing about team building activities in Baton Rouge is to remember what your ultimate goal is and to plan more than one per year to keep up the momentum. 
For even more fun team building ideas, check out other experiences happening on Classpop!