27 Most Fun Team Building Activities in Orlando for 2022
Published on Jul 22nd 2022
| 0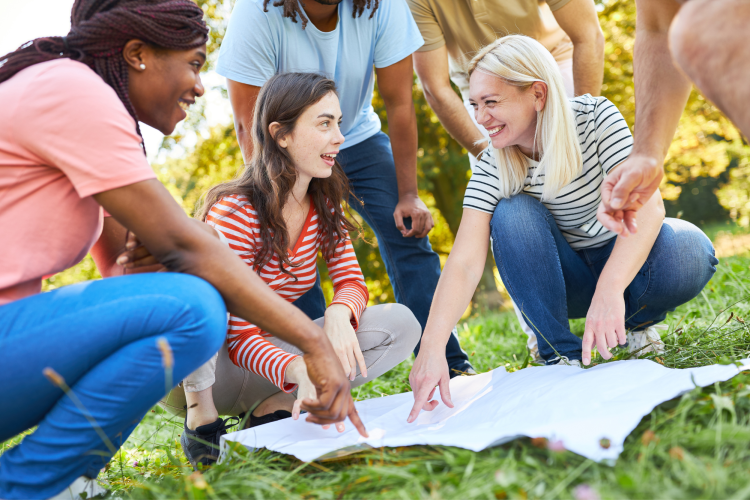 You don't have to search very hard to find enticing team building activities in Orlando. The city is known worldwide for its mega-theme parks, travel attractions and spectacular weather year-round.
It's a prime location when your team needs a little fun in their workday, with something special for curious teams waiting around every corner. You'll learn quickly there are more than just Disney team building activities waiting for you here.
So, what is a good team building activity? It depends on what the team prefers. Being able to plan a range of team building activities in Orlando allows flexibility when coordinating, especially with remote groups.
As shared by researchers at Oregon State University, virtual team building activities also play a major role in forming bonds across long distances. In the spirit of inclusion, our list of fun team building activities in Orlando for 2022 includes several online options for teams to enjoy. Read on to find the perfect event for your team.
Jump to Section
Culinary Team Building Activities in Orlando
1. Cooking Classes
Celebrate the sweet taste of teamwork with these culinary team building activities in Orlando. These tasty challenges will get your gang collaborating on kitchen work they can enjoy once they're finished.
Try exciting events like the Fiesta Frenzy Cooking Challenge or the Handmade Pasta Battle to heat up the competition! A charismatic chef instructor will lead the way, and will even bring all the ingredients and supplies right to you, so you can even squeeze a team building session in during lunchtime at the office!
Even remote teams can get in on the action with online cooking classes from wherever they log in, or browse more options for in-person cooking classes in Orlando.
2. Chocolate Factory Dining
Teams can spend a fun afternoon dining in a real live chocolate factory with a trip to Toothsome Chocolate Emporium and Savory Feast Kitchen. This confectionery wonderland is a full-service restaurant that provides dining and dessert with a magical twist. It's one of the most tempting team building activities Florida has to offer, bar none!
3. Al Capone's Dinner and Show
Who wouldn't love the thrill of dining with one of the most infamous gangsters in history? When your team building activities in Orlando include dinner at Al Capone's, your crew can enjoy a meal and a show among true guys and dolls! This tasty cabaret comes with stand-up comedy, musical numbers and a hearty dose of audience participation.
4. Mather's Social Gathering
Your options for group activities in Orlando for adults includes a swanky time at Mather's Social Gathering. This prohibition-style speakeasy bar is a repurposed furniture store from the 1800s. The romantic atmosphere of the era shines through in the details. An extensive menu offers cheeky bathtub gin, craft cocktails and the best bubbly beverages around.
Creative Team Building Activities in Orlando
5. Painting Classes or Paint and Sip
Expose your team to the creative side of life with expert-led painting classes. They can experiment freeform with acrylics, oils and watercolor or relax with a glass and a snack in paint and sip events.
Distanced workers can log into online painting classes and learn via the Internet for team building activities in Orlando without boundaries.
6. Dance Classes
With dance classes in Orlando, teams can learn a new way to move in a studio setting with professional teachers at the helm. In-person dance lessons make highly energetic corporate activities in Orlando, while online dance classes allow team members to pick up the latest viral moves from Tik-Tok or learn the classics like ballroom or salsa dancing from their own home dance spaces.
7. Pottery Classes
Artful teams can gain a sense of accomplishment by creating their own impressive pieces in pottery classes. Booking these courses as corporate activities in Orlando can help enlighten team members to the value of maintaining creative pursuits. Some of the best artists in town are on hand to instruct your crew on hand-slabbing and throwing pottery like the professionals do.
8. Drawing Classes
Sign your team up for drawing classes or online drawing classes and help them tap into their own creativity. Even team members who've never sketched before will be drawn in. They'll learn the basics of line, shape, composition and shading. The right side of their brain gets a workout while the left side takes a breather!
Virtual Team Building Activities in Orlando
9. Virtual Flower Arranging
You can explore elegant floral design as home décor and more with virtual flower arranging classes. These courses demonstrate the principles of balance, color and structure by using flowers and floral elements as art supplies. Students develop an eye for design they can use in their daily life, professional and personal.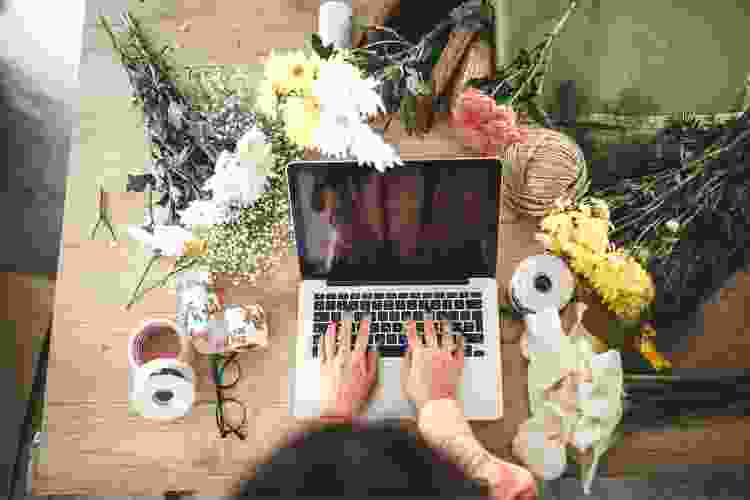 10. Virtual Gaming
Get your online game on with virtual game nights as a team activity in Orlando. You'll find familiar party games and online trivia games for the traditional game-lover, while virtual scavenger hunts and virtual escape rooms will entertain teams who appreciate a more challenging gameplay experience.
11. Virtual Reality Headset Rentals
Virtual reality headset rentals can gear your crew up for futuristic adventure games as team building activities in Orlando. These wild team building activities in Orlando can come to your workplace or a designated meeting space outside of work.
Players will have a blast collaborating on tasks in cyberspace or battling it out in the world of make believe. Best of all, there's no spaceship to park or battlefield to clean up when you're finished!
12. Online Motivational Speaker
For extra encouragement, live stream a session or two with online motivational speakers for informative team building activities in Orlando. These experts in human development will help workers with all sorts of growth and advancement advice, usually in an entertaining format.
The subject can be personal or professional in nature, with topics like communication improvement and finding purpose in your work.
Outdoor Team Building Activities in Orlando
13. Hot Air Balloon Ride
Experience Orlando from a whole new perspective with a hot air balloon ride over the city. These airborne adventures provide blissful moments of peace far above the hustle and bustle below.
Views of wildlife, orchards and natural spaces lend additional serenity for a team building activity in Orlando where serenity is part of the package.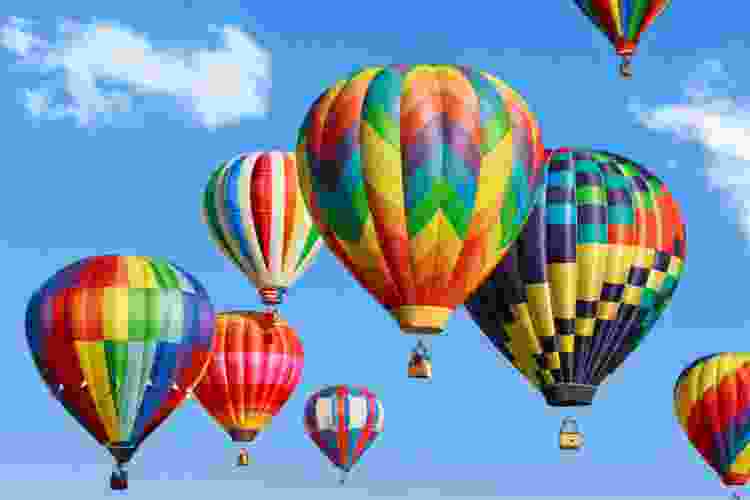 14. Lake Eola Park
Is there anything free to do in Orlando? Of course! Teams searching for cheap group activities in Orlando should visit Lake Eola Park. Located in the center of downtown Orlando, this urban oasis offers teams the chance to relax and connect.
Walt Disney Amphitheater is nearby, and there are swan shaped boats and other amenities on the grounds for workers to enjoy. Don't forget the pictures! The impressive views of Orlando's skyline make stunning backdrops for team photos.
15. Rope Course
Teams can test their dexterity and their balance with outdoor rope courses at University of Central Florida. These hosted activities are custom designed for interactive team experiences and provide a perfect blend of open-air fun and physical challenge.
Try a few competitive games to really get your adrenaline flowing while exercising problem solving skills and strengthening collaborative skills.
16. Limo Cycle Tours
Team building activities in Orlando are your team's chance to see the city, and limo cycle tours can put you right in the thick of it! These wheeled bar-hopping excursions use pedal power to take riders through the streets of town.
Teams of 12 can guide their oversized bikes to pre-chosen destinations for small bites, artisan tastes and tasty sips at some of the best locations in the city.
Unique Team Building Activities in Orlando
17. Photography
Help your team get bitten by the shutterbug with photography classes and online photography classes. There are sessions conducted by renowned local photographers who can teach your team members how to use their smartphones for better photos.
With this artistic team building activity in Orlando, they can also experiment with digital cameras and traditional film for a throwback experience.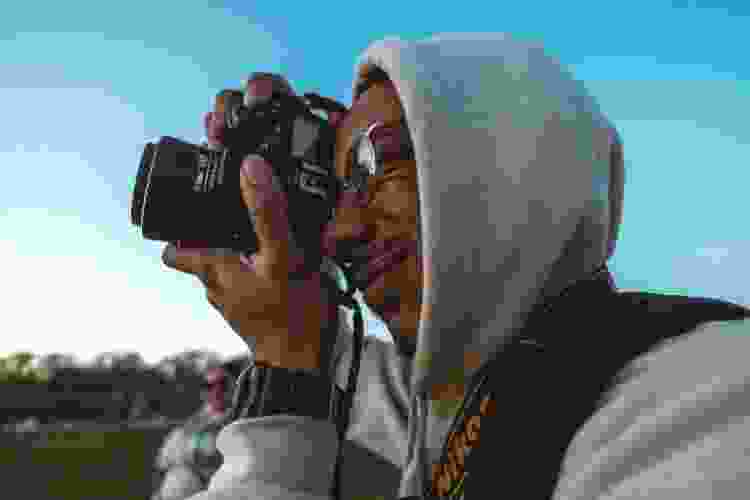 18. Acting
A few acting classes can help teammates bond while developing better communication skills. They'll learn from expert coaches who'll explain various acting techniques, tips on building characters and the best methods for delivering believable dialogue.
For team members who might be too shy to perform in front of others, there are even online acting classes that provide lessons in a more private environment.
19. Sewing Classes
By booking sewing classes as team building activities in Orlando, you expose your group to the timeless art of creating stitched works. These courses introduce students to the process of planning and assembling handmade projects using needle and thread.
They'll learn the mechanics of using a sewing machine, the handicrafts behind hand-sewing, how to work from patterns and more.
20. Woodworking Classes
What creative hobbies are in Orlando? Woodworking definitely qualifies! It's a great excuse for getting teams into the workshop to use a different set of skills.
They'll use power and hand tools to create keepsakes and art pieces using professional techniques in a modern workshop setting. It's a great forum to get them working with both their hands and their brains!
21. Glass Blowing Classes
The gleaming creations your team can produce with glass blowing classes are as dazzling as the process itself. Aspiring artists can apply fire to sand and transform it into stunning original works of art.
Collaboration is vital for keeping the process in motion, making these team building activities in Orlando a great exercise in coordination and communication.
Corporate Team Building Activities in Orlando
22. Online Beverage Classes
Tempt the taste buds of the beverage lovers on the team with online mixology classes and virtual wine tastings. Workers can log in from anywhere and learn how to mix their own craft cocktails or discover how to identify bouquet and tasting notes in exciting new bottles from around the world.
These group activities in Orlando for adults let cocktail fans and wine loves enjoy delicious drinks without needing a designated driver!
23. Icebar and Fire Lounge
What is there to do in Orlando after nine p.m.? Try cocktails and chills at Icebar Orlando. It's a one-of-a-kind cocktail bar constructed out of 70 tons of carved ice, a winter wonderland in the tropical zone.
Teams can cool off with dancing, DJ spins and live music. When it's time to warm up, head over to Fire Lounge on the other side of the bar!
24. Disney Springs
This lively shopping and entertainment district adjacent to Disney Orlando is perfect for Disney-loving teams who'd rather steer clear of the Magic Kingdom.
With shops, restaurants and entertainment outside of the park, they'll have the excitement of Disney team building activities in Orlando without having to fight the crowds on the other side of the gates. And no park admission makes this one of the most entertaining cheap group activities in Orlando!
25. Battleground Orlando
What is there to do in Orlando that's just off the beaten path? How about Florida's largest indoor and outdoor laser tag facility? You'll find heart pounding action and futuristic gameplay among the real-time strategizing.
Combat fields on real terrain ensure nobody leaves these adventure games team building activities in Orlando without getting more than a little dirty!
26. Wonderworks Interactive Museum
Wonderworks is a science nerd's dream come true! it's an interactive Museum of discovery and experience housed in a building that appears to be upside down—literally! Teams can learn about physics, chemistry, weather and space with hands-on zones where learning is play.
27. Improv Shows or Open Mic Night
Orlando corporate team building activities like improv shows or open mic nights provide the opportunity for your team to witness and/or participate in some of the greatest comedy moments possible. These hilarious performances demonstrate what it takes to think on the fly and be flexible at all times.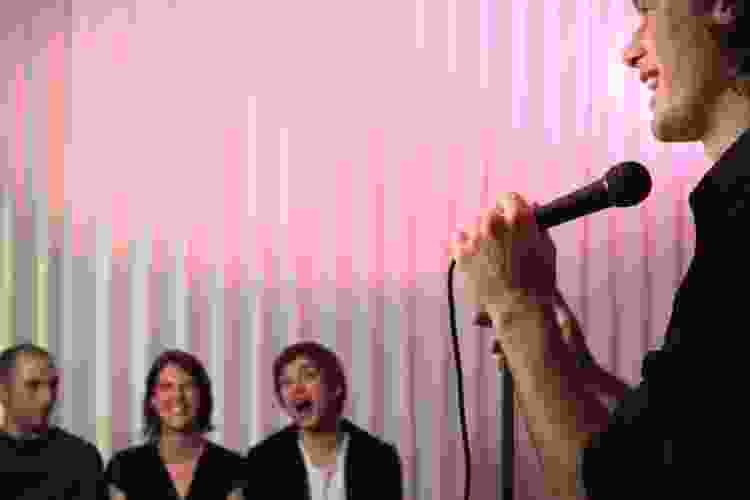 The broad selection of fun team building activities in Orlando means you'll have no problem accommodating the tastes of your team members. And with such a prime location, all Orlando corporate team building activities maximize the best aspects of the city.
From enjoying endless sunshine and pristine blue skies with a limo bike tour to hanging out in the coolest of indoor spaces like Icebar and Fire Lounge, team building activities in Orlando can help bring people together no matter where they happen to be.
For even more fun team building ideas, check out other experiences happening on Classpop!