27 Most Fun Team Building Activities in Tampa for 2022
Published on Jul 29th 2022
| 0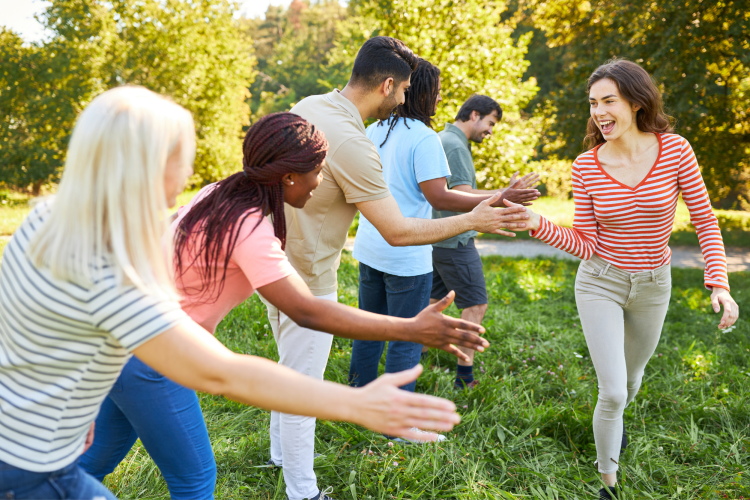 In search of team building activities in Tampa that can bring the office together? You can try something delicious, something heart-pumping or even something creative.
Along with doing something fun and making new memories, team building has plenty of benefits. According to Linkedin, team building can help develop better communication and collaboration. These activities can also improve problem-solving and creative thinking skills and build trust between colleagues.
Having fun with team building activities can translate to better company culture. And with plenty of options, you can find team building outings that work no matter what size your company is. Check out the list we've compiled of fun team building activities in Tampa for 2022.
Jump to Section
Culinary Team Building Activities in Tampa
1. Cooking Classes
World-class kitchens are known for their expert communication skills and teamwork. Learn these skills while cooking up some incredible cuisine with your colleagues in culinary team building activities in Tampa.
Try exciting sushi roll showdowns, dumpling duels and other culinary challenges without even leaving the office! Chef instructors will bring everything you need, so all you have to do is focus on the heated competition!
Or, explore other options for cooking classes in Tampa. Expert chefs will teach you everything from basics to advanced techniques as you try unique cuisines.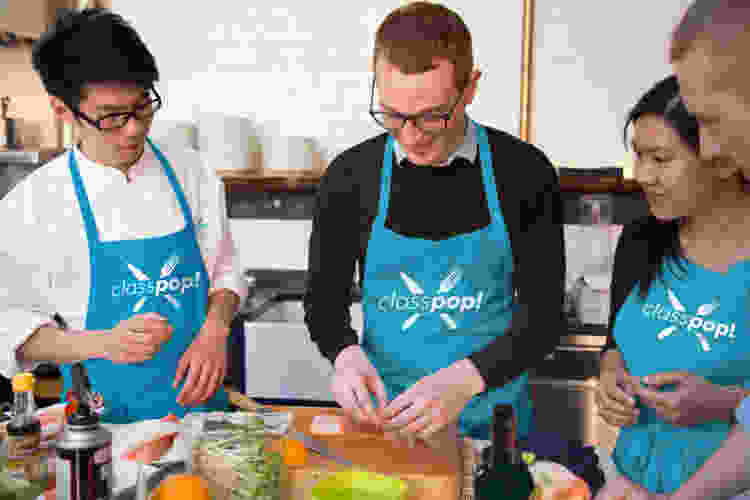 2. Online Cooking Classes
Work from home employees and remote teams can join in on the culinary fun with online cooking classes. Chefs will teach interactive classes for crafting gourmet meals from around the world. Your team won't have to be physically near to get close to each other.
3. Winery, Distillery and Brewery Tours
Get an up close and personal look at how wine, whiskey and beer is made when you take a tour of a winery, distillery or brewery. Learn the process of how experts craft your favorite drinks and in the end, you can have a few samples.
Creative Team Building Activities in Tampa
4. Paint and Sip
You don't have to have any previous experience to let your creative juices flow in a paint and sip team building activity in Tampa. Grab a paintbrush and follow an artist who will guide you in creating a masterpiece with this team building activity in Tampa.
Explore paint and sip in Sacramento, paint and sip in Orange County, paint and sip in San Diego, or in a city near you. Remote teams will enjoy online painting classes.
5. Dance Classes
Don't be afraid to get your groove on with dance team building activities in Tampa. You can express yourself with movement and try new styles like ballroom, hip hop and Latin.
These team building activities in Tampa are taught by talented dancers who will teach basic steps and professional techniques. Gather your remote team for online dance classes and learn some new moves in your own home.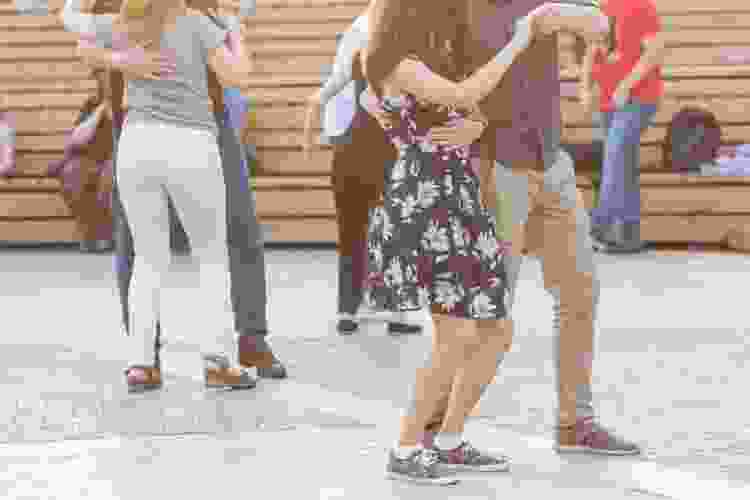 6. Pottery Classes
Make your new favorite coffee mug or a bowl for your coffee table in pottery classes in Tampa. Pottery classes are one of the most fun, hands-on Tampa activities for adults to try. You don't need any previous experience to learn how to throw pots and beginner-friendly classes will have you using a potters wheel and learning glazing and firing techniques.
7. Drawing Classes
From portraits to landscapes, you'll learn how to use line, light and shadow with drawing classes in Tampa. Master artists will teach you all the techniques to help improve your drawing skills. Remote teams can create too with online drawing classes.
Unique Team Building Activities in Tampa
8. Photography Classes
Capture the world around you with photography classes. Exploring the city together and taking photos is one of the most fun things to do in Tampa. A top-notch photographer will teach you how to use light and shadow to make interesting images. Online photography classes are a great way for remote teams to try a new hobby.
9. Acting Classes
Your goal might not include being a famous movie star, but acting classes are still one of the best Tampa corporate team building activities. Through these classes, you can learn confidence and creative thinking, skills that can be brought back into the office. Try online acting classes if your team is remote.
10. Sewing Classes
Learn how to make your own clothes, pillow or bags with sewing classes. Experts will guide you in the proper process of using a pattern, sewing stitches and sewing your creations together.
11. Woodworking Classes
There are so many things you can make with wood from furniture to home decor to jewelry. You'll learn the art of carpentry from experts with these fun woodworking classes. With these team building activities in St. Petersburg, FL and Tampa, you can even make unique pieces for the office.
12. Glass Blowing Classes
One of the most unique Tampa activities for adults is glass blowing classes. This unforgettable experience will also allow you to be creative. Beginner classes will teach you the techniques needed to blow and shape molten hot glass into beautiful decor.
13. Axe Throwing
Embrace your inner lumberjack with axe throwing in Tampa. At Axe Throwing Tampa, you'll get a coach who will guide you through axe throwing safety as well as one- and two-handed throwing. You can also put your new skills to the test and get a little competitive with team games like tic-tac-toe.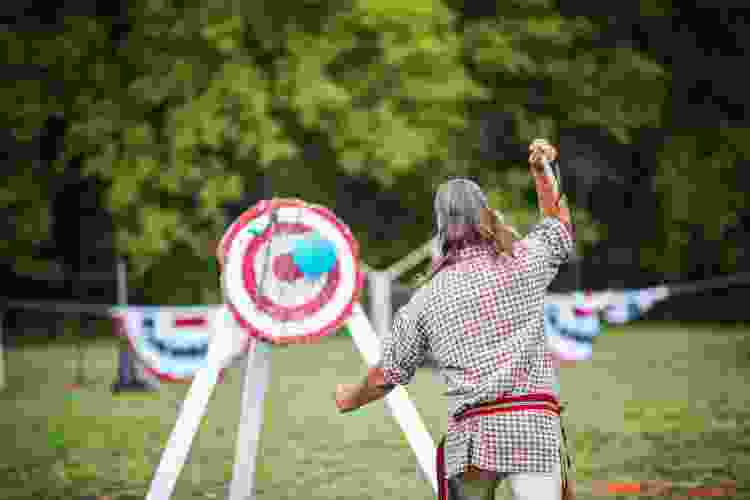 14. Virtual Reality Arcade
Have a unique night out at a virtual reality arcade for mind-blowing team building activities in Tampa. Laser Ops has tons of team play options that allow you and your coworkers to head into the virtual world to battle zombies and aliens. There are also classic arcade games your team can enjoy.
15. Bowling
What's better than a classic bowling night for a competitive team building activity for small groups or large. Break into groups in this team building activity in Tampa and compete to see who can knock down the most pins when you go bowling in Tampa. No matter their experience level, your coworkers are sure to have fun.
Virtual Team Building Activities in Tampa
16. Virtual Flower Arranging
Let out your creative energy by trying floral design during virtual flower arranging classes in Tampa. You'll learn from floral experts how to mix the colors and textures of different flowers to make bouquets and centerpieces. Through these classes, you'll also have the industry secrets to keep your blooms looking beautiful.
17. Virtual Game Nights
Bond with a remote team with virtual game nights where you can take part in your own game shows, compete in bingo night, and solve a murder mystery. What's great about virtual game nights is that your team can be located anywhere or allow people who don't come into the office to participate in the fun.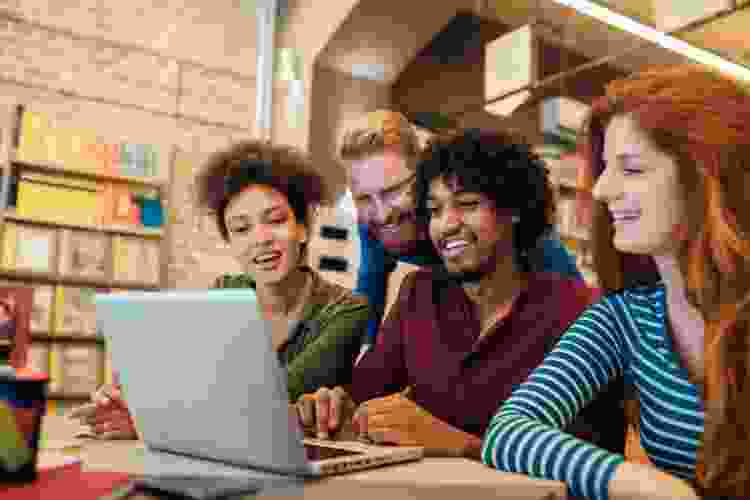 18. Online Trivia Games
Show off your knowledge of random facts with online trivia games about pop culture like the Marvel Universe, Harry Potter and The Office. For this team building activity in Tampa, you can form teams or compete alone in these interactive trivia games as you fight for dominance of random facts.
19. Virtual Scavenger Hunts
Find and solve clues with virtual scavenger hunts that will have you on the edge of your seat. Work together with your team or go head-to-head to figure out clues and beat the clock to find the final prize. Virtual scavenger hunts are great team building activities in Tampa for current coworkers as well as fun events for orientation or onboarding.
20. Virtual Escape Rooms
With virtual escape rooms, you can improve your team's communication, teamwork and problem solving skills in a single fun event. You'll have to work together to find and solve riddles and clues. You'll be racing against the clock to solve the story and find your way out the room. Work-from-home and remote coworkers will love this fun opportunity to bond.
Corporate Team Building Activities in Tampa
21. Online Mixology Classes
Spice up your work cocktail hours with online mixology classes. You'll learn from an expert mixologist how to make the best cocktail using bar tools, classic spirits and fresh ingredients. Whether you're making the classics or updating them, you're sure to find your next favorite drink.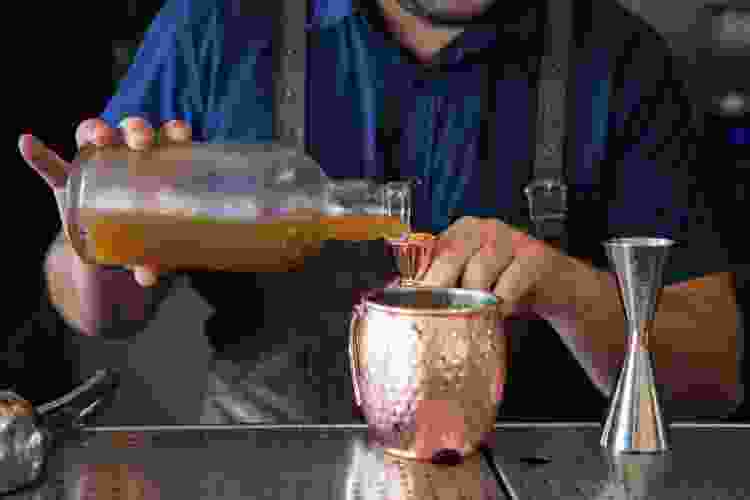 22. Virtual Wine Tasting
Do you know the difference between wine varieties? You can learn with virtual wine tastings led by world-class sommeliers. You'll learn about wine culture, pairing wines with foods and how to identify the different notes in each class. Wine tasting is one of the most fun and tantalizing team building activities in Tampa and St. Petersburg, FL.
23. Ropes Course at Museum of Science and Industry
Try Tampa corporate team building activities that build trust between colleagues. The ropes course at the Museum of Science and Industry will have you over 36 feet above the ground.
Your heart and adrenaline will be pumping as you make your way through different obstacles and courses. Encourage your teammates to finish the tough courses and build trust as you help each other through obstacles.
24. Tour the Dali Museum
For an artsy team building activity in Tampa, spend an evening around great art at the Dali Museum. Tour the exhibits that embrace surrealist and contemporary art and have interesting conversations about art that can spark your own creativity. The Dali Museum also Innovation Labs workshops that will have you thinking creatively to solve problems.
Outdoor Team Building Activities in Tampa
25. Kraken Cycleboats
Have a pedal party with Kraken Cycleboats, one of the most fun things to do in Tampa. Enjoy the outdoors as you cruise on the Hillsborough River past the Tampa Riverwalk and Curtis Hixon Park.
You and your team will have to work together to pedal the boat forward. But don't worry, you can enjoy a drink as you watch the city's beautiful sights and enjoy each other's company.
26. Weeki Wachee Springs
This state park has a ton of attractions for you to enjoy the beautiful Florida weather. Take a boat tour through Weeki Wachee Springs guided by boat captains that will teach you about the area and the different native wildlife you might encounter like manatees and turtles. You can also try paddle boats as team building outings and enjoy being close to the clear blue water.
27. Stand-Up Paddle Boarding
See Downtown Tampa from the water when you go stand-up paddle boarding. You can also explore Harbour Island, Davis Island and Tampa Bay on a paddle board.
Have fun on the calm waters and get a workout while enjoying the beautiful weather. You can also enjoy stand up paddle boarding classes and events at Urban Kai as a fun afterhours team building activity in Tampa.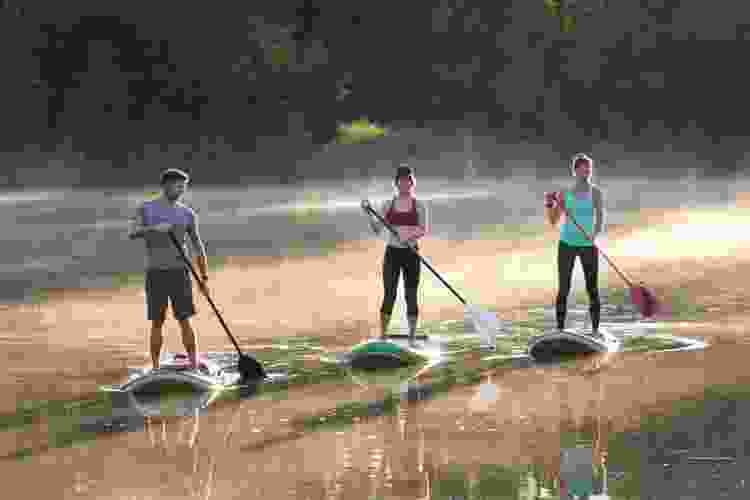 Sometimes you need to take some time out of the office to create a better office environment. Explore everything the city has to offer with team building activities in Tampa. Build confidence and foster relationships with fun activities that get you moving and creating.
Whether you're planning a corporate retreat, a weekend gathering or an after-work event, there is always something fun to do in Tampa, Florida. Have fun with your coworkers and build skills you can take back into the office.
For even more fun team building ideas, check out other experiences happening on Classpop!