33 Best Team Building Activities in Miami for 2022
Published on Jul 29th 2022
| 0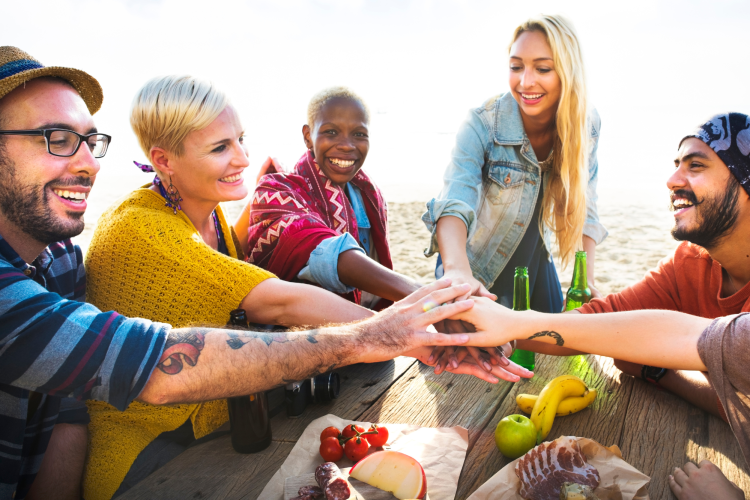 There's a wide variety of fun and exciting team building activities in Miami that fit the needs of your group. Depending on your group's preferences and interests, there are tons of great ways to grow and bond as a group.
What is a good team building activity to bring your team closer as a group? And why are team building activities important for the long term health of your team? As Indeed points out, team building is important for building trust between employees and boosting morale.
It's also a great way to learn about your group's strengths and weaknesses and improve efficiency. So, check out these awesome team building activities in Miami to start reaping these vital benefits!
Jump to Section
Culinary Team Building Activities in Miami
Few things bring a team closer than learning about and discovering new flavors. These culinary team building activities in Miami allow your team to enjoy the city's rich culture and indulge in some delicious dishes.
1. Cooking Classes in Miami
If you are looking for culinary team building activities in Miami, you're in luck. There are tons of great choices to fit every palette and even dietary restrictions. The chef will also bring everything you need (even to the office!), so all the details are already taken care of. Try events like the Dumpling Throw-Down or experience the Battle of the Sushi Rolls.
Team building cooking classes and other cooking classes in Miami offer a wide array of options, making cooking one of the best team building activities in Miami, no matter what cuisine your group is into.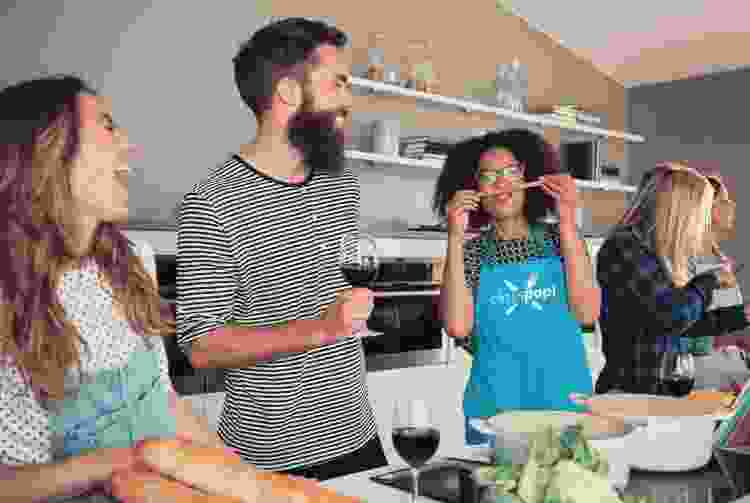 2. Online Cooking Classes for Remote Teams
No matter if you are near or far, your team can still enjoy preparing a meal and enjoying new flavors together. With online cooking classes, you and your group can still have a fun culinary experience in real-time.
Interact over video chat as you learn how to prepare everything from handmade pasta to delicate crepes under the direction of an expert chef.
3. Group Mixology Classes
If you are looking to take your happy hour up a notch, why not mix up your own delicious cocktail creations? Attend a mixology class to try your hand at an expertly prepared martini or perfectly blended margarita.
If you can't get together physically, look into online mixology classes where you'll gather by video and whip up refreshing drinks together, chatting and sipping along the way.
4. Wine Tastings for Team Building
Are you looking for some of the best fun and educational team building activities in Miami? Wine tastings are an enjoyable way to expand your palette and learn more about vino. With in-person and virtual wine tastings, your group will bond over discovering new favorites and learning more about the wine tasting process.
5. Food Tours in Miami
Miami is a cultural melting pot filled with diverse and authentic eateries of all kinds. Book a food tour and learn about local favorites with your team. You'll get a food expert's insight into the best places to eat and get an in-depth look into one of the most fun things to do in Miami.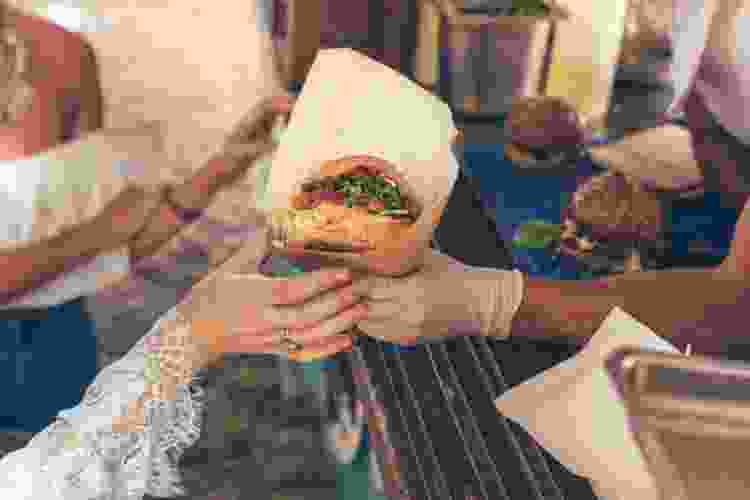 6. Group Outing to the Dinner Theater
Head out on a group outing to the dinner theater for a little culinary culture. You can choose from a variety of shows from intense and dramatic to light and funny.
Then, enjoy the performance with your group over dinner. Bond as you rehash the details after the show and learn about each other's opinions.
7. Dinner Cruises in Miami
Embark on a dinner cruise to enjoy a delicious meal on the water. Your group will enjoy their selected dishes with stunning ocean views. You can even choose a sunset cruise for the ultimate scenic experience.
Creative Team Building Activities in Miami
Get your creative juices flowing with some of the best artsy team building activities in Miami. You can create a wide range of projects and learn unique new skills together as a group.
8. Unwind With Paint and Sip
Paint and sip is designed for a whole range of skill levels, making them an ideal group activity. Paint and sip and even online painting classes allow your group to gather in person or virtually to make your own masterpieces. Chat and bond as you learn to create your own one-of-a-kind canvas.
Explore paint and sip in Los Angeles, paint and sip in Boston, paint and sip in NYC, or in a city near you.
9. Get Moving With a Dance Class
The city's cultural influences make dance classes some of the best team building activities in Miami. Learn to salsa, samba or even square dance for group fun.
And with both in-person and online dance classes available, you'll be able to take advantage of this fun activity in one studio or from all over the world.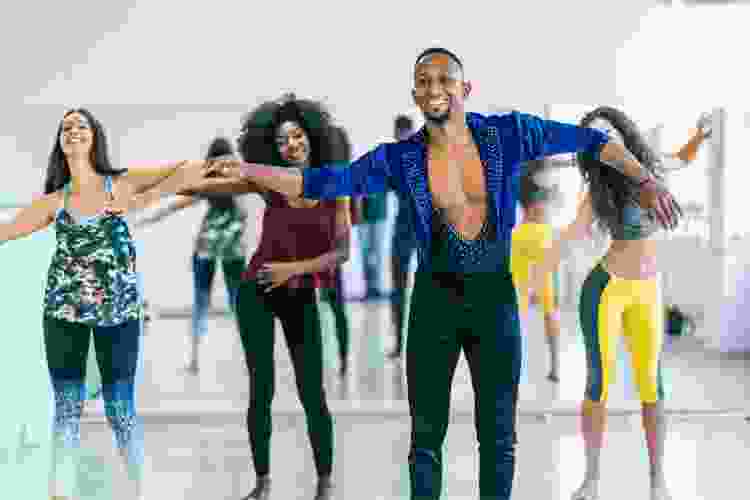 10. Take Pottery Classes for a Spin
Have you ever wanted to learn to sculpt your own masterpiece out of clay? Pottery classes give your group the chance to experience this awesome medium.
With an expert instructor, even beginners can sculpt simple vases and bowls that will become conversation pieces for years to come with this fun thing to do in Miami.
11. Gather Your Group for a Drawing Classes
With a variety of in-person drawing classes and online drawing classes, you can gather your team both near and far. Learn the best techniques for sketching, shading and creating your own unique drawings.
Groups looking for creative team building activities in Miami will love participating in a drawing class and gaining new skills.
12. Find a Floral Class for Your Team
A floral design class can allow your team to create stunning, living works of art. Arrange a colorful bouquet or craft a unique wreath. If you have a remote team, you can book virtual flower arranging classes to meet online and produce beautiful creations.
13. Take a Metal Working Course
Gather your team and learn how to make awesome metal projects. You'll work with your instructor to learn how to properly use tools and expertly work with a variety of metals. Produce everything from handmade hooks to your own shelf to show off in your home.
Unique Team Building Activities in Miami
The list of team building activities in Miami is constantly growing. Plan a unique event for your group that's both fun and memorable.
14. Take a Photography Class
Snap a few photos and share them with your group for a fun bonding experience. With in-person photography classes and online photography classes, you'll learn to expertly take snapshots and edit them like a pro. Then, you can create an online album so your team can all contribute to your group collection.
15. Get Theatrical with a Group Acting Class
Group acting classes and online acting classes are a great way to bond as your group explores a new craft. Play off each other's strengths as you create a scene together. Or, for some of the most humorous team building activities in Miami, book an improv class that is sure to be filled with laughter.
16. Check Out a Sewing Class
Sewing is an awesome life skill to have so why not learn to do it as a group? Book sewing classes to learn basic stitches and techniques. Your group will gain new skills to do everything from hem curtains to working with a pattern.
17. Book a Woodworking Class
Channel your love for high school shop class into a fun and interactive woodworking class. Your teacher will help you properly use tools to build your own creations as a group. Make everything from a personalized sign to a set of coasters as you learn new skills.
18. Attend a Glass Blowing Class
Glass blowing is one of the most fascinating methods for producing art. Book a demonstration or glass-blowing classes for unique team building activities in Miami, Florida to experience the art scene. Learn the techniques for blowing glass and even make your own sparkling piece.
Corporate Team Building Activities in Miami
There are plenty of fun corporate team building activities in Miami and the surrounding areas. The best part is they can often be customized for the size and interests of your group.
19. Fun and Interactive Game Nights
Take advantage of technological connections and plan virtual game nights for remote team bonding. You can gather from nearly anywhere and play games over video chat for a memorable group bonding session. Participate in classics like a round of bingo and enjoy a little friendly competition.
20. Trivia Games for Your Group
In-person and online trivia games are some of the best team building activities in Miami to test your knowledge and work as a team. Enjoy themes like the 90s and favorite pop culture genres to see just how much your team knows. Work together to finalize answers and discover each other's strengths and interests.
21. Go on a Scavenger Hunt
Work together to seek items on a scavenger hunt list. Or, race other team members for some exciting competition. Either way, the sense of accomplishment when you complete your list will boost morale and improve your team pride.
Plus, you can sign up for virtual scavenger hunts or in-person options, making this one of the most flexible team building activities in Miami.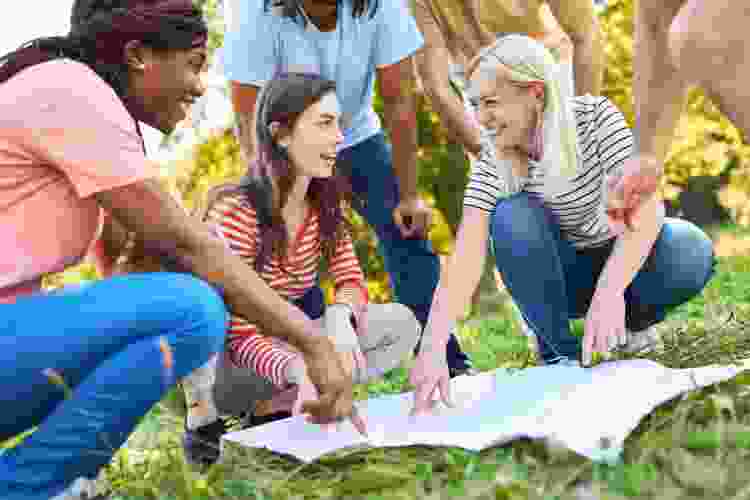 22. Get Out of an Escape Room
Book an escape room in Miami to collaborate as a group and test your problem-solving skills. Solve the clues and race the clock as you attempt to escape the challenge. There are options designed for every skill level and even virtual escape rooms available for remote teams.
23. Challenge Your Team With Climbing
Check out one of the area's climbing gyms for a fun team-building activity in Miami. This is an awesome outing for all skill levels. Encourage each other and overcome your fears as you succeed in tackling the climb.
24. Enjoy a Sporting Event
Get excited about Miami's many sports teams and enjoy a corporate event at the venue. Both the Miami Heat and Miami Dolphins have group ticket rates and suites for rent. Cheer on the local team while bonding with your own.
25. Book a Bowling Night
Plan a group event with your local bowling alley for an old-fashioned night on the lanes. Cheer on your team as you knock 'em down. Make teams for a fun challenge or compare scores to see who gets the most points.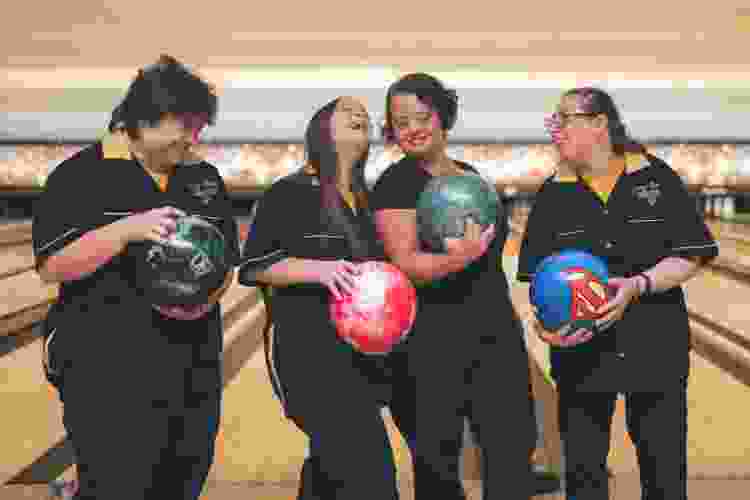 26. Immerse Your Team in the Arts
One of the most educational team building activities in Miami is a group visit to the museum. Gather your team and look for a guided tour. Learn about a variety of art styles as a group as you discuss the pieces and your own unique interpretations.
27. Go Axe Throwing
Axe throwing is quickly becoming one of the most popular team building activities in Miami and the rest of the country. This fun sport has you learning to aim and figuring out the proper technique. You'll bond with your team as you work together to figure out this new pastime.
Outdoor Team Building Activities in Miami
South Florida is one of the best locations to enjoy a little fun in the sun. With these outdoor team building activities in Miami, you can bask in the balmy weather and have fun with your team.
28. A Fun Group Hike
Either map your route on your own or book a guide for a fun group hiking experience. Learn about nature as you take to the trails and get to know your teammates better outside of the workplace.
This is one of the most budget-friendly team building activities in Miami while giving your group the chance to get active.
29. Head to the Everglades
A visit to The Everglades is one of the best team building activities in Miami for a group of nature lovers. Book a boat tour and check out the native wildlife as you enjoy this natural wonder with your team.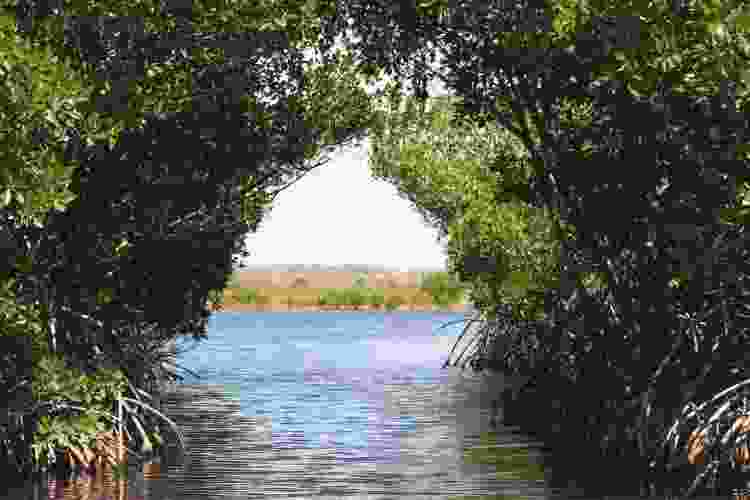 30. Tour a Winery
Head to the vineyards and explore with a winery tour guide. Your group will learn about the varieties of Florida grapes and the expert winemaking process. You'll also get to cheer with local wines and discuss your favorites as a group.
31. Plan a Beach Day
Enjoy the beaches as a group for a fun-filled team building activity in Miami. Pack lots of snacks and drinks, book parasailing or rent bikes, and spend the day in the sun and sand as a team.
32. Book a Segway Tour
Go on a sightseeing adventure with your team and book a segway tour. These can be planned all over the city so you can see everything from impressive architecture to oceanside scenery. Take in the sites and sounds of the city with a guided team building activity in Miami.
33. Plan a Group Watersports Excursion
If you want to get active as a group and enjoy the many bodies of water for your team building activity in Miami, book a fun watersports excursion. Rent canoes, kayaks or even paddleboards and spend the day on the water. This is a peaceful way to recharge, relax and bond as a group.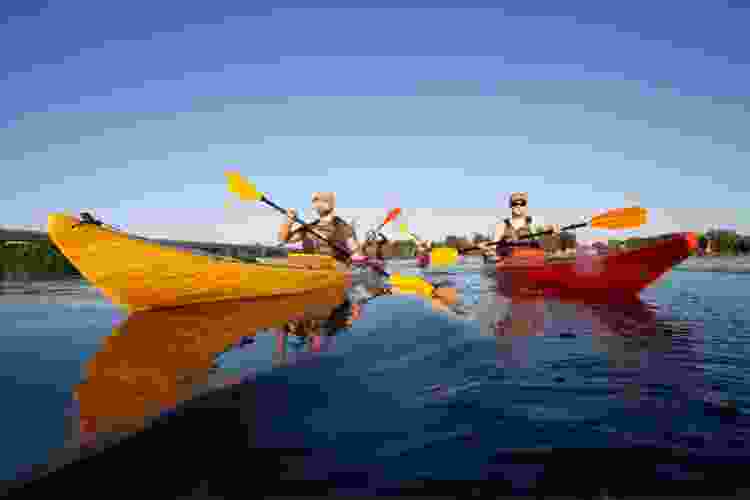 Planning a team building activity is an awesome way to boost the morale and culture within your team. From the best corporate events in Miami to team building activities in South Florida, you'll learn new things about other team members and have a memorable time.
Plus, with the variety of team building activities in Miami, you're sure to find the perfect one for your group's bonding session.
For even more fun team building ideas, check out other experiences happening on Classpop!