27 Lighthearted, Fun Divorce Party Ideas to Celebrate the New You
Published on Nov 21st 2022
| 0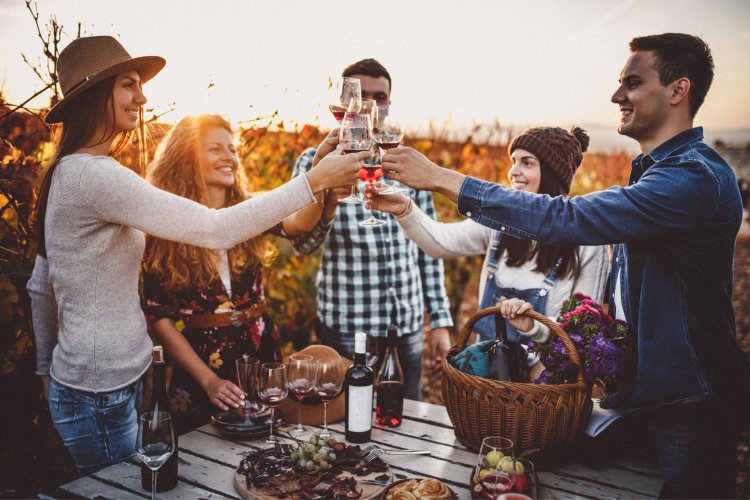 If a good friend tells you they're getting divorced, coming up with divorce party ideas may not be the first thing you think about. You'll obviously want to jump in to show your support though, and finding ways to help frame a difficult situation as a fresh opportunity is one way to do that.
What do people do to celebrate a divorce? Divorce parties are not about being a hater or slamming the ex. They should be about looking forward and shining a light on the possibilities around new beginnings.
So, how do you host a divorce party? Start by keeping the invite list small. Make sure it only includes those who are intimately connected to the person involved. Understanding whether the divorce was a long time in coming or an unexpected shock will help guide you to the right vibe. Be sensitive, especially if children are involved.
This list of lighthearted divorce party ideas will help you be the kind of friend who knows how to circle the wagons and inspire fresh starts.
Jump to Section
Creative Divorce Party Ideas
1. Paint and Sip
The first thing that comes to mind when you think of divorce party ideas is to get some booze in the mix. Why not plan a paint and sip for the group?
Start a creative journey by exploring paint and sip in Chicago or paint and sip in Milwaukee for the right vibe. Classes like paint and sip in Los Angeles are taught by professional instructors who are more than willing to customize your theme. Explore paint and sip near you!
Online painting classes also offer plenty of upbeat and positive themes to choose from.
2. Dance Party
It's very possible that the news of a divorce might be a cause for celebration. There are lots of dance classes in the Bay Area of San Francisco that can help bring a divorce party idea to life.
For example, learning hip-hop or something upbeat like Latin dance is a good way to get the soul fired up again. Dance classes in Los Angeles offer lots of mood-boosting themes, and dance classes in Las Vegas have something for every proficiency level.
Want to keep the party at home? No problem. Online dance classes are also a good idea when someone needs to find a new rhythm.
3. Pottery Party
If the mood needs to be low-key, a better divorce party idea might be to visit a studio for pottery classes. Pottery classes San Diego or pottery classes San Francisco will remind the divorcee that life is just a block of clay waiting to be sculpted, and sometimes you have to scrap what you've got and start over again.
Pottery classes in Boston can help a person feel in control again as they create something from nothing with their own hands. It's also nice to make a mess that someone else will clean up.
4. Make a Wish Party
You can buy flying wish paper or dissolving wish paper at many novelty stores or online. Each guest should write down a wish for the divorcee, share it and then either let the paper dissolve in water or roll it up and light it on fire allowing the wish to disperse into the universe. As far as divorce party ideas go, this one is simple and inexpensive but full of positive energy.
5. Weed and Plant a Seed
This is a great idea for spring or summertime, especially if your friend has a green thumb. Party guests bring either a package of seeds or a starter plant.
Everyone gets involved in trimming and pulling out what is dead, then the guest of honor sets the seeds and plants. It reminds us that when something dies, it makes room for something new to grow.
6. Redecorate the House
When it's time to look at things from a different perspective, helping someone redecorate their house is a great party idea. Guests can bring a small piece of home decor as a gift, and then the group can get to work shifting furniture around and resetting artwork until the space is transformed.
7. Vision Board
Divorce is a time of endings, but it's also a time of new beginnings. Having a gathering to create a vision board is a creative divorce party idea. Get a piece of poster board and a stack of travel and fashion magazines, then use the party as a time to pull out images of what a great future might look like to create something they can come back to over and over again for inspiration.
Foodie Divorce Party Ideas
8. Cooking Class
When there's a need for comfort, there's a need for food. If the divorcee was not the cook in the relationship, they might appreciate a few lessons. Cooking classes in Dallas are available for beginners, and cooking classes in San Antonio can provide instruction on far more than just Tex-Mex.
Divorcees tend to let their diets slip, so check out cooking classes in Portland for healthy meal ideas. Either way, there are cooking classes near you and online cooking classes for every palate.
9. Make Your Own Ice Cream Sundae
This is another easy and fun idea that's all about indulgence. Everyone brings a pint of their favorite ice cream and at least one topping. Turn the kitchen into a smorgasbord and pig out. No one's judging.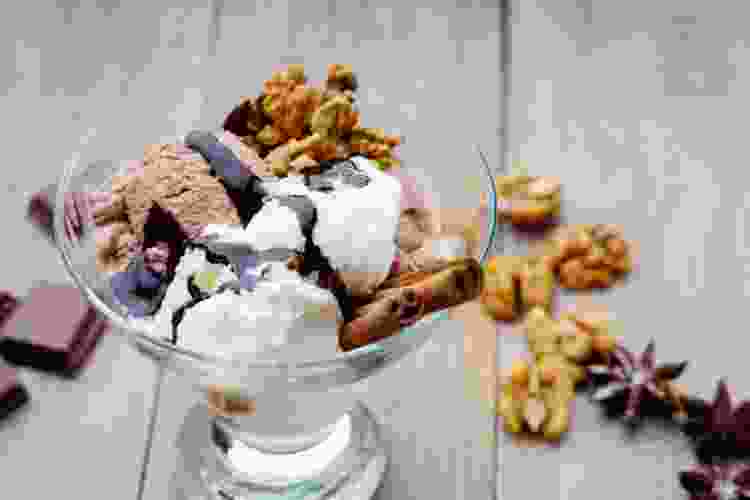 10. Comfort Food Potluck
What do you call a party after a divorce? A perfect excuse to indulge! Hosting a comfort food potluck is a fun and low-key divorce party idea. Each guest brings their own guilty pleasure to be shared with the group.
Think lobster mac and cheese, cheesy pizza and pasta plus cakes, cookies and ice cream. For someone who loves food, encouraging them to indulge is a great way to offer support.
11. Renaissance Party
We're not talking about wench costumes and turkey legs here. In every marriage, something is almost always given up to please a partner. Now that the marriage is over, it's time for a renaissance.
For example, if the ex had an issue with a certain food, sports team or even a TV show, bring it back in full force. Clever divorce party name ideas are part of the fun!
Unique Divorce Party Ideas
12. Online Mixology or Wine Tasting
Do you bring a gift to a divorce party? You certainly can! Online mixology classes or virtual wine tastings are an easy choice when it comes to fun, unique party ideas. For a mixology or wine event, it makes sense to grab a nice bottle or maybe a new set of glasses since there's a chance your friend lost theirs in the divorce.
13. Fortune Teller
Good divorce party ideas keep a focus on the future, so find a tarot card or palm reader to see what might be on the horizon. A recent article on WedMD that discussed how to recover after divorce said, "always remember that you are moving forward and that healing is possible."
Good fortune tellers will be able to keep everything positive and deliver a message of peace and hope. If you can't find someone to come in person, it's easy to get your fortune told online.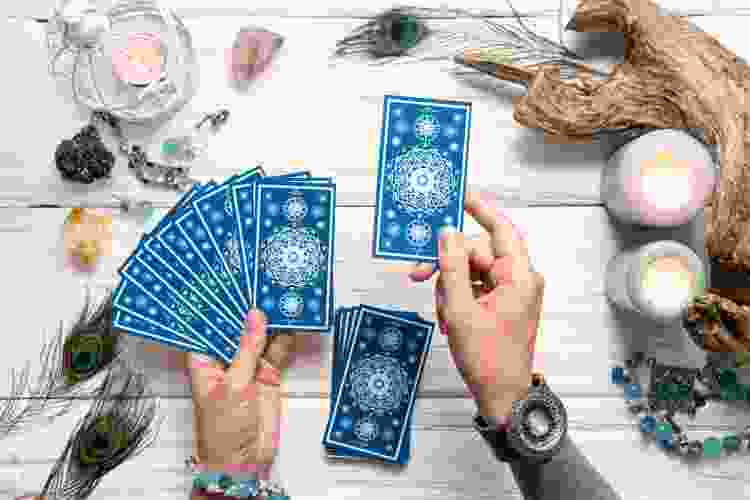 14. Aerial Yoga
Attending an aerial yoga class with your besties is a unique divorce party idea. Aerial yoga is easy, fun and safe but inspires feelings of freedom and beauty. It looks harder than it is, and you can look forward to having a great feeling of accomplishment when you're done.
15. Indoor Camping
Divorce inevitably involves a lot of texting which can get intense. Getting a group to agree to unplug for a night is not only a good party idea for the person involved but something we can all benefit from.
Set up a tent inside, turn off all the lights, use candles and flashlights and make indoor s'mores. It's a getaway for the soul that doesn't require leaving the house.
Classy Divorce Party Ideas
16. Flower Arranging Classes
After a divorce, encouraging someone to find beauty in the simple, everyday things can be very therapeutic. Virtual flower arranging classes are a classy divorce party idea for someone who needs to stop and smell the roses. Sewing classes offer a similar opportunity for contemplation if the person you are supporting enjoys crafts.
17. Weekend Getaway
Nothing gives a fresh perspective like a change of scenery, so weekend getaways with friends are an ideal and classy divorce party idea. Head to the mountains for some invigorating hiking, fishing and cleansing fresh air, or hit the beach to soak up the healing sun. Allow time for both laughter and tears, and everyone will return renewed.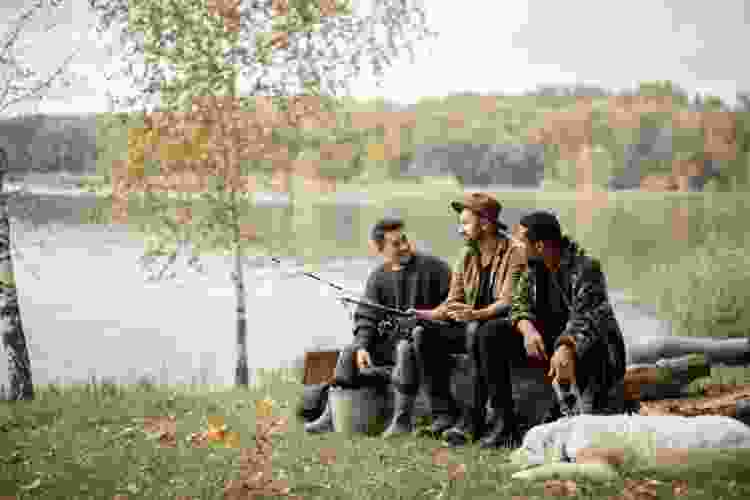 18. Makeover Party
A makeover party is the perfect divorce party idea for either a man or a woman because it's a fresh start and will leave them feeling more confident. In Women's Health, Rachel Sussman, a relationship expert and licensed psychotherapist says, "in many ways, this is your opportunity to start over again. And while that can sound scary, it can also be exciting and liberating."
You might be able to find a local salon or spa that can help you host a party where the guest of honor gets a new haircut, color and makeup application, or even a local boutique to do a fashion parade after hours.
Divorce Party Ideas for Him
19. Get Fired Up
The best way for a man to let off steam is by taking on a project. Woodworking classes would be a great divorce party idea for him, especially if he's a bit rough-and-tumble. Need to get him fired up? Glass blowing classes teach you how to work with fire to melt and break things, and then reform them into something beautiful.
20. Game Night
Another classic party idea for guys is to just play games. You can keep it simple with online trivia games or virtual scavenger hunts. Or, if you're helping him celebrate his great escape, virtual escape rooms are fun divorce party games for adults.
Virtual game nights give you the satisfaction of being able to solve problems while expanding your social circle at the same time.
Divorce Party Ideas for Her
21. Spa Day
One of the most obvious divorce party ideas for ladies is to host a spa party. Make a list of all the things needed for a DIY spa — facial masks and exfoliators, cucumbers for the eyes, nail polish — and assign each to a guest. Everyone can come in a bathrobe. Just make sure there's plenty of prosecco.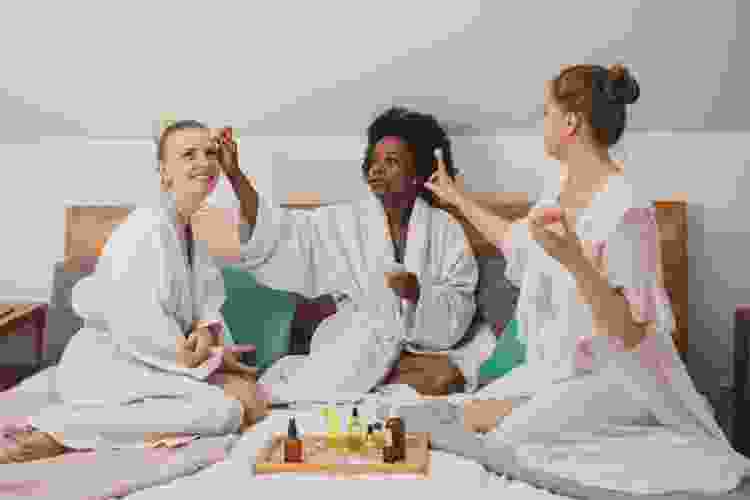 22. No-Makeup Party
Many married women spend a lot of time and effort trying to look good for their spouse. A refreshing party idea for her is to take the night off with a no-makeup party.
Order takeout, and have everyone come in their favorite comfy clothes. Even among friends, a no-makeup party can be a challenge, but by the end of the night, it will be obvious that inner beauty is the only makeup we need.
23. Movie Night
Not all divorce party ideas need to involve talking. If your friend just needs some company, suggest a movie night and pick something that has a happy ending. Under the Tuscan Sun is a classic and inspiring flick that reminds us anything is possible after a divorce and that, in time, we heal and can find love again.
Funny Divorce Party Ideas
24. Roller Skating Party
Another funny divorce party idea is to get your 70s or 80s gear on and take everyone out to the roller rink. A few spins under the disco ball will not only raise spirits, but it's a party idea full of Instagrammable moments.
25. Comedy Club
Laughter is the best medicine, but it can be hard to find humor after a divorce. No one has a bad time at a comedy show, so finding a comedy night is a good party idea when you need to snap someone out of their depression.
26. Jazz Funeral
In New Orleans, instead of mourning death, it is celebrated. A funny divorce party idea would be to have a jazz funeral for the dying marriage. Jazz funerals usually involve a brass band and band leader, a second line and lots of dancing. It's an opportunity for some fun divorce party outfits but most importantly, it doesn't involve tears.
27. Piñata Party
Letting a little aggression out can be a very healing thing, so why not host a piñata party? You'll need to find a sturdy spot where you can secure the piñata to make sure it will survive plenty of good swings. Complete this funny idea by filling the piñata with fun items like candy, glitter, travel-size hair products or mini bottles of liquor.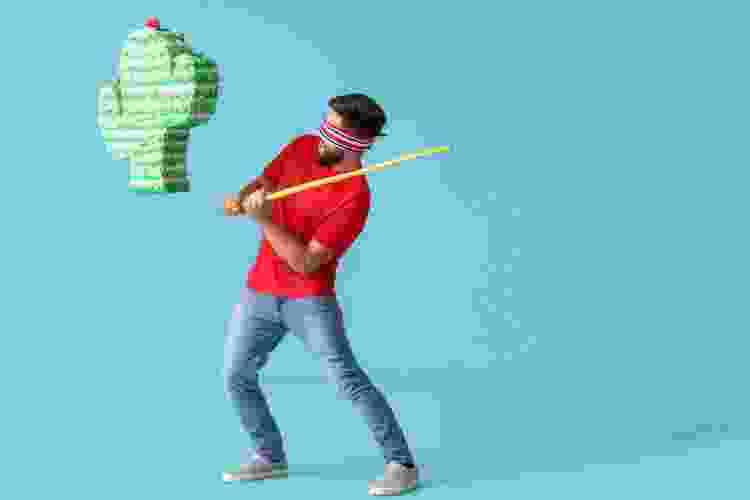 No matter what the circumstances, divorce is one of the hardest experiences in someone's life. Having a solid support network makes all the difference when it comes to survival with the least amount of suffering.
There are many ways you can go when it comes to divorce party ideas, from just being a shoulder to cry on to outrageous and over-the-top themes and clever divorce party slogans. Ultimately the goal is to inspire someone to find the courage to start again, return laughter to their life and remind them that when life gives you lemons, you can make lemonade.
For even more fun party ideas, check out other experiences happening on Classpop!