49 Inviting Housewarming Party Ideas for 2022
Published on Jun 22nd 2022
| 0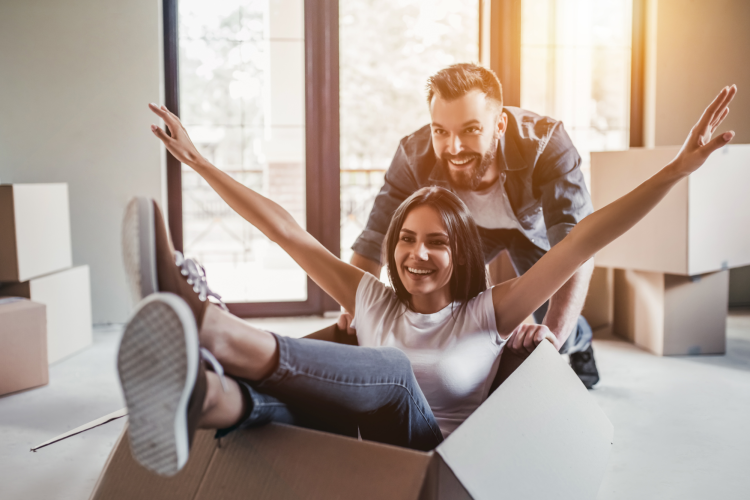 When it comes to thinking up the best housewarming party ideas, you can consider games, housewarming party themes, and of course, food and drink are a must. You can even explore outdoor housewarming party ideas if your new home is still a work in progress.
So, what do you do at a housewarming party? You can book an at-home cooking class to learn new recipes, throw a paint and sip event to create new art for your walls or host a game night with your friends and new neighbors. The idea is to celebrate your new homeownership and fill your new home with joy and positivity!
If you're wondering who throws a housewarming party, it is usually the owners of the new home. If that's you, then congratulations! We'll help you find the best housewarming party ideas for 2022 that are right for you. Let's get started!
Jump to Section
Creative Housewarming Party Ideas
1. Capture Memorable Moments
Encourage the new homeowner in your life to fill their home with their own custom photography with the help of a talented photography instructor!
Explore photography classes in Austin, photography classes in Houston, photography classes in Los Angeles or even online photography classes for a great housewarming gift idea for a friend who wants to learn more about taking artful and memorable photos.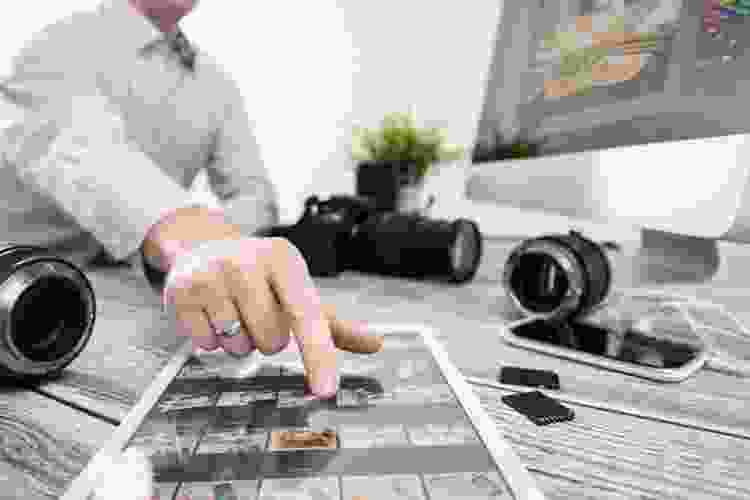 2. Get Into a New Groove
Whether it's ballroom or hip hop, dancing is great exercise and a good way to meet new people. Dance classes in the Bay area, dance classes in Las Vegas, dance classes in in Colorado Springs or online dance classes are a perfect housewarming gift for friends.
3. Improvise
Learn improvisation techniques and thinking on your feet with acting classes and online acting classes. This gift can help someone who is moving into a new area make friends! Who knows? You might help uncover some hidden talents.
4. Show Your Talent
There are lots of different art classes to choose from for a housewarming party idea. Being creative together calms people down and helps them relax and have a good time.
According to the American Art Therapy Association, finding an outlet for artistic expression may help people deal with feelings of anxiety or depression, which can occur when moving to a new place.
5. Draw a Crowd
If your friends are artistic, drawing classes and online drawing classes are a great way to celebrate a new space and spend some time together.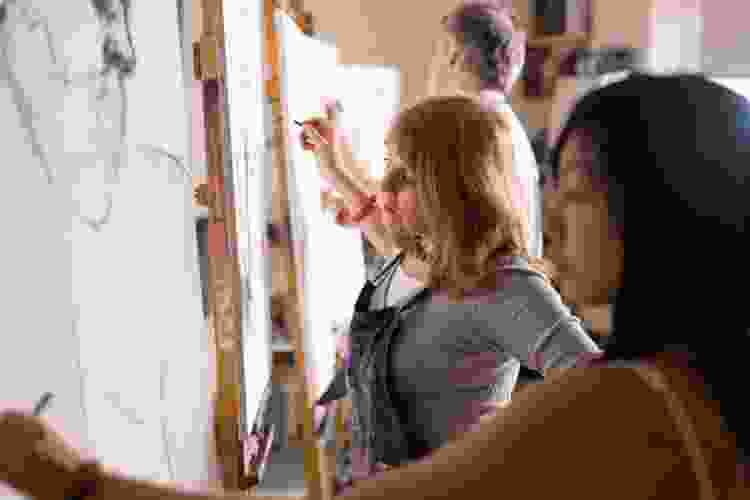 6. Brush Up on Your Painting
This housewarming event will give you some more things to hang on your new walls. Try painting classes in Orange County, painting classes in the Bay area, painting classes in NYC and online painting classes for another way to share your passion with your friends.
7. Drink and Paint With Friends
Open a bottle of wine and try a paint and sip class to celebrate your new home. These classes are great icebreakers and often successful fundraisers. Pick a charity and donate the proceeds to that group.
8. Throw a Pot
If you and your friends liked making mud pies as kids, get the gang together and take a pottery class. You can raise a toast to your new space after you wash up! Find pottery classes in Boston, pottery classes in San Francisco, pottery classes in San Diego or in a city near you.
Foodie Housewarming Party Ideas
9. Master a New Recipe
Look for cooking classes near you and get your friend a gift certificate to choose a class. This is a useful housewarming event for someone who is settling into their first home, and you might get invited to dinner later on.
Explore cooking classes in Boulder, cooking classes in Dallas, cooking classes in NYC and other foodie locales.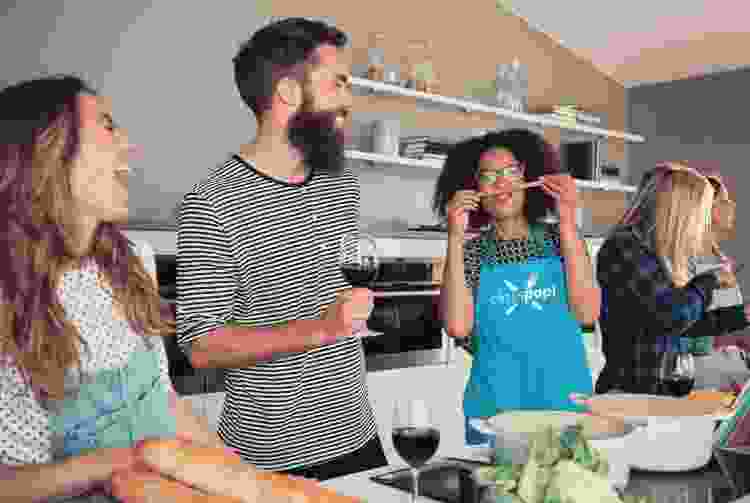 10. Explore a New Cuisine
If you and your friends love to cook, an online cooking class is a fun and useful party idea. You can explore a new cuisine, learn different skills, and make something delicious together in interactive online cooking classes.
11. Throw a Dessert Party
What is a housewarming party without food? A decadent collection of desserts can be a delicious housewarming party idea. You could ask guests to bring their favorite pies, cakes and desserts, or you could try out a bakery in your new neighborhood. Don't forget the coffee and tea.
12. DIY Taco Bar
Set out taco fillings, tortillas and toppings for a tasty serve-yourself meal. Be sure to put out plenty of plates and napkins. This is an easy, no fuss solution to housewarming party food when it comes to refreshments. Add a cooler with some Mexican beer and soda on ice to finish the theme.
13. Simple Charcuterie
A charcuterie board is a popular and easy housewarming party food idea. Just pick up an assortment of sliced cured meats, some different kinds of cheese, as well as some pickles and crackers and spread them on a large cutting board. Don't forget a nice jar of specialty mustard.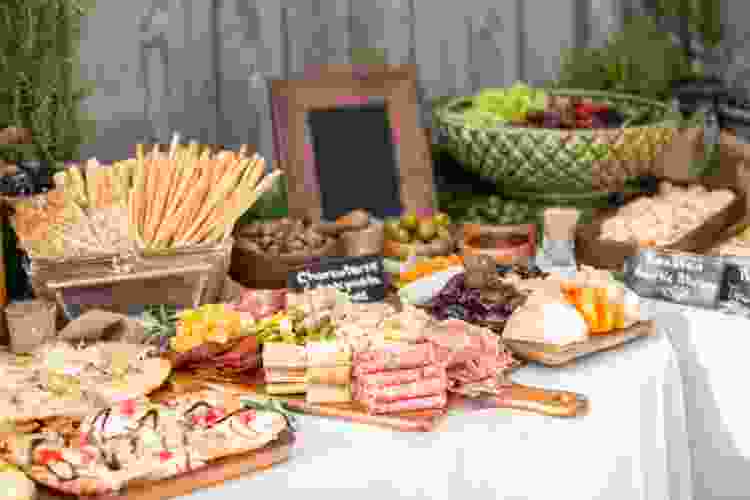 14. Provide a Vegetarian Option
A tray of veggies and fruit is a good addition to the housewarming party food offerings. Someone is bound to be a vegetarian and even meat eaters enjoy vegetables and fruit alongside burgers or hotdogs.
15. Make it Mini
Mini sliders are delicious little sandwiches that people love to snack on. For a housewarming food idea, make up trays of different kinds of these bite-sized gems so everyone can try a couple of different kinds.
16. Mix up Some Dips
An assortment of different dips is easy to put together. Line up some dips, like hummus, guacamole and salsa with baskets of chips, crackers and raw veggies. If you want to get fancy, put together a warm spinach artichoke dip and serve it with toasted slices of baguette.
17. Lay Out Some Tiny Bites
A collection of small cookies, brownies or miniature cupcakes is an enchanting housewarming party idea. If you are too busy unpacking to bake, many bakeries can make tiny goodies for you.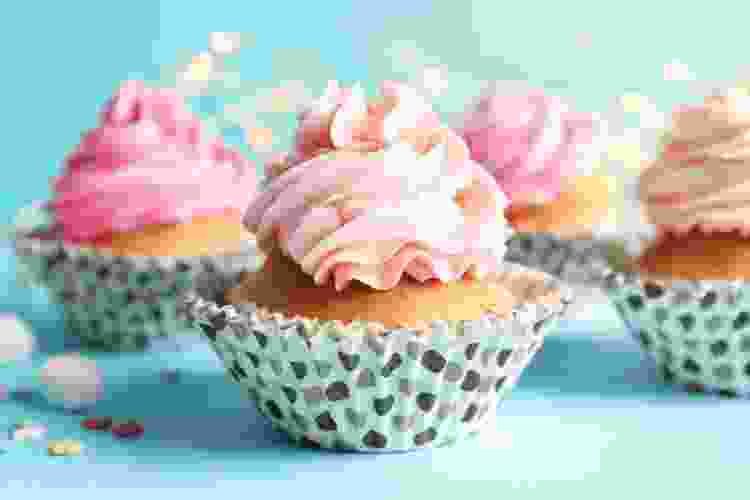 Game Housewarming Party Ideas
18. Schedule a Game Night
If you relocated across the country, far-flung family and friends don't have to miss the fun. Throw a virtual housewarming party. Sign up for one of many available virtual game nights.
Whether it's a family group, couples or friends, virtual games are a blast. You can even set a menu together so you can all enjoy the same refreshments.It doesn't matter if you are in the same room or in different countries, with a virtual housewarming party, everyone can have a good time.
19. Choose Trivia
Break into teams and enjoy some online trivia games. Who knows the most about current celebrities and pop culture? Who is an expert in food and drink? This is a great way to share the party no matter where your friends live and let everyone join in this fun and educational housewarming party idea.
20. Go on a Scavenger Hunt
Sending your guests on a scavenger hunt is a great housewarming game. Don't worry if you are planning a virtual housewarming party because there are online versions of this game, too. Virtual scavenger hunts let everyone play along, no matter where they are and it's just as much fun.
21. Play House Bingo
This one takes a bit of preparation, but everyone loves a good game of house Bingo. For this housewarming party idea, you will need to print out cards and have guests mark spaces that have items like "sofa," "lamp," "magazine" and others. Give out small prizes to winners.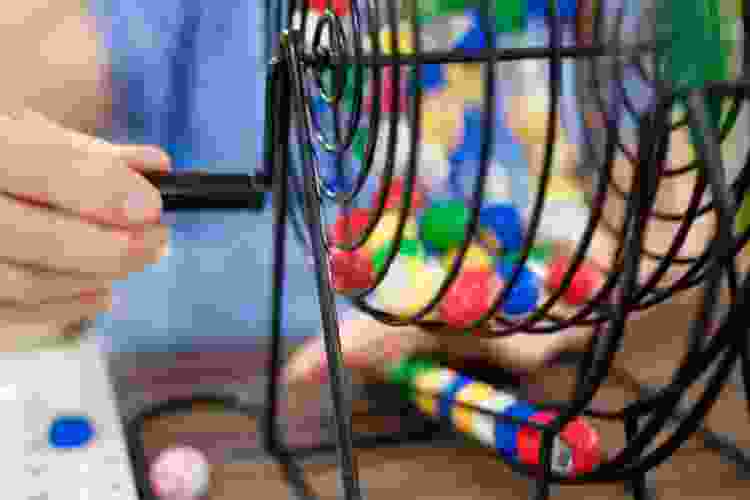 22. Test Your Guests' Memory
Room memory is a great housewarming game. Split guests into teams and give each team a set time to go into a room and then sit down and make a list of what they saw. This can be a hilarious housewarming party idea.
23. Break Out the Boggle
If you and your friends a word games, this can be a fun housewarming game idea. In addition to Boggle, there's Dabble (teams race to create words), Apples to Apples, Last Word and, of course, Scrabble.
24. Sharpen Your Pencils
Pictionary is a great housewarming party idea. Can you draw well enough for your friends to recognize the word? This one will have you and your guests in stitches.
Virtual Housewarming Party Ideas
25. Mix Up a New Drink
Another fun housewarming event is to sign up for one of the many online mixology classes that are available. Learn to make fun new cocktails and practice your mixology skills.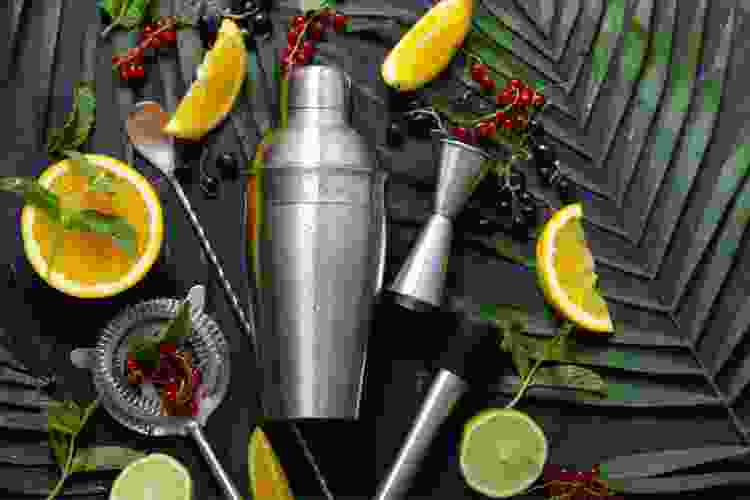 26. Pop a Cork
What is a housewarming party without wine? Virtual wine tastings are a fun housewarming party idea. Have friends each bring one of the wines on the list provided and have a fun and educational evening.
27. Escape to an Online Game
The best housewarming games are ones where you have to work together, and escape rooms are perfect for that, but what do you do if you can't be together? Try an online version.
You can choose from virtual escape rooms that challenge villains or send you into a time machine or a cursed forest. There are even escape rooms that kids will love, so everyone can join in on this virtual housewarming party idea.
Themed Housewarming Party Ideas
28. Toast the Tropics
A tropical housewarming theme can be a fun housewarming party idea. When it comes to housewarming decoration ideas, you can go wild with colorful flowers, pictures of tropical birds, and jungle and beach scenes. Serve tropical fruits and spicy dishes. You can even wear a Hawaiian shirt, if that's your thing.
29. Open the House
An open house is a nice, relaxed housewarming party idea. Invite guests to come between certain hours. People will come and go at staggered times and this will give you a chance to show people around.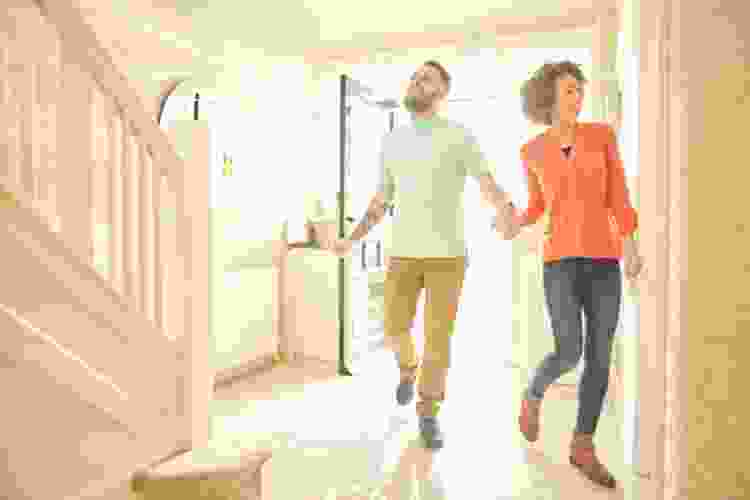 30. Pick a Color
For an unusual housewarming idea, try a color theme. Pick a favorite color and ask guests to dress in it. Make food of that color and serve it on colored plates with colored napkins.
31. Choose a Seasonal Theme
There are lots of housewarming decoration ideas based on the different seasons and holidays. Pick the closest season and have fun with it.
Fill the house with pumpkins and leaves for autumn, evergreen boughs and snowflakes for winter, tulips, rabbits and ducks for spring, and roses or a beach theme for summer.
Cheap Housewarming Party Ideas
32. Lend a Hand
One of the best housewarming ideas is to get help with the move! Have friends wear comfortable clothes and help unload the truck or carry boxes into the house or apartment. You can order take out for after the heavy lifting is done. Remember, many hands make light work.
33. Save the Furniture
A set of coasters is a thoughtful yet relatively cheap housewarming party idea. Get something in a theme or color your friends like, and whenever they set down a drink, they will think of you.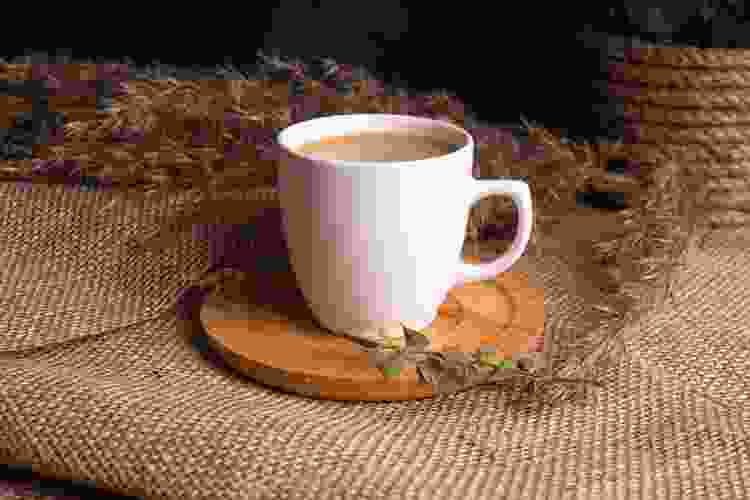 34. Bring a Dish
What food do you serve at a housewarming? A potluck supper is a nice housewarming food idea. Have everyone bring a favorite dish to share. If they are willing to part with recipes, even better. This is a nice way to introduce yourself to new neighbors.
35. Paint a Room
Most places need a freshening up when you move in. Another helpful housewarming idea is to get help with painting. Be sure to warn guests ahead of time so that they can wear old clothes instead of dressing up for a party.
Tip: Provide lots of snacks and order pizza when everyone is finished because no one will be fit to go out to a restaurant.
Outdoor Housewarming Party Ideas
36. Garden Party
A good outdoor housewarming party idea for nice weather is a garden party. If the new place has a nice yard, you can set up outside and enjoy the garden. A fire bowl is a nice touch for a housewarming party and sharing some s'mores is a great way to relax and unwind. You can't be too uptight with marshmallow all over your fingers.
37. Encourage a Green Thumb
A housewarming gift for people who moved into a new house with more room for plants is to ask guests to bring a plant with them. This will add some green to the new home. If they have a yard at the new place, guests might bring plants to help improve the landscaping.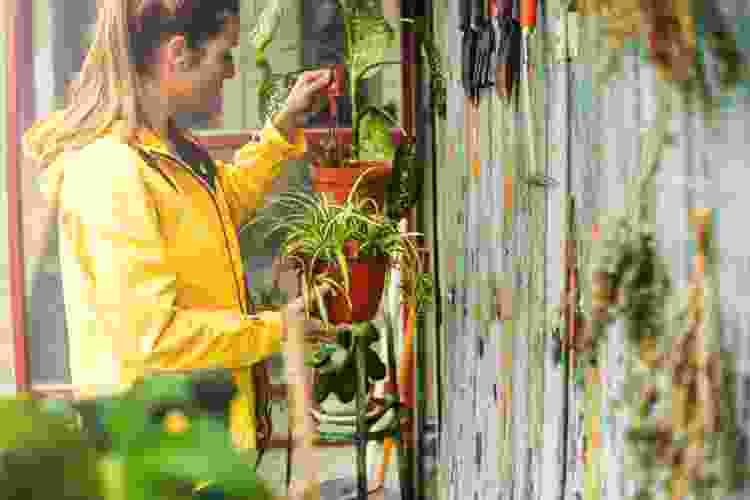 38. Fire Up the Grill
If the weather is cooperative, a grilling party is a nice outdoor housewarming party idea. You can do burgers and hotdogs, or get a bit more creative with some grilled vegetables or a whole grilled fish. Something about cooking on a grill feels friendly and puts everyone at ease.
Guys' Housewarming Party Ideas
39. Pick Up the Tools
If you and your friends like working with your hands, woodworking classes can be a fun and special housewarming party idea for guys or gals. Try your hand at a cutting board in an unusual shape.
40. Heat Things Up
Glass blowing classes are a different and fun housewarming party idea for guys who would like melding fire and art. Get a group together and schedule a glass blowing session and come away with a unique glass for your new home.
41. Stock the bar
Have guests bring a bottle of their favorite alcohol to start a collection. It's helpful to let people know what you like, too. Be sure to provide plenty of snacks, plus glasses, mixers and ice.
42. Personalized Sign
A family name sign is a great housewarming gift idea and a thoughtful way to help friends feel more comfortable in their new space. They will think of you whenever they see it hanging on the wall.
Women's Housewarming Party Ideas
43. Arrange Some Blooms
Classes are a great way to celebrate moving to a new home. Everyone loves flowers, so virtual flower arranging classes are a fun and useful housewarming party idea.
44. Learn to Sew
Sewing classes are very popular right now, and an evening of learning to sew could be an enjoyable housewarming party. You and your guests could make pillow covers, aprons or market bags to use at home.
45. Relax and Unwind
A bathtub tray and bath bombs are a lovely housewarming gift idea. Throw in a bottle of your friend's favorite wine and some candles for a relaxing spa evening.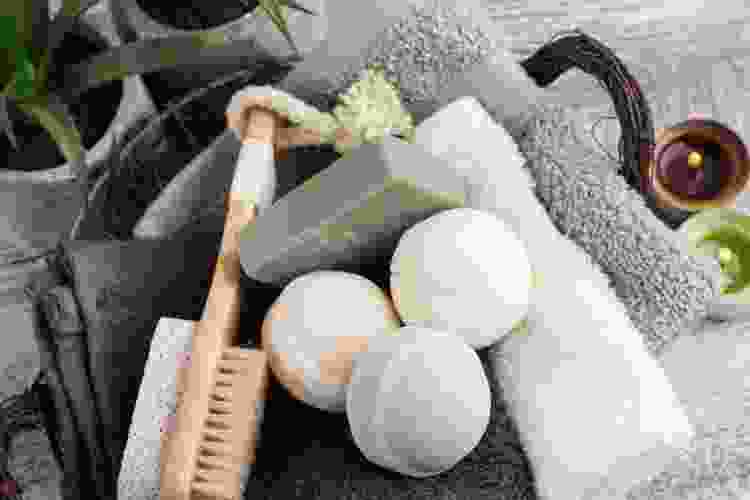 46. Give Some Cheerful Color
New kitchen dish towels in your friend's favorite color are a welcome and affordable housewarming present.
47. De-stress with Essential Oils
Moving and setting up a new house is stressful and one useful housewarming gift is an essential oil diffuser. This can help your friend relax after unpacking stacks of boxes.
48. Start a Wine Collection
The gift of a wine rack with a bottle to go in it is a nice housewarming idea for a friend who likes vino. Ask around and find out what kinds they prefer. Some nice wine glasses are a good idea, too.
49. Cleanse the Air
Some people believe that Himalayan salt lamps improve air quality and raise energy levels. Whether or not this is true, the lovely orange glow is cheerful and calming, making these lamps nice housewarming gifts.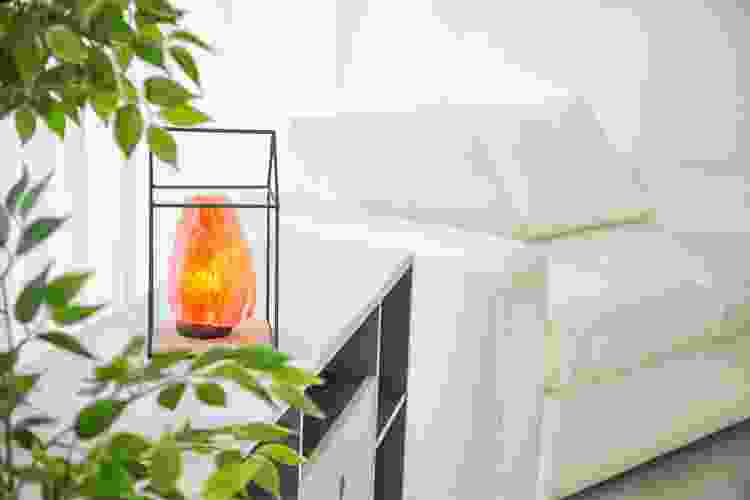 Whether you have friends over to help you unpack or stand around and chit chat next to the barbeque grill, the important thing about housewarming parties is for you to feel comfortable showing your friends around.
Keep the preparations simple, relax and have a good time. They are there to support you and celebrate this new phase of your life.
For even more fun party ideas, check out other experiences happening on Classpop!