23 Most Tropical Luau Party Ideas for 2023
Last Updated on Nov 30th 2023
| 0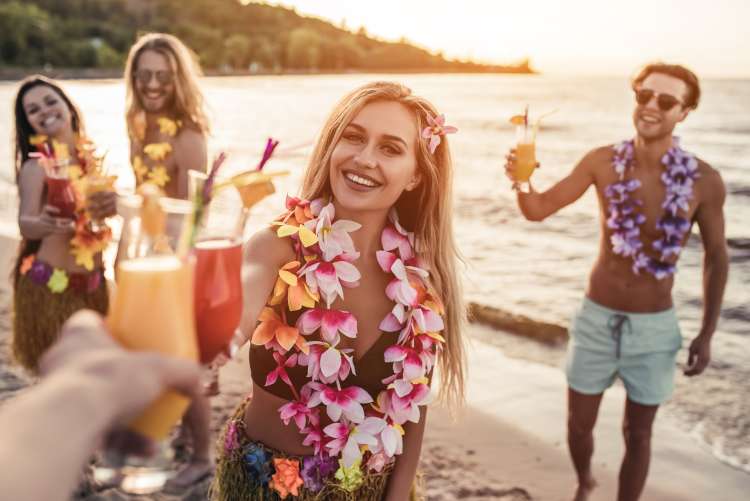 If you're overwhelmed by finding the ultimate luau party ideas for your next event, don't worry! We've gathered 23 creative ideas to help you answer all of the questions you might have — What do you do at a luau party? What do you need for a luau party? How do you host a luau party successfully?
If you've visited Hawaii — and even if you haven't — you probably know that a luau is a traditional island celebration that boasts delicious food, festive music and multicultural celebrations. According to Culture Trip, luaus often include dances and music from other Polynesian islands, not just Hawaii.
So, whether you're aiming for cultural accuracy or just looking to host a fun tropical party, you can certainly draw inspiration from the luau's traditional cultural roots as you plan your own celebration for family and friends! We hope this list of unique and creative luau party ideas helps you throw a most fabulous beachy bash.
Jump to Section
Creative Luau Party Ideas
1. Host a Tropical Paint and Sip Party
For this luau party idea, host your friends for a tropical-inspired night of painting. You can certainly throw your own party and paint palm trees or beach scenes, or you can let a talented artist help you by finding a class in your city.
You can find paint and sip in San Diego, paint and sip in Los Angeles, paint and sip in NYC or even paint and sip near you if you don't live in any of those areas.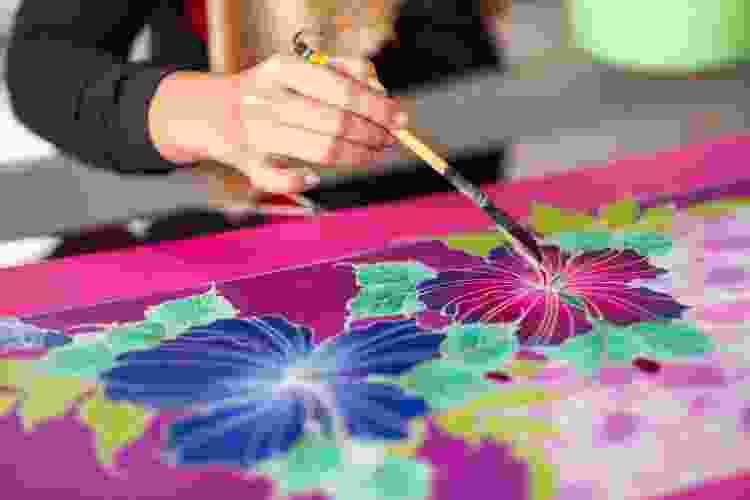 2. Sculpt and Paint Tropical Plates
What better way to enhance your summer tablescapes than by creating hand-painted tropical pottery? You could paint plates with hibiscus flowers, pineapples or palm trees to bring a taste of the tropics to your china cabinet.
Keep these painting ideas in mind next time you sign up for pottery classes in the Bay Area, pottery classes in Houston, pottery classes in NYC or pottery classes near you.
3. Learn to Hula Dance
What better way to spice up your tropical theme party than by learning to dance the hula? Try online dance classes to learn some moves before hosting or attending a tropical party, or even sign yourself up for dance classes in Las Vegas, dance classes in NYC or dance classes in the Bay Area. 
Join our email list for exclusive deals, local events and fun inspiration for living a more creative life.
4. Create a Photo Backdrop
Making a creative photo backdrop can be a focal point for your tropical décor, and it can be a great spot for guests to gather and take pictures. Use tropical decorations from a party supply store, or go crazy and create your own beach scene with chairs, umbrellas and inflatable pool floats.
Don't forget the sunglasses, towels and leis for your guests to use as props. This is a great luau party decoration to make on your own.
5. Create Custom Luau Shirts
For a tropical spin on a traditional party item, pre-order custom luau print shirts. You can find many online retailers who will print your uploaded photos onto a bright floral pattern.
Not only will you be able to match all your friends in these outlandish shirts but they also make great costumes or favors for bachelor parties. They could even be a fun addition to your list of bachelorette party ideas!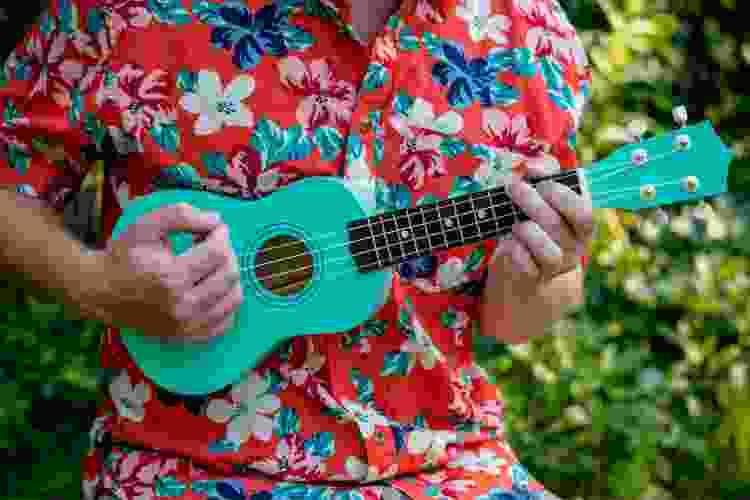 Foodie Luau Party Ideas
6. Take a Tropical Cooking Class
You may be wondering, "What kind of food do you serve at a luau party?" Well, before you welcome guests for your next luau or outdoor barbecue, consider taking a cooking class to learn the ins and outs of Polynesian cuisine to host a fresh and flavorful seafood party.
You can find online cooking classes that will help you prep for the big day, or you can try and find a class taught by a top-rated chef in your hometown.
You can also explore cooking classes in Houston, cooking classes in St. Louis, cooking classes in Minneapolis and cooking classes near you to help you get ready to host your friends.
7. Make Pineapple Cupcake Toppers
You don't have to go crazy making luau theme party food. Some themed desserts can be super simple to make! Simply bake or buy cupcakes and frost them with yellow icing.
Then, cut green paper "stems" to look like the top of a pineapple. This easy cupcake topper will turn traditional cupcakes into a treat fit for a luau. 
8. Serve Tropical Popsicles
As you plan your luau party ideas, don't forget to add cold treats for dessert! Opt for fruity flavors and tropical-inspired colors instead of traditional ice cream sundaes.
You can serve homemade or store-bought popsicles inspired by piña coladas, daiquiris or other fruity cocktails, which makes this a great luau party idea for adults.
9. Pineapple for Everyone!
Bring tropical flavors to each dish on the menu by pairing pineapple with almost everything. You can grill pineapple to place on top of burgers, create pineapple-bacon appetizers or even mix up some sweet pineapple salsa with this sweet luau party idea.
This tropical powerhouse is good on a variety of dishes — but we'll let you decide whether or not it belongs on pizza!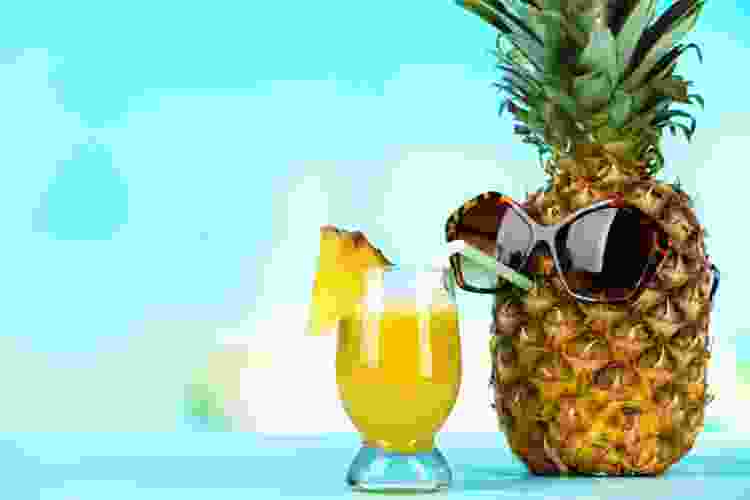 10. Make Fruit Salad Skewers
Sometimes fruit salad can be cumbersome to make and serve. For this easy luau theme party food, slide cut fruit onto a skewer for ready-to-eat fruit salad.
This luau party idea will allow your guests to enjoy fruit salad without having to deal with tongs, bowls and forks. 
Unique Luau Party Ideas
11. Turn Your Cocktail Party Into a Luau
If you are looking for luau party ideas for adults, why not try online mixology classes or virtual wine tastings to add some variety to your gathering? You can turn any traditional cocktail party into a luau by serving fruity, beachy beverages — no sand required!
12. Host a Themed Birthday Bash
You're never too old for the best theme party ideas. Celebrate another year by throwing yourself a beach party, or celebrate a friend or loved one by hosting a surprise luau. This adult birthday party idea is sure to be warmly received by friends and family alike. 
13. Throw an Indoor Beach Party
If you live somewhere where winter likes to linger, try throwing an indoor beach party to beat the winter blues. Break out all the brightest colors, balloon arches and beach music and invite everyone inside to celebrate summer's eventual arrival. This luau party idea will help you get into that summer mindset, no matter the weather.
14. Hold a Luau Housewarming Party
Who says a housewarming party has to be a serious affair? Instead of a formal dinner gathering, try adding a tropical luau to your list of housewarming party ideas.
Guests will love this casual option, and if the weather is nice, a backyard luau is the perfect way to welcome people into your new space. 
15. Celebrate the End of School
The end of the school year and the arrival of summer vacation is the perfect time to celebrate with a tropical party. This luau party idea would make a great graduation party idea if you have family members or friends who are graduating from high school or college.
But don't limit yourself to a graduation celebration! Kids of all ages will love jumping into the pool and lounging in their swimsuits now that the rush and stress of another school year are over. 
DIY Luau Party Ideas
16. Make Tropical Flower Arrangements
If you're searching for DIY luau party ideas for adults, why not host a tropical flower arranging party? You can buy beautiful blooms for your guests and make tropical wreaths, centerpieces and more.
If you aren't a flower arranging expert, don't worry! Take virtual flower arranging classes ahead of time so you'll know all the best tips for your guests to follow. 
17. Make It a Girls Weekend
Why host one luau when you can make it a weekend-long event? For this luau party idea, you could actually take the party on the road and hit the beach, or simply plan a tropical staycation for your best girlfriends.
This makes an excellent sweet 16 party idea or girls weekend idea for the next time you want to get together with the ladies.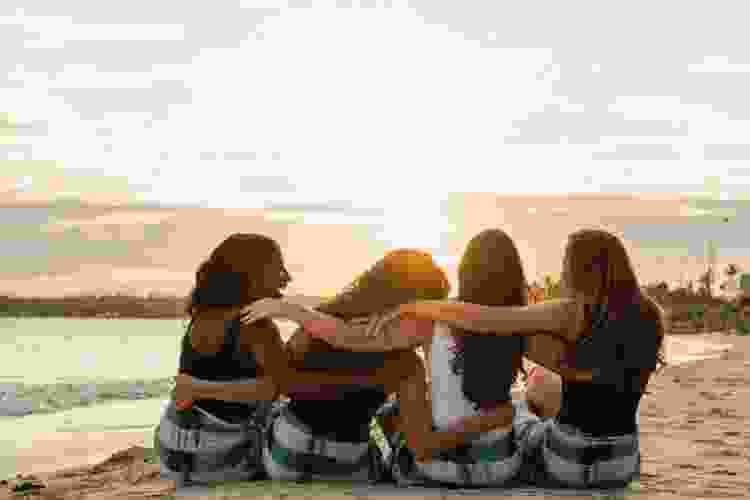 18. Use Paper to Make Garlands and More
This DIY luau party idea for adults involves using scissors and construction paper to make festive garlands for your party space. Use green paper to cut out simple palm leaf shapes, brown paper for coconuts and bright pinks and oranges for flowers.
Not only will making your own decorations save you some money, but you'll be able to spend time working with your hands and reaping all the benefits of arts and crafts for adults. 
19. Make Tropical Balloon Sculptures
If you are looking for luau party decorations to make, try your hand at sculpting out of balloons. Balloon arches are one obvious option, and you can find kits for sale online and in party supply stores.
If you're feeling more adventurous, try making a pineapple or flamingo out of brightly colored balloons. 
Luau Party Games
20. Host a Long Distance Game Night
If you're separated from friends and family, that doesn't mean you can't celebrate together! For a luau party idea at home, have everyone put on their most tropical attire for a virtual beach party, and then try your hand at the different online trivia games, virtual game nights, virtual scavenger hunts and virtual escape rooms available online.
21. Host a Limbo Competition
Everybody loves a dance party! Why not turn your tropical evening into a night of dancing and host a little limbo competition for your guests? You'll have fun laughing at how low everyone can go with this classic luau party game.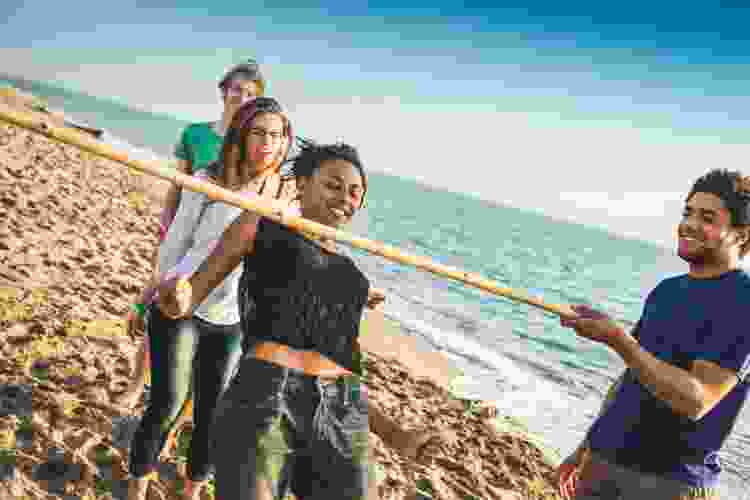 22. Have a Beach Volleyball Tournament
Luau party games don't have to be a stressful part of the party planning process. Why not center your luau around a volleyball tournament? You can play at the beach, in someone's backyard, or even at a community center indoor or outdoor court. Bring supplies to grill out and enjoy time together after the games are over. 
23. Play Traditional Lawn Games
If you're still looking for luau party games, why not stick to traditional favorites like corn hole, badminton or even lawn darts? You can find tropical versions of these games at online retailers, or simply set out some tiki torches, put on a lei or two, and enjoy the summer night.
We hope this list of 23 fun luau party ideas has been helpful to you. From delicious tropical treats to engaging party game ideas, there's no right or wrong way to host a tropical bash!
For even more fun party ideas, check out other experiences happening on Classpop!