77 Epic Graduation Party Ideas for 2022
Published on May 27th 2022
| 0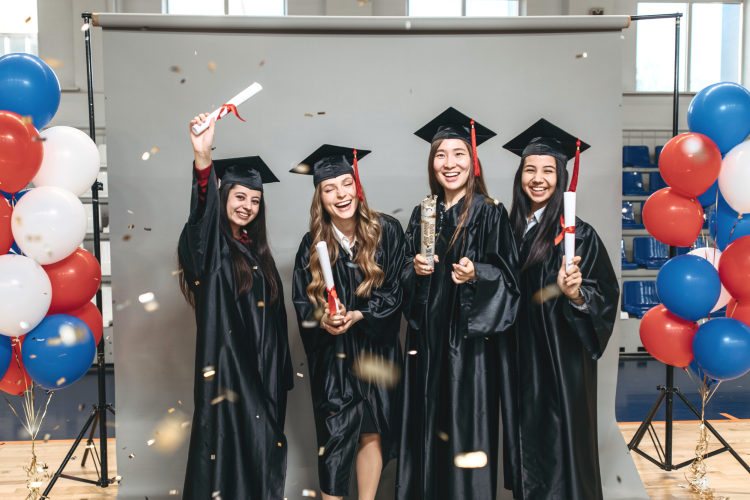 With so many graduation party ideas to choose from, it can be challenging to find the right themes, activities and signature touches to best celebrate the graduate's unique personality and momentous achievement. How do you have a good graduation party? What are the must-haves for a graduation party for this year?
Graduation parties are as unique as the graduates themselves. Like many other celebratory gatherings, you will want to consider the guests, food, drinks, decorations, themes and activities such as music and games when deciding on ideas for graduation parties. So what activities do you do at a graduation party that will be memorable and fun?
From low-key graduation party ideas to creative ideas that showcase the grad's personality, we'll answer all your questions and more with our 77 epic graduation party ideas for the Class of 2022!
Jump to Section
Foodie Graduation Party Ideas
One of the most important graduation party ideas to consider is what to eat at the event, especially if the grad is a foodie. Whether celebrating with a small group of family and friends or hosting a culinary extravaganza, these fun food ideas offer something for every taste.
1. Cooking Classes
Inspire their culinary curiosity while learning new kitchen skills by celebrating with an in-person cooking class.
This graduation party idea is both fun and practical whether making decadent seafood with cooking classes in Seattle, urban East Coast favorites with cooking classes in Boston or comforting classics with cooking classes in Denver.
There are a wide variety of cuisines and techniques available to select from with cooking classes near you.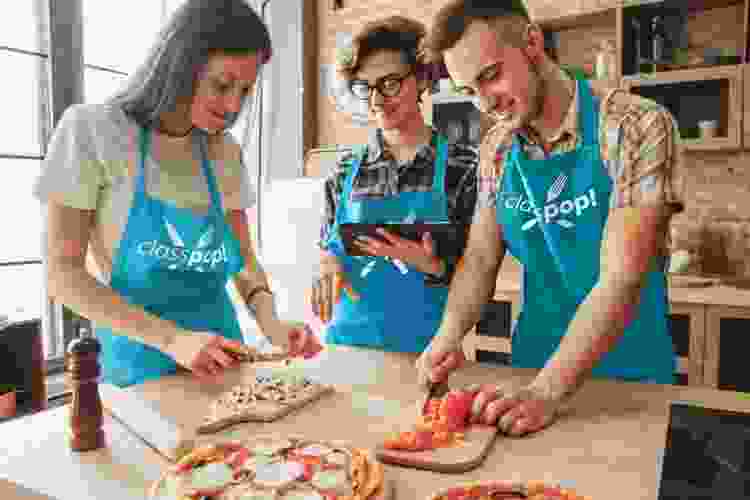 2. Online Cooking Classes
Celebrate with a gourmet pizza party or homemade pasta night with online cooking classes from your own home kitchen.
With virtual classes led by talented chefs you can practice cooking fundamentals, explore international flavors from home and invite friends and family that might not be able to join in person to be part of the fun!
3. Private Chef
Treat the grad and guests to a gourmet experience with a private chef. This graduation party idea is a great option for smaller, intimate gatherings of family and friends with a meal that is sure to be remembered.
4. Food Tour
Explore unique eats on a food tour as you stroll through town learning about local history and culinary hotspots.
Whether discovering hometown hidden gems or getting to know the city where the grad will be going to school or work, food tours are an interesting and active graduation party idea.
5. Food Truck
Hire the grad's favorite food truck to make an appearance at the event. This memorable graduation party idea supports a small business and adds a unique touch to the occasion.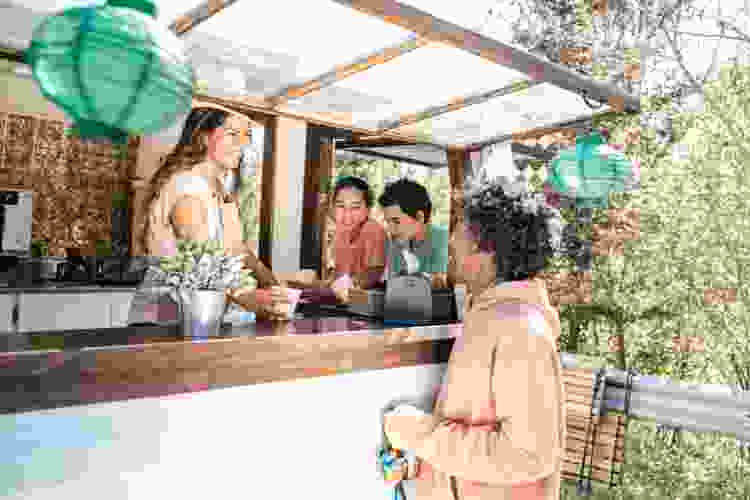 6. Brunch Party
Brunch really is the best of both worlds, bringing together sweet and savory in a smorgasbord of delicious bites.
For a low-key graduation party idea for foodies, host a brunch with a spread of the grad's favorite dishes from decadent waffles to hearty omelets. For those who are old enough, don't forget the bloody marys and mimosas.
7. Pizza Party
No matter how old we get, everyone loves a pizza party! Elevate this your event with personalized pizzas topped with gourmet ingredients from crispy prosciutto and peppery arugula to tangy balsamic glaze and dollops of creamy ricotta.
Kick it up a notch by crafting custom, authentic pizza with cooking classes in NYC and cooking classes in Chicago for a fun, social, tasty graduation celebration.
8. Charcuterie Table
The popular charcuterie table trend is an impressive centerpiece for a foodie graduation party.
Cover a table with a paper table cloth, wooden serving boards or other sturdy base, then pile the table with cheeses, meats, crackers, bread, vegetables, fruit and accompaniments like honey, jams and nuts.
Tip: Don't forget to keep plenty of tongs or toothpicks nearby along with napkins, wipes and hand sanitizer.
9. Dessert Table
For this sweet occasion, consider creating a dessert bar filled with the grad's favorite treats from classic chocolate chip cookies and gooey brownies to fun themed sweets like graduation cap topped cupcakes or swiss roll diplomas.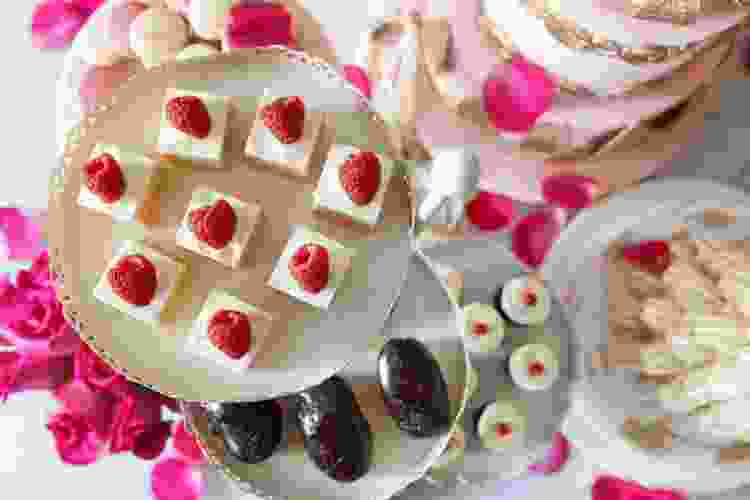 10. Candy Buffet
Create a fun and colorful candy buffet for this sweet graduation party idea. Fill bowls or jars with education themed candies such as Nerds or Smarties and/or the grad's childhood favorites from gummy worms to chocolate Kisses.
11. Ice Cream Sundae Bar
Cool off and celebrate with an ice cream sundae bar. For this graduation party idea, gather some different flavors of ice cream, toppings, syrups and sprinkles for a decadent sweet treat. Serve layered in mason jars for an elegant presentation.
Creative Graduation Party Ideas
Inspire the grad's creativity and get a little crafty with these artistic graduation party ideas.
12. Pottery Classes
Get your hands dirty with fun and creative pottery classes.
Learn the basics of throwing clay with pottery classes in San Francisco, enjoy a relaxing afternoon with pottery classes in San Diego, decorate your dried pieces with expressive painting in pottery classes in Boston or find an inspiring session with pottery classes near you.
13. Dance Classes
Shake off the stress of writing papers and studying for exams with a fun and energizing dance class.
This graduation party idea gets everyone on their feet and grooving to the music with a variety of dance styles such as learning the hustle with dance classes in Colorado Springs, celebratory bollywood dance classes in Orlando, upbeat hip hop dance classes in Los Angeles or dance classes near you.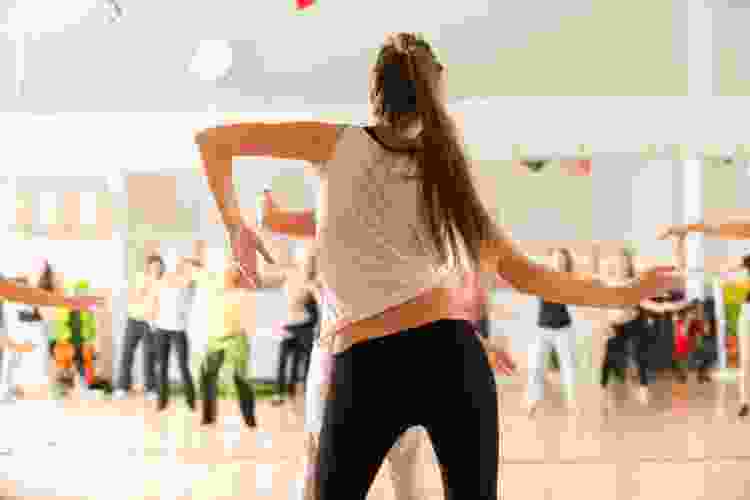 14. Online Dance Classes
Keep the party going at home with energetic online dance classes. Challenge friends and family to a Tik-Tok dance off in your living room or have a hip-hop dance party in the backyard.
15. Acting Classes and Online Acting Classes
Make the grad the star of the show with in-person acting classes and online acting classes.
This graduation party idea makes a great gift or unconventional activity for the event. Dramatic grads can hone their performance and public speaking abilities, connect with new people and build upon other useful life skills.
Lifehack explains some of the benefits of acting classes even for non-actors, including improved communication, self-awareness, confidence and adaptability.
16. Musical Jam Session
Gather your musically-inclined friends and family to celebrate the grad with a jam session in honor of this special occasion. Break out the drums, guitars and tambourines for this interactive graduation party idea.
17. Scrapbook Party
Gather colorful supplies from patterned paper to stickers and stencils along with that pile of old photographs to transform into a beautiful keepsake at a scrapbook party.
At the end of the day, the graduate will have a collection of memories that they can easily take with them on the next step of their journey.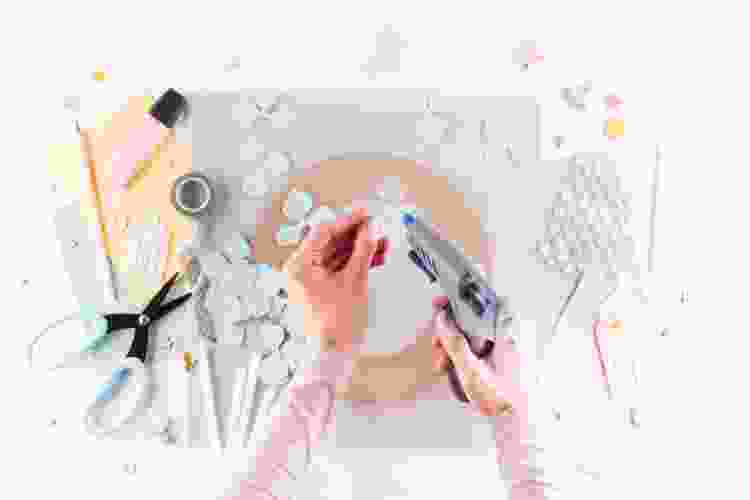 18. Polaroid Guest Book
Another graduation party idea that doubles as a special keepsake is making a polaroid guest book. Have a few polaroid cameras on the tables or have a polaroid photo booth where friends and family can take pictures and add to this creative memento.
19. Graduation Memory Board
For a personalized, decorative graduation party idea, create a graduation memory board or photograph wall. Create a display of favorite pictures and memorable moments from the grad's life to show how far they have come over the years.
High School Graduation Party Ideas
High school graduation marks a pivotal moment in a young person's life, denoting an ending of one chapter and the beginning of another that is full of possibilities.
Whether the graduate is going to college, trade school, straight into the workforce or taking time off to decide their next step, these high school graduation party ideas encourage opportunities for the future, honor their accomplishments and celebrate the relationships they have built.
20. Art Classes
Explore a new hobby or interest with creative endeavors such as art classes for an interactive graduation party idea. From sculpture or printmaking to murals or mosaics, there are dozens of unique classes to express your creativity as you practice new skills.
21. Photography Classes
Explore the art of photography with this graduation party idea that encourages you to view life from a new perspective. Photography classes combine art and technology to capture the world through the eyes of the photographer.
Venture out and gain a new perspective with photography classes in Austin, photography classes in Houston or photography classes in Los Angeles.
If you'd prefer to learn from home, online photography classes will teach you everything from fundamental techniques to how to turn your art into a business from wherever you are.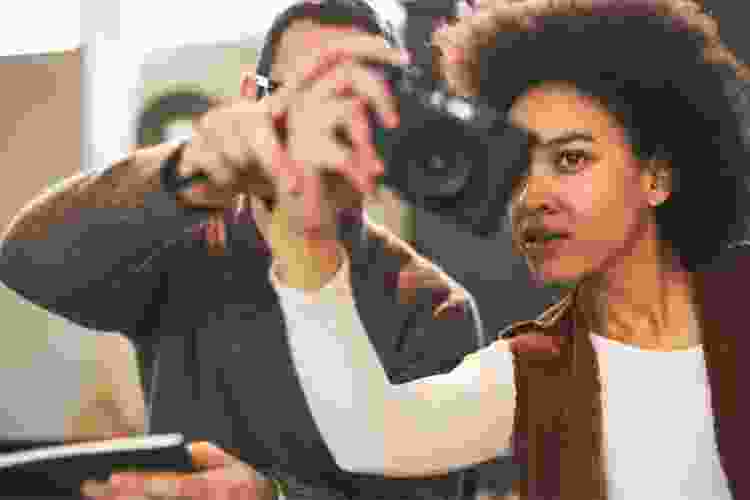 22. Globe Trotter Party
Remind them of all the places they could go with a globe trotter party. This is especially meaningful for students taking a gap year or traveling the world with an organization like the Peace Corps.
Tip: Decorate with maps, globes and travel themed items like suitcases or tickets, gather a collection of international dishes to enjoy and listen to music from around the world.
23. Party Hashtag
Social media savvy grads will love having a party hashtag to easily collect posts, tags and congratulations from their friends. Share the hashtag at the party to see fun photos shared by your guests.
24. Graduation Banner
Order or create a graduation banner to display at the event and congratulate the grad on this special day. Another fun option for this idea is to have guests sign the back and write their well wishes, advice and favorite memories.
25. School Colors Themed Party
Decorate the event with the grad's school colors. Highlight their high school colors to honor their achievement there or show some school spirit for the grad's college colors if they are continuing their education at university.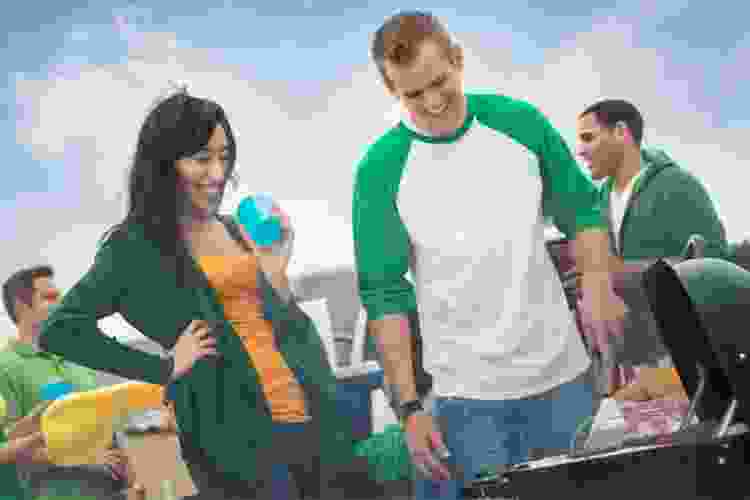 26. Year Sign
Display a colorful depiction of the year as a decorative centerpiece for the occasion. For these graduation party ideas, 2022 can be crafted from bright tissue paper, shiny balloons, fresh or faux flowers and even cupcakes.
College Graduation Party Ideas
College graduation parties commemorate late night study sessions, adjusting to dorm life and roommates, memorable house parties, coffee-fueled mornings and completing challenging projects and exams.
These college graduation party ideas pay homage to the university experience and the graduate's monumental achievement.
27. Online Mixology Classes
Let your taste buds graduate from cheap beer and wine coolers to fresh and interesting cocktails with online mixology classes. Professional mixologists will teach you how to make classic libations and prepare cocktails with a twist for your own signature drinks.
28. Virtual Wine Tastings
Explore the finer points of wine as you sample and sip with virtual wine tastings. Led by chefs and sommeliers, discover food and wine pairings or the history of wines from around the world with this relaxing and informative graduation party idea.
29. Cocktail Party
Hire a bartender for a swanky cocktail party with your favorite brews and libations on tap. Personalize the cocktail menu by chatting with your bartender to create a signature drink for the event. Be sure to have some non-alcoholic options available for those who are underage or prefer not to drink.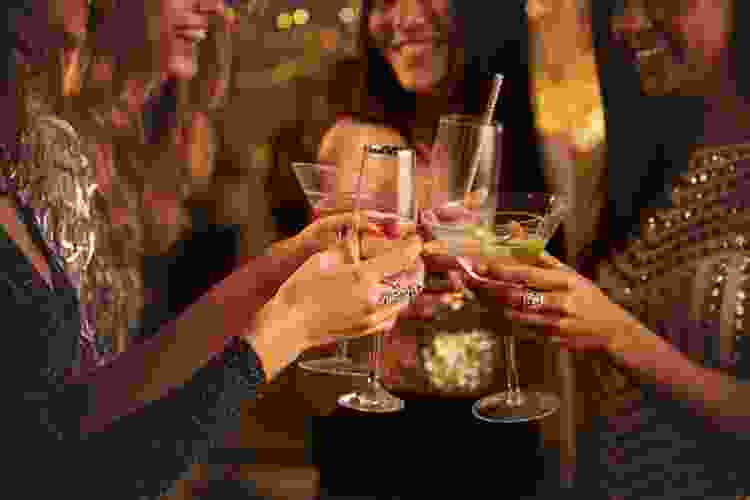 30. Coffee Tasting
Reminisce on all of those early morning classes fueled by caffeine with a coffee tasting, also known as a coffee cupping. Similar to a wine tasting, you will sip and savor as you learn about different types of coffee and what makes each cup unique.
31. Drinking Games
Break out the red plastic cups for some classic college drinking games. For this graduation party idea, tap a keg and set up some tables for beer pong, quarters or flip cup. Play one-on-one, teams or tournament style.
32. Party Bus
Hop on the party bus for a fun and easy college graduation party idea. Visit restaurants, bars and clubs along the way as you celebrate with friends and classmates.
33. Bar Crawl
Choose three or four of your favorite bars, pubs or breweries and gather your friends for an evening of hopping from hotspot to hole-in-the-wall venues sampling drafts and reminiscing together.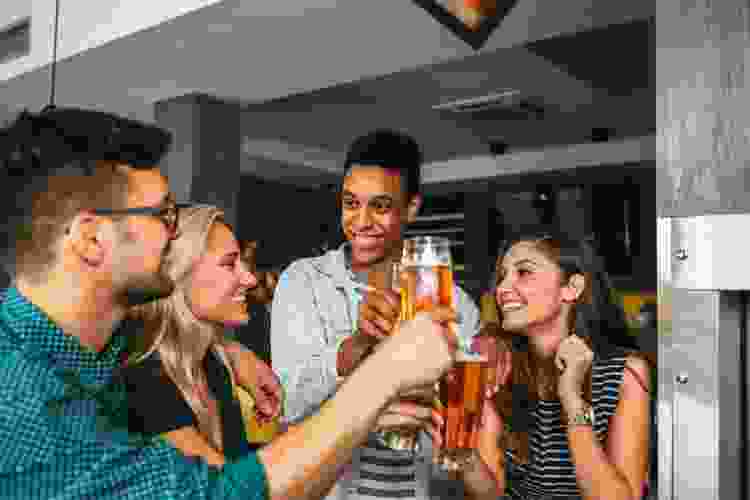 34. Custom Koozie Party Favors
Personalized party favors are fun ideas for graduation parties to add to your celebration. Create some custom koozies to hand out at your graduation event for a unique and useful memento.
Simple Graduation Party Ideas
Some grads prefer a simple celebration with relaxing activities and do-it-yourself décor. These simple graduation party ideas are easy yet meaningful ways to honor the graduate's hard work and accomplishments.
35. Virtual Flower Arranging Classes
Channel your creativity and connect with nature in a unique way with virtual flower arranging classes. With these interactive classes, you can learn to design beautiful bouquets, floral crowns, wreaths or adorable succulent pots for a cute party favor.
Tip: This is a fun activity for the party itself or a way to add a special touch to floral decorations at the event!
36. Paint and Sip
Paint and sip events are a casual, relaxing graduation party idea especially well-suited for small groups of friends. Enjoy a glass of wine while letting your creativity flow as you create unique works of art with friends.
Browse paint and sip in Boston, paint and sip in Chicago, paint and sip in Los Angeles, or in a city near you.
37. DIY Photo Booth
Build a do-it-yourself photo booth with sheets and string lights, balloons, flowers, origami or other creative ideas where guests can snap photos together to commemorate the event. Don't forget to include some graduation themed props for the occasion.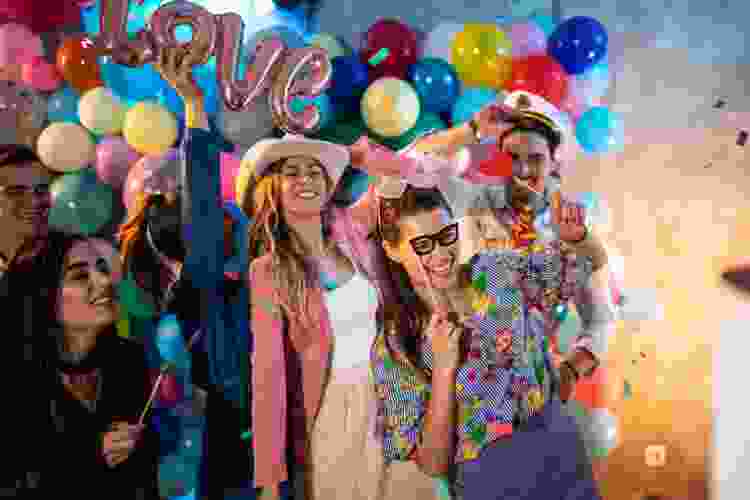 38. Memory Book
For a sentimental graduation party idea, collect photos and mementos from over the years into a memory book for the graduate. Leave some blank spaces among the pages for guests to fill in their favorite stories and memories of the grad as well.
39. Wisdom Jar
Invite guests to offer advice and words of wisdom to the grad with a wisdom jar. Set out writing utensils and scraps of paper to collect in a jar for the grad to read later for this thoughtful party idea.
40. Inspirational Quotes
Get the next step of their journey started off on a positive note with a wall of inspirational quotes. Gather motivating and encouraging quotes, phrases or mantras to create a decorative collection of words to live by.
41. DIY Tassel Garland
Give a nod to the tassels on the graduation cap in your party decor with a colorful do-it-yourself tassel garland. This festive, graduation-themed decoration is easy to make with string, strips of tissue paper and some gold washi tape.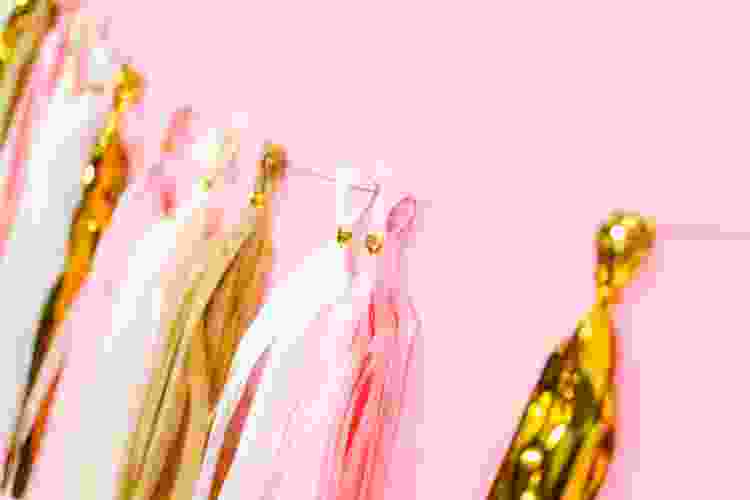 42. Card Box
Design a box for guests to drop off cards and gifts for the graduate. These easy to make boxes can be decorated to fit the theme or color scheme of the celebration.
43. Commemorative Video
Before the party, invite family, friends and guests to send photographs and videos or even clips of them sharing their favorite stories of the graduate to edit together into a touching compilation of fond memories.
44. Congratulations Video
Either ahead of or during the event, gather video clips of guests congratulating the grad on their success to create a meaningful keepsake of the celebration. This Filmora article explains how to create an impressive video for your event step-by-step!
45. Memory Lane
Create a memory lane by placing pictures from throughout the years along a pathway or hallway for a sweet tribute to the graduate's journey.
Funny Graduation Party Ideas
When it comes to graduation party ideas, 2022 grads have been through some unique challenges. How do you make a graduation party fun? Bring some joy and levity to the celebration by adding a touch of personality and humor to the event with these funny graduation party ideas.
46. Yearbook Photo Booth
Who doesn't have a yearbook photo they would rather forget? Recreate the best of the worst of picture day with a funny yearbook photo booth.
Gather some retro sweaters, oversized glasses, colorful scrunchies and other accessories to enhance your look as you pose against those iconic backdrops for some truly epic photographs.
47. Throwback Party
Throw it back to where it all began with this party idea themed to the year the graduate started school. Tailor the décor, snacks and music to the year the grad entered kindergarten for a fun and unique graduation party theme.
48. Punny Graduation Party
Give your guests a chuckle with pun-filled party ideas. Give your candy or dessert table some punny labels such as "donut you forget about me" donuts, some "smart cookies," "class ring" ring pops, gummy "bookworms" and more.
Find ways to infuse humor into your photo booth props, table decorations, activities or wherever your personality will shine.
49. Comedy Night
Fill your special day with joy and laughter with this especially entertaining celebration. Take your party to a comedy club for a stand-up or improv show or convince your funniest friends and family members to entertain with some jokes for your celebration.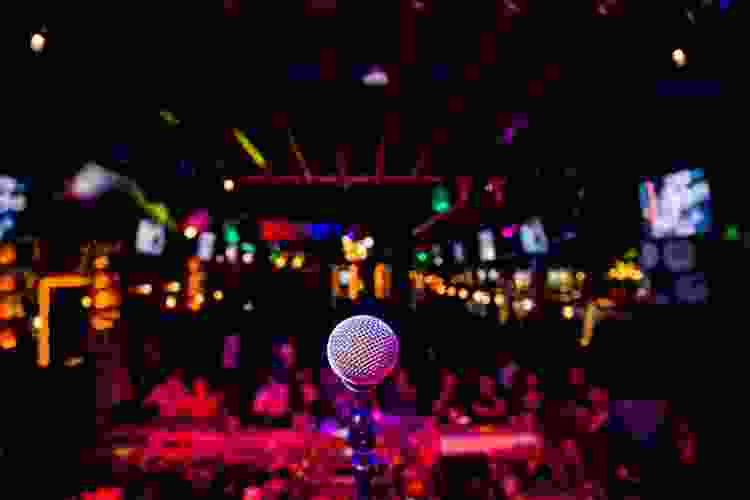 Backyard Graduation Party Ideas
Since many graduation parties take place in the spring or summer, take advantage of the seasonal weather with these fun outdoor graduation party ideas.
50. Backyard BBQ
For a classic graduation party idea, fire up the grill for a backyard BBQ. Relax with some food and drinks while enjoying the outdoors or add some of these other creative ideas to liven up the party.
51. Lawn Game Party
Break out the corn hole, ladder toss and bocce ball for this backyard graduation party idea. Set up a table for snacks and coolers full of drinks while guests enjoy playing one on one or tournament-style.
52. Pool Party
If you have access to a pool, celebrate the grad's hard work by splashing and relaxing in the cool water. Break out the bathing suits, games and inflatables for a day of fun in the sun.
53. Bonfire Party
For a laid back outdoor graduation party idea, celebrate with a classic bonfire. Gather friends and family, put on some good music and don't forget the s'mores! Relax by the flickering fire as you reminisce and enjoy the starry night sky.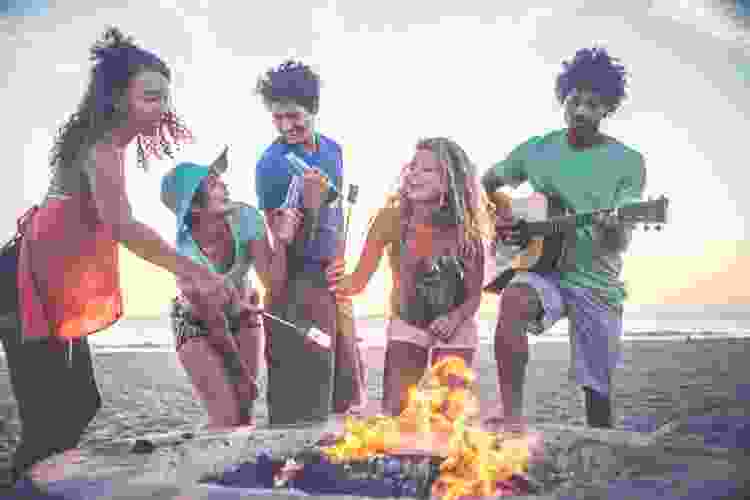 54. Garden Party
Transform your backyard into a sophisticated garden party for this special event.
Decorate with lots of flowers and greenery and mix some herbaceous lemonade or cocktails with ingredients like elderflower, lavender and honey. You might serve up some delicate finger sandwiches, dress in flowing or floral attire or even try your hand at croquet.
55. Outdoor Movie Night
Pop on the projector or rent a blow up screen for an outdoor movie marathon. Spread out some chairs and plenty of cozy blankets and pillows to lounge on along with movie theater snacks like candy, soda and, of course, popcorn!
56. Decorative Lighting
Add some decorative lighting to cast a warm glow on your evening graduation party. Use string lights or lanterns to give the yard some extra ambiance. After the party, you can reuse them or give them to the grad to decorate their dorm room.
57. Drink Station
Keep your guests hydrated with a thoroughly stocked and easily accessible drink station. Fill some galvanized buckets with ice and bottles of water, lemonade, tea and/or soda so guests can pick up a cold drink throughout the celebration.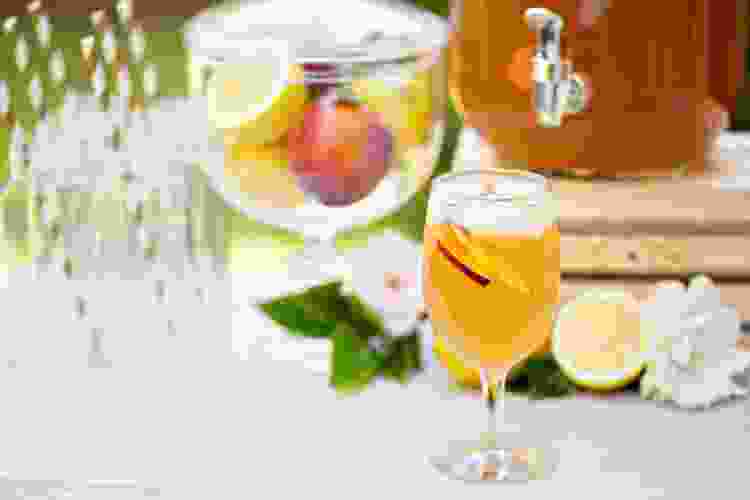 Indoor Graduation Party Ideas
If the weather is not agreeable or you prefer to host the festivities indoors, consider these fun and interactive indoor graduation party ideas.
58. Online Trivia Games
Graduates can show off their hard-earned knowledge with online trivia games. Challenge guests to some friendly competition while an entertaining host puts your knowledge to the test.
59. Virtual Scavenger Hunts
Race the clock and each other while searching for secret items, deciphering clues and completing checklists with virtual scavenger hunts. This interactive idea will have all your guests engaged and is a great activity for celebrations that will include kids and families.
60. Virtual Escape Rooms
Bring the fun and adventure of an escape room to your graduation celebration without trying to fit everyone into those tiny rooms.
With virtual escape rooms, an entertaining host guides you while you crack codes, unravel clues and race against the clock to solve the mystery.
61. Online Trivia Games
Graduates can show off their hard-earned knowledge with online trivia games. Challenge guests to some friendly competition while an entertaining host puts your knowledge to the test.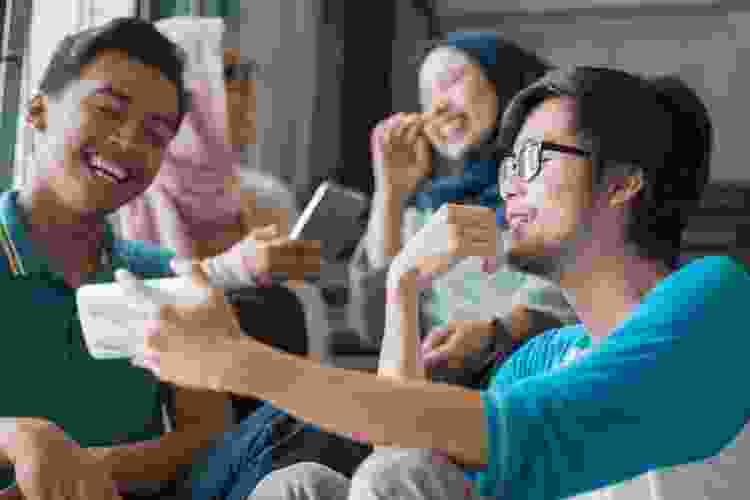 62. Dance Party
Grads that enjoy showing off their moves will love this energizing graduation party idea. Hire a DJ to spin your favorite tunes or hire a live band to perform at the event.
63. Karaoke Night
Invite guests to take center stage at a night of karaoke for this show-stopping graduation party idea. Rent a karaoke machine to perform at home or journey out to a karaoke bar to belt out favorite tunes to the crowd.
Graduation Party Ideas for Women
For grads who want to spend the day celebrating with the girls, consider these colorful and creative graduation party ideas.
64. Painting Classes
Get the creative juices flowing with painting classes for an artistic activity to commemorate this special day. Practice watercolors, get personalized guidance with private lessons or dabble in a variety of styles with painting classes near you.
65. Online Painting Classes
Invite friends and family to join you in online painting classes for a creative way to celebrate the day. From watercolor for beginners and how to start oil painting to calligraphy to abstract art, professional artists will guide you as you create a beautiful keepsake from this special event.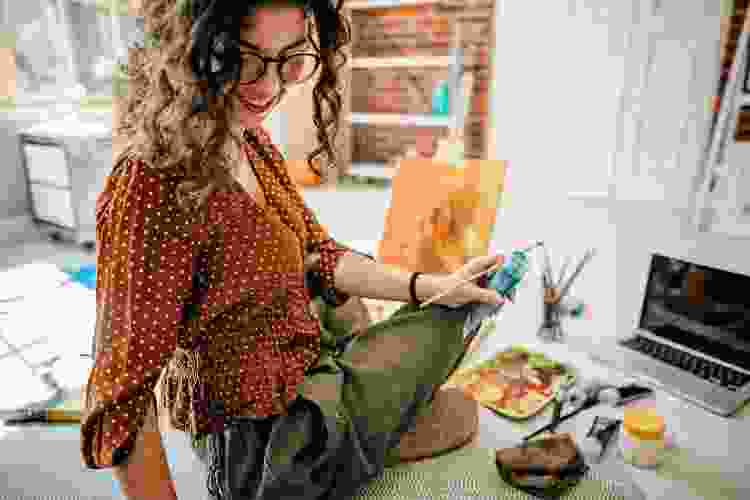 66. Sewing Classes
Although it may seem old-fashioned, sewing classes are an artistic and useful graduation party idea. From crafting impressive outfits for cosplay to stitching beautiful quilts or embroidery, grads and guests can express themselves with needle and thread in a variety of creative ways.
67. Monochrome Theme
For an elegant event, decorate with a modern monochrome theme. Popular color choices include rose gold, pale pink, silver or a sophisticated black and white. Choose décor, desserts and party favors that reflect the chosen hue.
68. Spring Theme
Embrace the season of new beginnings with a spring themed graduation party. Decorate with lots of flowers and pastels and serve dishes that highlight seasonal spring produce such as spring greens, asparagus, avocados and carrots.
69. Fruit or Flower Ice Cubes
Add a special feminine touch to the event with colorful ice cubes made with fresh fruit or edible flowers. To make these festive cubes, prepare your ice trays with berries, kiwi or citrus, and edible flowers such as pansies, hibiscus or honeysuckle.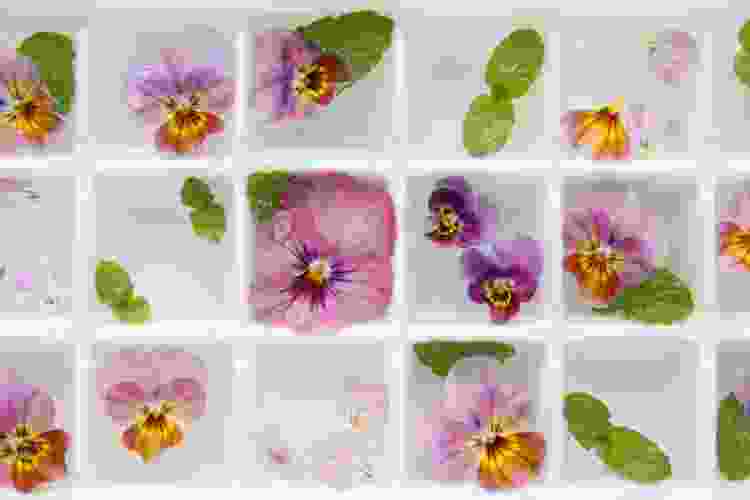 Graduation Party Ideas for Guys
Grads will enjoy a day with the guys with these exciting ideas for graduation parties for men.
70. Woodworking
Work with your hands to craft rough wood into pieces of art with woodworking classes. Learn a new skill set during this hands-on activity that could grow into a fun and practical hobby.
71. Glass Blowing
Glass blowing classes combine a primal attraction to fire with a dose of artistry to create stunning ornaments, decorations, bowls, vases and more. This hands-on activity is sure to fire up your celebration.
72. Drawing Classes and Online Drawing Classes
Sharpen your drawing skills as you create unique pieces of art that can liven up the walls of your dorm room or be transformed into a comic book adventure.
Find in-person classes through your local craft store or community center or learn virtually with online drawing classes covering topics and techniques from illustration to portraits.
73. Sporting Event
Gather the guys and head to a game for a fun and exciting graduation party idea. Enjoy some stadium snacks while cheering on your favorite team.
74. Tailgate Party
Whether you are headed to a game or watching sports on the big screen, grab some chairs, a grill and a cooler full of cold drinks for a tailgate party with the guys.
75. Casino Night
For a fun and relaxed evening with the guys, break out the dice and shuffle the deck for casino night. Round up your friends for a night of poker, blackjack and your favorite casino games.
76. Video Game Night
Power up the game system and stock up on snacks and energy drinks for a night of multiplayer mayhem. Enjoy a video game night with the guys before school, work and life begin to take more of your time.
77. Arcade
Throw it back to the days of laser tag, pinball and racing games at the arcade with this nostalgic graduation party idea. Gather your friends and a pile of tokens as you challenge each other to see who will win the best prize.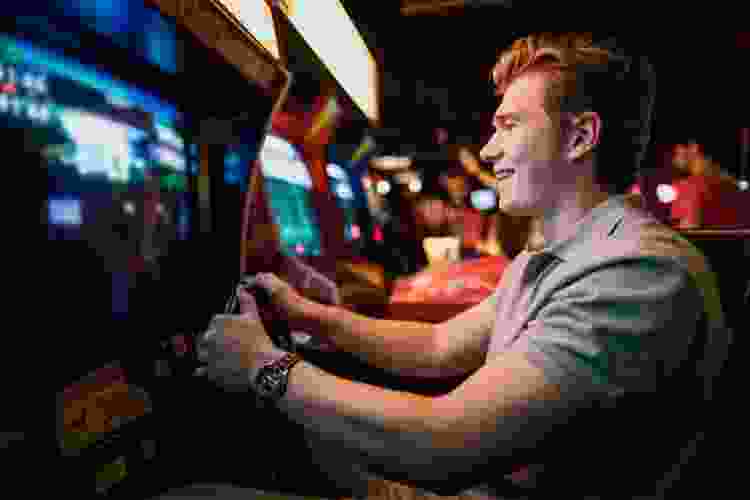 When planning a graduation party, the event should honor the grad while highlighting the supportive people, the hard work and the fond memories that led to this special moment.
Whether the graduation celebration is a low-key affair with a few close friends or an all-out bash, let these graduation party ideas inspire you as you create an event that showcases the grad's unique personality and achievements on this momentous occasion.
For even more fun party ideas, check out other experiences happening on Classpop!