33 Flirty and Fun Date Ideas in Baltimore for 2023
Published on Oct 6th 2022
| 0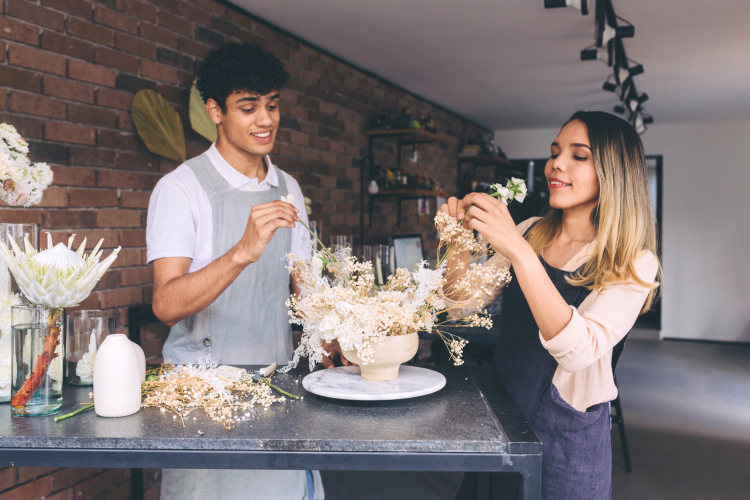 Despite there being so many fantastic options, finding great date ideas in Baltimore can be challenging regardless of whether you're a newcomer or a Baltimore native. If you're wracking your brain thinking "What are good ideas for a date in Charm City?", we get it! We've been there.
Lucky for you, we've compiled a list of some of our favorite date night ideas in Baltimore so you don't have to waste time brainstorming. Ready for a fun date? Keep reading for some romantic inspiration!
Jump to Section
Foodie Date Ideas in Baltimore
1. Have Fun in the Kitchen With Cooking Classes
You don't need to go out to a fancy restaurant to have a great meal. Why not make your own five-star meals by taking cooking classes in Baltimore? You'll gain a new skill while you bond with your date, and you'll both leave with a brand-new meal in your recipe books for future dates!
If you don't want to find a "real-life" class just yet, online cooking classes make a perfect at-home date idea in Baltimore.
2. Try a Baltimore Food Tour
Do you feel like you're always going to the same few eateries for your date ideas in Baltimore? Why not go on a professional food tour? You can expose yourself to new restaurants that you may never have noticed before. If you're lucky, you might find a new favorite go-to spot!
3. Visit the Farmer's Market
This might not sound like a foodie's dream but trust us. This date idea in Baltimore will please foodies and non-foodies alike. Find a local farmer's market and check out all of the local food and craft vendors for a peaceful daytime date.
Bonus: combine this with your online cooking class so you can start with fresh and local ingredients!
4. Try an Unfamiliar Cuisine
Baltimore is one of the most diverse cities in the United States. Because of this, you can find a wide variety of unique cuisines in local restaurants if you're willing to venture from the beaten path.
If you're looking for a tasty date idea in Baltimore, find a local restaurant or food truck that represents a cuisine you've never tried before. It's time to broaden your culinary horizons!
Creative Date Ideas in Baltimore
5. Get Creative With Paint and Sip
It's time to get messy and start a painting for this date idea in Baltimore. If you want a glass of wine and a casual painting activity, paint and sip classes are casual and relaxing, but you still get to be creative. If you'd prefer a more intimate date, online painting classes let you focus more on the lesson!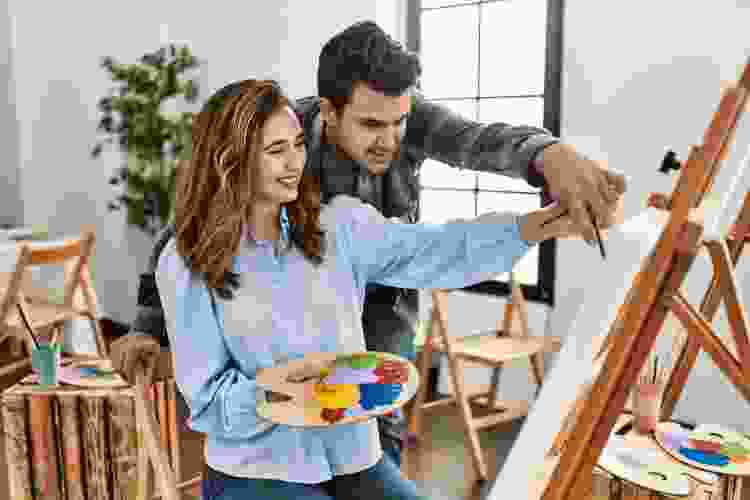 6. Show off Your Moves in Dance Classes
Who doesn't want to dance the night away? If you have two left feet, don't worry! You can take dance classes with your date before hitting the town.
There are plenty of opportunities for in-person dance classes in Charm City, but online dance classes are great for anyone who's feeling a bit too shy to show off their moves in public just yet.
7. Take Some Shots in Photography Classes
Finding a good date night in Baltimore during COVID has been a challenge for many people. While the pandemic has calmed down, many people are still taking precautions. If that sounds like you, why not try a photography day with a date?
You can take some simple online photography classes, grab a few cameras (or even your phone) and take portraits of each other out and about. Post your sweet new pics to social media to show off your date.
8. Pick up a Pencil in Drawing Classes
If you have a creative mind but you've never been able to draw more than stick figures, this one is for you. Join your date for drawing classes!
Both in-person and online drawing classes give you and your date an opportunity to bond over learning something new. You don't have to be a good artist to take drawing classes. During future dates, consider practicing sketching each other on napkins while you're out to eat!
9. Craft Something New in Pottery Classes
If you're ready to get your hands dirty, why not take a pottery class for your next fun date idea in Baltimore? If it works for Patrick Swayze in Ghost, it can work for you too.
When you take a pottery class, you leave with a tangible souvenir that can remind you of your date forever. It might not look pretty, but it'll make a fun memory.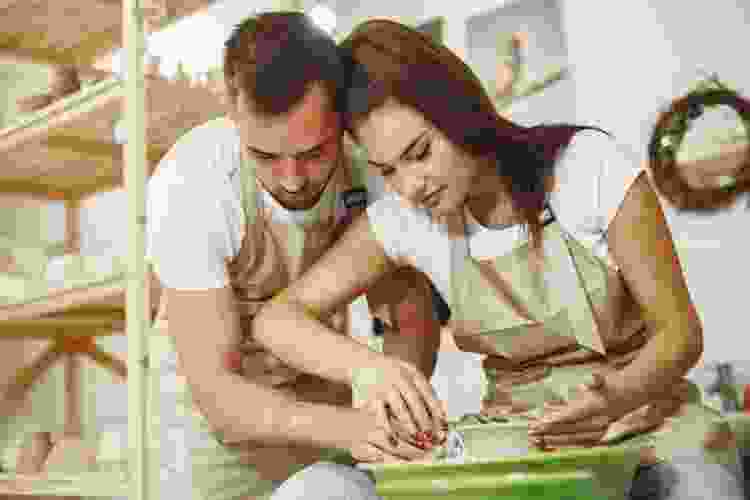 10. Find Inspiration at an Art Museum
If you're feeling uninspired, check out an art museum for your next Baltimore date. You have access to great museums like the Walters Art Museum and the Baltimore Museum of Art, both of which have free general admission (making this one of our favorite free date ideas in Baltimore).
Unique Date Ideas in Baltimore
11. Mix It Up in Mixology Classes
Do you want a nice cocktail but you aren't interested in hitting a local bar? Try online mixology classes so you can make your own with your date. You can learn to make each other's favorite drinks or even come up with a custom drink to commemorate your date.
12. Refine Your Palate in Wine Tastings
Maybe wine is more of "your thing." In that case, it's time to get fancy with a wine tasting. There are plenty of opportunities in Baltimore to go to a wine tasting, but you can also do it at home for an intimate night in. Virtual wine tastings allow you to go at your own pace and pick your own snacks so you can also learn about effective pairings.
13. Get Dramatic in Acting Classes
The only drama that happens during your date should be on the stage. That's right, you can take acting classes for your next date idea in Baltimore.
This may not be the best Baltimore first date idea unless you're quite brave, but it's a great way to refresh a comfortable relationship. If you're not ready to show off in front of strangers, online acting classes may be a better option for you and your date.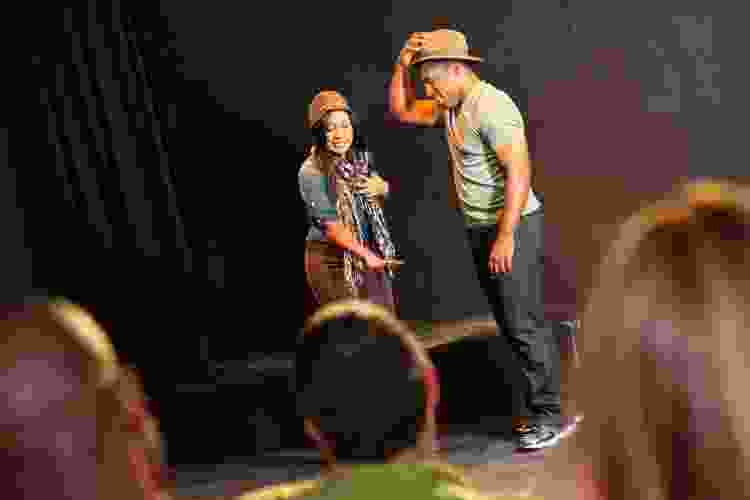 14. Have a Blast Playing Laser Tag at Ultrazone
Not all date night ideas have to be serious and intimate! One of our favorite fun date ideas in Baltimore is taking a trip to Ultrazone for a rousing game of Laser Tag! A bit of friendly competition is the perfect way to add a spark to any date.
This is a better choice for a group date, so make a day of it with all of your partnered pals.
15. Get Magical at Illusions Bar and Theater
Do you love magic tricks? So do we! That's why we love Illusions Bar and Theater for a fantastic date idea in Baltimore. On weekends they have comedy magic shows so you can laugh and be amazed.
Suspend your disbelief for your next magical date night if you're trying to figure out "What do you do on a date night with a girl?" when that girl has seemingly seen it all.
DIY Date Ideas in Baltimore
16. Turn Up the Temperature in Glass Blowing Classes
Getting hot and steamy on a date while learning a new skill? Sign us up. That's right, we're talking about glass blowing classes.
Glass blowing seems like a lost art, but you and your date can bring it back. You'll leave with something beautiful and you'll get to learn a skill that almost no one has anymore. This date idea in Baltimore will heat up your relationship.
17. Learn to Build Something New in Woodworking Classes
Have you ever had visions of being a DIY master and building your own furniture? Does your date have similar aspirations? Well, you won't be building any dining tables any time soon, but woodworking classes will give you a strong foundation to get started.
Having a hands-on date that challenges you and your partner will bring you closer together. Bonus: you leave with a neat (if not high-quality) new trinket after this date idea in Baltimore!
18. Pick Up an Old-School Skill in Sewing Classes
Speaking of lost arts, have you ever considered taking a sewing class?
Too many people rely on fast fashion and replace their old things instead of repairing them. Learn how to sew and not only will you be able to fix your own things, but you'll be able to make new ones!
Once you get some savvy sewing skills in sewing classes, you and your date can challenge each other to make something fun, or even work on a sewing project together!
Indoor Date Ideas in Baltimore
19. Make a Beautiful Bouquet in Flower Arranging Classes
Why get a pre-made bouquet for your date when you could learn how to make one yourself? Flower arranging classes will let you do just that!
This is great as a partner activity or as something you do solo to prepare for your next date. Take virtual flower arranging classes that will inspire you to make a bouquet to give your date as a gift before your next date night.
20. Have a Game Night
If you're looking for indoor date ideas in Baltimore that don't even require you to leave the house, a game night is a perfect answer.
You could play games at one of your homes, but what if one of you is ill or far away? Virtual game nights were popular as a date night idea in Baltimore during COVID because they're socially distanced, but online games are here to stay.
You can play online trivia games, host virtual scavenger hunts, explore virtual escape rooms and so much more. Gather all of your partnered friends for an online group date party!
21. Bounce Around at the Trampoline Park
If you have some energy to release but you're stuck indoors, check out the trampoline park! Sky Zone trampoline park isn't just for kids. People of all ages love bouncing and playing for hours.
You'll work up a serious appetite, so plan on getting something to eat after to continue your date! Consider one of our foodie date ideas for part two of your date!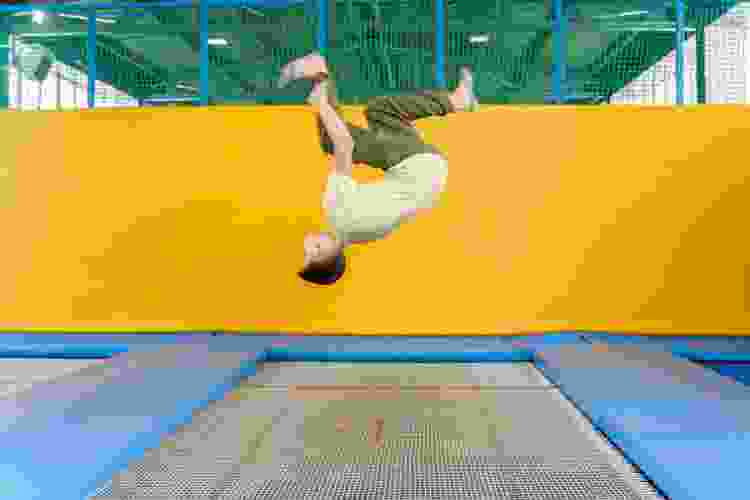 22. Knock Down Some Pins at Mustang Alley's Bar, Bowling and Bistro
If you love friendly competition, why not go bowling? Mustang Alley's Bar, Bowling and Bistro is a great date idea in Baltimore because it's an all-in-one location.
Once you bowl a few rounds, you're sure to get peckish. No problem because you can grab a drink and a snack before you're ready to knock down some more pins. This is one of our favorite casual date night ideas in Baltimore.
23. Show Off Your Ice Skating Skills
You don't have to be out in the cold to go ice skating. Go to Shake & Bake Family Fun Center to go ice skating without stepping foot (or skate) outside.
Even if you're not a great skater, no problem. There's no shame in holding onto the wall or using a skating aide if you're just starting out! Learning together is part of the fun.
24. Check Out Rawling's Conservatory
If you love nature but need to get out of the bad weather, check out Rawling's Conservatory. It's a large greenhouse that lets you and your date see a wide variety of plant life in a warm and cozy environment even if the weather outside is frightful.
This is a great free date idea in Baltimore for nature lovers.
25. Get Underwater at the National Aquarium
Speaking of nature, we can't talk about indoor date ideas in Baltimore without talking about the National Aquarium. This is one of our favorite fun date ideas in Maryland as a whole, not just Baltimore.
The aquarium can be pricy, but look out for half-price days and pay-what-you-want days if you're on a budget.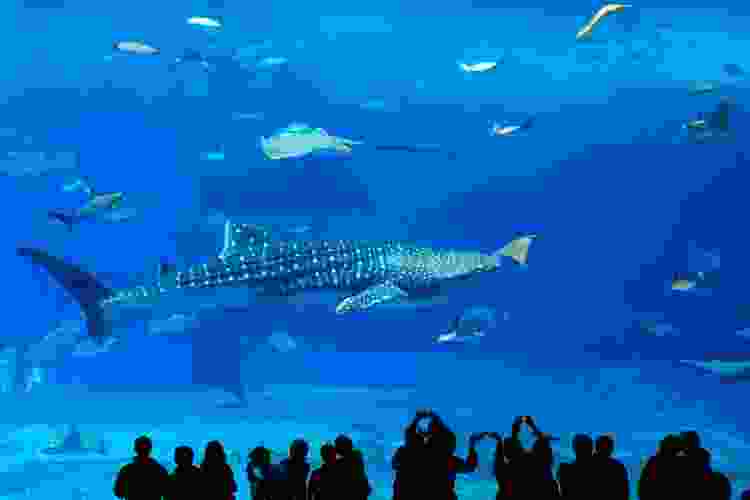 Outdoor Date Ideas in Baltimore
26. Have a Walk Around the Arboretum
If the weather is nice, a walk around the Cylborn Arboretum is a fantastic date idea in Baltimore. The National Library of Medicine published an article that reports that getting out in nature lowers stress and anxiety levels, making this a great Baltimore first date idea for nervous daters!
27. Take a Sunset Sail
If you have some money to burn, a sunset sail around the inner harbor is a fantastic date idea in Baltimore. You can see the city from a new perspective and breathe in the salty air. The sunset makes this date extra romantic.
28. Check Out an Oriole's Game
An O's game is a classic date for sporty Baltimore residents. If you're dating during baseball season, take your date out to the ball game. Grab some snacks and don't forget to buy a souvenir on your way out.
29. Take a Day Trip to the Beach
This isn't a date idea in Baltimore per se, but it is something we can't forget to mention when we're talking about fun date ideas in Maryland.
Maryland (and nearby Delaware) has fantastic beaches. You can go all the way to Ocean City or Assateague for a weekend trip or stay closer by at Sandy Point State Park.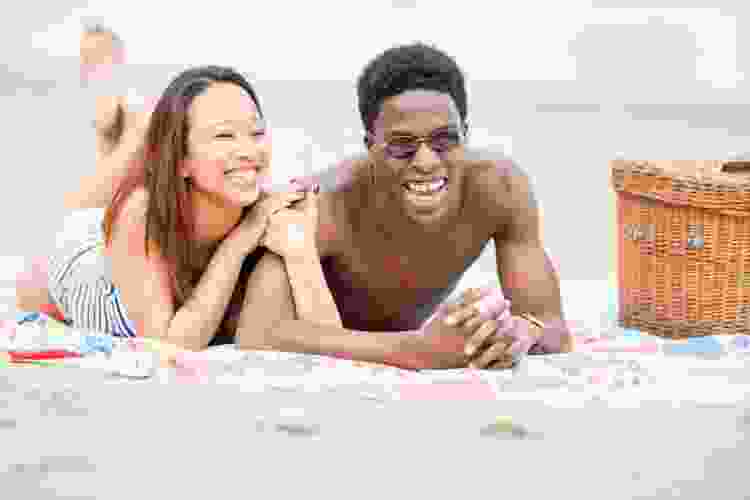 Free & Cheap Date Ideas in Baltimore
30. Go Pretend House-Hunting
You're wondering "What can I do for free with my girlfriend?", right? We get it. This is a sweet date idea in Baltimore that you can do without spending a dime.
Walk around your favorite neighborhoods and pretend to look for a new home. Create a fun story about how you'd decorate the yard. If there are local open houses, sneak in and pretend you're looking for real. It's fun to play pretend.
31. Find a New Happy Hour Spot
Who doesn't love cheap drinks and snacks? If you want a cheap night out, you have to catch a local happy hour. Research happy hours in Baltimore to find a spot you've never been to before and give it a try. It could be your new local date spot!
32. Have a Thrifting Day
There are plenty of thrift stores in Baltimore, so take advantage of them if you're wondering "Where can I go on a daytime date?"
Challenge each other to come up with a fun thrifted outfit for the other person. Pick a theme and make a game of it.
Bonus date idea: Wear your thrifted outfits out to dinner!
33. Volunteer Together
Baltimore has no shortage of volunteer opportunities. Volunteering together is a great way to bond, so why not give it a try?
Pick a cause that you're both passionate about. Whether it's animal welfare, outreach for people experiencing homelessness, or cleaning up the environment, there's sure to be something for any couple.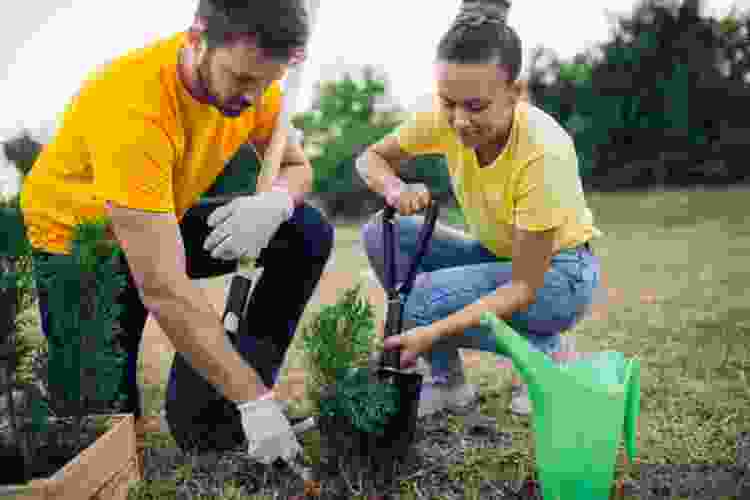 So which of these date ideas in Baltimore is your favorite? For a full day of dating fun, why not mix and match a few of them? You and your date are sure to have a blast on any of these fun dates in Charm City!
For even more fun date ideas, check out other experiences happening on Classpop!