53 Most Memorable 23rd Birthday Ideas
Published on Mar 7th 2022
| 0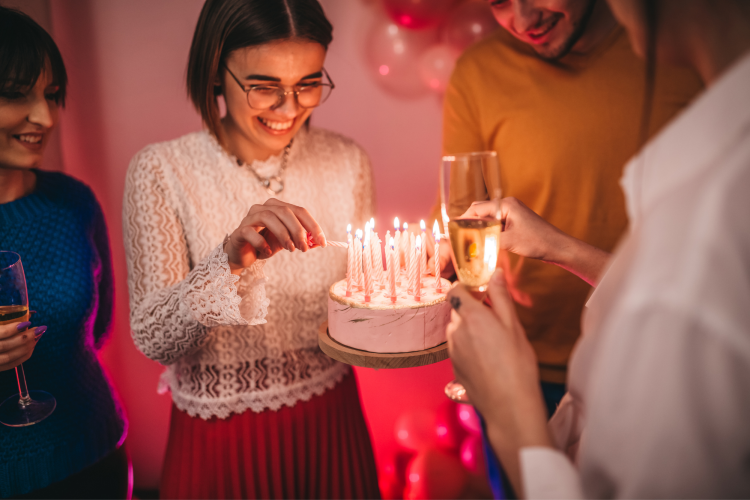 On the hunt for memorable 23rd birthday ideas? While 23 may not be a large milestone birthday like 21 or 30, your "Jordan Year" is still worthy of grand celebration!
As shared in Berkley University's Greater Good Magazine, "Seventy-five percent of people between the ages of 12 and 25 lack a clear sense of purpose, and many young adults are intimidated by 'adulting.'"
Maybe you still relate to Taylor Swift's "happy, free, confused and lonely at the same time" lyrics from "22," but this is your chance to welcome another year with open arms as you celebrate getting closer to finding your purpose, growing wiser and living intentionally.
Get creative and celebrate by learning a new art, feed your inner foodie with a cooking class or lay low with at-home birthday ideas. From adult birthday party ideas (wine tasting, anyone?) to skiing adventures and more, there is a 23rd birthday idea on this list for you.
Creative 23rd Birthday Ideas
1. Paint and Sip
Wondering,"what should I do for my birthday?" Why not invite your friends for some choice wine and a chance to get creative at a paint and sip party for your 23rd birthday idea? You'll sip wine while an instructor shows you how to paint a masterpiece.
Try paint and sip in San Diego, paint and sip in Boston, paint and sip in Chicago, or paint and sip near you to book your creative birthday event.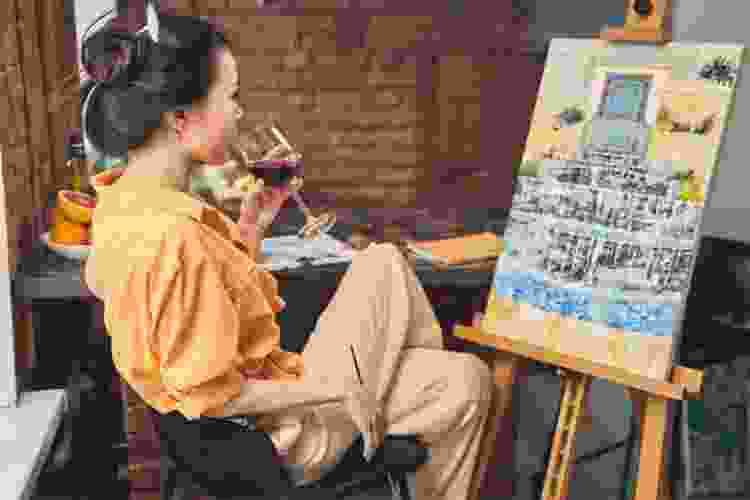 2. Pottery Classes
For a hands-on 23rd birthday idea, try out that pottery class you've been eyeing. You'll learn a new skill and make yourself a hand-crafted birthday gift! Explore pottery classes in San Diego, pottery classes in Boston, pottery classes in San Francisco or pottery classes near you today to book a creative birthday to remember!
3. Drawing Classes
Invest in your artistic side for your 23rd birthday by booking online drawing classes. Whether you have a practiced hand or have never sketched, there's a class out there for you.
4. Painting Classes
If the "sip" part isn't for you, there are plenty of other unique paint party ideas for your birthday. You and your entourage will improve your skills with a paintbrush, learn new techniques and bring your works of art home when you celebrate with a painting class.
A great option if you can't gather your birthday crowd in person, try a party with online painting classes and get creative together from home!
5. Art Classes
According to Ruth Richards, a creativity researcher and psychology professor at Harvard Medical School, "engaging in creative behaviors...makes us more dynamic, conscious, non-defensive, observant, collaborative and brave."
Investing in a creative activity like art classes for your birthday is an investment in your skills and your mind! Art isn't limited to just painting — sculpture, collage, wood carving — the possibilites are endless.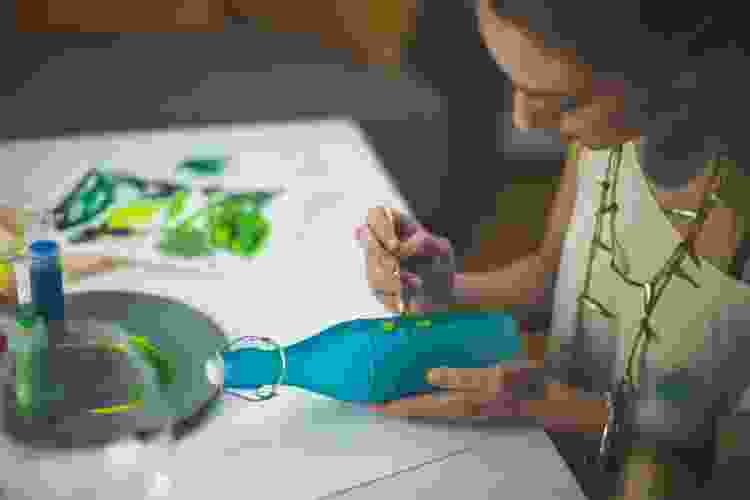 6. Sewing Classes
Learn the timeless skill of sewing for your 23rd birthday. Once you have a few pointers under your belt, you'll be amazed at what you can create!
23rd Birthday Ideas for Foodies
7. Book a Cooking Class
Into cooking? At the top of your list of 23rd birthday ideas should be a cooking class! Once you've browsed through options for cooking classes in Orlando, cooking classes in San Antonio, cooking classes in Portland or cooking classes near you, invite your friends for an evening of learning to cook together.
8. Take an Online Cooking Class
If you prefer to stay in on your 23rd birthday but want a unique experience, online cooking classes would be the perfect 23rd birthday idea.
9. Go on a Food Tour
Explore your city from a fresh angle by taking a food tour! You and your friends will experience top-notch restaurants around town as a professional guide fills you in on the history and flavors of each spot.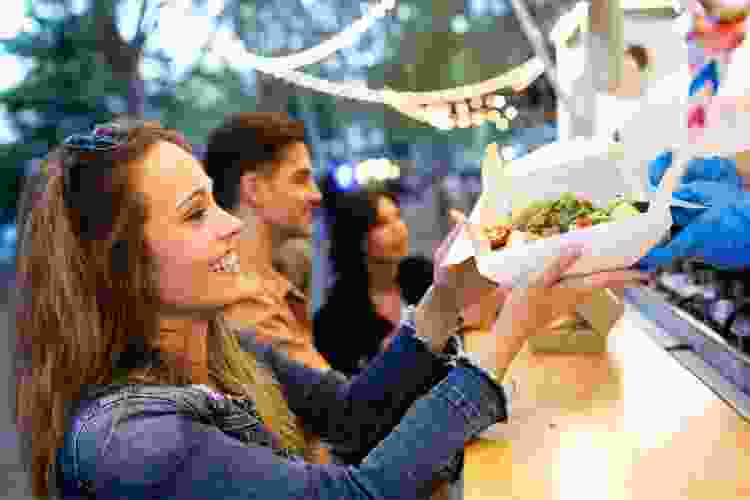 10. Visit a Winery
Another fun 23 birthday idea is to visit a winery. Enjoy those adult beverage privileges in the classy atmosphere of a rustic winery. You'll learn a thing or two about wine while enjoying time with your friends, too.
11. Have a Charcuterie Night
If you are looking for 23rd birthday party ideas at home, host a charcuterie night. Create your own spread of cheese, crackers, jams and meats, and have fun pairing with different wines. Or, ask your friends to each bring a bottle and experiment with pairings during the party.
12. Host a Dessert Night
What's better than a spread of desserts on your birthday? Ask each guest to bring their favorite dessert, then dig in and enjoy this 23rd birthday idea.
13. Go Out to Brunch
Your 23rd birthday definitely qualifies as a reason to head out for a leisurely brunch. Yes, this is the perfect opportunity to order the bottomless mimosas!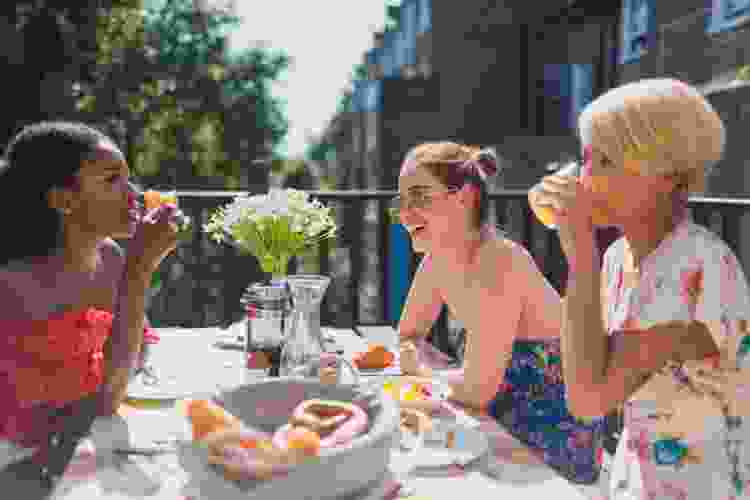 14. Go Out to a Fancy Dinner
Treat yourself to a fancy dinner for your 23rd birthday. Whether you choose a steakhouse, exclusive sushi restaurant or upscale American cuisine, don't forget to order dessert to complete this 23rd birthday idea!
15. Hire a Private Chef
For an elevated night in, hire a private chef to come to your home and cater your 23rd birthday celebration. A private chef can prepare a full meal or a fun tasting menu — whatever you wish for your big day!
Birthday Party Ideas at Home
16. Have a Virtual Game Night
If you'd prefer to stay home for your birthday but still want to connect with your friends, consider hosting a virtual game night! A virtual game night connects you with others via Zoom for an evening of online trivia games, game-show style games and more.
17. Take Virtual Flower Arranging Classes
Learn the art of flower arranging from the comfort of your home with virtual flower arranging classes. A professional florist will teach you tips and tricks for creating beautiful flower arrangements at home. A lush bouquet designed with your own hands is a wonderful 23rd birthday gift!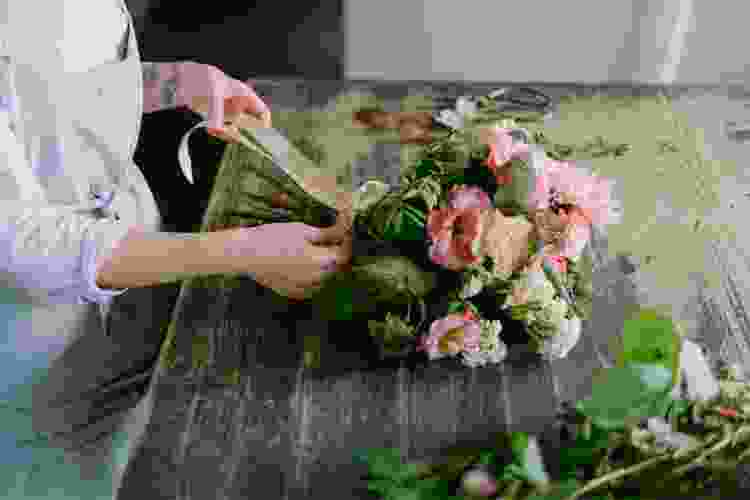 18. Go on a Virtual Scavenger Hunt
Virtual scavenger hunts are a fun and creative 23rd birthday idea. On a virtual scavenger hunt, a host will guide your group through competitions to solve puzzles, complete tasks, and race against the clock to finish first. Best of all, these events are fully customizable to your tastes.
19. Break Out of a Virtual Escape Room
With this exciting 23rd birthday idea, you'll immerse yourself in a virtual escape room and work with your friends to complete each puzzle before the timer runs out. Virtual escape rooms meet over Zoom, so it's the perfect 23rd birthday idea for friend groups spread far and wide.
20. Have a Sleepover
Next up on the list of party ideas at home: host a sleepover! You may be 23, but that's not too old to have your best friends over for an evening of junk food, cheesy movies and catching up.
21. Rent a Movie
Rent a movie and have your friends pile into your living room to watch for a cozy 23rd birthday idea! Just add a few snacks and drinks and you have yourself a party.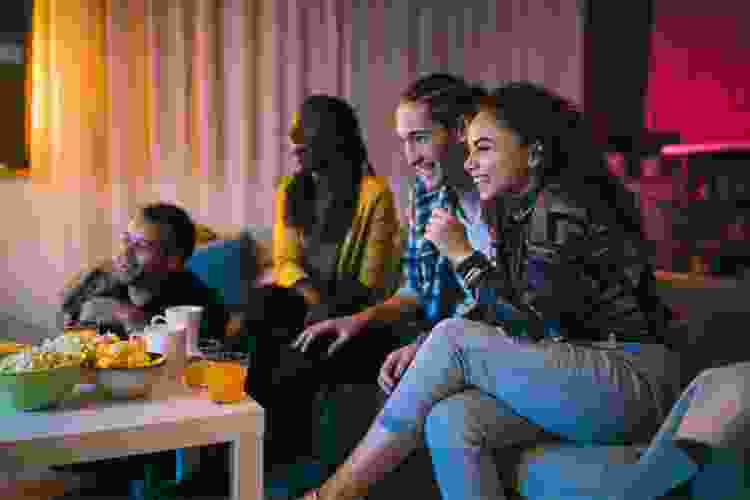 22. Have a Game Night
Whether you prefer video games or board games, a game night is a great way to celebrate your birthday with friends. The night will fly by as you enjoy a little competition among friends.
23rd Birthday Photoshoot Ideas
23. Take a Photography Class
Is your camera collecting more dust than memories? Treat yourself to photography classes for your birthday and finally start taking beautiful shots. Online photography classes, which meet virtually and are led by professionals, are perfect for busy twenty-somethings who want to kick their Instagram grid up a notch.
24. Have a Polaroid Photoshoot
If you're looking for unique 23rd birthday photoshoot ideas, pull out a Polaroid camera for a retro, in-the-moment photoshoot experience!
25. Go for a Natural Photoshoot
Head outdoors to a local nature preserve or hiking spot for a nature-inspired photoshoot. This birthday photoshoot idea doesn't require much prep, but will produce stunning results.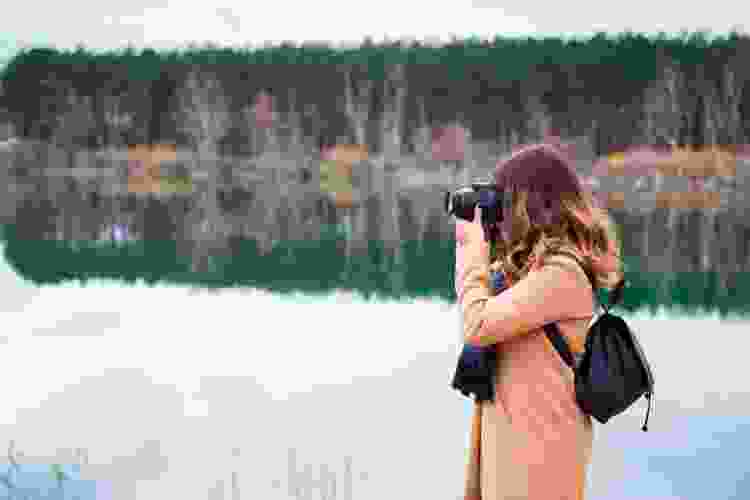 26. Go Bold with a Color-Block Photoshoot
Have a color-blocked photoshoot to celebrate your 23rd birthday! For this birthday photoshoot idea, we're thinking solid colored backgrounds, monochrome outfits, and bright accessories. Balloons are a must.
27. Have a Festive Carnival-Themed Photoshoot
Looking for wild 23rd birthday photoshoot ideas? How about a carnival themed photoshoot? Cotton candy, balloons, popcorn, striped tents...the festive prop options are endless.
Summer Birthday Party Ideas
28. Take a Trip to the Beach
For a 23rd birthday idea with vacation vibes, take a trip to the beach with your best friends. Whether you love lounging in the sun or are all about splashing in the surf, it's sure to be a fun and memorable 23rd birthday.
29. Have a BBQ Cookout
Summer is grilling season. Why not take advantage of all the goodies you can make on a grill and have a cookout for your 23rd birthday?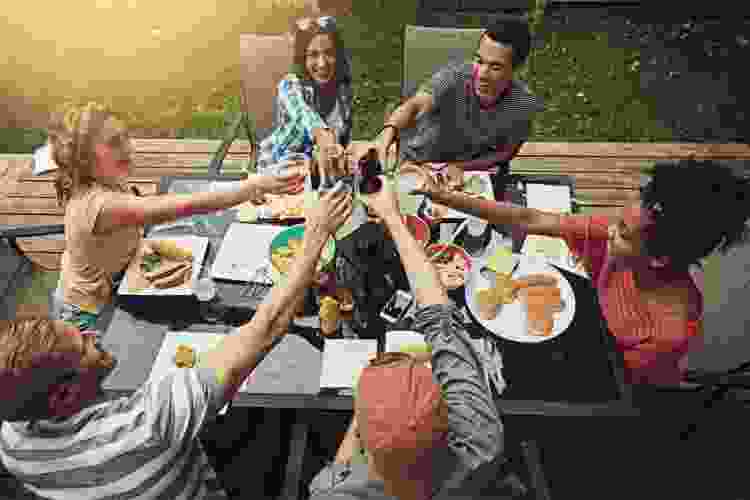 30. Have a (Fancy) Picnic
Treat yourself and your friends to an elevated picnic for your birthday! If you're looking for a 23rd birthday idea that's outside the box, hire a picnic service to arrange a fancy picnic for you and your friends. These themed picnics are also a great photo op.
31. Pool Party
We can't talk about summer 23rd birthday ideas without mentioning a pool party. Bonus points to this idea if you can find a rooftop apartment complex pool for the big event!
32. Visit a Rooftop Bar
Soak in the sun, take in a view and sip on a drink at a rooftop bar for your 23rd birthday. These trendy bars are popping up all over the map, so there's bound to be a rooftop bar just waiting for you to enjoy in your city.
33. Rent a Pontoon Boat
If you live near a lake, rent a pontoon boat and take your friends for a casual ride around the lake to celebrate your birthday. Just don't forget the drinks and snacks!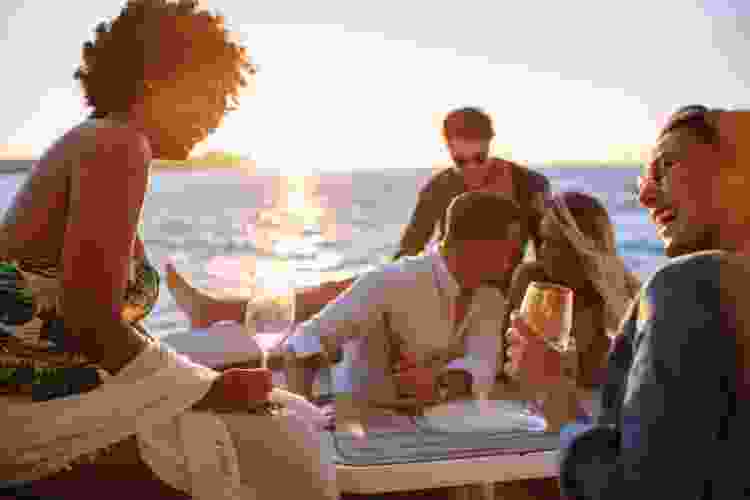 34. Go to an Outdoor Concert
Get tickets to a concert at an outdoor music venue to celebrate your birthday! This 23rd birthday idea was made for summertime birthdays, when the sun sets late and the weather is perfect for jamming to music outdoors.
Winter Birthday Ideas
35. Skiing
Hit the slopes to celebrate your 23rd birthday! If you live near a ski slope, you could make this a day trip for you and your best friends. Or, you could make a trip of it and fly to a skiing destination for the weekend!
36. Winter Bonfire
This simple idea is perfect if you love the season. Spend time outdoors with your friends, cozying up by a roaring bonfire. Tell stories, roast marshmallows and enjoy the night air together!
37. Karaoke
Sing your heart out for your 23rd birthday; have your 23rd birthday party at a karaoke bar! Birthday bonus — no one is allowed to make fun of the birthday person!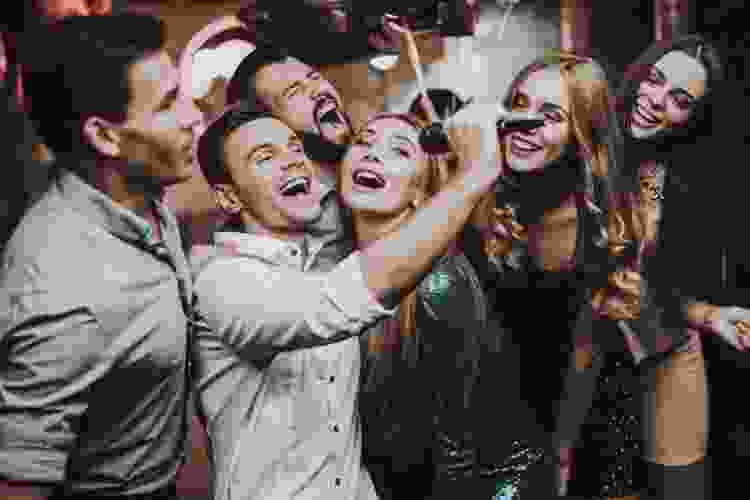 38. Upscale Bowling
Winter birthday party ideas often need to take place inside, but there's plenty to do indoors. If you're looking for fun things to do for your 23rd birthday idea indoors, try an upscale bowling venue (like Pinewood Social in Atlanta) for an evening at a venue that feels more like a bar than a bowling alley.
39. Go Ice Skating
Take advantage of the wintry weather and go ice skating for an outdoorsy 23rd birthday idea! If your area doesn't get very cold in the winter, you could still go to an indoor ice skating rink for a taste of this winter sport.
Birthday Party Ideas for Women
40. Take a Dance Class
Dance classes are a fun way to sneak in a little fitness into a 23rd birthday idea. From fitness, salsa, belly dance, hip-hop and even private group dance party events, dance classses in Washington, D.C., dance classes in Nashville, dance classes in Las Vegas and dance classes near you offer a world of opportunities.
If your people are scattered in different locations, there are plenty of online dance classes to attend, giving you a chance to connect with one another virtually.
41. Try Acting Classes
Try your hand at performing arts by attending acting classes as a gift to yourself for your 23rd birthday. If you have a tight schedule but still want some professional training, online acting classes are a perfect option for you.
42. Get Your Nails Done
A classic 23rd birthday idea for women is getting nails done at a salon! Treat yourself to a day at the spa and get a manicure, pedicure, massage...whatever you want, birthday girl!
43. Visit a Local Arboretum
Soak in the beauty of nature and go to a local arboretum for your birthday. This 23rd birthday idea is relaxing, refreshing and super simple.
44. Get Glam
Hire an at-home beauty service like the Dry Bar to come over and do you and your friends' hair and makeup for your birthday. Once you're all glammed up, it's time to hit the town to try out the local hot spot you've been eyeing.
45. Have Tea
Have high tea at a tearoom for an elegant 23rd birthday idea. You can really get into the theme by donning hats and your best spring dress.
Birthday Party Ideas for Men
46. Take a Woodworking Class
Looking for birthday party ideas for men? Woodworking classes may be just the activity for you and your friends. Woodworking classes connect you with a professional craftsman to learn time-tested woodworking skills, so you can celebrate your birthday with a hand-crafted creation from your woodworking class.
47. Take a Glass Blowing Class
Learn the art of glass blowing for a unique 23rd birthday idea. Glass blowing classes connect you with professional glass blowers to learn how to create blown glass objects. This unusual way to celebrate your birthday will create memories lasting for years to come.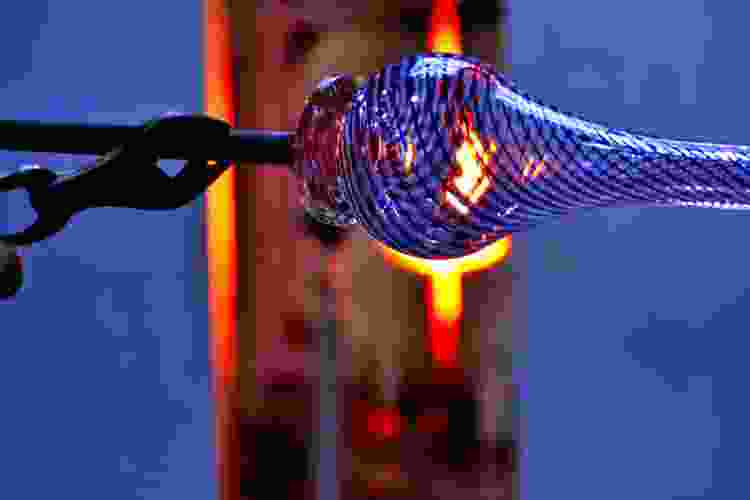 48. Go to a Jazz Club
Enjoy an evening of smooth music and smooth drinks by going to a jazz club to celebrate your 23rd birthday. Don your best suit and get ready for a classy evening.
49. Go Sailing
Rent a sailboat with your best friends and enjoy a day out on the water. This 23rd birthday idea is perfect for adventurous spirits, preferably with a little sailing experience. If you've never sailed before, book a sailboat tour with an experienced captain.
Birthday Party Ideas for Adults
50. Take an Online Mixology Class
Learn to shake up a few new cocktails from the comfort of your home by attending an online mixology class for your birthday. Friends can join you at your home or join the class virtually from their location. This would be a great 23rd birthday idea for friend groups scattered in different places.
51. Attend a Virtual Wine Tasting
Keep your 23rd birthday idea cozy and casual while still enjoying a new experience by attending a virtual wine tasting. You'll learn wine tasting tips from a sommelier and get to enjoy a glass or two. Have friends join you at home for this 23rd birthday idea, or join virtually!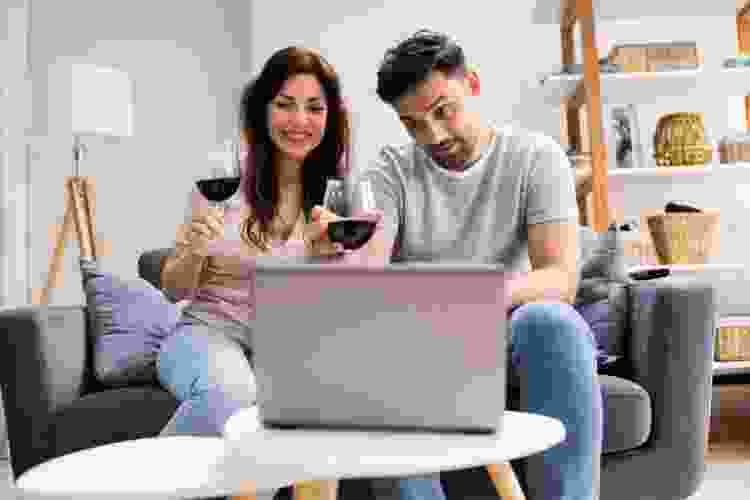 52. Have a Theme Party
Who says birthday party ideas for adults need to be subdued? Throw a big theme party to celebrate your birthday with flair! Some 23rd birthday ideas include having a fiesta, a Great Gatsby themed party, a 70's disco party or a basketball (it's your "Jordan year," after all) themed party.
53. See a Comedy Show
Laughing is scientifically proven to improve your mood, boost your immune system, provide stress relief and more. So, go see a comedy show for a side-splitting 23rd birthday idea — it's good for your health!
From big parties to low-key evenings at home, there's no one right way to celebrate your birthday. Hopefully this list of 23rd birthday ideas sparked some inspiration to help you plan some fun things to do for your birthday.
For even more fun birthday ideas, check out other experiences happening on Classpop!