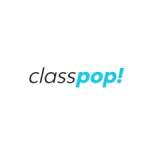 Chef Maggie
A caterer, instructor and private chef, Chef Maggie has found herself continuing her culinary journey in Denver. After living in Spain, Chef Maggie developed a deep passion for food. She completed the American Culinary Federation Chef Apprenticeship program and has since focused on building her toolbox of culinary skills. Now, Chef Maggie offers her unique and culturally inspired skill set in cooking classes that awaken the senses with comfortable menus that also evoke curiosity and surprise.
Guest reviews for Chef Maggie

SHEA
24 Jan 2023
Great time, great meal

Rebecca
20 Jan 2023
Maggie was informative as we learned what to do and what not to do.

Hanna
14 Jan 2023
So fun!

DJ
12 Jan 2023
Thank you, Chef Maggie Very in formative but fun.

Nathalie M.
24 May 2018
It was good