27 Most Fun Team Building Activities in Salt Lake City for 2022
Published on Aug 8th 2022
| 0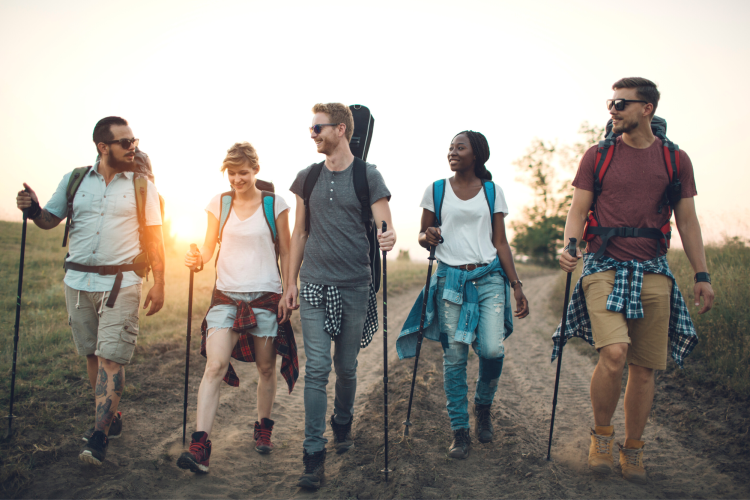 Are you searching for team building activities in Salt Lake City to boost morale, inspire creativity and build trust among co-workers? Whether you live in Salt Lake City, hail from a neighboring town or are considering a corporate retreat in the area, our list is bound to give you some ideas for cultural, creative or adventurous team building activities in Salt Lake City.
Mountain peaks, red rocks, iconic landmarks and cultural attractions provide the perfect setting for team building activities in Salt Lake City. With industries from education, agriculture and hospitality to tech, finance and healthcare, the capital city is filled with small businesses, large corporations and group events in Utah of all sizes.
According to Inc and a study in the Journal of Happiness Studies, employee happiness and well-being accurately predict employee performance. When employees are happy, they're more likely to enjoy their jobs and stay with the company.
And our team building activities encourage just that! We've designed this list to cover a wide range of activities from culinary and food tours to art, escape rooms and sporting events. Keep reading to get started.
Jump to Section
Culinary Team Building Activities in Salt Lake City
1. Cooking Classes and Competitions
One of the most fun group activities is a culinary team building activities in Salt Lake City. Whether you collaborate with a team of foodies, home chefs or bakers, you and your colleagues will enjoy a bit of competitive spirit as you mix, whip and sauté fresh ingredients into delicious meals.
For a challenging twist, start sushi-rolling rivalries or compete in a fresh pasta face-off. You can even host these cooking competitions at the office when you opt for the talented chef instructor to bring the fun to you!
Explore other cooking classes in Salt Lake City for more options.
2. Online Cooking Classes
Even remote teams can benefit from team building activities in Salt Lake City. Find out just how much fun you can have with online cooking classes. All you need for this team building activity in Salt Lake City is a mobile device and an internet connection.
Gourmet chefs who are skilled in team facilitation lead engaging and interactive classes. Ask as many questions as you like, get advice and connect with colleagues while learning to prepare selections such as homemade pasta, savory stews, crunchy breads and rich desserts.
3. Food Tours
Gather your team and get out into the culinary landscape with team building activities in Salt Lake City. Join experienced guides for tours around town as you learn historic facts, check out iconic architecture and visit restaurants, bars, cafés and food markets with this fun and interactive team building activity in Salt Lake City.
Creative Team Building Activities in Salt Lake City
4. Paint and Sip
Bring that bottle of red, white or merlot and dust off your paint brushes. Top-rated artists lead sessions on pastels, charcoal, pen and ink and more. Whether you choose painting classes or online painting classes, you'll be able to connect with each other while having a fun and relaxing time. With wine, of course.
5. Dance Classes
Dance classes and online dance classes are an excellent way to stay fit while engaging with co-workers. Learning new skills can be empowering, which crosses over into the workplace. Bond with colleagues as you learn how to line dance, salsa, hip hop or tap dance. Dance classes even make fantastic Salt Lake City birthday ideas.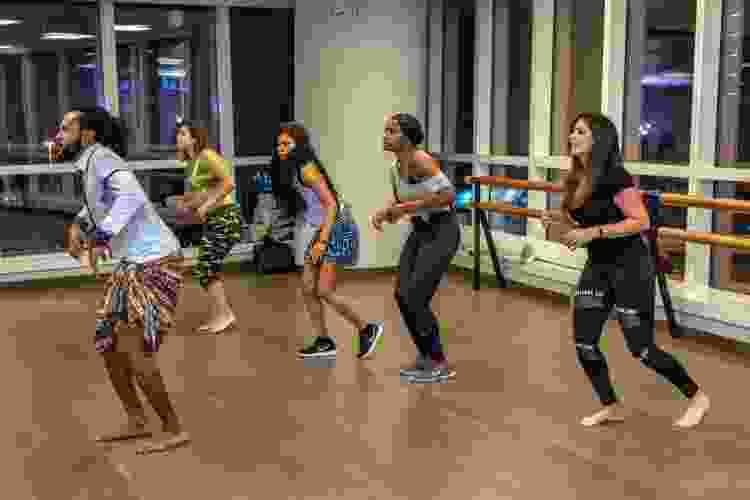 6. Pottery Classes
Enjoy the creativity and stress-relieving qualities of throwing, trimming and glazing clay. You and your team members can make mugs, planters, pencil holders and statues to display on your desks or in the breakroom with this team building activity in Salt Lake City, Utah.
7. Drawing Classes
Break out the pens, pencils and charcoal and find out who has the artistic genes on your team. Drawing classes and online drawing classes make terrific team building activities in Salt Lake City for groups of all sizes.
Unique Team Building Activities in Salt Lake City
8. Photography Classes
Photography classes and online photography classes are an excellent way for co-workers to bond over creative outlets while sharing and showcasing artistic talent.
Take an afternoon off and walk around the city capturing sights, landmarks, natural attractions and interesting architecture. You'll all learn how to use shadows, framing and exposure to create a cool wall for the office or at home.
9. Acting Classes
Every team has an office clown, or drama king or queen. With acting classes and online acting classes, everyone can explore their unique talents or develop new ones. Choose from drama, comedy, improv or other stage arts for this unique activity in Salt Lake City.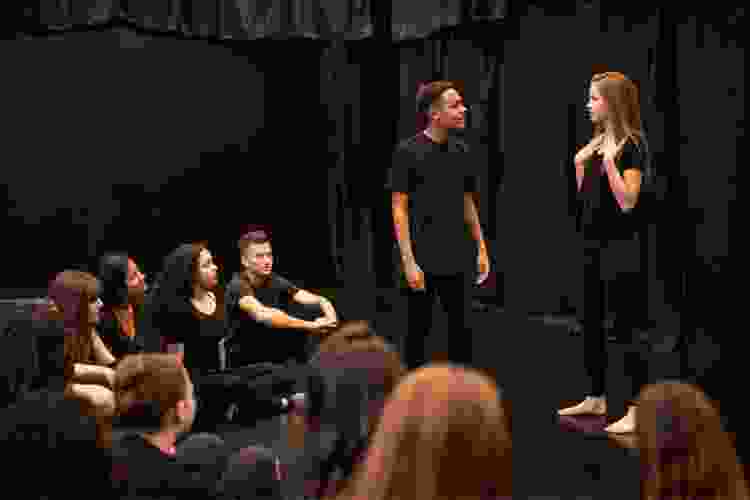 10. Sewing Classes
Your team will have a ball learning how to stitch, hem and embellish apparel, crafts and home décor items. What's confusing for one member may be a cinch for another. This type of team building activity in Salt Lake City allows colleagues to assist, encourage and congratulate each other.
11. Woodworking Classes
From birdhouses and bookends to candlesticks, coasters and picture frames, woodworking classes allow team members to learn and use skills like cutting, sanding, nailing and more. Learn safety techniques and specialized skills with tools such as lathes, circular saws and drill presses.
12. Glass Blowing Classes
For a unique activity in Salt Lake City, co-workers can don protective gloves and goggles and learn how to handle molten blobs of glass. A huge wave of accomplishment comes from creating a beautiful work of art they can share with friends and family members.
13. Laser Tag
If your team is on the competitive side (or just the fun-seeking side), a thrilling game of laser tag should be at the top of your agenda. Participants split into teams and navigate through low light, strobe lights and small quarters to "tag" the other team, which will try with all their might to evade that tiny laser light. Rack up the points and see which team comes out ahead.
14. Yoga Sessions
Have a more meditative group of colleagues? Maybe everyone just wants to relax. For an active thing to do in Salt Lake City, yoga sessions are a fantastic way to bring mindfulness, relaxation and rejuvenation to the office.
Clear out some space, or meet in an outdoor space, and enjoy an hour of stretching, bending and peaceful mindfulness. End the session with the healing hands of a professional massage therapist to really pamper your employees.
Virtual Team Building Activities in Salt Lake City
15. Virtual Flower Arranging
Creative and nature loving team members will get a kick out of the unique activity of virtual flower arranging. Learn how to make wreaths, centerpieces, bouquets and other elegant floral arrangements while connecting with each other and a live virtual instructor.
16. Virtual Game Nights
Find out which remote team member is the most competitive with virtual game nights. From murder mysteries to drag queen BINGO (yes, hosted by a live drag queen), trivia nights and cyberspace races, your team will have fun competing with and against each other to win the game.
17. Online Trivia Games
Break out your knowledge of the '80s, pop culture, music, Marvel, Harry Potter and more with online trivia games. A live virtual host guides your team through a series of questions and answers while you connect, laugh and enjoy the time together. All you need are mobile devices, an internet connection and 50 of your closest friends and colleagues.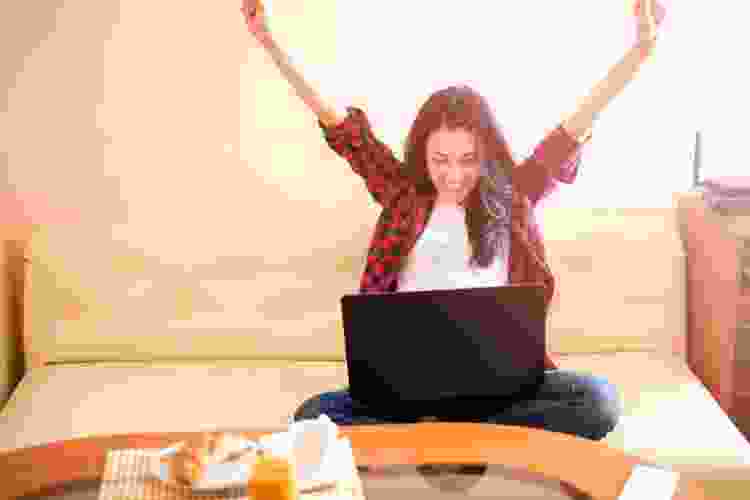 18. Virtual Scavenger Hunts
Virtual scavenger hunts as team building activities in Salt Lake City and beyond allow you to connect and have fun with co-workers you don't necessarily get to see every day. Team members can get to know each other while searching for items in their homes or around the world via a virtual host.
19. Virtual Escape Rooms
If you can't get out to a real-world escape room, virtual escape rooms are the next best thing. Have team members hunt for items in their own homes or become cyber spies, explore a cursed forest and battle super villains as you solve clues under the assistance of a live virtual host. This is one of those fun things to do in Salt Lake City at night that you can't go wrong with.
Corporate Team Building Activities in Salt Lake City
20. Online Mixology Classes
Treat your corporate team to a unique take on the traditional happy hour with online mixology classes. This is an excellent team building activity in Salt Lake City to reward remote employees or just have a fun and engaging time when you can't get together in person. Learn how to mix margaritas, muddle mojitos, stir a martini or shake a gin fizz from professional bartenders and mixologists.
21. Virtual Wine Tastings
If you're in search of team building activities in Salt Lake City for a remote group of colleagues who just happen to enjoy a glass of vino, virtual wine tastings are a must.
Sommeliers and bartenders lead these fun and interactive sessions via a mobile device and an internet connection. Learn about wine pairings, grape varieties and wine regions from around the world.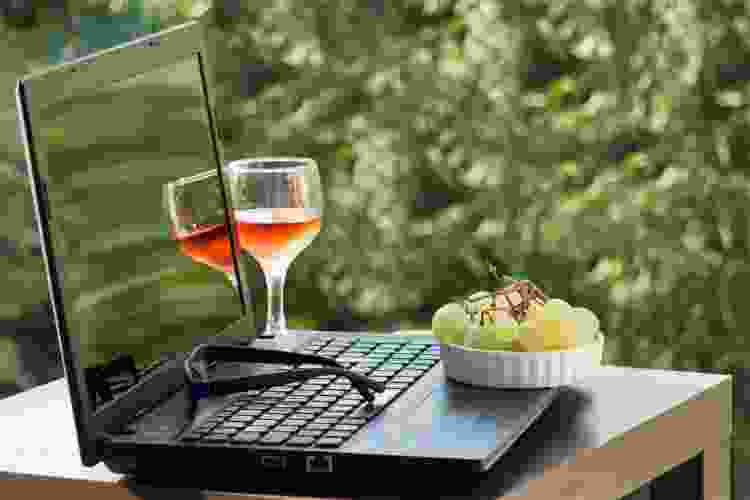 22. Escape Room
Employees can pool their various interests and talents while solving riddles, searching for clues and decoding mysteries with fun group activities in Utah. This is a wonderful way for employees to connect as they use organization, time management and communication skills to make it out of the room before the buzzer.
23. Volunteer
Gather the corporate team, office staff or small business associates and choose a charity to volunteer for the day. Organizations like Habitat for Humanity, the SPCA and local food banks always appreciate a helping hand from team building activities in Salt Lake City.
Outdoor Team Building Activities in Salt Lake City
24. Sporting Events
Pick a sporting event such as professional or college rugby, soccer, basketball and arena football. Try the NBA's Utah Jazz, the NHL's Utah Grizzlies or Brigham Young University's Cougars soccer. Colleagues and co-workers can cheer on their favorite teams or partake in friendly rivalry.
25. Segway Tour
Salt Lake City offers a wide array of landmarks, neighborhoods, parks and attractions to see via the unique Segway mode of transport. You'll receive detailed instructions on use and safety before taking off on a tour of sites like Temple Square, City Creek Park, Memory Grove and the Utah State Capitol.
26. Haunted Tour
Explore the historic and possibly haunted side of Salt Lake City. Grimm Ghost Tours offers year-round interactive adventures led by experienced guides. A bus takes you and the team to sites reported to have paranormal and haunted happenings.
Whether you spot any spectral sites or not, you'll have fun learning about the history of the area while laughing, joking and conversing on this team building activity in Salt Lake City.
27. Take a Hike
Hit the trails, go to a park or explore the underground world of caves. Exploring Timpanogos Caves is another active thing to do in Salt Lake City. It's about a 1.5 mile walk with temperatures around 45 degrees inside the cave. Plan this unique activity in Salt Lake City for a hot Utah day.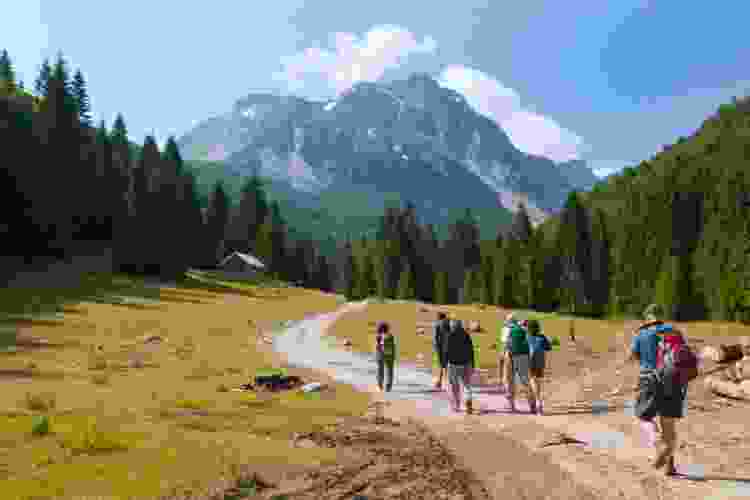 We hope you've found a few engaging and fun things to do in Salt Lake City for adults and your colleagues. From the tried-and-true to the out-of-the-box ideas, our list was designed to cover a wide range of teams, interests and activities.
Whether you're rewarding team members for a project completion, awarding Employee Appreciation Day perks or just want to spend time releasing stress and getting to know each other, any of these team building activities in Salt Lake City are perfect for groups of all sizes.
For even more fun team building ideas, check out other experiences happening on Classpop!