23 Most Fun Team Building Activities in Las Vegas for 2022
Published on Jul 29th 2022
| 0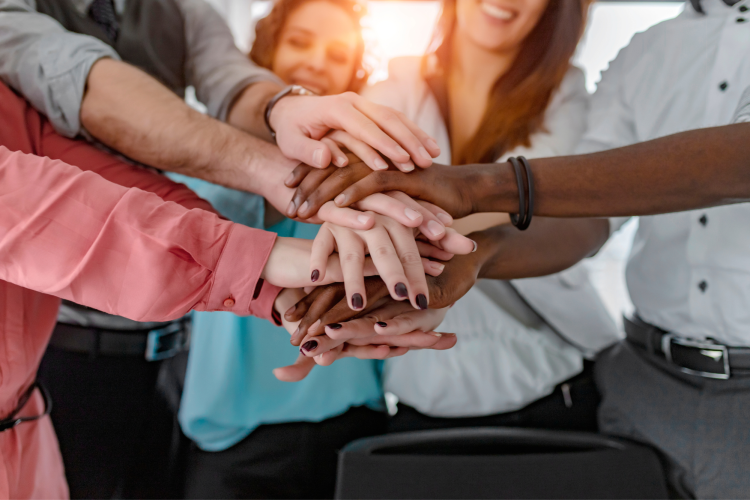 Known as one of the entertainment capitals of the world, there is no shortage of fun team building activities in Las Vegas to try. Culinary classes, outdoor adventures and more await teams who choose this sunny city for their next team building event.
But what is a good team building activity? A good team building activity is one that fosters communication, creates memories and provides an opportunity for employees to enjoy a fun experience together.
According to Forbes, team building is the most important investment a company can make because it builds trust, encourages collaboration and opens up communication - all things that help team members work well together.
So, what is there to do in Las Vegas for adults? Read on for some of the best team building activities to try with your team!
Jump to Section
Culinary Team Building Activities in Las Vegas
1. Take a Cooking Class
Promote team bonding, communication and teamwork by booking team building activities in Las Vegas for your next team building activity in Las Vegas. An esteemed chef will guide your team through the process of cooking a creative, flavorful meal from scratch.
Make pasta, roll sushi, fry chicken and more in one of the many other cooking classes in Las Vegas.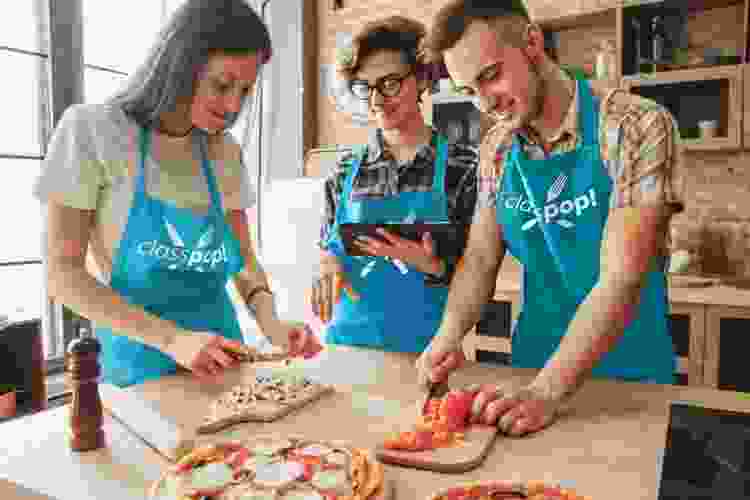 2. Connect Over a Virtual Meal
For remote teams or teams with remote members, online cooking classes are a great way to engage team members near and far in an engaging team building event. An experienced chef will lead your team members through a live cooking class hosted on Zoom, with plenty of opportunities to ask questions, show off successes and engage with other team members.
3. Gather for a Virtual Mixology Class
Shake up the classic happy hour team building event by booking online mixology classes for your team. During a mixology team building event in Las Vegas, a talented mixologist will teach your group via Zoom how to shake up creative cocktails. This live, interactive experience leaves room for questions, interaction and plenty of team engagement.
4. Enjoy a Remote Wine Tasting Experience
Treat your team to a wine tasting experience from the office, event venue, or their homes by hosting a virtual wine tasting for your next team building activity in Las Vegas. An experienced sommelier will join you over Zoom for a thorough wine tasting lesson. Team members will learn to smell, swirl and sip wine like pros in a relaxed, fun atmosphere.
5. Block 16 Food Hall
Gather your team around the table for a foodie experience sure to satisfy everyone's tastes: a visit to the Block 16 Food Hall. Upscale casual offerings include sushi, sliders, wings and more. If you're looking for simple things to do in Las Vegas with your team, a visit to an upscale food hall is a great place to start.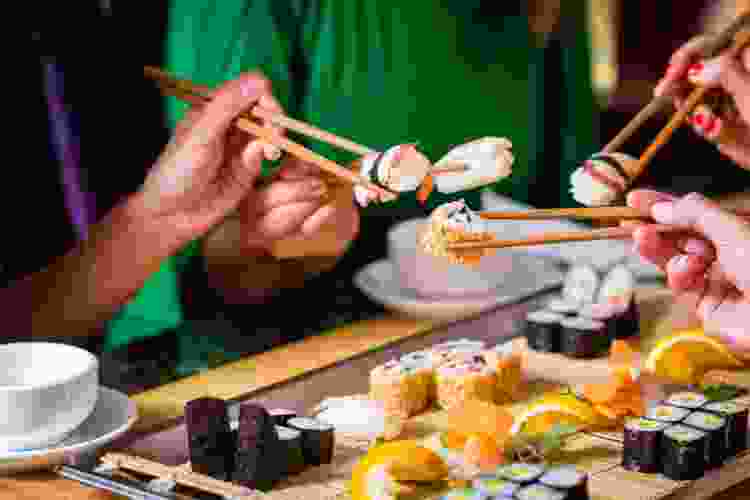 Creative Team Building Activities in Las Vegas
6. Get Creative With Paint and Sip
Engage your team's creative side by hosting a paint and sip event, a relaxing thing to do in Las Vegas. Paint and sip events are hosted by experienced artists to promote focus, creativity and attention to detail in a low-pressure environment. Or gather remote team members in an online painting class.
7. Get Moving in a Dance Class
Get moving for your next team building activity in Las Vegas by booking dance classes for your team! Dance classes in Las Vegas are a fun, unique way to get laughing with your team while learning a new skill. Learn how to dance from anywhere - even the office - by booking a live online dance class instead.
8. Try a Hands-On Pottery Class
Gather your group for a pottery class where they will learn how to follow instructions, engage their creative side and more in a relaxed class led by an experienced potter. Your team will love this unique team building activity in Las Vegas.
9. Learn How to Arrange Flowers
Tap into your team's creative side by booking a virtual flower arranging class for your next team building activity in Las Vegas. An experienced florist will lead your group in a live, online class via Zoom where participants will learn tips and tricks for creating a beautiful floral arrangement.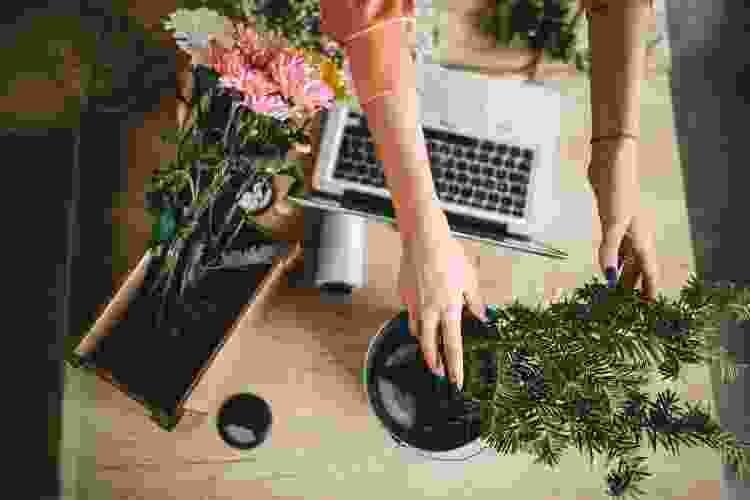 10. Build Focus with a Drawing Class
Build focus and creativity by signing up for drawing classes with your team. This team building activity in Las Vegas is a unique opportunity to learn new skills together as a team. For remote teams or an afternoon office pick-me-up, book a live online drawing class for your group.
Unique Team Building Activities in Las Vegas
11. Try a Photography Class
Amp up your social media game or treat the staff to a new perspective with photography classes. A photographer will teach your team how to master their DSLR or even smartphone camera to take stunning photos. This group activity for adults in Las Vegas is an active learning opportunity your whole team will benefit from. For busy or remote teams, try an engaging, live online photography class.
12. Loosen Up With Acting Classes
Your team will loosen up, get silly, and get in touch with their emotions if you decide to book acting classes for your next team building event! From team-building improv exercises to practices for expressing emotion, acting classes and live online acting classes are the perfect way to foster team bonding in a casual, low-pressure setting.
13. Take a Woodworking Class
Craft something by hand with the help of expert woodworkers in a hands-on woodworking class for a unique team building activity. Your team will love the chance to get out of the office and work with their hands to create something beautiful.
14. Try a Sewing Class
Create a beautiful work of textile art by hand or by sewing machine with creative sewing classes. This team building activity promotes creativity (and patience!) and engages your team in the diligent work of learning a new skill. Team members will be able to take home their creation at the end of class!
15. Enjoy a Glass Blowing Class
Learn the art of glassblowing by signing your team up for a glass blowing class. They'll experience the magic of a glass blowing shop, where glowing fire becomes stunning art pieces. Team members will get to try their hands at glassblowing and even take home a trinket at the end of class.
Corporate Team Building Activities in Las Vegas
16. Go on a Virtual Scavenger Hunt
Rethink your Las Vegas scavenger hunt ideas and go digital instead with virtual scavenger hunts. Perfect for those hot summer months, virtual scavenger hunts gather your team virtually to decipher clues and solve puzzles to complete the ultimate online scavenger hunt.
17. Plan a Virtual Game Night
Host a fun virtual game night for your team where they'll enjoy a little friendly competition with coworkers in a fun, casual setting. With options from online trivia games to bingo and more, there are plenty of options for any type of team.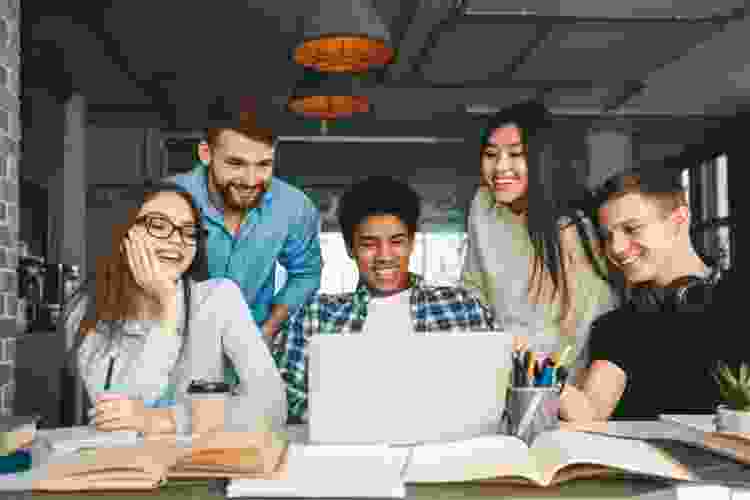 18. Unlock a Virtual Escape Room
See if your team has what it takes to unlock an escape room in Las Vegas, and not just any escape room; a virtual escape room! This digital experience includes team members near and far in a timed, exciting race to solve puzzles, clues and more to "unlock" the room before the clock runs out.
19. Madame Tussauds Corporate Event
You know Madame Tussauds for the wax museum's iconic statues of cultural icons from former president Barack Obama to Grumpy Cat. But did you know that it also offers corporate team building activities in its Las Vegas location?
The sprawling museum also functions as an event venue staffed with capable event planners to help you execute your next team building event. Your team will engage in meaningful time together while enjoying the fun and quirky wax figurines dotting the venue.
20. Volunteer With Three Square
Give back to the community while bonding with the team by volunteering with Three Square, a Las Vegas food bank serving southern Nevada, for your next team building activity in Las Vegas.
Your team could help sort donations, pack box lunches for school children and more. Volunteering is an effective corporate team building activity in Las Vegas for team leaders seeking to align team building with company values.
Outdoor Team Building Activities in Las Vegas
21. Las Vegas Springs Preserve
Although it's now known for casinos, restaurants and shopping, Las Vegas was once known for its lush desert greenery. Treat your team to a desert botanical experience with a visit to the 180-acre Springs Preserve, where team members can wander through the 8-acre outdoor garden, enjoy interesting exhibits in the indoor galleries, or stroll down a 1905 streetscape replica. There are also private rooms available for booking.
22. Top Golf Las Vegas
For athletic groups, what are some teamwork activities in sports venues? One option in Las Vegas is Top Golf, where golf-meets-bowling makes for an engaging, fun sporty event for the athletic (and non-athletic) alike. Air conditioned bays, delicious bar food and a relaxed atmosphere make this a fun group activity for adults in Las Vegas.
23. Dune Buggy Adventure
Inspire your team with a thrilling ATV ride through the desert on a dune buggy adventure with SunBuggy. Zooming around on desert dunes will be an unforgettable outdoor team building activity in Las Vegas for adrenaline junkies, and the more laid back members of your team can enjoy a simple drive through the desert landscape.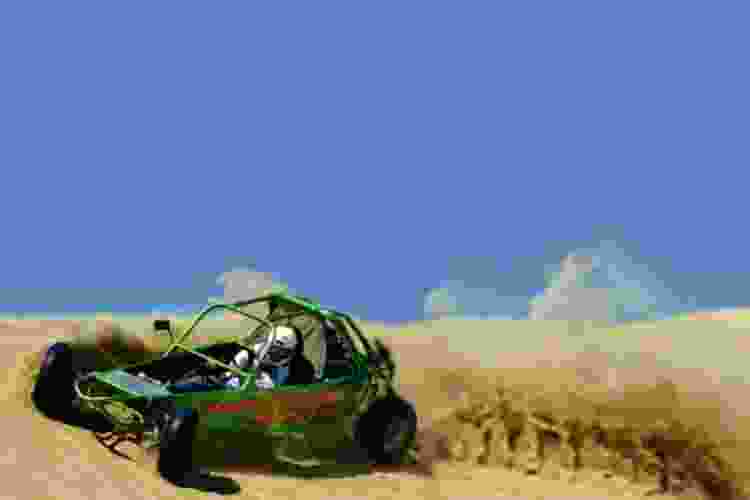 Team building is an important way to build your company culture, create a positive work environment and build strong relationships among team members. If you started reading this article wondering "what are group team activities for my staff?," we hope this list of team building activities in Las Vegas sparked some ideas!
For even more fun team building ideas, check out other experiences happening on Classpop!