53 Most Creative 40th Birthday Gift Ideas for 2023
Last Updated on Jun 5th 2023
| 0
Our editorial team recommends the best products through independent research, selection and careful review. If you make a purchase through one of our affiliate links, we may earn a commission. Prices are subject to change.
Coming up with exciting 40th birthday gift ideas can be a serious challenge. How do you make sure you make a solid choice for such a momentous occasion?
Researchers at Berkeley University have discovered that picking the right gift can help the recipient feel appreciated and solidify interpersonal connections. No pressure! No matter what their tastes or interests might be, the struggle to find thoughtful 40th birthday gift ideas is real.
So, what do 40-year-olds like for gifts? And of everything you can choose, what symbolizes 40th birthdays best? The answers are as varied as the people you're shopping for!
From unique 40th birthday gifts for her to creative 40th birthday gift ideas for him, we've gathered a list of 40th birthday gift possibilities that are sure to dazzle.
Jump to Section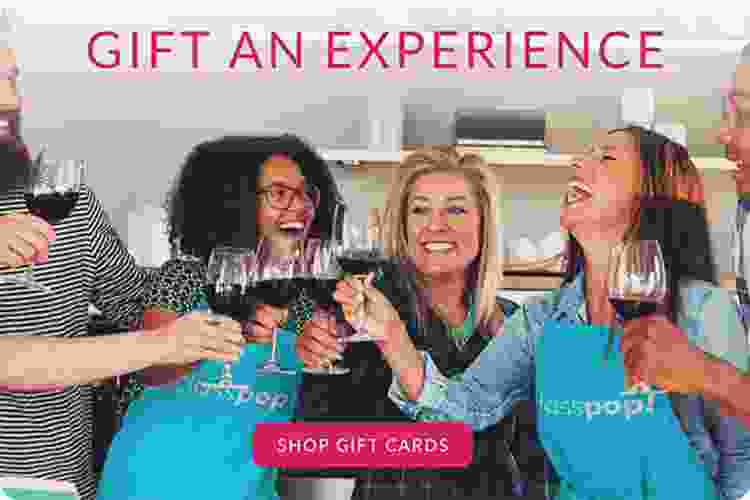 Creative 40th Birthday Gift Ideas
1. Paint and Sip
Forty is the perfect age to get touch with your inner artist! Paint and sip in NYC, paint and sip in Orange County, paint and sip in Los Angeles, and any paint and sip near you are taught by esteemed local artists with a talent for leading groups in an inviting, relaxed atmosphere.
Plus, online painting classes can take the artistry remote!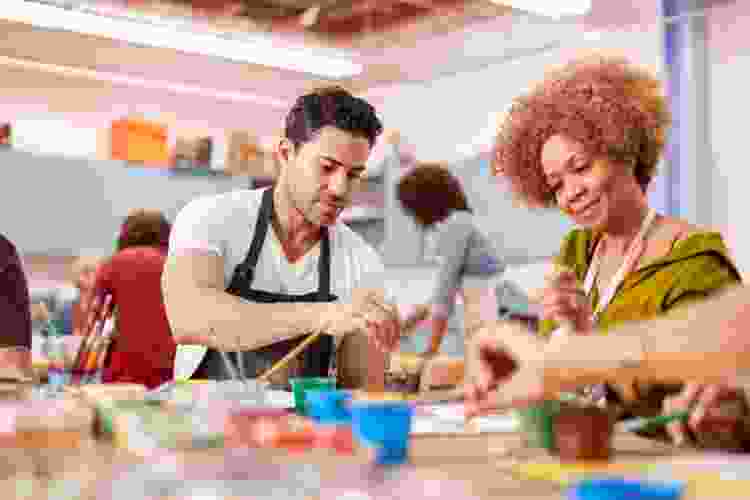 2. Dance Classes
Lessons in the latest moves make easy 40th birthday gift ideas for couples to enjoy as a unit! With dance classes in Las Vegas, dance classes in Orlando, and dance classes in Colorado Springs to show them some hot new moves, they'll be burning up the dance floor.
If you can't find dance classes near you, there are also online dance classes for learning salsa, ballet and more in a remote format.
3. Pottery Classes
Pottery classes are 40th birthday gift ideas that let budding artists explore their creativity. Pottery classes in San Francisco and pottery classes in San Diego will help West Coast birthday folks get their hands dirty, while pottery classes in Boston are a great opportunity for the East Coast 40-year-olds.
You can certainly find pottery classes near you no matter where you are, and there you'll learn to make useful and beautiful custom works.
4. Drawing Classes
Anyone looking to sharpen their sketching skills will love diving into drawing classes. Led by expert artists, these courses explore the fundamentals of line, form and shading in a fun studio setting.
If distance learning is preferred, there are online drawing classes that also make fabulous 40th birthday gift ideas.
5. Custom Portrait
You can capture their essence in a portrait commissioned by a local artist or an online illustrator for a 40th birthday gift with real personality.
Less-expensive options include frameable cartoons or whimsical illustrations, while more pricey possibilities include digital portraits and fine art canvases. If they're a pet person, a portrait of their furry friends works brilliantly, too.
6. Group Canvas
Round up family and friends to create a custom canvas for the 40-year-old! No need for artistic talent. Simple handprints or basic patterns in their favorite colors with happy messages written in paint pens create 40th birthday gift ideas they can add to their art collection.
Foodie 40th Birthday Gift Ideas
7. Cooking Classes
Make superior cuisine a part of the celebration with the gift of cooking classes. There are courses available around the U.S., including chef-led cooking classes in San Antonio, cooking classes in Portland and cooking classes in Boulder.
You'll find an incredible selection of cooking classes near you and a terrific selection of online cooking classes that don't require travel.
8. Private Dining
Food lovers turning 40 will appreciate a hosted evening of private dining. There are in-home private chef experiences as well as reserved restaurant options. These 40th birthday gift ideas turn the celebration into an intimate occasion filled with fine food and fantastic company.
9. Distillery and Brewery Tours
The beverage fan can spend their big day learning how their favorite craft brews and specialty spirits are made. These 40th birthday gift ideas include a backstage peek at the big machinery plus samples of several concoctions in onsite tasting rooms.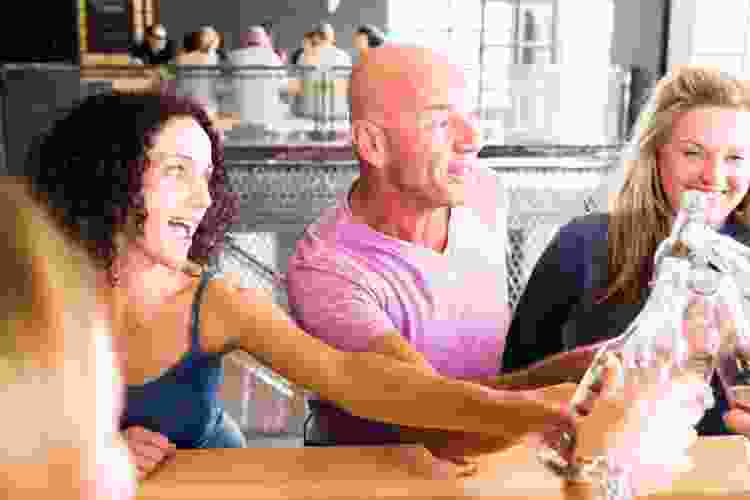 10. Restaurant Crawls
These progressive-style meals are fantastic 40th birthday gift ideas for husbands and wives to share with friends and family.
Round up a list of their favorite restaurants and make reservations at a different diner for appetizers, entrées, dessert and drinks. They'll have a blast strolling from place to place to enjoy the next course.
11. Chocolate Pairing Session
There's no better 40th birthday gift idea for a chocoholic than a course in pairing chocolate with beverages! Many companies offer sessions that let chocolate lovers learn which beans blend best with wines, spirits and cocktails.
12. Snack Box Subscriptions
For the 40-year-old nosher in your life, a snack box subscription delivers sumptuous snacks to whet their appetite. These gift ideas are also great for filling them up on their favorites as well as introducing them to exciting new nibbles.
13. Kitchen Gear
A sous vide cooker, air fryer or home pizza grill make great 40th birthday gift ideas for a home cook who loves experimenting in the kitchen! Pair a new gadget with a cookbook of novel recipe ideas to expand their tastes.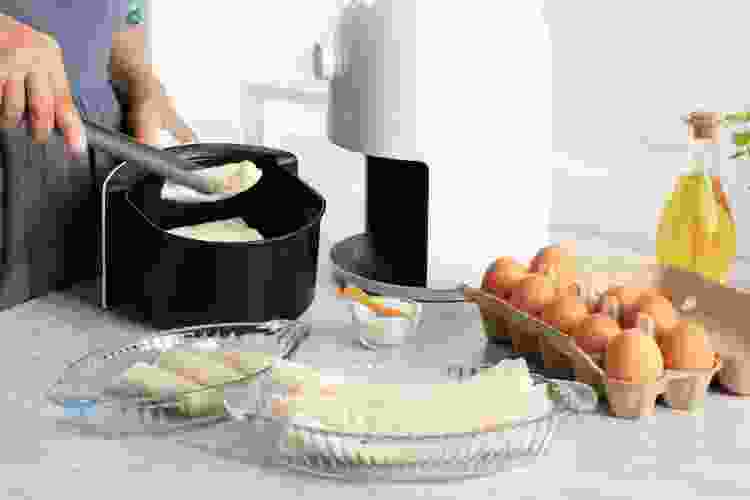 Unique 40th Birthday Gift Ideas
14. Virtual Game Nights
Gather 'round the Smart TV for virtual game nights with your 40-year-old and their besties, wherever they might be. This idea lets them connect with pals near and far for hosted online versions of hilarious party games, some classic and some brand new!
15. Virtual Scavenger Hunts
The search is on with virtual scavenger hunts! Some of these fun 40th birthday gifts include real-life searches in local settings for physical items, while others use the Internet to seek out locations and landmarks around the world.
16. Virtual Escape Rooms
The clock is ticking in virtual escape rooms, an online version of the popular in-person amusements. Teams work to solve puzzles and decrypt clues that lead to their escape, with the pressure mounting every second. The gang can join in from all over the internet to make this birthday idea even more thrilling.
17. Online Trivia Games
Let the happy reveler skip the pub and log in for online trivia games instead. There are entertaining emcees who bring the excitement of barroom trivia to any digital device. You can round up the rest of the crew to join in the good times no matter where they are.
18. Indoor Skydiving
Give your 40-year-old the excitement of skydiving without the risk! Indoor skydiving companies like iFly offer thrill-seekers expert-guided sessions in a simulator that provides the exhilaration in a controlled environment.
19. Spiritual Reading
Why not turn visions of the upcoming year into intriguing 40th birthday gift ideas for a man or woman with a spiritual side? An energy or card reading for your 40-year-old with a local medium can clue them into their new era.
DIY 40th Birthday Gift Ideas
20. Virtual Flower Arranging Classes
Bring a little beauty into your 40-year-old's life with virtual flower arranging classes. These online sessions demonstrate the principles of visually pleasing floral arrangements to bring lush, creative décor to any home space.
21. Sewing Classes
Sewing classes are a 40th birthday gift idea that blend utility and creativity in a single discipline. Expert stitchers lead each course, with lessons in machine sewing, hand-sewing and stitched projects to suit all your 40-year-old's creative sensibilities.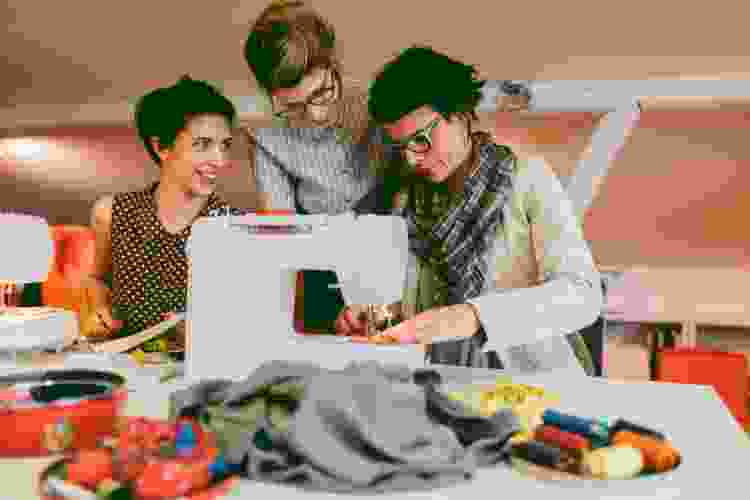 22. Life Story Scrapbook
If you're the creative sort, you can put together a scrapbook that captures the birthday folk's first 40 years! Gather photos from friends and family, include trinkets and memorabilia and create captions for a thoughtful 40th birthday gift idea they'll love.
23. Surfing Lessons
It's never too late to catch a wave, especially if you receive surfing lessons as a birthday gift. Adventuresome 40-year-olds with a taste for new excitement can enjoy learning how to paddle out, balance and shoot the curl with a surf pro leading the way.
24. Multimedia Tribute
Create a 21st century cinematic presentation with all the bells and whistles to show how much you appreciate them. Gather video messages from their loved ones and choose a kicky soundtrack of their favorite tunes. Don't forget the filters and effects to give the end results a real Hollywood feel!
25. Music Courses
A few sessions in guitar or piano can get your 40-year-old into a fun new groove! If there's an instrument they've always wanted to try, set them up for a month to see how they like it. If they already play, check into intermediate lessons to take them to the next level.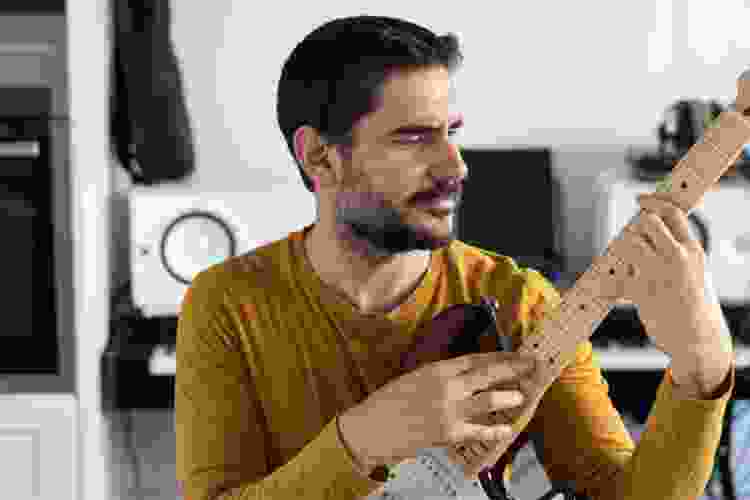 Funny 40th Birthday Gift Ideas
26. Comedy Club
Give the gift of laughter with a night at a local comedy club for a birthday gift idea that will have them in stitches.
You can plan an intimate evening of drinks and stand-up or arrange for the crew to be on hand for a bigger blow-out. If you mention the milestone to management, there might be a chance to shine the spotlight on the birthday boy or girl during the show!
27. 40-Year Movie Fest
Pick out your recipient's favorite films from their full 40 years and throw an at-home film fest they can laugh about. Their changing taste in cinema through the years is bound to bring laughs. Add in The 40-Year-Old Virgin and This is 40 to keep the theme — and the laughs — rolling along!
28. Explosion Box
It's not as dangerous as it sounds! This funny 40th birthday gift is actually an interactive parcel that releases a burst of silk flowers and a flutter of paper butterflies when opened. Packages at online outlets come with a mini-Bundt cake for the birthday boy or girl to savor. Sharing is optional!
29. Sumo Suit Spectacular
Hilarity ensues whenever the sumo suits arrive. Arrange for a sumo suit rental and invite the gang over for a funny 40th birthday gift idea that will have the partygoers rolling — literally! Be sure to keep the video running for an uproarious review of the event afterward.
30. Old Age Basket
If gag gifts are in order as 40th birthday gift ideas for sisters or brothers with a sense of humor, then a basket of old age goodies is a must.
Make a trip to the discount store for laxatives, fiber supplements, pain relievers and reading glasses and assemble them in a basket for an Over the Hill collection that may come in handy sometime down the line!
31. Self-Portrait Pillow Pal
Order up a little version of the 40-year-old with a self-portrait pillow pal! Shops like Etsy's Creati Treasures AU offer hilarious mini-me dolls that put a printed version of the recipient's face on a tiny body for a stuffed plush tribute they'll get a kick out of.
Thoughtful 40th Birthday Gift Ideas
32. Photography Classes
Invite your 40-year-old to capture the world as they see it by sharpening their snapshot skills.
Photography classes in Austin will help them learn to use their phone cameras to their fullest, while photography classes in Houston can teach them film and darkroom techniques. And photography classes in Los Angeles will show them how to capture landscapes, architecture and portraits in the best light possible.
There are even online photography classes that will turn a birthday gift into artistic knowledge they can use forever.
33. Acting Classes
Acting classes provide a source of self-expression for 40-year-olds who love performing. They'll discover how to build characters and practice improv in courses led by experienced local acting instructors.
If they're shy about performing in front of others, online acting classes make a thoughtful home-based 40th birthday gift idea instead.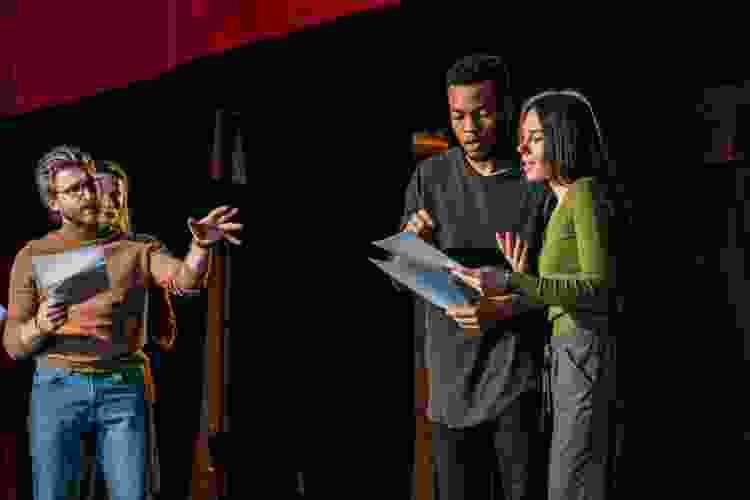 34. Charitable Donations
If your 40-year-old supports a specific cause, making a donation in their honor is a touching gift idea. You'll be celebrating the charity or non-profit they care about while celebrating their big day. It's a considerate double-whammy of a birthday gift they'll cherish.
35. T-Shirt Quilt
For the true creators, a T-shirt quilt is a touching gift idea that makes a keepsake they can treasure forever.
You can commission from a professional quilter online or in your community, using squares of tee shirts collected from friends and family. These are especially meaningful gifts for parents who can relive their children's youth through their outgrown clothing.
36. Family Portrait
Refresh the photo collection for a new year with a professional portrait of the 40-year-old's family! You can set up a sitting with a local photographer and purchase a package of prints. They'll be able to capture the right setting for the family's tastes.
37. Bucket List Vacation
If there's a destination they've been hoping to visit, you can plan a fun excursion from their bucket list for a colossal one-of-a-kind 40th birthday gift idea for couples to share. Make the trip an all-inclusive escapade or do a simple short-term rental and let them choose the rest of the exploits.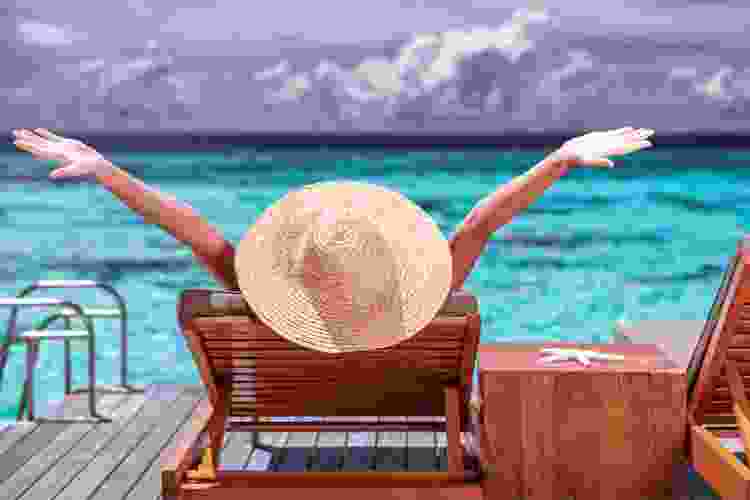 40th Birthday Gift Ideas for Men
38. Woodworking Classes
If you're on the search for creative 40th birthday gift ideas for him, why not get him into the workshop for expert-led woodworking classes! He'll learn to use manual and power tools and supplies while working on a keepsake project they can take home afterward.
39. Glass Blowing Classes
Art meets industrialism in glass blowing classes, an exciting gift option for a man who can take the heat! They'll work with esteemed glass blowers as they spend time in the hot shop creating something unique with nothing but heat, sand and the power of their hands.
40. Racetrack Experience
In a high-speed racetrack experience, men can put the pedal to the metal for real! Companies like The Extreme Experience offer sessions in deluxe sports cars for 40th birthday gift ideas for husbands, sons and brothers that turn this milestone birthday into a breathtaking ride into the exciting year ahead!
41. Mancrates
A Mancrates is a birthday gift any man will love. There are collections for all tastes, in themes like food and drink, grilling, sports and beverages. You can also find gift cards to let your 40-year-old choose his own crate. And yes…they all come in an actual wooden crate!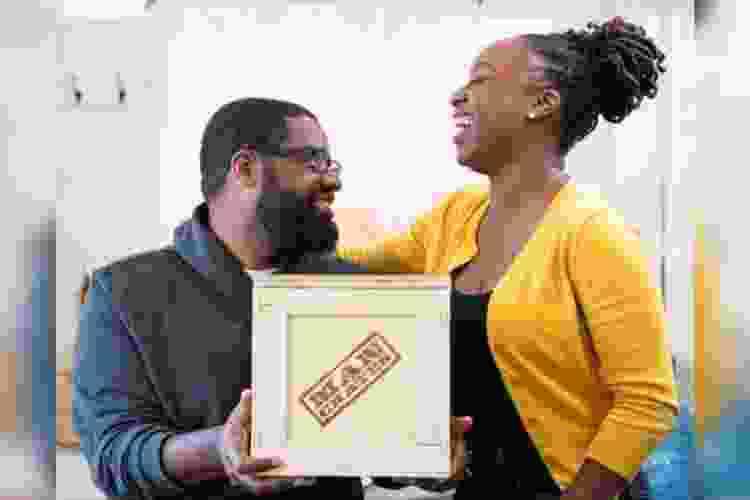 42. Video Game Truck
Visits from a video game truck make thrilling gifts for a 40th birthday for a man who loves digital gaming of all kinds. Specialty rigs will bring a suite of home gaming consoles to the birthday boy's front door for the whole posse to enjoy, or a collection of vintage video games to send them back in time!
43. Cameo Messages
If your 40-year-old has a favorite celebrity or athlete, a personalized Cameo message is a 40th birthday gift idea that will blow their mind! There's a growing list of actors, musicians, players and other famous faces who'll record a quick video for the birthday boy.
44. Massage Gadgets
Active 40-year-olds will appreciate a massage gun or an array of rollers when the aches and pains creep in. These 40th birthday gifts can make a fun bundle package for fitness buffs and athletes facing the big 4-0.
45. Gym Passes
You can re-up your 40-year-old's gym membership or buy them guest passes at a new facility for a 40th birthday gift that keeps them in shape. If they're in the middle of a membership, a session or two with an onsite personal trainer makes a thoughtful alternative.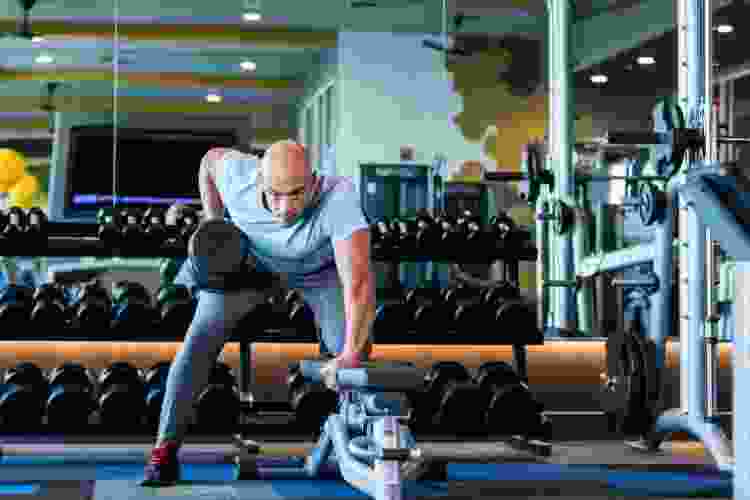 40th Birthday Gift Ideas for Women
46. Online Mixology Classes
Cocktail fans will thrill to learn from talented in online mixology classes. Courses specialize in spirits and craft cocktails, all happening from the convenience of a digital device. Be sure to include her besties in these 40th birthday gift ideas for female friends to enjoy together!
47. Virtual Wine Tastings
When unique 40th birthday gifts for her are in order, add home-based virtual wine tastings to the top of your list. These screen-based explorations of bouquet and body are guided by top-tier sommeliers for a 40th birthday gift idea she can turn into a girl's night get-together!
48. Spa Weekend Getaway
Set up an extended weekend at a local spa or resort for 40th birthday gift ideas for a wife with luxury on her mind! Schedule her favorite types of massage, mani-pedi packages and other sessions that will soothe her weary soul. Include reservations for a fun brunch or dinner with her gal pals, too.
49. Ruby Jewelry
Is there a traditional gift for the 40th birthday? Why, yes! Rubies are the most traditional gift for someone turning 40. A stunning ruby necklace, ring or jewelry pairing are meaningful 40th birthday gift ideas for a wife who loves luxury accessories.
50. Salon Session
What do you buy your wife for her 40th? If your wife has been hinting at a new look to start the next phase of her life, a salon session is a 40th birthday gift idea that can get her set up right.
Book an appointment at a local shop that can help her update her hair and cosmetic selection for a touch of sophistication or a less formal freshen-up!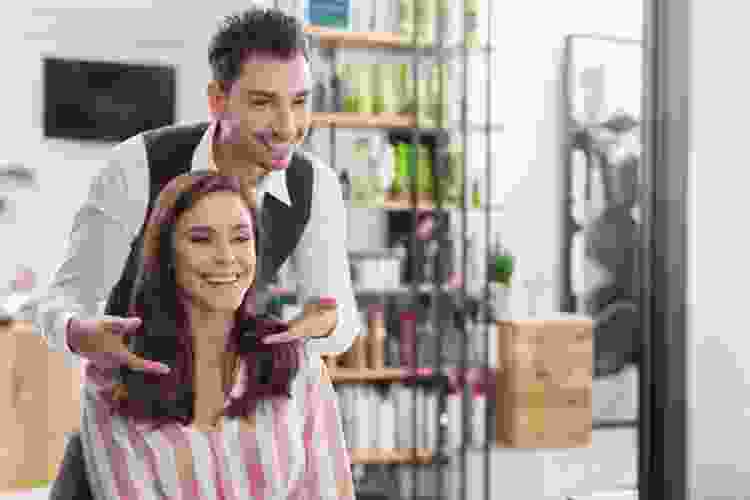 51. Gift Baskets
Bundles of snacks and treats are perfect 40th birthday gift ideas for a woman with distinct tastes. If you have a talent for basket packing, you can assemble a selection of delights and turn it into pretty gift basket ideas she'll love.
52. A Year of Fun
Treat your 40-year-old to a 40th birthday gift that fills year number 41 with memorable moments! Plan a different excursion or experience for each of the next 12 months and present them in a colorful calendar to help her next era off to a rousing start.
53. Yoga Classes
A few sessions at a local yoga studio make ideal gift ideas for sisters looking to spend meaningful time together. She'll appreciate the gentle yet challenging exercise that expands mindfulness as it helps build strength and stamina.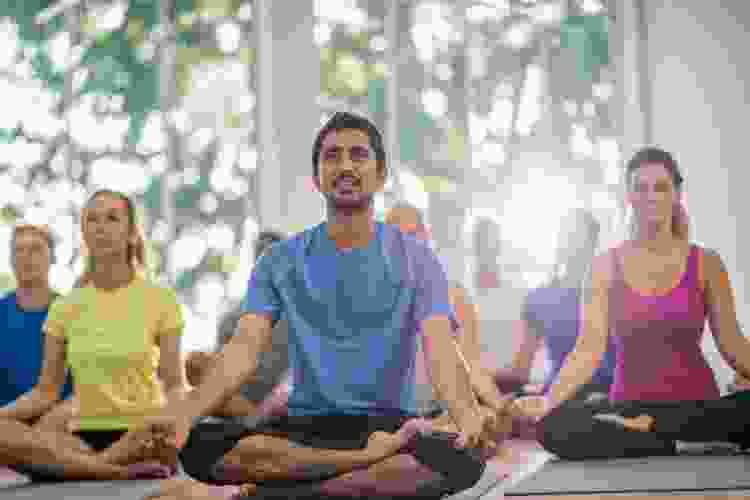 Age may be nothing but a number, but a 40th birthday is an occasion to be honored with great gifts! It's your chance to show the 40-year-old in your life how much you appreciate them and how well you know their tastes. And when you're armed with a collection of fantastic 40th birthday gift ideas, shopping becomes an exciting quest!
For even more fun gift ideas, check out other experiences happening on Classpop!"