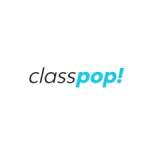 Chef Krong
As a young child growing up in Thailand, Chef Krong first learned the art of Thai food in her grandmother's kitchen. As the years passed, she refined her techniques and learned new skills to become a true master of Thai cuisine. She works her culinary magic to transform familiar ingredients into incredibly elegant dishes rich with the bold and exotic flavors of her homeland. As a cooking instructor, she shares her secrets to help aspiring chefs embrace the culture and cuisine of her beautiful country so they can bring authentic Thai flavors to their own kitchen.
Guest reviews for Chef Krong

Paul
29 May 2023
My wife and I had a wonderful cooking experience with Chef Mai filled in for Chef Krong and she was experienced and had a great sense of humor. We are so excited that we are going to try to set up a social for our Rotary Club at Crafted Cellers soon!

Dima
29 May 2023
Simple & delicious recipe. Great experience:)

Tracy
28 May 2023
Mai was organized, knowledgeable, and friendly. The Pad Thai was excellent (coming neg from a skeptic).

Taylor
28 May 2023
So much fun! Chef Krong is awesome!!

Pamela
01 May 2023
This was such a fun class, Chef Krong is very informative, helpful and funny as well. The Pad Thai was delicious. Would highly recommend the class.

Andrew
01 May 2023
A great time and good food.

Carolina
16 Apr 2023
She's great and funny, but I was expecting a little bit more options of sushi aside California roll. Something with real fish would be nice.

Genethia
16 Apr 2023
The sushi class was so much fun, Chef Krong made the class very entertaining.

Anthony
16 Apr 2023
Chef Krong lead a great class and was very patient and helpful with us. She was funny and made the class so much fun!

Amber
10 Apr 2023
We had such an amazing time with Chef Krong! Lots of laughs and dumplings. I'll definitely recommend to the rest of our organization.