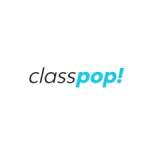 Chef Krong
As a young child growing up in Thailand, Chef Krong first learned the art of Thai food in her grandmother's kitchen. As the years passed, she refined her techniques and learned new skills to become a true master of Thai cuisine. She works her culinary magic to transform familiar ingredients into incredibly elegant dishes rich with the bold and exotic flavors of her homeland. As a cooking instructor, she shares her secrets to help aspiring chefs embrace the culture and cuisine of her beautiful country so they can bring authentic Thai flavors to their own kitchen.
Guest reviews for Chef Krong

John
28 Jul 2022
Best so affable and sweet. It was a blast!

ALWYN
26 Jun 2022
My boyfriend and I had a wonderful time! It was organized, fun, clean, airy location, yummy, with excellent guidance/teachings, and a delightful experience overall. We learned a lot about techniques when it comes to how to use the tip of the spatula, which ingredients to best utilize, heat management of the stove, when to put the recipe together, tricks on how to keep things simple to not stress when making the dish, etc. I'm very glad we spent our Sunday afternoon with Chef Krong. We will take more classes with her and gain more knowledge.

Kaley K.
04 Nov 2021
Chef Krong's class was filled with information about different sauces that can be used to create a classic Thai dish. Her classic Thai style of cooking makes it easy to add vegetables to your meals without noticing.