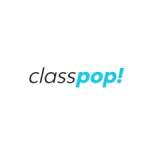 Chef Made Master
Renowned for his beautiful and flavor-filled sushi creations, Chef Made Master brings years of experience to the table. Beginning as a sushi helper and working his way up to head sushi chef, he gained experience in a wide variety of sushi restaurants around the country. His energetic and patient personality provides a fun and memorable cooking experience for his students and guests.
Guest reviews for Chef Made Master

Russell
17 Oct 2022
Chef Made Master was incredibly nice, upbeat, and knowledgeable. We're already looking forward to enrolling in our next class!

Toya
16 Oct 2022
Chef Made Master was informative, patient, thorough and hilarious. I would definitely recommend 👌🏾.

Amanda
13 Jun 2022
This was so much fun and very informative. The sushi was delicious and we can't wait to make it again!

Alex
11 Oct 2021
He was very nice and helpful in presenting the class and answering questions. Given the price and it being over Zoom, we were very pleased with the experience and information we got out of it!

Sarah
21 Jun 2021
I would rate 0 stars if I could, because this chef did not even show up to our class. I spoke to him prior letting him know it was a special class for Father's Day, and we waited on his Zoom link for hours while it said "Waiting for the host to start the meeting". We even reached out to him asking if he was still teaching the class and there was no response. Somehow I was still charged for this, but I am trying to get a full refund. Extremely unprofessional and sad, this was supposed to be a fun class for me and my dad.

Melissa
05 Mar 2021
We had so much fun doing this class. It's a great date night in. I've already signed up for another class to do with my children.

Tim
28 Feb 2021
Class was great - lots of interaction, very good instruction

Orsolya W.
15 Feb 2020
Chef Made created such a fun experience around making sushi! We learned a lot about the art and had fun getting our hands sticky. The ingredients were super fresh and our lopsided (oops!) sushi rolls were delicious. Would definitely recommend to anyone.