23 Most Fun Team Building Activities in Orange County for 2023
Last Updated on Apr 19th 2023
| 0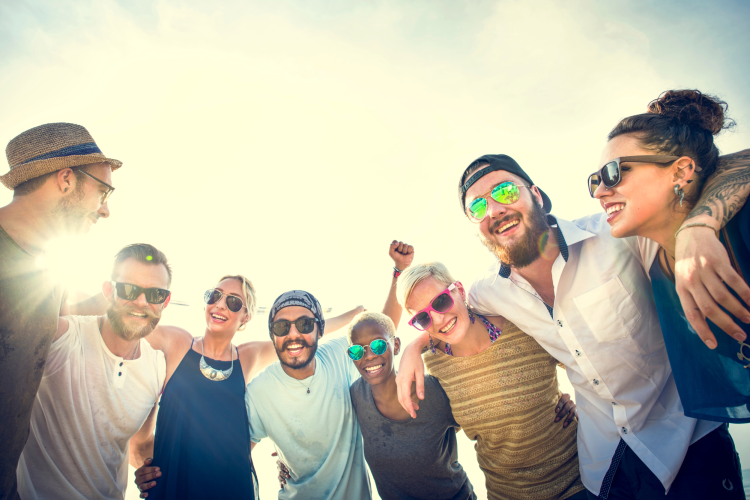 With amazing weather and fun attractions all around town, ideas for fun team building activities in Orange County abound. Where else can you visit the happiest place on earth, experience the giants of the sea and test your skills on an Orange County ropes course?
No matter what sort of excitement gets your crew interacting, you'll find team building activities in Orange County that fit the bill. And if you're wondering, "Which team activities near me work best with my group?" the easy answer is just about all of them!
Why are team building activities important for the well-being of your workers? The rewards go well beyond the camaraderie and good cheer team bonding ideas inspire. According to online job-finding giant Indeed, the benefits include increased productivity, better collaboration and improved worker confidence.
Additionally, when your workers partake in team building activities in Orange County, they recognize the true concern their leadership has for their well-being. With options like the ones on our list of the most fun team building activities in Orange County this year, they're sure to feel the love!
Jump to Section
Culinary Team Building Activities in Orange County
1. Get Cooking
Take to the kitchen for tasty team building activities in Orange County. Expert chef instructors lead your crew through lessons in culinary excellence.
Workers can taste the true meaning of collaboration. With an ever-expanding list of specialty menus to choose from, team building activities in L.A. have never been so delicious! Browse all cooking classes in Orange County for small groups or niche menus.
2. Go Gourmet Virtually
If remote team building activities in Orange County are the order of the day, try online cooking classes to get your group connecting in culinary fashion.
They can log in from their own kitchens to enjoy a savory session with a top-tier chef instructor. These virtual courses are ideal for connecting crews by putting 21st-century tech to its most effective use.
3. Visit the Vineyard
Show your crew how the good stuff is made with a winery and vineyard tour. Proprietors like Newport Beach Vineyards and Winery turn team building activities in Orange County into explorations of the wine making process, from vine to vino!
Teams with a taste for vintner culture will love learning about the process — and tasting the results!
Join our email list for exclusive deals, local events and fun inspiration for living a more creative life.
4. Get the Scoop
Get your gang screaming for gourmet versions of the chilly treat they'll never outgrow. Confetti Ice Cream serves up scrumptious flavors like lemon velvet, black sesame, and Nutella almond crunch for a grown-up ice cream menu that's beyond cool.
Creative Team Building Activities in Orange County
5. Make Bold Strokes
Encourage your team's artistic side with painting classes and online painting classes that turn team building activities in Orange County into an exploration of color and creativity. They'll have a blast learning the basics of translating their imaginations into full-blown works of art.
For a more laid-back event, paint and sip in Orange County are the perfect event for the crew to dip their toe into the art world while enjoying their favorite drinks.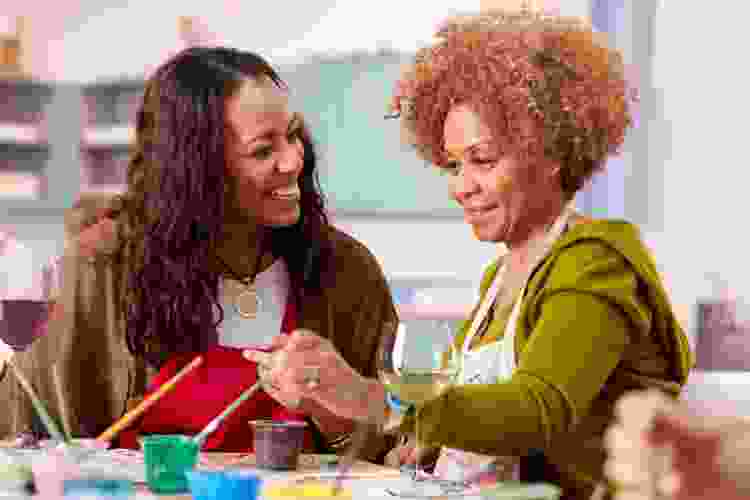 6. Cut a Rug
With dance class team building activities in Orange County, your crew will find a new way to supercharge their batteries! High-energy online dance classes are also available to provide remote workers the chance to dance, even at a distance!
Dance classes get the team up and moving and grooving in modern and classic step work that gives team building in L.A. an invigorating twist, making them perfect as spirit week ideas for work.
7. Get Clayful
Expert-led pottery classes can give your team a sense of their own creative power. They'll discover the satisfaction of creating three-dimensional works in an art form as old as humanity. How many team bonding events can do that? When they're finished, they'll each have an incredible artifact to commemorate their time together.
8. Be Sketchy
Stir up some whole-brain stimulation for your crew with a trip to the studio for some drawing classes. You'll find artist-guided sessions that illustrate artistic fundamentals that let even the most doubtful workers in on the creative fun.
And with online drawing classes, your team building activities in Orange County use virtual learning to erase the distance between team members.
Unique Team Building Activities in Orange County
9. Snap to It
Everyone is a photographer these days, so why not show your crew the best way to use their cameras? Sign up for photography classes as your team building activity in Orange County to learn digital photography techniques that take smartphone photos to the next level.
For anyone with traditional photography tastes, there are camera and film-based courses to help develop those skills, too. And with online photography classes, the team building fun stays in focus no matter the distance.
10. Be Dramatic
Acting or improv classes make incredibly expressive team building activities in Orange County and as employee engagement ideas that help your people learn new ways to express themselves. They'll work with acting coaches who know how to bring out the dramatic side in their students.
If performance anxiety is a holdback for your crew, try online acting classes for a pressure-free experience workers can enjoy from the privacy of their own devices.
11. Thread the Needle
Sewing classes can give your team the materials they need to feel creative in an unexpected way. They'll explore the mechanics and artistry of fabric craft while learning machine works and hand-stitching techniques.
Led by talented crafters, these courses make rewarding team building activities in Orange County that help students develop their own sense of craftsmanship.
12. Make It Plane
Bring the legacy of woodcraft to life for your employees with woodworking classes. This sort of hands-on collaboration in a workshop environment is a great team building activity in Orange County for showing workers the sort of ingenuity that goes into the everyday objects all around them.
Master woodworkers will lead them in projects that strengthen their engineering skills and help them visualize their abilities from a new perspective.
13. Blow Things Up
Getting your gang heated up with glass blowing classes is a surefire way to stoke their creativity! These fascinating courses include instruction from artists who turn grains of silica into glorious, gleaming forms by applying heat and pressure, a perfect metaphor for the working world!
Participants leave their team building activity in Orange County with a mind-blowing piece of art they've made themselves as keepsakes from the hot shop.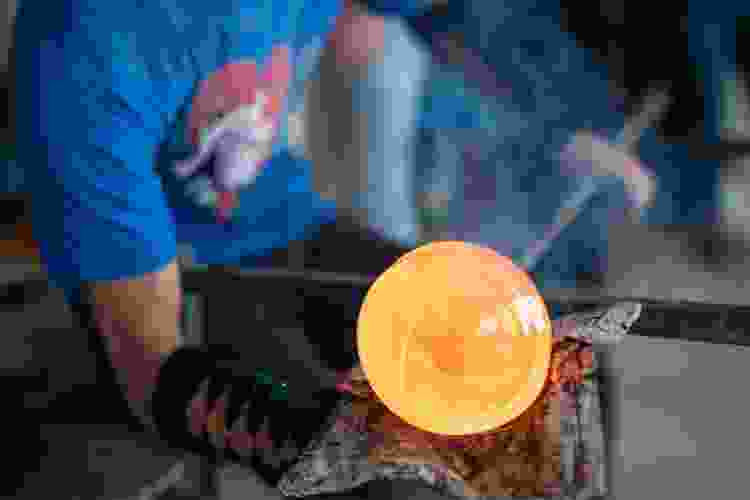 Virtual Team Building Activities in Orange County
14. Go Floral
The surprising benefits of choosing virtual flower arranging as a team bonding idea last long after these courses end! By working with floral elements in a three-dimensional space, your crew gains an understanding of balance and structure.
These aspects help teach them to view situations from multiple angles, an important ability in real-world thinking. And of course, they'll learn to create beautiful arrangements to decorate their home spaces. Sometimes team building activities in Orange County come with bonus prizes!
15. Play Around
Take play to a whole new level with virtual game nights and other fun team building games. All your workers will need to get the online gaming party rolling is their screen and an internet connection. You'll have hosts running the show to keep the fun times in motion.
Teams who love testing their brains with useless knowledge can try their hand at online trivia games. Through the magic of modern technology, pub night transforms into a remote team building activity in that brings teammates together for fun times no matter where they log in from!
16. Seek and Find
If you have a group full of puzzle solvers, put virtual scavenger hunts at the top of your list of team building activities. These online escapades get your crew thinking outside the screen as they search for designated sites, world-famous landmarks and little-known locales in an expanded, 21st-century version of a neighborhood scavenger hunt Orange County never saw coming.
For fans of codes and riddles, virtual escape rooms bring fast-paced fun to a virtual environment as teams race to earn their escape!
Corporate Team Building Activities in Orange County
17. Taste the Good Stuff
Expand your crew's collective palate with virtual wine tastings that bring wine appreciation to your workers wherever they raise their glasses! They'll discover the elegant process of discerning tasting notes and appreciating bouquet from top sommeliers who bring these events a sense of true artistry.
Even experienced tasters will pick up new favorite sips, making these team building activities in Orange County true crowd-pleasers for the wine-loving set.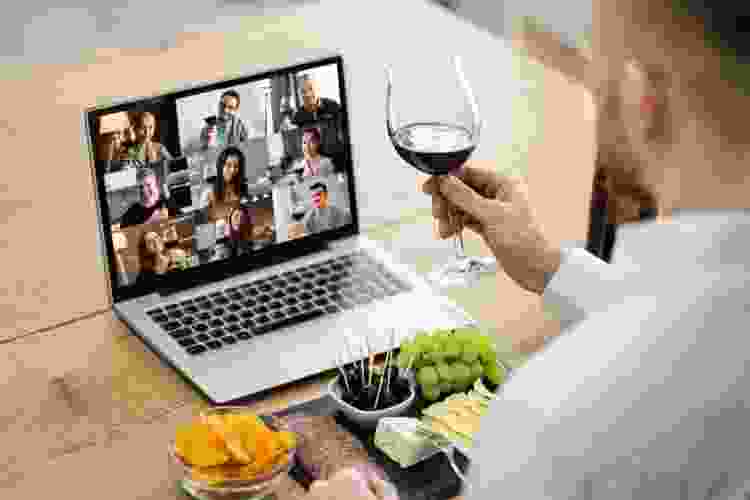 18. Visit the Happiest Place on Earth
Disneyland is an obvious choice when planning your team building activities in California! Your gang will cheer team building ideas with a touch of Disney magic.
It's the perfect occasion to get your workers bonding over their own memories of Mickey and friends while making new memories to last a lifetime. If admission is cost-prohibitive, a trip to Downtown Disney District can help your crew tap into the enchantment without blowing the budget.
19. Travel to the Isles
Few team building activities in Orange County are as all-encompassing as a day on Balboa Island! Newport's official island destination entices locals and visitors with its kicky charm and escapist atmosphere.
Sign your gang up for a ferry to shuttle everyone to the island for an afternoon of island life! Fares are remarkably affordable, and passengers can bring cars or bikes onboard to continue their travels once they reach the island.
And speaking of Balboa Island…once you're ashore, there are shops, restaurants and scenic views for your team to enjoy. Take a walking tour and experience the luxury residences and spend the afternoon at Balboa Fun Zone, an old-fashioned amusement park with a Ferris wheel offering one-of-a-kind views for only $1.00 per ride!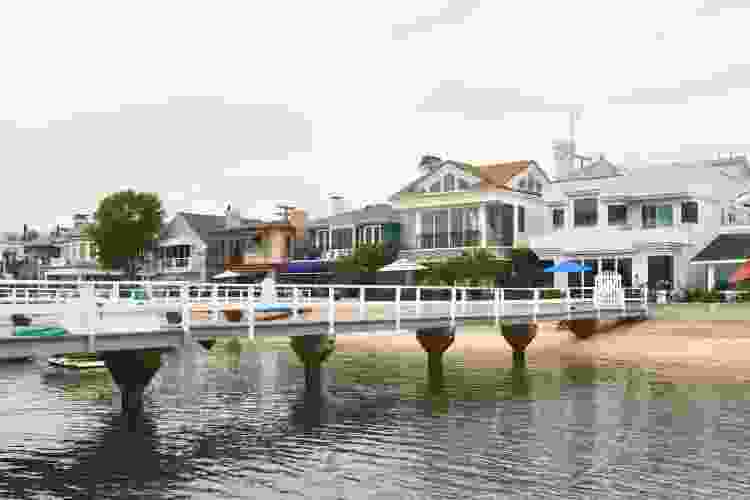 20. Bury the Hatchet
Axe throwing in Orange County helps your team practice their aim and test their strength as they go for the bullseye! Sites like Stumpy's Hatchet House make axe throwing in Orange County a thoroughly contemporary experience, with a modern facility that offers powerful team building activities to let your team take big swings. There are bar bites and beverages available to keep hungry and thirsty throwers happy as they compete.
Outdoor Team Building Activities in Orange County
21. Learn the Ropes
Take your team on a ropes course adventure to get them in on a team building activity in Irvine with real suspense! Orange County Ropes Course captures the fun of an American Ninja-style event without the flips or the danger. These activities let your crew test their abilities with unique challenges in an incredible setting.
22. Pedal the Shore
Active teams can get their pedal on with a bike ride around Newport beach. This popular shoreline offers an array of terrains for viewing local wildlife. People watchers can get a glimpse of native and migratory beachgoers in their natural habitat!
With trails ranging from short and leisurely to long and challenging, bikers of all stripes can cruise along in a team building activity that feels exhilarating and relaxing at the same time.
23. Watch for Whales
The giants of the sea turn simple team building activities into an opportunity for your crew to connect with the untamed world in a magnificent way. The majestic giants make seasonal appearances on their migratory paths, giving watchers a singular experience.
Tours around Dana Point include educational lectures from seasoned guides who help visitors understand the true nature of whales, dolphins and other marine life, several of which have made appearances on the endangered species list.
From oceanside adventures to virtual scavenger hunts, Orange County has no shortage of exciting team building activities in Irvine and surrounding areas.
Whatever you choose, take advantage of the climate and the prime outdoor locations to maximize the potential for giving your crew an energizing boost as they build connections and bond as a true-blue team.
For even more fun team building ideas, check out other experiences happening on Classpop!