33 Best Team Building Activities in San Diego for 2023
Last Updated on Apr 18th 2023
| 0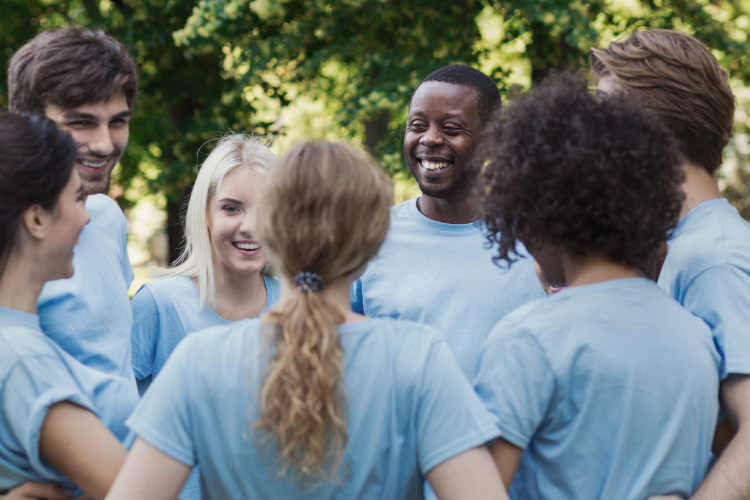 In search of the ultimate team building activity in San Diego? With mouthwatering cuisine, unforgettable animal encounters and adventurous outdoor experiences, San Diego offers an abundance of fun and engaging opportunities to connect with your team.
What is the purpose of team building? Human Resources experts at UC Berkeley claim bonding through team building activities "helps a work group evolve into a cohesive unit." By becoming more cohesive, your team also builds trust and can often become more productive.
So, what is there to do in San Diego for groups? From engaging events for foodies, creative endeavors and activities for virtual teams to relaxing company retreats and memorable outdoor adventures, here are 33 of the best team building activities in San Diego this year.
Culinary Team Building Activities in San Diego
1. Cooking Classes
San Diego is home to a truly unique culinary scene from authentic Mexican and fresh California flavors to traditional Thai, plant-based cooking and more. Learn how to make delicious dishes inspired by local cuisines guided by talented chefs with these collaborative culinary team building activities in San Diego.
Work together in challenges like dumpling duels, pasta wars and more with the guidance of an entertaining chef instructor who will bring all the supplies and ingredients right to your office!
Explore the wide variety of classes and cuisines to find the perfect fit for your team with cooking classes in San Diego.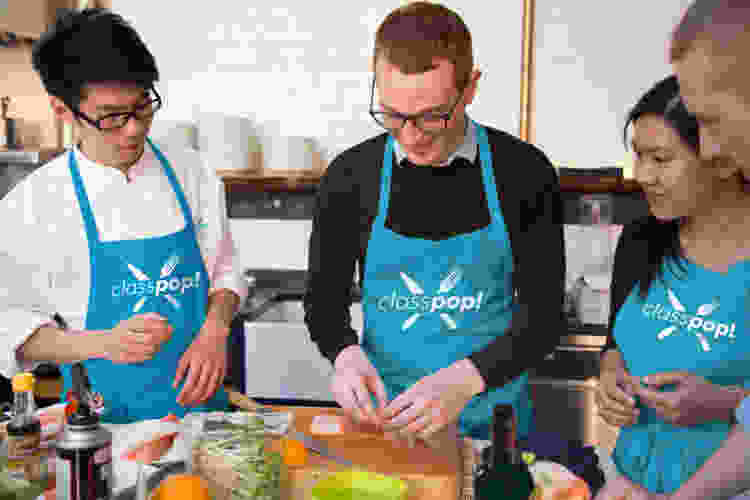 2. Online Cooking Classes
Consider bringing together your hybrid or remote team with online cooking classes. These virtual events can be attended from anywhere, making them a perfect event for connecting with long-distance colleagues. Choose from a range of lessons such as crafting homemade pizzas, learning the art of sushi or rolling out fresh pasta from scratch.
3. Food Tours
Explore the heart of the city's culinary scene with food-centered San Diego tours. One of the best team building activities in downtown San Diego, food tours are a fun way to bring teams together while getting some exercise, learning about the local history and culture and enjoying the signature flavors of the city.
4. Company Cook-off
Rev up your team's competitive side by hosting a company cook-off. Find out who makes the most impressive tacos or creates the most decadent desserts with a friendly cooking competition.
Other cook-off-themed company team building activities in San Diego might include a guacamole tasting, chili competition or a dumpling challenge.
5. Brewery Tour
Loosen up the ties and enjoy brewery hopping with your team with one of the most fun activities in San Diego for adults. Create your own itinerary or further enhance your team building activities in San Diego by joining a guided outing.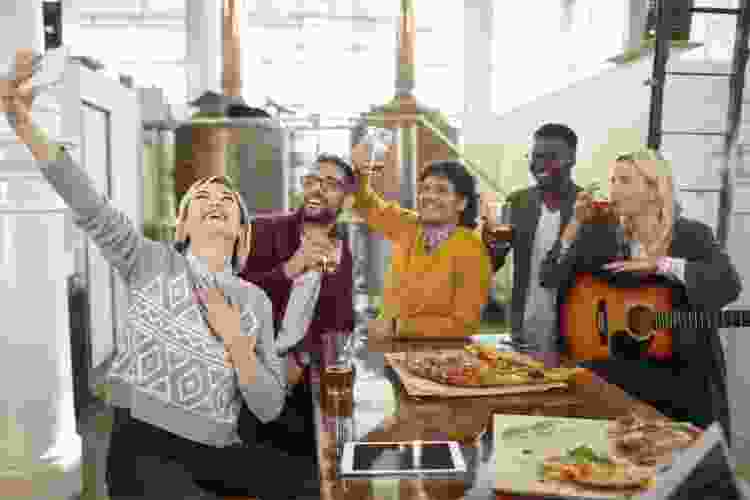 Creative Team Building Activities in San Diego
6. Paint and Sip
Events like paint and sip in San Diego are a fun, low-stress way for your team to unwind, especially after completing an intense project or period of high productivity.
Combining two of the best team building activities in San Diego, painting and sipping wine makes for a relaxing team building event that comes with a unique, hand-painted memento.
7. Painting Classes
Inspire your team's creativity with painting classes for fun and relaxing team building activities in San Diego. Encourage your team to embrace their artistic expression through watercolors, oils or a variety of other mediums with in-person or online painting classes guided by talented artists.
8. Dance Classes
Get your team in sync while taking a break from their desks and offices while experiencing some joyful movement in dance classes in San Diego or online dance classes for remote teams.
Dancing offers a long list of benefits, The Greatest reports, that have been shown to uplift team morale and enhance performance. With a range of low-impact to high energy styles to choose from, dance classes are fun team building activities in San Diego to consider for your next team event.
9. Pottery Classes
Pottery classes in San Diego are an interactive and creative way to unlock your team's artistic side with a low-key activity. Sculpt and paint your own handcrafted ceramic art on the pottery wheel with artistic, hands-on team building activities in San Diego like these.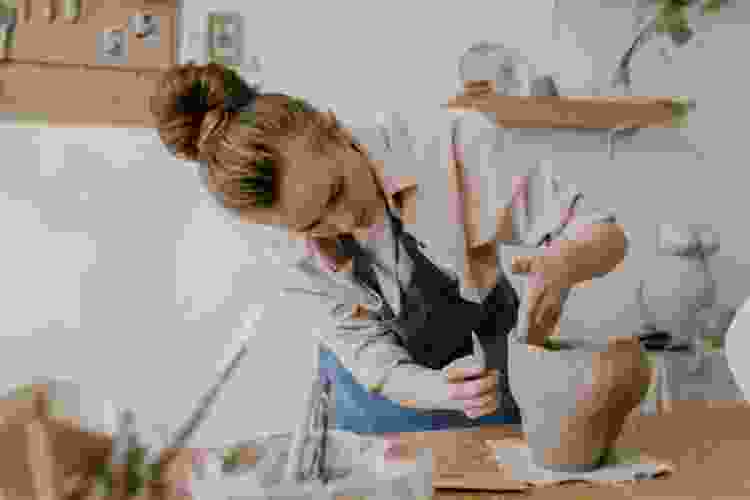 10. Art Classes
Creative team building activities in San Diego such as art classes in San Diego include subjects like painting, sculpture, collage and more, all led by top-rated artists and art teachers offer a low-stress environment for your team to channel their creative energy while supporting and encouraging one another.
11. Drum Café
Music is a universal form of human expression. Creating music together with team building activities in San Diego like those offered by Drum Café helps break down barriers between teammates and enhances communication and productivity while emphasizing teamwork and leadership. Each individual brings their unique sound to contribute to a harmonious rhythm.
Unique Team Building Activities in San Diego
12. Acting Classes
Challenge your group with unconventional team building activities in San Diego such as acting classes and online acting classes. Building upon social and improvisation skills, benefits of acting classes include improved communication, self-awareness, confidence and adaptability.
13. Photography Classes
Practicing photography trains the mind to view the world from unique perspectives which can enhance problem-solving and creative thinking in addition to being fun activities in San Diego for adults.
Canva summarizes the mental benefits groups can experience from participating in creative endeavors like photography classes and online photography classes that include positive outcomes from mental clarity to stress reduction.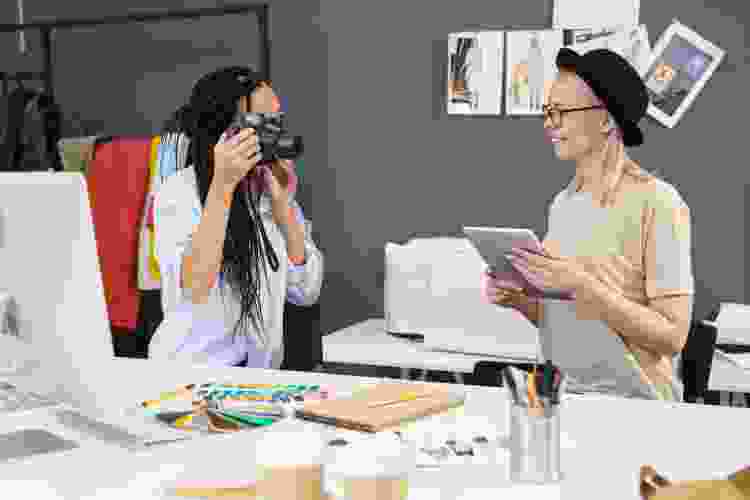 14. Woodworking Classes
Woodworking classes are hands-on team building activities in San Diego that fine tune your team's concentration, spatial awareness and artistic finesse. Each member of the team can create custom pieces of handcrafted art while building a stronger bond and learning a new skill.
15. Glass blowing Classes
Glass blowing classes blend a primal attraction to fire with a dose of artistry to create stunning ornaments, bowls, decorations and more. Fire up your team with unique and unforgettable team building activities in San Diego like these that allow your group to connect while taking on a challenging and artistic task.
16. Sewing Classes
Although it may seem old-fashioned, sewing has seen a resurgence of interest over the past several years with everyone from survivalists to cosplayers practicing this helpful skill.
Unexpected yet practical team building activities in San Diego like sewing classes are a unique way to challenge your team while discovering their interests and talents.
17. Murder Mystery Theater
Put on your thinking caps as you try to solve the crime at an entertaining murder mystery theater event. Company outing ideas in San Diego like these put a memorable twist on conventional team building.
Your group will have to work together utilizing adept communication and problem-solving skills to successfully catch the killer with these fun team building activities in San Diego.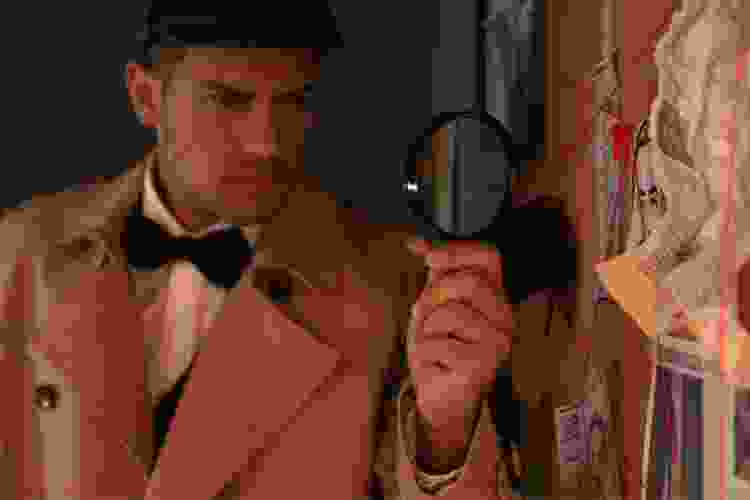 Virtual Team Building Activities in San Diego
18. Virtual Flower Arranging Classes
Adding a touch of nature to your desk or workspace can enhance your mood by livening up the environment with a splash of color. Learn how to prepare fresh, vibrant bouquets or floral centerpieces with virtual flower arranging classes.
Especially for remote or hybrid groups, virtual team building activities like these are a great way to challenge the mind as you consider color, shapes and height while composing your original floral designs.
19. Virtual Game Nights
With a growing number of employees working remotely or in hybrid environments, finding engaging team building activities in San Diego that everyone can participate in can be a challenge.
Virtual game nights are fun, interactive activities with energetic hosts that challenge your team to bingo, virtual game shows and more that can be experienced from wherever your team members are based.
20. Virtual Scavenger Hunts
Fun and entertaining online team building activities like virtual scavenger hunts are perfect for groups of all types. Energetic hosts challenge your team to beat the clock as they search for secret items, decipher clues and complete checklists to earn their victory with this engaging team building activity.
21. Online Trivia Games
Test your team's knowledge with some friendly competition while engaging in online trivia games. The team will have to think fast as they answer questions in categories ranging from pop culture to ultimate trivia.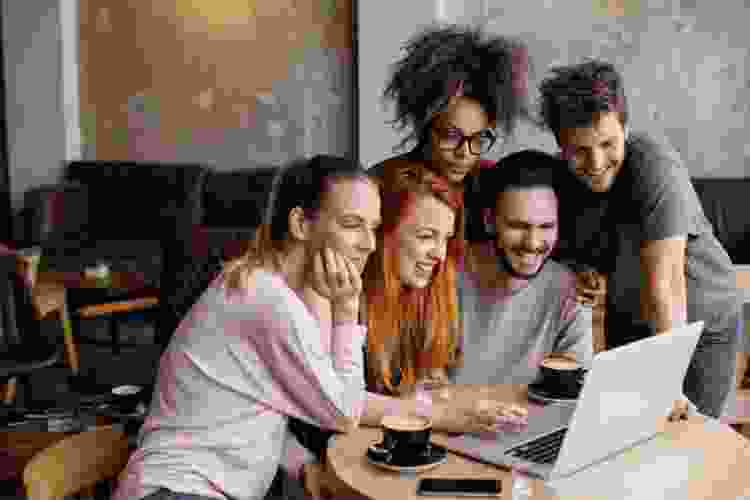 22. Virtual Escape Rooms
Remote or hybrid teams can still work together to solve puzzles and riddles as they take on interactive virtual escape rooms. Choose from a variety of unique, themed adventures that challenge your group to employ team work, communication and logic to crack the clues as they race against the clock to escape.
Corporate Team Building Activities in San Diego
23. Online Mixology Classes
Put a fun and engaging twist on the classic company happy hour with online mixology classes. Learn tricks of the trade from professional mixologists while crafting a selection of classic and innovative cocktails.
24. Virtual Wine Tastings
Relax and bond with your team while sampling specially-selected wines under the guidance of top chefs and sommeliers in virtual wine tastings. Tastings are an interactive way for teams to bond as they share their thoughts on each style of wine in a casual, low-stress environment.
25. Community Service
Charity organizations often welcome corporate groups in search of team building activities in San Diego with heartwarming opportunities to serve the local community. By working together to support a cause, your team can build strong bonds while helping support schools, shelters, parks and more.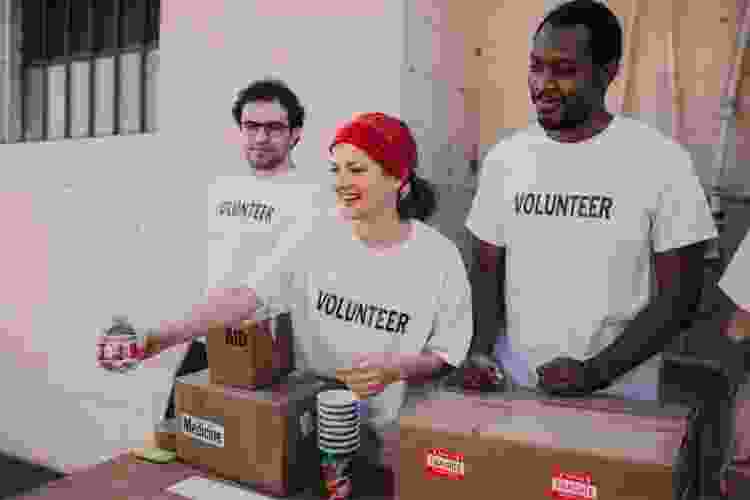 26. Team Mixer
One of the more conventional company outing ideas in San Diego and beyond is a classic team mixer. Make these team building activities in San Diego your own by choosing settings and things to do that reflect the needs and interests of your team.
Engage as a group while experiencing the local cuisine during a team dinner or encourage individual connections by hosting your team mixer at an interesting museum, art gallery or venue.
Outdoor Team Building Activities in San Diego
27. Balboa Park and the San Diego Zoo
One of the top recommendations for things to do in San Diego is a visit to Balboa Park, home to museums, performance venues, gardens, trails and the renowned San Diego Zoo.
With some of the best opportunities for team building activities in downtown San Diego, Balboa Park is a historic destination with endless options for an engaging day of team building activities in San Diego with your group.
Choose from a wide range of attractions and activities throughout the park to create a custom team building experience or contact San Diego Zoo group events for curated San Diego Zoo team building activities such as special tours, animal enrichment workshops and after-hours events.
28. Adventure Course
Take on the mental and physical challenge of an adventure course for one of the best team building activities in San Diego. Companies such as Overload Adventures offer heart-pounding experiences that encourage team bonding while supporting one another through these exciting adventures.
29. Team Building Obstacle Course
Build leadership and camaraderie with obstacle-based outdoor team building activities in San Diego like the UCSD Challenge Course. Work together to conquer physical and mental hurdles as you make your way through ground-based or high-flying challenges on a team building obstacle course.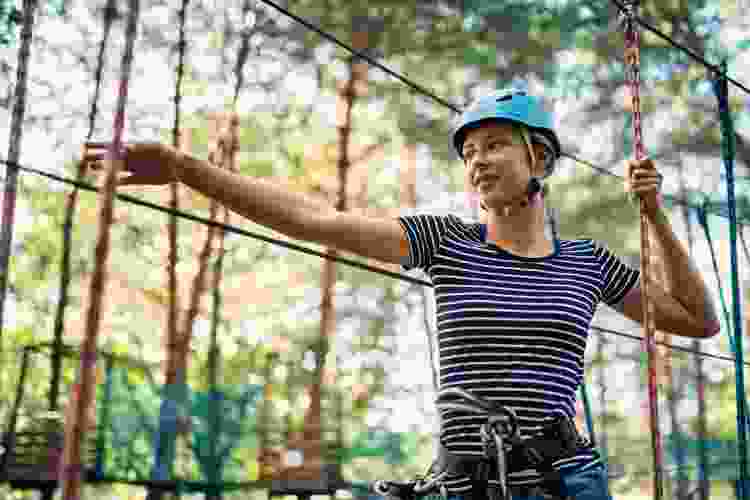 30. Sailing
With its proximity to the beautiful Pacific Ocean and tranquil San Diego Bay, team building activities in San Diego that take advantage of the city's natural setting come in a variety of memorable options.
Enjoy a relaxing day at sea with a party charter for a laid-back team event or strengthen team relationships with an educational and interactive sailing adventure.
31. Outdoor Activities in La Jolla
From the oceanside trails of Torrey Pines State Reserve to its stunning shores, La Jolla team building activities invite your group to come together while exploring the wonders of nature.
Taking a hike along cliffside trails with scenic ocean views or enjoying a relaxing kayak adventure are memorable ideas for outdoor La Jolla team building activities.
32. Beach Day
One of the more classic team building activities in San Diego with plenty of options to customize and make it your own is a beach day with your group. Choose from the area's many shores to host a beach barbecue or cozy evening bonfire.
Bring along some games and activities to engage your team while offering opportunities to relax and connect with one another.
33. Yoga
Unwind with a relaxing yoga session as you take in deep, calming breaths of fresh air seaside or at one of the city's lovely parks or green spaces. With refreshing group outings in San Diego centered on easy movement and meditation, your team can connect and reset as they prepare for their next challenge.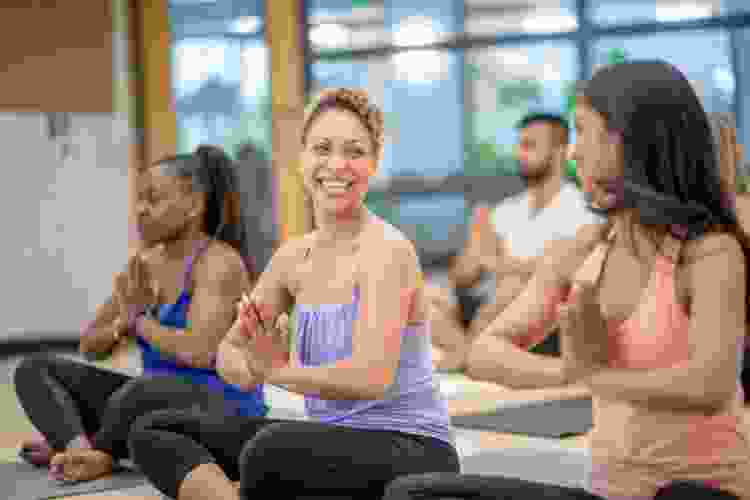 Effective team building activities in San Diego are beneficial in so many ways, from increasing productivity in the workplace and improving communication to building strong bonds between team members.
With so many exciting and unique things to do in San Diego, it is the ultimate location for discovering the best team building and corporate events this vibrant city has to offer.
We hope our list of team building activities in San Diego has inspired you and your team to partake in activities that encourage creativity while developing useful skills for the workplace.
For even more fun team building ideas, check out other experiences happening on Classpop!