33 Coolest Date Ideas in Sacramento for 2023
Last Updated on Jan 24th 2023
| 0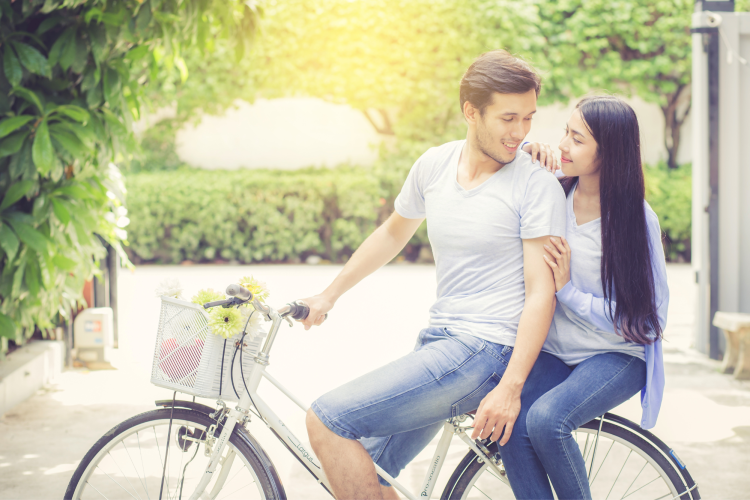 Are you looking for some fun date ideas in Sacramento to make the most of your time together? Maybe you are trying to find ways to break up your routine and explore new parts of the city. Fortunately, there are tons of fun things to do in Sacramento for adults to enjoy each other's company.
Maybe you are looking to surprise your spouse with a night on the town or are looking for Sacramento's best first date ideas to impress a new love interest.
Either way, the capital city offers everything from exciting and adventurous outings to low-key romantic date ideas. Some options even allow you to stay home while still participating in a fun activity. So, check out some of the coolest date ideas in Sacramento and start planning a fantastic time together.
Jump to Section
Creative Date Ideas in Sacramento
If you want to enjoy each other's company while expressing your creative side, these artsy date ideas in Sacramento have it all. Check them out to learn a new skill together and create some impressive projects.
1. Get Artsy With Paint and Sip
Painting classes allow you to learn brushstrokes and techniques from a professional instructor. These are designed for attendees of all skill levels and you'll get to take home an awesome canvas you create on your own.
There are lots of options for you to paint and sip in Sacramento so you can enjoy your favorite beverage as you work. Or, look into online painting classes for a fun and unique way to enjoy a date night in.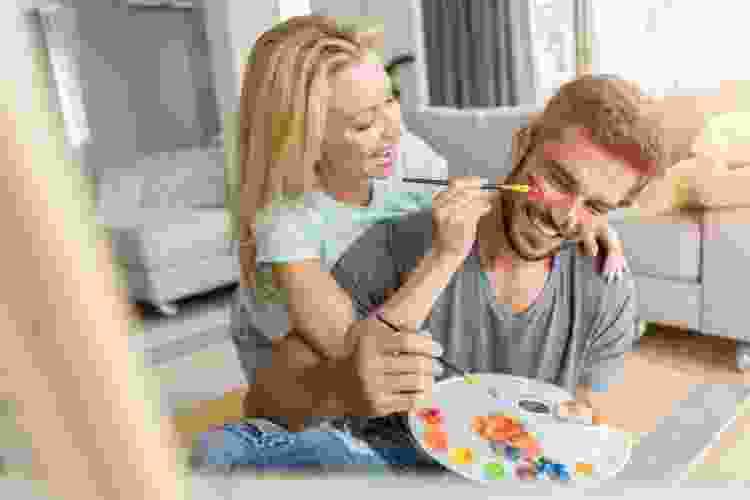 2. Dance Class Dates for Musical Fun
If you are looking for a fun and educational date idea in Sacramento that's also a great workout, check out the area's many dance classes. You can learn to waltz or samba together for a unique experience.
There are also online dance classes if you're more comfortable participating virtually. Either way, you're sure to enjoy learning a few new moves together.
3. Learn to Sculpt in Pottery Classes
Taking pottery classes is an awesome way to learn more about your artistic side. This method for making three-dimensional art is super fun and interactive. It's also an awesome way to bond over learning a new skill and you'll be able to create a fun conversation piece to display in your home. This also makes for a great team building activity in San Francisco, Sacramento and other nearby cities.
Join our email list for exclusive deals, local events and fun inspiration for living a more creative life.
4. Learn to Sketch with Drawing Classes
Drawing is a fun skill to have and classes will teach you the proper techniques like outlining and shading. Your instructor will lead you through exercises as you explore the secrets of great sketching. You can attend in-person drawing classes or opt to sign up for online drawing classes if you'd rather stay in.
5. Take Pics Like a Pro With Photography Classes
Photography classes are a great way to learn to capture pro-level images. This is a great date idea in Sacramento to learn how to capture the area's architecture and scenery together in new ways.
There are also online photography classes where you can learn to take pics like a pro from the comfort of your own home.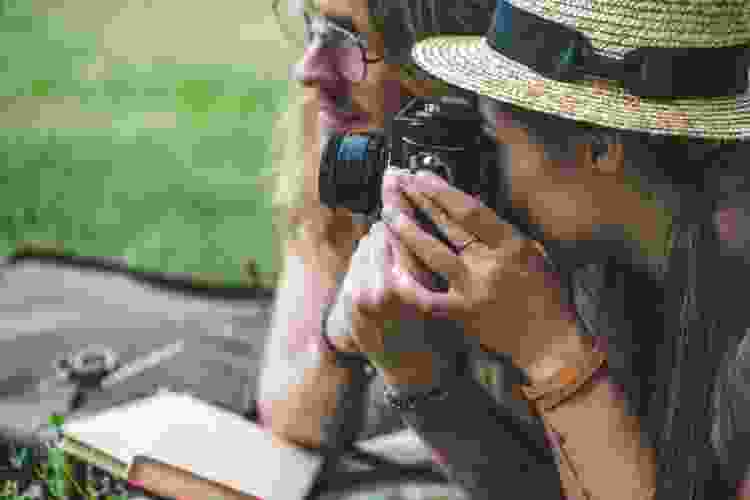 Foodie Date Ideas in Sacramento
The food scene in California's capital is an awesome one. With culinary influences from regions all over the world, you're sure to find an experience to satisfy any craving. These food-centered date ideas in Sacramento are both fun and delicious.
6. Get Cooking in an Interactive Class
What better way to bond over food than by creating and enjoying a meal together? There are tons of cooking classes in Sacramento that allow you to sharpen your culinary skills. Whip up a menu of Thai favorites or explore Italian cuisine.
If you would rather stay in, look into online cooking classes where you can learn to make fresh pasta or expertly-rolled sushi, right in your own kitchen. Either way, your professional instructor will help you make amazing dishes from the freshest ingredients.
7. Learn Expert Mixology Skills
Learn to bartend like a pro at a mixology class for a fun interactive date idea in Sacramento. You'll learn to mix, muddle and shake to create classic cocktails.
You might even get to create your own signature recipe together. And with both traditional and online mixology classes, you can choose to participate in person or via video chat from home.
8. Expand Your Wine Palette
Learn more about wine and find new favorite varietals with a wine tasting. Explore the scents and flavors as an expert wine guide teaches you the proper tasting techniques.
Learn more about each other's palettes and preferred flavor profiles as you try various types. You can try virtual wine tastings to participate from home. Or, check out one of the area's many wineries that make this an awesome date idea in Sacramento.
9. Visit an Urban Farm
According to Visit Sacramento, the city is the nation's leader in the Farm to Fork movement with its 1.5 million acres of farmlands. Take advantage of these fresh ingredients and visit an urban farm for a truly unique date idea in Sacramento.
Many of these farms have classes where you can learn skills like gardening and beekeeping. Take a tour of the grounds and look for options that offer a farm-to-table meal for a delicious experience.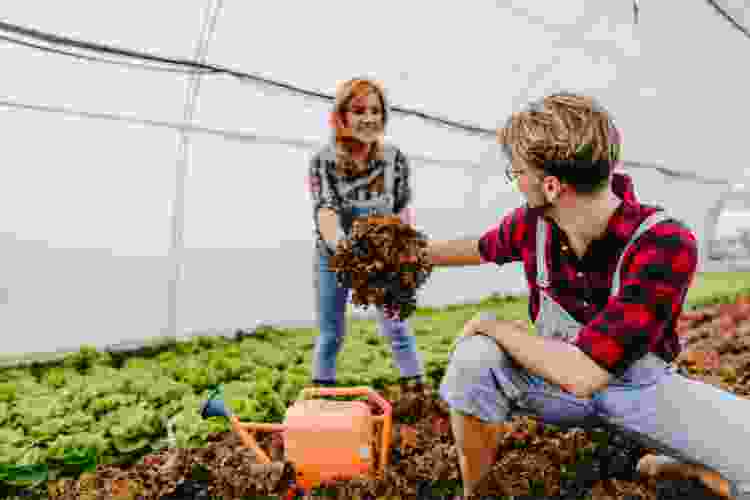 10. Go on a Fun-Filled Food Tour
A food tour is an awesome way to try new dishes and undiscovered dining spots. Your guide will take you to amazing local restaurants and help you find your new favorite eateries.
You can experience ethnically-inspired cuisine and gourmet dishes prepared by the city's most noteworthy chefs as you get to know each other and the Sacramento food scene like never before.
11. Relax on a Dinner Cruise
What better way to take in the sunset than aboard a boat on the Sacramento River? Enjoy an amazing meal under the stars and cheer the beautiful city skyline. There are tons of dinner cruise options so you can find the perfect meal for you and your date.
Unique Date Ideas in Sacramento
When it comes to unique date ideas in Sacramento, the city has tons of choices. There are online options and exciting outings to meet every couple's preferences. Check out the fun ways to bond and enjoy each other's company in new and imaginative ways.
12. Get Creative in an Acting Class
Acting classes are a fun way to let loose and get to know each other. Take an improv class that's sure to be a memorable experience or try your hand at an emotional drama. You can also check out online acting classes for a unique way to spend an evening in.
13. Gamify Your Date Night
For a fun and competitive date idea in Sacramento, play some engaging and interactive games. There are lots of trivia nights and arcades all over the city where you can challenge each other or work together for the win. If you want to stay home, online trivia games and virtual game nights allow you to compete together or against others through video chat.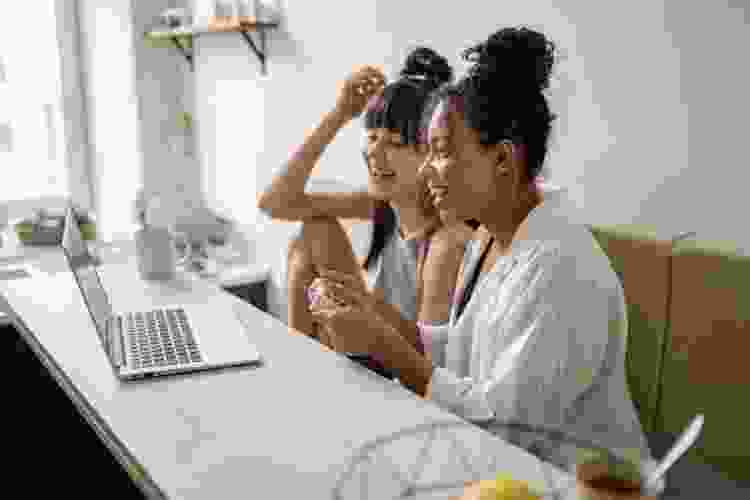 14. Go on a Scavenger Hunt
Virtual scavenger hunts are a fun activity that allows you to explore an online world searching for items off and racing to mark them off your list. Or, take to the city streets for an in-person scavenger hunt. Follow a series of clues around Sacramento landmarks as you explore the city and succeed in your hunt.
15. Escape a Challange Together
There are fun and interactive escape rooms all over the city, making these challenges a great date idea in Sacramento for nearly any couple.
Choose a theme and skill level and work together to escape before the time runs out. There are also virtual escape rooms that will have you working to solve clues and succeed in escaping in an online world.
16. Get Some Comedic Relief
As Greater Good Magazine reports, laughing together strengthens bonds and brings people closer together. So, check out a comedy club for a date idea in Sacramento that's both entertaining and helps boost your connection.
There are tons of options around the city to fit your preferences and budget from shows in large venues to intimate open mic nights.
17. Climb to New Date Night Heights
An indoor climbing gym can be an awesome way to challenge yourself to try something new. Many of the climbing gyms in the area offer walls for various skill levels and expert instructors. Encourage each other as you tackle the obstacles and scale to the top.
DIY Date Ideas in Sacramento
There are lots of fun date ideas in Sacramento that allow you to complete fun and unique projects. Get hands-on with these engaging classes and workshops that will allow you to explore your crafty side.
18. Learn to Arrange Flowers Like Pro
With both in-person and virtual flower arranging classes, you'll learn to make stunning projects like an expert florist. Create an adorable seasonal wreath to hang on your front door or a cute on-trend terrarium for your coffee table. You'll have an awesome time working on this new skill and enjoy showing off your colorful new arrangements.
19. Create Stunning Blown Glass Art
Glass blowing is one of the most intriguing art forms. Try your hand at this amazing skill at glass blowing classes. You'll watch expert artists demonstrate the basic techniques for creating blown glass art. Then, make an impressive colorful creation of your own.
20. Get Crafty at Sewing Classes
Sewing classes are another excellent way to learn new and useful skills. Your instructor will teach you how to operate a sewing machine and show you basic stitches.
This is an awesome date idea in Sacramento for every skill level. You can complete everything from quick and simple projects to complex ones over several sessions.
21. Get Handy at a Woodworking Class
Woodworking is a useful life skill that can also be an enjoyable hobby. This makes attending woodworking classes an ideal date idea in Sacramento for those that love to learn new things.
Your instructor will teach you to cut, saw and build like a seasoned carpenter. You might even be able to complete a fun project to take home to remember your crafty date night.
Outdoor Date Ideas in Sacramento
The Sacramento weather is some of the best in the world so why not take advantage of it? There are some really great outdoor date ideas in Sacramento to have tons of fun in the sun.
22. Head to a Ropes Course for Exciting Fun
For an adventurous date idea in Sacramento, explore the treetops at one of the city's ropes and zipline courses. You'll take in the stunning scenery together from high above the ground as you tackle challenging obstacles throughout the course. Then, get an adrenaline rush from soaring through the skies on a zipline at the end.
23. Go for Par on the Golf Course
Golf is a fun pastime that many can participate in. Book a tee time at one of the area's well-manicured courses for a fun game. Or, for a shorter activity, head to the range and challenge each other to see how can hit the longest drive.
24. Get Wild at the Zoo
Check out the awesome zoo for a fun and educational date idea in Sacramento. Here, you'll get up close and personal with some exotic species from all over the world. Check out the event calendar for happenings like happy hour or behind-the-scenes tours to make your date even more special.
25. Take on the Raft-Worthy Rapids
Whitewater rafting is a fun and exciting way to experience the city's waterways. There are multiple course levels so this is an awesome date idea in Sacramento whether you are wanting mild thrills or an intense adventure. Book a session and enjoy the scenery as you travel down the rivers rapids together.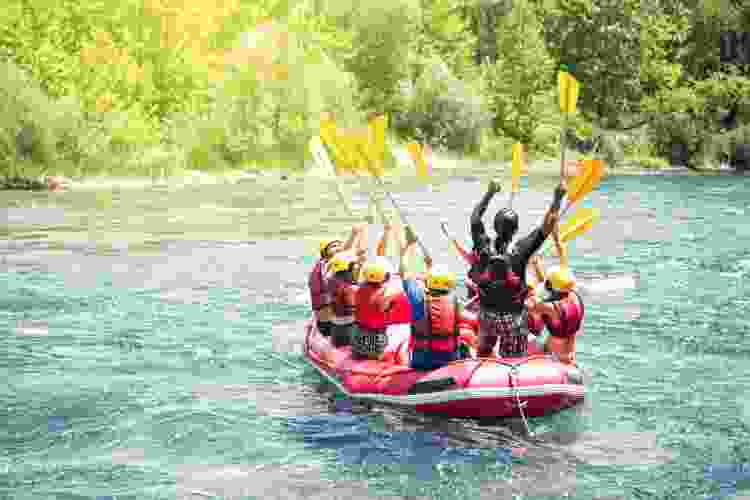 26. Make a Splash at the Water Park
There are a few area water parks that feature fun attractions that will have you reliving your childhood. Ride a raft down a thrilling slide together or kick back in the lazy river. You can even rent a cabana for the ultimate water park date luxury experience.
27. Wander the Waterfront
The Old Sacramento Waterfront is a charming historical district with tons to see and do. You can grab a bite to eat, listen to live music and window shop at the diverse mix of retailers. There are also yacht cruises and guided tours to explore the waterfront in exciting ways.
Free & Cheap Date Ideas in Sacramento
Maybe you're thinking, "what can couples do for fun for free in the city?" The good news is, that many of the best date ideas in Sacramento are low-cost or don't cost anything at all!
28. Pedal Down a Scenic Trail
The American River Bicycle Trail is a beautiful way to take in the area's diverse landscapes. Grab your own bikes and enjoy a peaceful ride together. If you don't own bikes, you can simply rent a pair in the area for a reasonable cost.
29. Enjoy a Picnic at the Park
When wondering "where can I go on a lowkey date?", a picnic is an ideal solution, Plus, the number of parks in the area makes packing a picnic a fun, free date idea in Sacramento.
Grab a cooler and blanket and pack your favorite goodies to eat. Many parks also have covered picnic seating or perfect spots to enjoy a meal by the water.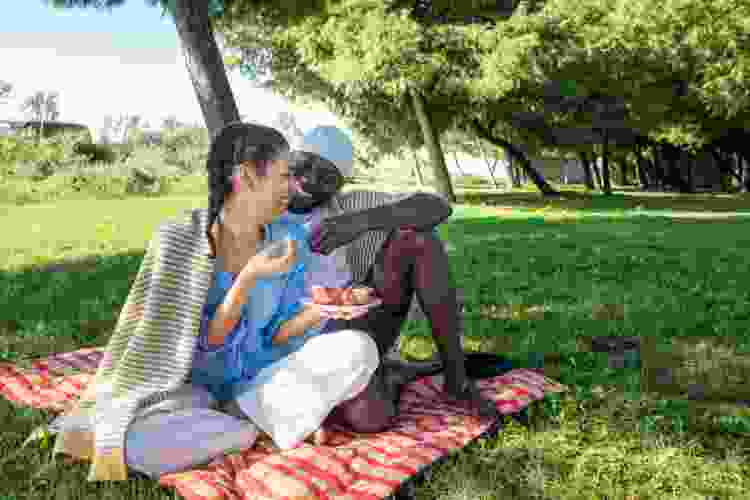 30. Visit an Interesting Museum
There are many museums you can visit for a free or cheap date idea in Sacramento. The California State Capitol Museum will allow you to learn about the city's history and government.
You can also check out The Old Sacramento Schoolhouse Museum for an interesting look back in time. Or, mark your calendar for Sacramento Museum Day to take advantage of free admission at spots all over the city, perfect for a day-long date!
31. Check Out Food Truck Finds
Sacramento is home to some pretty delicious food truck options and many are super budget-friendly. Look up some in your area and grab a unique meal without the huge price tag. Sites like Street Food Finder make it easy to find everything from mobile taco vendors to food trucks serving brunch favorites.
32. Head to the Drive-In Movies
Check out the movie times and head to the drive-in theater for nostalgic fun. You'll love the comfort of watching a film from your own car and it's a pretty economical way to catch a show. Make sure to bring plenty of snacks and blankets to cozy up under the stars.
33. Escape to Nature on a Hike
The area is home to a ton of great nature trails, making a hike an awesome date idea in Sacramento for nearly any skill level. Select a network of trails and pack water for your adventure. Relax as you escape the bustle of the city and get to know each other without distractions.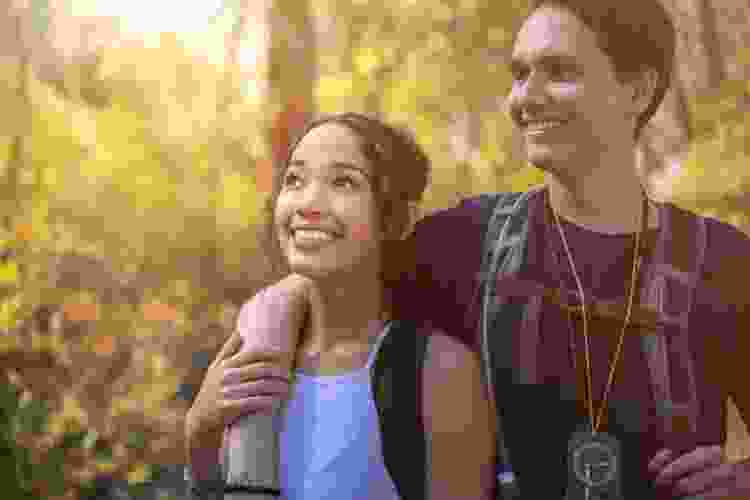 As you can see, there are tons of fun things to do in Sacramento for adults. There are quiet, romantic date ideas and active outings that involve exciting thrills. No matter what you are looking for, there's no shortage of date ideas in Sacramento to start planning a fun time with that special someone.
For even more fun date ideas, check out other experiences happening on Classpop!