33 Casual and Cool Date Ideas in Miami for 2022
Published on Sep 24th 2022
| 0
Are you looking for new and fun date ideas in Miami for you and your partner (or even for a fresh first date)? Research from the Journal of Social and Personal Relationships suggests that unique dates that broaden the mind are better for improving relationships, so it's time to think outside of the box.
You're living in a fantastic city for dating, but you might be wondering "What do couples do in Miami?", especially if you've been living in the city for a while and you've already seen it all! Is Miami a romantic place?
Don't worry. We're here to talk all about some of the best date ideas in Miami in 2022. Check out a few of our favorites!
Jump to Section
Foodie Date Ideas in Miami
1. Get Spicy in Cooking Classes
Taking cooking classes in Miami with your partner is a great way to bond. Who doesn't love to learn new things? You'll leave the cooking class with a greater appreciation for your partner and some seriously upgraded cooking skills.
If you want to stay home, or if you can't find the right cooking class for your meal preferences, check out online cooking classes for a fun at-home date night.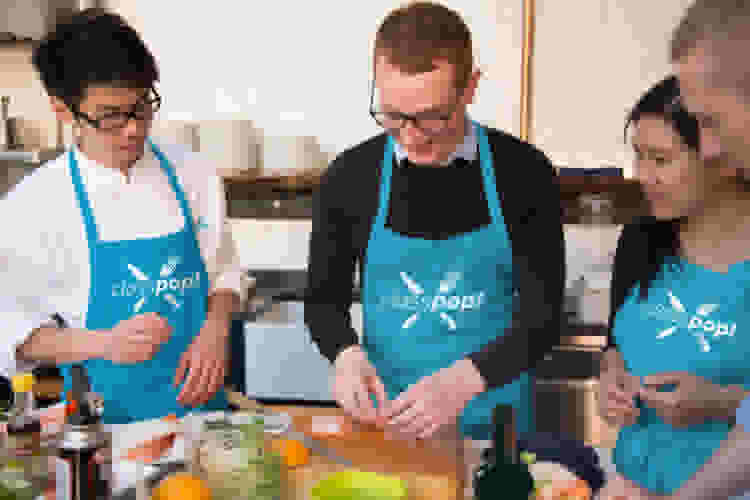 2. Go on a Food Tour
You might think that you know all of the best first date spots in Miami to grab a bite to eat, but is that really true? New eateries are popping up every day, and you've likely missed a few hole-in-the-wall restaurants that serve fantastic food.
Sign up for a food tour with your date and get ready to spend a few hours snacking.If you're lucky, you'll find your new favorite date spot for your future date ideas in Miami!
3. Take a Trip to Knaus Berry Farm
You'll have to leave the city proper for this one, but trust us, it's worth it. A trip to Knaus Berry Farm is perfect for foodies who think they've seen and tasted everything already.
At the farm, you can eat a variety of delicious foods, including ice cream, baked goods and so much more. You can also pick your own strawberries with your date. This is a great casual date idea in Miami and you'll leave with bags full of treats.
4. Go to a Nighttime Brunch
We all know that brunch happens between breakfast and lunch, right? Not anymore. One of our favorite foodie date ideas in Miami is nighttime brunch at EAST Miami.
This isn't a conventional brunch. You get a five-course tasting menu and plenty of drinks to share with your date. If you're the type of person that doesn't get hungry until it's far too late for brunch, this is one of the best foodie dates for you.
Creative Date Ideas in Miami
5. Get Creative and Learn to Paint
Are you ready to experiment with paint? Painting classes are a lot of fun, and they're a low-pressure way to get creative during a date idea in Miami.
Paint and sip classes include wine, canvases, paint and an instructor to help guide you. No one expects your painting to be perfect, so this is a fun bonding experience.
Plus, the option of online painting classes lets you hone your skills and become a real artist from the comfort of your own home!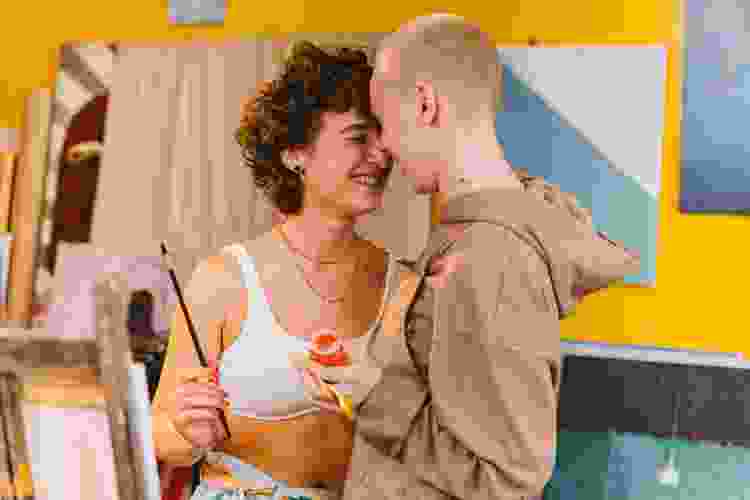 6. Show Off Your Rhythm at Dance Classes
Do you feel like you have two left feet? No problem. Dance classes are some of the most fun date ideas in Florida. Whether you want to learn how to salsa, ballroom dance or tango, there's a class in Miami for you. Bonus: some of them are even free.
If you're not ready to show off your moves in public, invite your date over for online dance classes. This way, when it's time to dance around others, you'll impress them with your skills!
7. Learn to Draw the World Around You in Drawing Classes
Too many people think that you have to be born with a natural talent to draw beautiful pictures. This isn't true. With hard work and dedication, most people can learn how to make incredible artwork. It all starts with a drawing class date idea in Miami!
There are drawing classes available all over Miami. Finding one that suits both you and your date might be a challenge, however. In this case, start with online drawing classes so you can bond at home.
8. Take Great Photos in Photography Classes
If your selfies and vacation photos could use some work, why not take a photography class? You and your partner can learn how to take fantastic photos together, and suddenly your Instagram posts will be elite.
If you're struggling to find photography classes that suit both of your schedules, online photography classes are a great alternative. You can even share your camera.
Bonus: During your future date ideas in Miami, you'll be able to document them like a pro.
9. Learn Something New in Pottery Classes
Have you ever wanted to make something special for a loved one (or yourself)? Try a pottery class for your next date idea in Miami. It was romantic in Ghost, so it's sure to be romantic in real life. Your first pieces of pottery might not be pretty, but you'll get a tangible souvenir from your date that you can keep forever.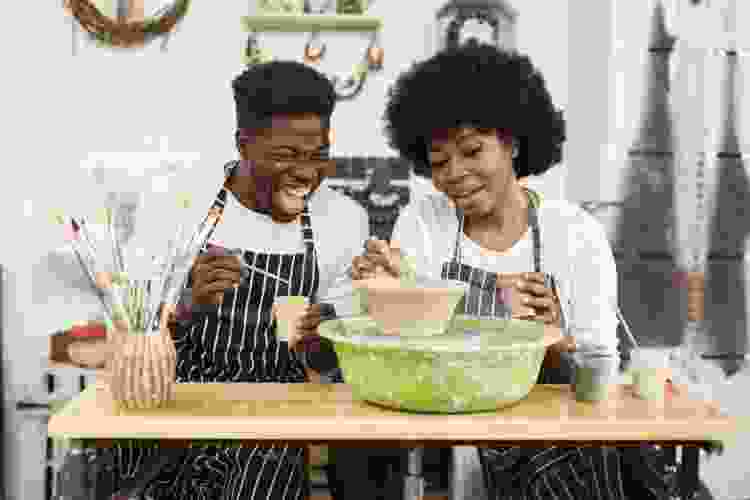 10. Get Inspired at an Art Museum
The Institute of Contemporary Art is one of our favorite creative indoor date ideas in Miami. You can see modern and current art exhibits from both local artists and artists who already have huge international followings. You can also check out Superblue Miami or even the Original Selfie Museum for some unique artwork.
Unique Date Ideas in Miami
11. Make Cocktails in Mixology Classes
If you want to learn how to make your favorite cocktails for your date, try out mixology classes. You and your date will be able to have your next boozy date night in the comfort of your own home without sacrificing tasty drinks. If you want to start the date at home as well, try online mixology classes.
12. Give Acting a Try With Acting Classes
This is one of the best date ideas in Miami in 2022 for anyone with a good amount of confidence and the desire to learn something new. Acting with your date will be scary, but you'll have fun and laugh together.

According to the University of California, Berkeley's Greater Good Magazine, laughter brings people together. Your acting classes will turn into a bonding experience, even if they don't go so well!
Online acting classes let you have fun acting in the privacy of your own home with your date. This is a fun date idea for Miami residents that prefer to stay indoors.
13. Learn About Wine With Wine Tastings
The best first date spot in Miami wouldn't be complete without a glass of wine. You can find wine tastings throughout Miami, but they can get expensive. If you're on a budget, virtual wine tastings are a great alternative. You'll learn about wine so you'll know what you actually want to spend money on next time you're out at your favorite Miami restaurant.
Tip: Make a charcuterie board and have a fancy wine and date night. If you're wondering "Where can I take my girlfriend on a date that's still nice?", the answer might be in your own home!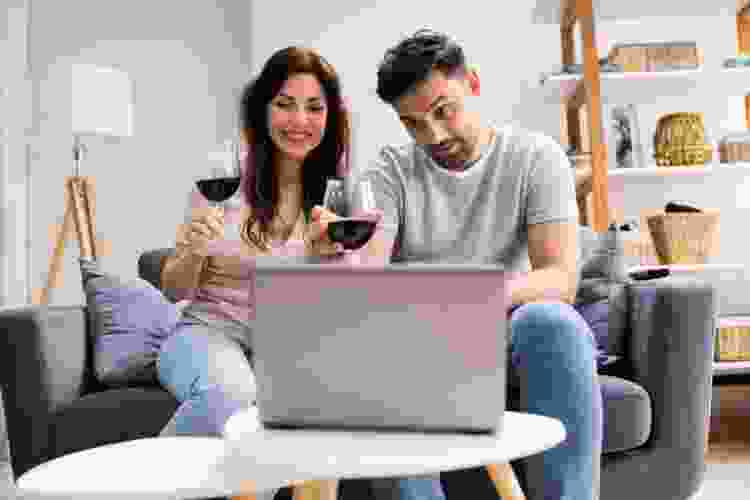 14. Go Ice Skating in a Nightclub
This one might sound unusual, but trust us. When you're asking yourself "What are good ideas for a date in Miami?" ice skating doesn't come to mind, right? Indoor ice skating at Basement Miami is actually a fantastic date. It's all the fun of a nightclub combined with an ice skating rink. You'll stay nice and cool while you skate the night away.
15. Check Out a Local Arcade Bar
If you love to get competitive while you're on a date, you'll love this fun date idea in Florida. Go to one of Miami's arcade bars and play a few games while you have a drink or two.
Arcade bars have everything from classic arcade games to modern VR experiences. When it comes to casual date ideas in Miami, this is a great choice. It's also one of our favorite first date spots in Miami due to the low-pressure environment and the multitude of activities that you and your date can do together.
DIY Date Ideas in Miami
16. Arrange Some Beautiful Flowers
Everyone loves getting roses from loved ones, but wouldn't it be great if you didn't have to get a pre-made arrangement from the florist? That's right, you can make your own flower arrangements if you take flower arranging classes.
Your flower arrangements might not be florist-quality at first, but you'll be able to experiment with both of your favorite flowers and create designs that will delight! Have a night in with some snacks and virtual flower arranging classes to give this fun art a try at home.
17. Give Woodworking a Try
Woodworking is somewhat of a lost art, but you can find it again with your partner. Have you ever wanted to make your own furniture for the house you'll ideally share one day (if you don't already)? It's not an impossible skill to learn, and it's a great date idea in Miami.
Both "real-life" and virtual woodworking classes are readily available. Due to Miami's good weather, you'll have ample time to practice your craft outside.
18. Get Hot in Glass Blowing Classes
Glass blowing looks like magic, right? Talented glass blowers make beautiful works of art, and they have years of practice doing it. You can learn glass blowing too if you're willing to put in the effort.
When you know you're ready to try glass blowing in person, you'll head over to Hollywood Hot Glass. They offer classes at reasonable rates that are beginner-friendly and safe enough for a fun date idea in Miami.
19. Start Learning How to Sew Together
Not only is sewing a lot of fun, but it's also practical. Sewing is another lost art, but with the growing popularity of "thrift flipping" and general secondhand shopping, it's a great way to make your clothes and furniture really suit you. Learning how to sew makes a fantastic date.
This is one of the best indoor date ideas in Miami for a rainy day. You can watch virtual sewing classes or find a local sewing class to visit.
Indoor Date Ideas in Miami
20. Play Some Online Games
Staying inside for your next date? If you don't even feel like leaving the house, online games are the perfect date activity. We recommend making this one a group date, so invite the other couples in your network to your online game room.
Online trivia games can be a lot of fun if your friend group has a common interest. Challenge each other and make sure there are prizes for the winners! Your virtual game nights will be a blast.
For something a bit different, try out virtual scavenger hunts. You can do this with just your partner or invite other friends and couples as well.
21. Try Out a Challenging Escape Room
When it's storming outside and you're itching to escape your house, have fun with an escape room. Escape rooms boomed in popularity a few years ago, and for good reason. They force you and your date to work together toward a common goal. What's better for bonding than that?
There are several good escape rooms in Miami, but everyone knows that on a truly stormy day, driving isn't an appealing option. Virtual escape rooms have all of the fun of "real ones" with none of the need to drive.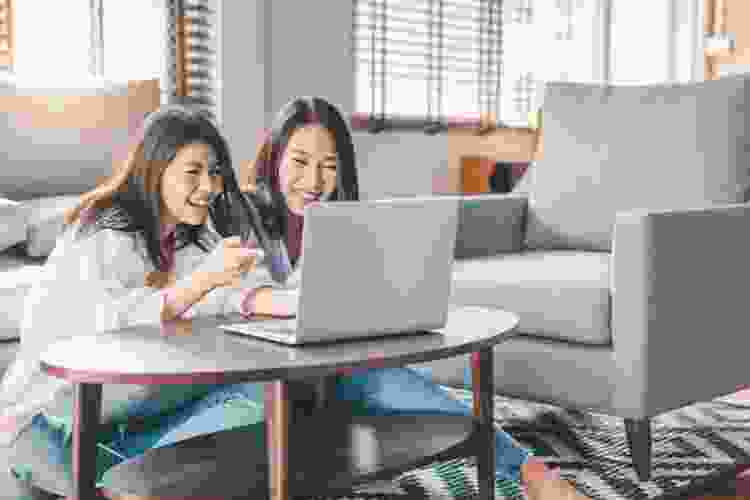 22. Go Bowling
Bowling is a classic date idea in Miami. When you're bowling, you can have a few snacks and drinks while you get competitive. There are also several bowling alleys to choose from, so you can go somewhere different every time.
We already recommended Basement Miami for skating, but they also have bowling. It's a cool and grown-up environment for a late-night date idea in Miami.
23. Play an Indoor Round of Golf
Sure, most Florida golfers play outside, but an indoor round of golf is just as fun (and not as hot) for a date idea in Miami. At Topgolf in Miami Gardens, you're not just playing putt-putt. You're playing a real round of golf! You can chat and have drinks in the Topgolf lounge and play to your heart's content.
24. Have Fun at Sky Zone
Looking to get more physical? Sky Zone trampoline park is the best! Many people think it's just for kids, but people of all ages love bouncing around. If staying inside is making you feel too sedentary, go bounce on some trampolines!
Outdoor Date Ideas in Miami
25. Check Out the Everglades
The Florida Everglades are beautiful and unique. Anyone in Miami who hasn't visited yet is missing out. A trip to the Everglades National Park is a must. You can take a guided tour or walk around on your own. Look out for local flora and fauna (and watch out for alligators during this adventurous date idea in Miami!).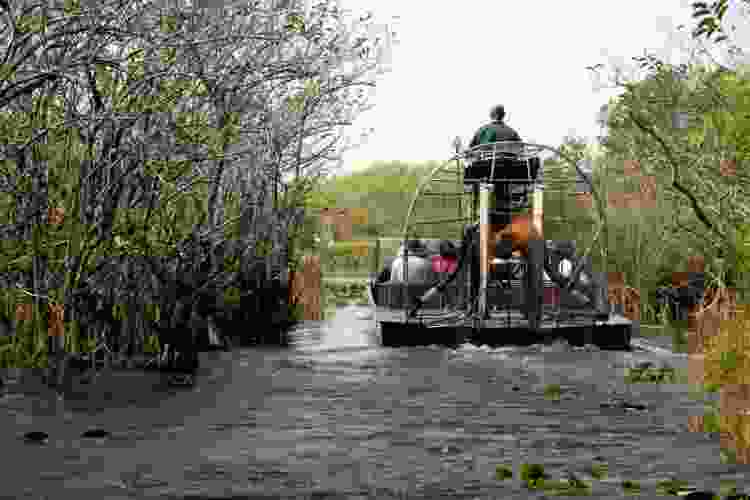 26. Hang Out on the Boardwalk
When it comes to date ideas for Miami Beach residents, we can't forget the boardwalk. Yes, it's touristy, but there's so much to do and see that it's still a fun date. Check out local shops, have lunch at a local restaurant and enjoy an afternoon in the sun.
27. Take in Nature at the Botanic Garden
The Botanic Garden is one of our favorite first date spots in Miami. It's lush and green and you can see plants from all over the world, not just Florida. Because of Florida's weather, the garden stays beautiful all year long, so this date will be just as good in December as it is in June.
28. See Animals at the Zoo
If you'd like to see animals up close, the Miami Zoo is a great date idea in Miami! The zoo is involved in conservation programs, so you can put your money toward a good cause. The zoo has animals from all over the world, and you can see them up-close and personal with animal encounter activities if you time it right.
29. Get Adventurous on Jet Skis
Going to the beach is an obvious choice for a date idea in Miami, but why not make it more fun by going out on jet skis instead? If you already have a boating license, rent some jet skis and get out on the water! You can also cozy up and share one.
Getting on a jet ski can give you a whole new view of the Miami skyline, and is a great golden hour date idea in Miami.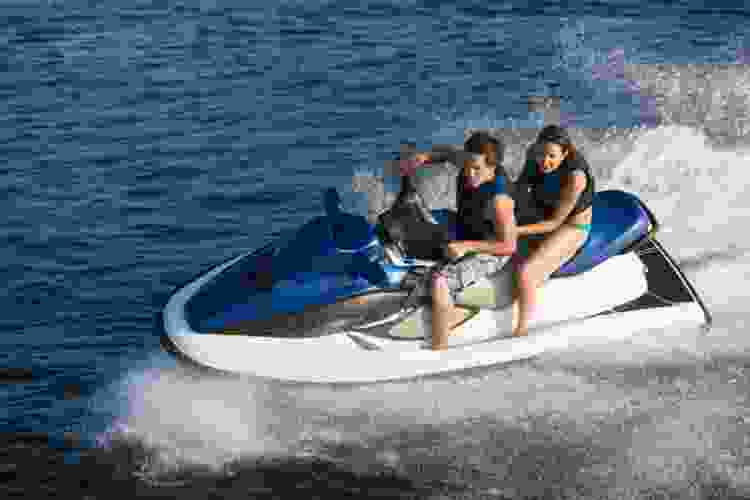 Free & Cheap Date Ideas in Miami
30. Check Out an Outdoor Film
Going to the movies is expensive in 2022, but not if you see an outdoor film! This is one of our favorite free date ideas in Miami. The Soundscape Cinema Series is a series of free movies every week. Find one that suits your preferred date night, bring out a blanket and snacks, and watch a new film!
31. Have a Beach Picnic
When it comes to cheap dates, you can't get much better than a picnic. Sure, you have to supply the food and a blanket, but you won't find a cheaper dinner anywhere in the city.
We recommend having your picnic at sunset for the romance factor, but if you plan on having fun in the sun, a picnic lunch can also be great! Don't forget to wear sunscreen.
32. Listen to Live Music
Seeing live music performances might not seem like a free date idea in Miami, but you can definitely catch local acts at your favorite Miami bars with no cover charge. You can also look into what local concert series is going on at the moment.
33. Stretch at Free Morning Yoga Sessions
Did you know that Miami has free morning yoga? That's right, if you want to start your date early, get up at the crack of dawn and do yoga before getting a tasty brunch (another great date idea in Miami). Yoga will get your blood moving and make you and your date feel great.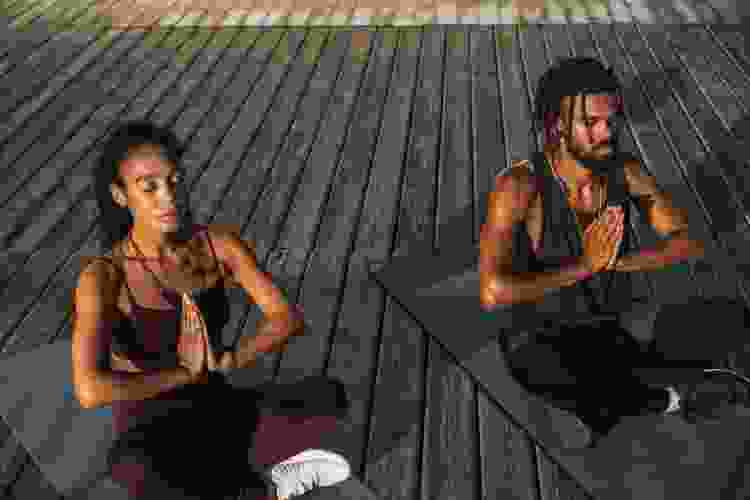 So, what are good ideas for a date? In Miami, your options are nearly limitless. From foodie date ideas in Miami to cheap date ideas in Miami, there's sure to be something that both you and your date will enjoy.
Think outside of the box and try something you've never done before. Your relationship will be better for it!
For even more fun date ideas, check out other experiences happening on Classpop!