33 Best 70th Birthday Party Ideas to Make Them Feel Special
Published on Nov 11th 2022
| 0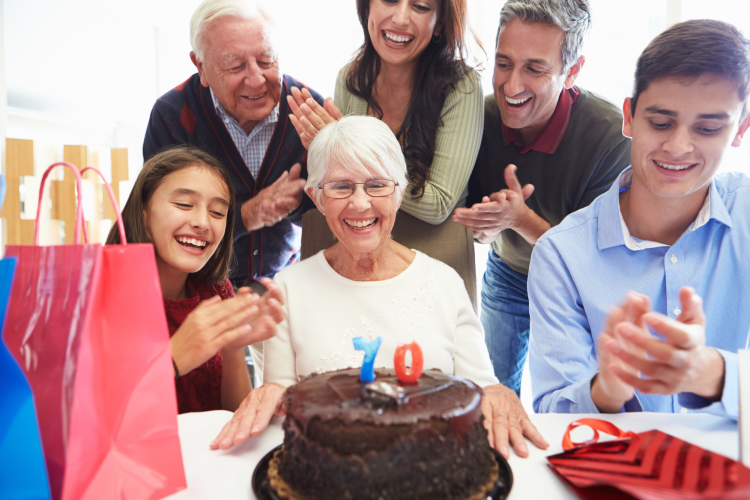 Becoming a septuagenarian only happens once in a lifetime, so your loved one deserves some awesome 70th birthday party ideas! As the special day approaches, you may wonder, "what is symbolic for a 70th birthday? How would a 70-year-old like to celebrate?"
Gathering together with friends, family and cake is a classic 70th birthday party idea, but there are plenty of other unique and creative ways to celebrate. Whether you need 70th birthday party ideas for Mom, Dad, a grandparent, a spouse, a friend or yourself, we've got you covered with this list of unforgettable activities and experiences!
Jump to Section
Creative 70th Birthday Party Ideas
1. Paint and Sip
Does your guest of honor love to relax with paints or crafts? Let loose and celebrate their birthday with paint and sip in Milwaukee, paint and sip in Los Angeles, paint and sip in Chicago or paint and sip near you.
For 70th birthday party ideas that won't require transportation, check out online painting classes to sip and celebrate from home.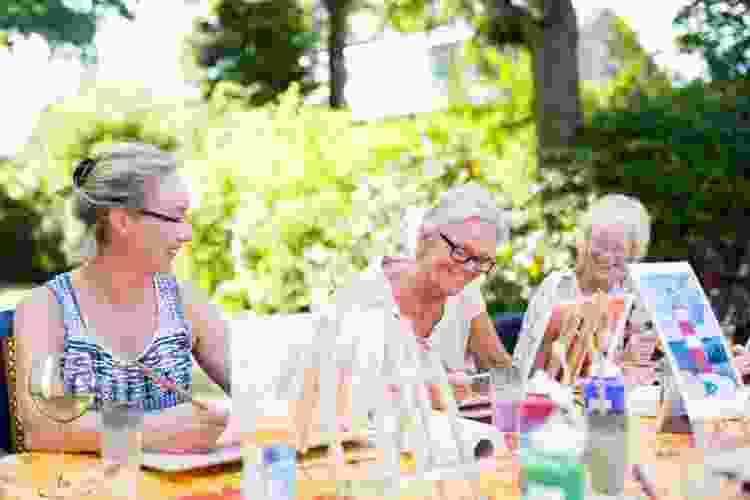 2. Pottery Classes
If you need unforgettable birthday party ideas, make valuable memories and useful keepsakes at pottery classes in Boston, pottery classes in San Diego or pottery classes in San Francisco.
If your loved one doesn't mind getting their hands a little dirty, they'll have tons of fun learning to sculpt, shape and spin their own clay creations in a pottery class. No massive kiln or messy clean-up required!
3. Dance Classes
A 2015 review of scientific literature in the National Library of Medicine concluded that dancing is an incredibly effective way to improve older adults' strength and balance, and may also support mental health and social confidence.
Celebrate a long, healthy life and set your loved one up for continued success with dance classes in Las Vegas, dance classes in the Bay Area or dance classes in Los Angeles. Alternatively, online dance classes are a 70th birthday party idea that will allow them to dance the night away from the comfort of home.
4. Decades Costume Party
Choose a decade that your birthday girl or birthday boy remembers growing up in, or go for a 1970s theme to celebrate their 70th birthday. Ask guests or family members to dress up in their best costumes from the decade, and play music and watch clips from popular movies of the time. Your guest of honor is sure to love the throwbacks!
5. Karaoke Night
For families who love to put on a show and make each other laugh, there are few party ideas better than a karaoke night. Include a few popular hits and funny songs in your lineup, as well as throwbacks to some of the birthday guest's most exciting years. They'll love recounting musical memories and watching their friends and family take to the stage.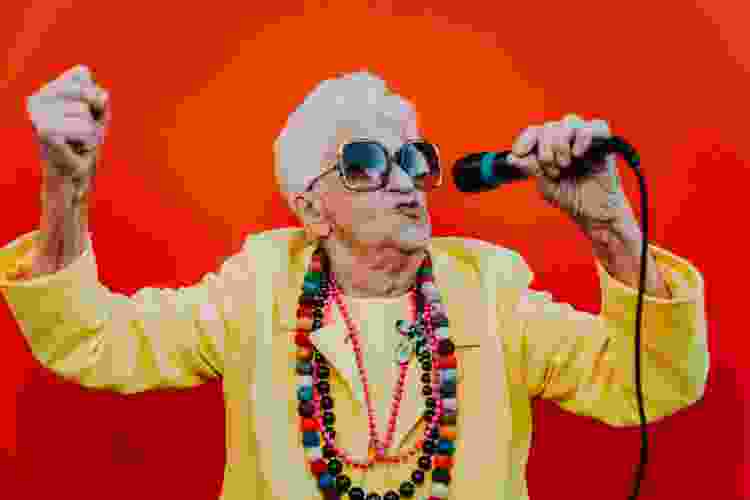 6. Photo Booth
The best 70th birthday party ideas are all about making memories. To commemorate 70 years full of life, love, family and friendship, set up a photo booth at home and take silly photos. Remember to hang a fun backdrop and provide quirky accessories like hats, beads, scarves and sunglasses.
Foodie 70th Birthday Party Ideas
7. Cooking Classes
Foodies of all ages can learn new recipes at cooking classes in Portland, cooking classes in San Antonio or cooking classes in Dallas! If your birthday guest doesn't want to go solo, check out cooking classes near you so you can go together. Online cooking classes are another way to bring the good times (and good smells) home to your kitchen.
8. Potluck Picnic
70th birthday party ideas are best when they bring people together, and what could be better than bonding over dozens of homemade foods? Plan a picnic lunch at your local park complete with blankets, lawn chairs, yard games and refreshments. Ask everyone to bring a picnic-friendly dish to share and enjoy together in the fresh air.
9. Tour de Desserts
One of the best parts about being a grown-up? You don't have to finish dinner before having dessert. To celebrate a very special someone's 70th birthday, take a tour of your local bakeries, ice cream shops or chocolatiers and indulge in all the tasty sweets their heart desires.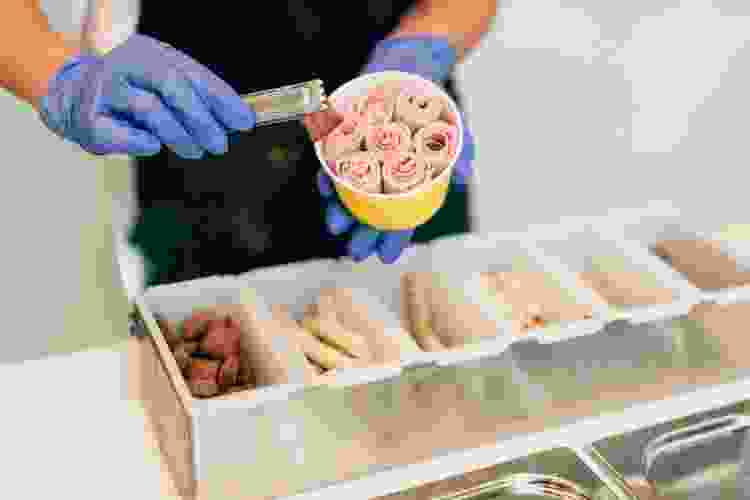 10. Cultural Culinary Feast
Choose a global cuisine that the birthday girl or boy adores, such as Chinese, Italian or Spanish, and cook a feast with traditional foods from these countries.
The dishes you create could be favorites from the birthday person's worldly travels or the country where they were born and raised. It's all about trying new things, enjoying delicious foods and transporting your tastebuds.
11. Tropical Cookout
Most people in their 60s and 70s are enjoying retirement, vacation, leisure and travel, so keep the party going with a tropical island-themed barbecue party!
This can be a fun party idea in the summer by the pool or in the dead of December - a welcome break from holiday music and Christmas chaos.
Unique 70th Birthday Party Ideas
12. Online Mixology Classes
For the 70-year-old who loves to entertain, online mixology classes can be a thrilling and rewarding experience. Whether you join a class together to celebrate, or you give this experience as a gift, your loved one is sure to enjoy learning about and creating delicious cocktails and mocktails.
13. Virtual Wine Tastings
If quiet quality time sounds like the best 70th birthday party idea, virtual wine tastings are just the thing. Enjoy sipping their favorite wines together or uncorking a bottle of something new. Virtual wine tastings are one way to celebrate a 70th birthday without a party but with plenty of relaxation and enjoyment.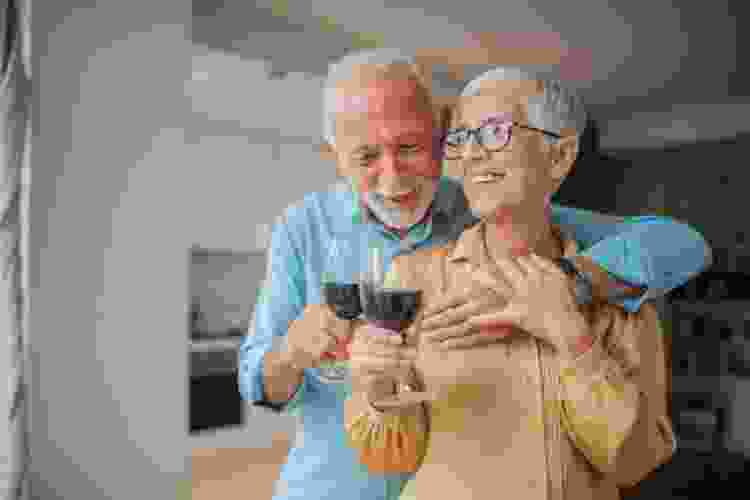 14. Name Game Party
Ask guests to dress up as something that starts with the first letter of the birthday person's name. For example, Patricia's party may have guests arriving in pearls, paisley prints and even pirate costumes! For an added touch, serve food and drinks in theme, like pink lemonade, paella and peach cobbler.
15. Movie Under the Stars
Associated with popcorn, vintage automobiles and dreamy Hollywood movie stars, drive-in movie theaters were a pinnacle of American culture. Your loved one probably remembers seeing drive-in films when they were younger, so they're an excellent party idea for someone turning 70.
If there isn't a drive-in theater near you, set up a projector and movie screen in the backyard to watch their favorite classic film under the stars.
16. Toast to Good Memories
Create a slideshow with childhood photos and home videos of your beloved birthday boy or birthday girl. As the slideshow plays in the background, you can share stories and toast the guest of honor. If the toastee has a strong sense of humor, you could also arrange for a "roast," just be sure to keep roasting remarks lighthearted and cheeky.
17. Gardening Party
Purchase a pallet of flowers or succulents, several small pots, craft paints and potting soil. Everyone can enjoy listening to music and recollecting old memories as they decorate the pot and transfer their plants together. This is one of the best 70th birthday party ideas for groups with small children because everyone will get to take their own plant home.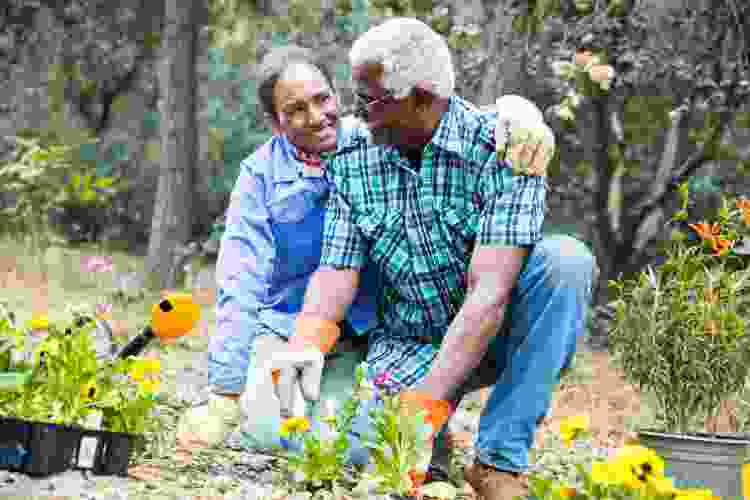 Elegant 70th Birthday Party Ideas
18. Virtual Flower Arranging Classes
Virtual flower arranging classes can be an awesome celebratory experience or a gift that keeps on giving. Many people may think of flower arranging classes as good 70th birthday party ideas for Mom, but they can be fun and educational for anyone with a passion for crafting and entertaining. Participants will get to keep their arrangements and take valuable knowledge for creating future bouquets.
19. High Tea Party
When it comes to elegant 70th birthday party ideas, it's hard to beat traditional high tea. Host a high tea luncheon or afternoon party complete with fine china, finger sandwiches, sugar cubes and fresh, hot tea. This is the perfect 70th birthday party idea for people who love classy social events but prefer to wrap up their party before bedtime.
20. Murder Mystery Dinner
For the friend or relative who loves solving puzzles, spice up a standard dinner party celebration by solving your own murder mystery. Find a fun website to download and print out instructions for roleplaying your murder mystery; every guest gets to play an important part!
21. Spa Day
Wondering how to celebrate a 70th birthday without a party? A relaxing, elegant spa day may be just the thing to treat your special someone. Take them out for a facial, massage and manicure and set up a bubble bath or foot soak at home to let them indulge in a little extra me-time.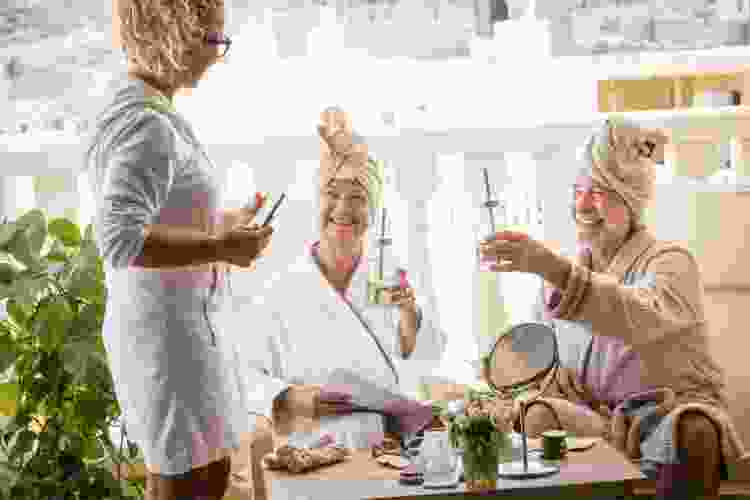 70th Birthday Party Ideas for Men
22. Online Trivia Games
Need an exciting activity to do with your dad, brother, uncle or friend on his birthday? Online trivia games are some of the best 70th birthday party ideas for men who love a challenge. Just beware that he may win every round — after 70 years, he's collected a lot of knowledge!
23. Virtual Game Night
If trivia doesn't tickle his fancy, another challenge from virtual game nights surely will! With everything from virtual scavenger hunts to virtual bingo and more, it's easy to find 70th birthday party ideas for a man who loves a little friendly competition.
24. Virtual Escape Rooms
You don't have to leave your home to have a wild adventure on your 70th birthday. With virtual escape rooms, you can bring the adventure right to your living room. Work together as a team to solve puzzles and make your way out of the trap before time runs out!
25. Woodworking Classes
Woodworking classes are classic 70th birthday party ideas for Dad, especially if he's always working on home projects and crafts. In woodworking class, he'll get to develop his skills for sanding, shaping and creating high-quality furniture and home décor. This is a gift experience that keeps on giving; he's sure to want to practice more at home.
26. Glass-Blowing Classes
The coolest 70-year-old guy deserves the hottest birthday celebration, and what could be hotter than molten glass? In glass-blowing classes, he'll experiment with melting, twisting and turning colorful glass bowls, light fixtures, home décor and more. A totally unique 70th birthday idea, glass-blowing classes are a creative experience he'll never forget.
27. Classic Car Show
There are few better 70th birthday party ideas for a man who loves cars than attending a car show. Take him out to a local meet-and-greet where he can chat with other automobile enthusiasts and relive memories of cruising through town. If you know friends who own old cars, you could even gather them together at his driveway for an unforgettable birthday surprise.
70th Birthday Party Ideas for Women
28. Sewing Classes
Sewing classes are one of the most rewarding 70th birthday party ideas for a woman who loves to sew. Even if she's been sewing for years, there's always something new to learn from a class. At the very least, she'll enjoy socializing with other sewing enthusiasts and indulging in her favorite hobby.
29. At-Home Nail Salon
How do you celebrate a woman's 70th birthday? One of the best ways to celebrate any woman's birthday is by making her feel beautiful, inside and out. Show her how much you appreciate her by hosting a manicure day at home and painting her nails to be as sweet and charming as she is.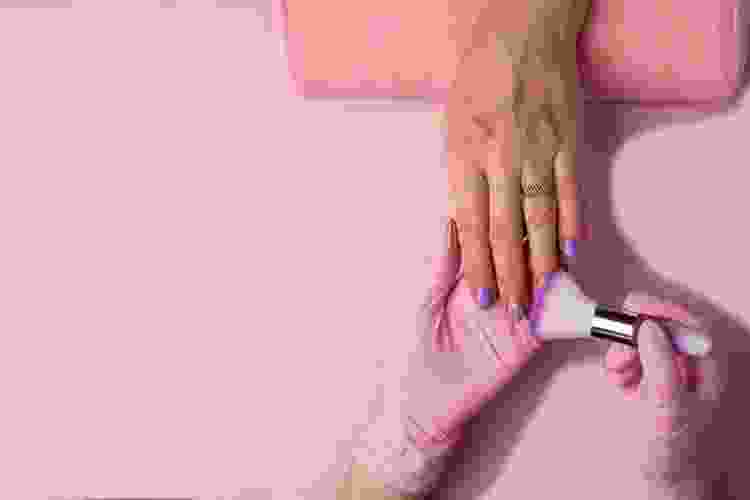 30. Nowhere to Wear Fashion Show
Need fun 70th birthday party ideas for a woman who loves fashion? Everyone has something in their closet that they love, but they say they have "nowhere to wear it." This party is your chance to wear your favorite sparkly dresses, novelty ties, big tulle skirts, bright red boots or anything else deemed "too fancy" or "too wild" for everyday wear.
31. Jewelry-Making Party
What is the color for 70 years old? Silver, gold and black are the traditional colors for celebrating a 70th birthday, and they're also fashionable colors for jewelry! Commemorate your loved one's special day by making beaded black, silver and gold jewelry you can cherish forever.
32. Ladies' Bingo Night
Design and print your own bingo cards with her name and favorite colors. In addition to gifts for the birthday girl, bring cute small prizes for bingo winners. These could be lipstick, casual jewelry, nail polish, candies, books or anything else that's relatively inexpensive.
33. Day Trip
When you'd prefer a low-maintenance day out, you might ask "what can we do for a 70th birthday party?" A visit to the local museum, aquarium or city park is always a great 70th birthday party idea for Mom, Grandma or another cherished woman in your life. When you're turning 70, there aren't many material things that can compete with the value of quality time spent with family.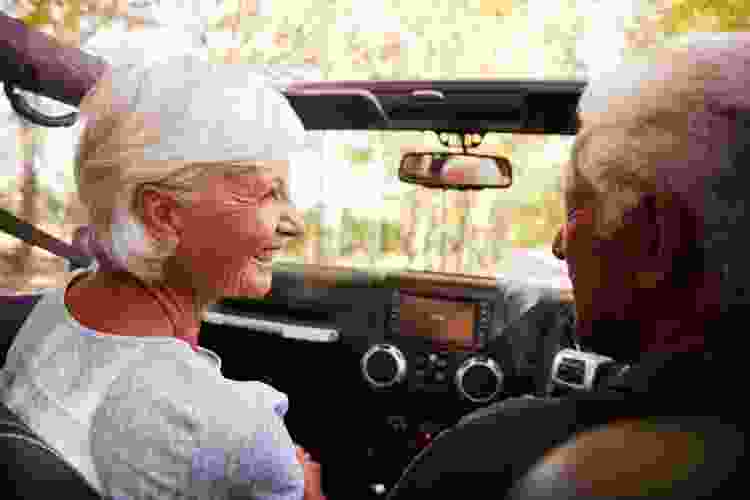 Reaching 70 years old is a major accomplishment in life. As you celebrate your loved one with these 70th birthday party ideas, remember to thank them for all of their years of friendship, love and support. A 70th birthday only comes once in a lifetime, so live it up and make plenty of special memories together!
For even more fun party ideas, check out other experiences happening on Classpop!