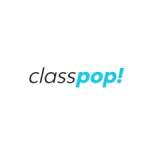 Instructor G
With over 15 years of professional experience as a dancer, choreographer and teacher, Instructor G — or Miss G, as her students know her — aims to provide individuals with a positive, pressure-free experience as they learn. Having trained, danced and taught all over the world, she boasts an impressive professional repertoire featuring on-stage performances alongside celebrities, numerous music video appearances and choreography work at international dance ceremonies. Instructor G has helped countless students throughout her lengthy career and they return for her judgment-free, uplifting energy in addition to her valuable dance expertise. She teaches various dance styles including afro, hip-hop, dancehall and more.
Guest reviews for Instructor G

Alessia
16 Jun 2022
I've been studying with MissG for the past 5 years and still do. I take in person and online classes with her. I started as a beginner and at that time I wasn't even able to catch two steps and now I improved so much and I'm finally able to learn and remember a full routine. MissG is amazing, she is really good at breaking down complex movements and she is very encouraging and creates a comfortable space for students to explore and learn

Vee
16 Jun 2022
I'm grateful to have MissG as a dance teacher because she is one of the most talented and genuine instructors I have ever met. She has a wide knowledge and expertise and she really cares about her students growth. I've learn so much in her classes.

Sara
16 Jun 2022
There are no words to express how much MissG helped me with her dance classes. Not only she teaches you how to dance, but also she motivates you and coaches you into how to gain confidence in yourself. She will challenge you, pushing you out of your comfort zone by making you WANT to learn more and more. I consider her my dance instructor but also and most important my mentor and friend.

Nina
16 Jun 2022
MissG is a dance teacher for everybody, no matter your level or skills. When I first stepped into her class I didn't think I could have loved a dance class so much. The way that she teaches, it makes me feel very comfortable with my self and with the other students. I feel like we are a family. Every time she brings a positive and encouraging energy. Her classes are fire and I've learn so much with her. I would absolutely recommend her to anybody who wants to learn to dance, or elevate the skills as a professional dancer or just want a fun way to get some exercise.