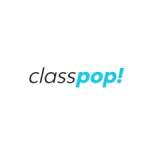 Chef Rachel
Chef Rachel is a pastry-making powerhouse and seasoned culinary professional with a passion for sharing her love of baking with other foodies. For over 10 years, she has elevated her craft in bakeries, top-tier restaurants and private events. From fancy French desserts to undeniably gourmet gluten-free delights, Chef Rachel specializes in creating sumptuously sweet cakes, cookies, breads and other baked goods along with classic cuisines, such as French fare.
Guest reviews for Chef Rachel

Kaley K.
31 Jan 2022
Rachel makes the most pleasant pastries that have very distinct flavors. She is also able to turn most of her recipes into flavorful vegan pastries.