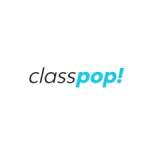 Chef Joshua Elias
Chef Joshua Elias prides himself on creating joyous events featuring incredible food. In his 12 years in the restaurant industry, his roles advanced from sous chef to executive chef. As an entrepreneur in the Denver area, he now provides personal chef services and cooking classes to foodies and aspiring gourmets. Chef Joshua Elias is always eager to craft dynamic and memorable culinary experiences for an ever-growing audience.
Guest reviews for Chef Joshua Elias

Tanya
24 Aug 2022
We had a great time with Chef Joshua! Perfect balance of learning a lot and having fun.

Courtney
30 Jun 2022
Chef Joshua was so great. Perfect food, perfect company. Will hire again 🤩

Bethany
19 May 2022
Chef Joshua was amazing. He was incredibly knowledgeable, personable and made our girls night a total success! The fact that we had the session in my home made it that much more easy to manage. We had such a great evening!

Nichole
12 May 2022
Outstanding event!! I learned a ton and we cooked a great meal. Thank you chef!!

Bridget B.
27 Dec 2021
We really enjoyed our class with Chef Joshua Elias! He is extremely knowledgeable and passionate about cooking. He is a great teacher and we learned so much. I highly recommend him to anyone in the Denver area looking for an amazing culinary experience.