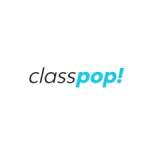 Chef Joshua Elias
Chef Joshua Elias prides himself on creating joyous events featuring incredible food. In his 12 years in the restaurant industry, his roles advanced from sous chef to executive chef. As an entrepreneur in the Denver area, he now provides personal chef services and cooking classes to foodies and aspiring gourmets. Chef Joshua Elias is always eager to craft dynamic and memorable culinary experiences for an ever-growing audience.
Guest reviews for Chef Joshua Elias

Debra
17 Jan 2023
Chef Joshua was very personable and did a wonderful job incorporating my family into the pastaaking experience. He made wonderful food that even my daughter could not say no to. I look forward to trying to recreate his dishes and the experience was well worth it.

Cameron
02 Jan 2023
Very knowledgeable and kind

Robb
29 Dec 2022
The class was informative, lively, and fun.

Denise
18 Dec 2022
We had a great time! Chef Joshua is very knowledgeable about cooking and he shared many stories and tips. The food was delicious and the time flew by. A wonderful evening!

Renee
15 Dec 2022
We loved our evening with Joshua! He taught us new techniques, gave us many tips, and the meal was absolutely delicious! We had such a fun and wonderful evening conversing, cooking and dining! Many thanks to Joshua and classpop!

Claudia
07 Oct 2022
The chef was knowledgeable and kind. The class was casual and fun. I would definitely go again, however we never got the recipe. If the chef could come mail it to us that eWorld be awesome because I would love to make the recipe again!

Keri
06 Oct 2022
Chef Elias is a very friendly teacher. The recipe we made was very tasty and will be easily repeated at home. Everything was well organized and ready for us to start cooking. I look forward to Chef Elias' next class

Tanya
24 Aug 2022
We had a great time with Chef Joshua! Perfect balance of learning a lot and having fun.

Courtney
30 Jun 2022
Chef Joshua was so great. Perfect food, perfect company. Will hire again 🤩

Bethany
19 May 2022
Chef Joshua was amazing. He was incredibly knowledgeable, personable and made our girls night a total success! The fact that we had the session in my home made it that much more easy to manage. We had such a great evening!